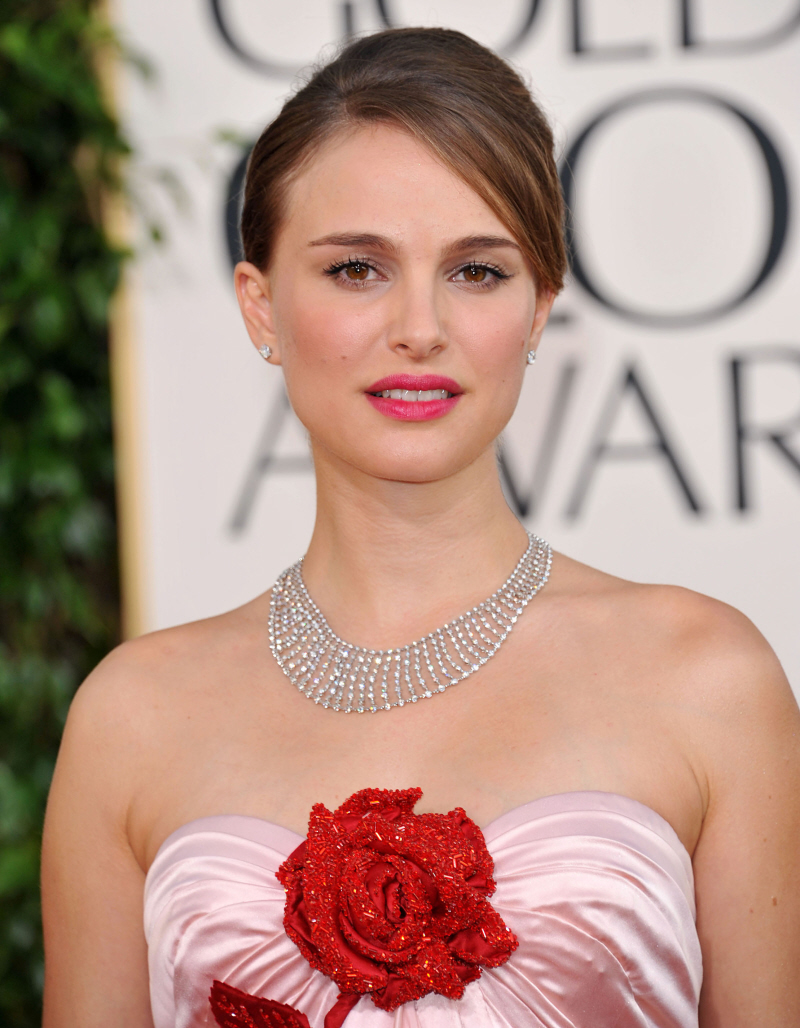 Natalie Portman is still talking. Bless her heart. Little Miss Privacy is campaigning for an Oscar, and we will hear the gushy clichés about her bump and her glow and how she's "fat" and happy from now until the Oscars. After that, hopefully Natalie and her Ballet K-Fed will simmer down. That's Natalie's plan – she tells People Magazine: "I hope I'll get to lie in bed and eat popcorn and watch TV for the rest of [my pregnancy]. Not always be out in public looking like a whale, but it's all nice energy that everyone is showing." Not that Natalie regrets stepping out in her condition and having everyone fawn over her: "I feel happy and I think when you're happy you're always glowing."
Not only is campaigning for that Oscar, she's also promoting that horrible-looking romantic comedy No Strings Attached, with Ashton Kutcher. But don't call it a romantic comedy! You see, in the film, Natalie plays a doctor, not a fashion girl. And there's no makeover. Thus, this romantic comedy is different! Because if romantic comedy characters like clothes and need a makeover, that "offends" Natalie's delicate sensibilities.
Aside from being engaged and pregnant, Natalie Portman is trying something else new this year, by starring in a romantic comedy. Natalie has taken on the challenge of starring in the romantic comedy No Strings Attached with Ashton Kutcher because it finally fit her type of chick-flick.

"I've always wanted to do one," Natalie tells Entertainment Weekly. "But the girls are always in fashion, and it's always about their clothes. They always want to get married at the end. There's some kind of makeover scene. That stuff offends me."

But No Strings Attached left that "stuff" out.

"[Screenwriter] Liz Meriwether writes women so specifically and smartly," the Black Swan star says of the film. "My character is a woman who's working, who's trying to create her own construct for relationships, who's funny herself — and isn't just the girlfriend of a funny guy."

And Natalie is working on making some romantic comedy-type films of her own through her production company, Handsomecharlie Films.

"Natalie wants to build something that's different from your usual production company," Annette Savitch, her producing partner, says. "We want to do movies that are female driven, from a fresher perspective. So if it's a comedy, it's not just about women out to find husbands. I think that's really lacking today."

They're currently working on Best Buds, a "stoner roadtrip comedy," and BYO, a "female Superbad."

What do you think of Natalie's romantic comedy opinion? Are you offended by them or is that "stuff" she hates the part you love?
[From OK! Magazine]
No, Natalie has a point, she honestly does. There is a lot of stuff in these interchangeable rom-coms that I find offensive. And yes, Natalie has every right to point out that all women, and all romantic heroines in film, don't need to ring and don't have to give a crap about fashion. But is Natalie the right person to get on her high horse about this? You know what offends me? One of the best actresses of her generation, a Harvard-educated beauty, who says crap like, "Thank you to Benjamin, who is helping me continue this creation of creating more life. Benjamin choreographed the film, and also you might remember him in the movie as the guy when they ask, 'Would you sleep with that girl?' And he's like, 'Pffsh, no.' He's the best actor. It's not true: He totally wants to sleep with me!" So much of that offends me. Of course, I'm also offended that Natalie is shilling her rom-com by pretending she's selling anything other than her engagement and her bump – looks like that is what ALL girls want, isn't it, Natalie?
Also, rose-boobs offend me too. Just a personal quirk of mine.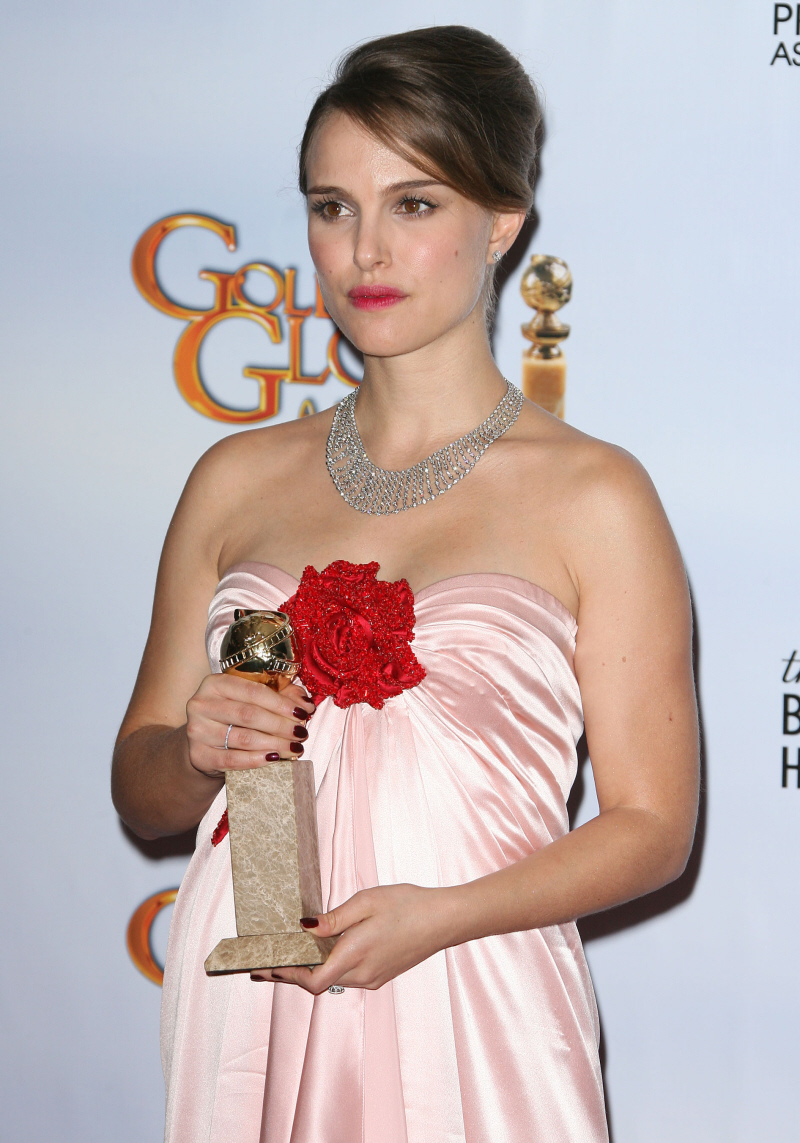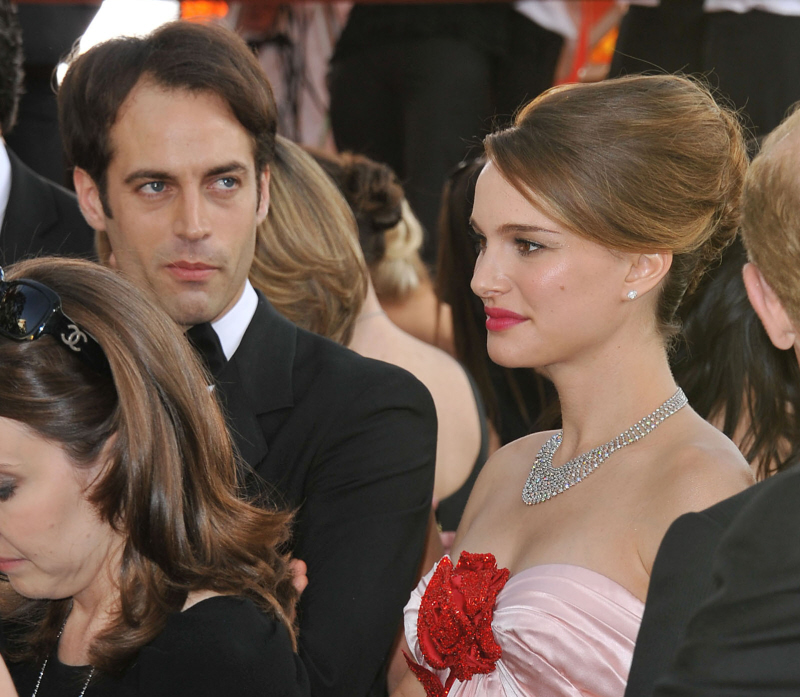 Photos courtesy of WENN.