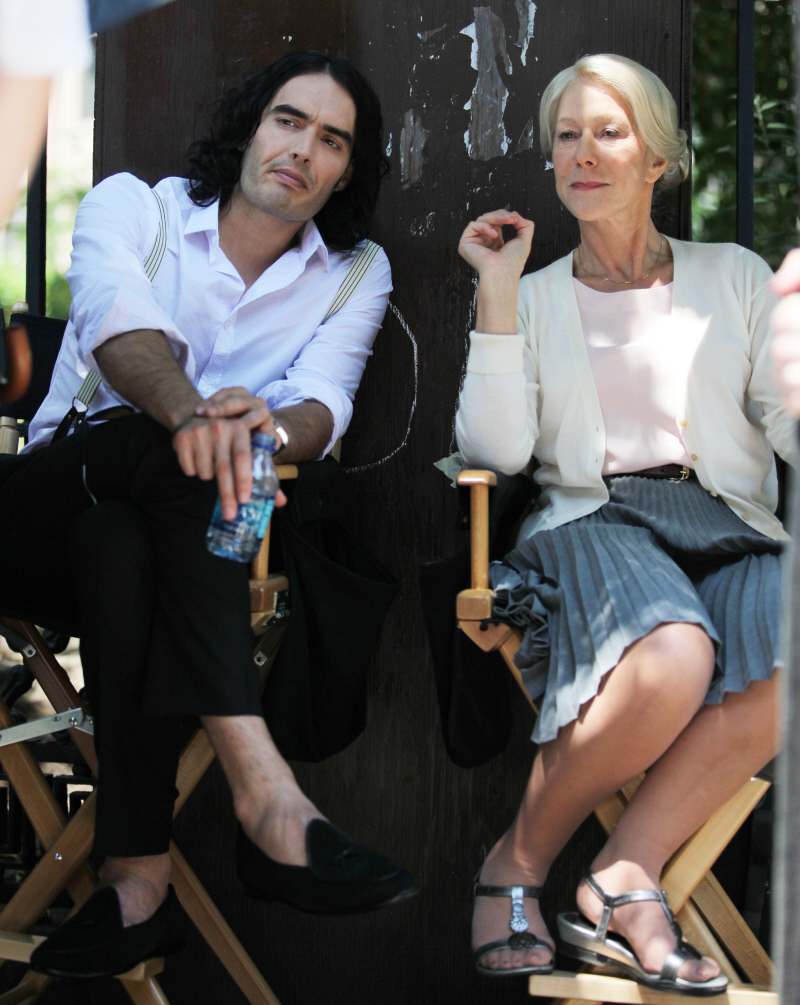 As I've said before, I love the idea of Helen Mirren and Russell Brand together. Both are now married, but that doesn't mean a star-crossed love affair isn't fully in the works. Honestly, both Russell and Helen seem to "get" each other more than their respective partners do, and Katy Perry better watch her ass. If the battle is coming down between Helen and Katy, I'm putting my money on Helen every time. Anyway, Helen and Russell have done lots of coupley things already, and what consistently surprises me is how blasé everyone is about it. If they were the same age, I think everyone would be all "Katy Perry better keep an eye on her husband, and Taylor Hackford better watch his ass." But because of the age difference, most people are like "Oh, cute, he thinks she's his mom." Wrong! Russell wants to get in Helen's knickers. And I think Helen would be up for it. Just check out this new interview:
It's no secret that Dame Helen Mirren and Russell Brand, 35, got close while filming their upcoming comedy, Arthur. Very close. The Oscar winner, 65, even admits that the comedian, who wed singer Katy Perry in October, gave him a pair of his underwear.

"I am going to have them framed!" Mirren joked to UsMagazine.com at the Producers Guild Awards Saturday. "And put them over my bed!"

The actress added that she's still close with Brand — who once Tweeted a picture of her giving him a bath.

"We are best…we're really close friends," she told Us. "I wear the safety pin that he gave me around my neck all the time!"

And it seems Brand is equally smitten with the acting legend, whom he also starred with in 2010′s The Tempest.

"I continue to be fascinated and infatuated with her and the more time I spend with her and the more I get to know her, the more the fascination increases," he told Us last year. "She is an incredible woman."
[From Us Weekly]
They sound like they're star-crossed lovers. No joke. When Helen says "We are best…we're really close friends" do you think she was about to call Russell her "best friend"? I do. Also – "I wear the safety pin that he gave me around my neck all the time!" Aw…how cute is that? Russell gave her a safety pin and she treasures it and keeps it near her heart all the time? That's it. I actively want Helen and Russell to leave their spouses and enter into a torrid love affair. If they haven't already.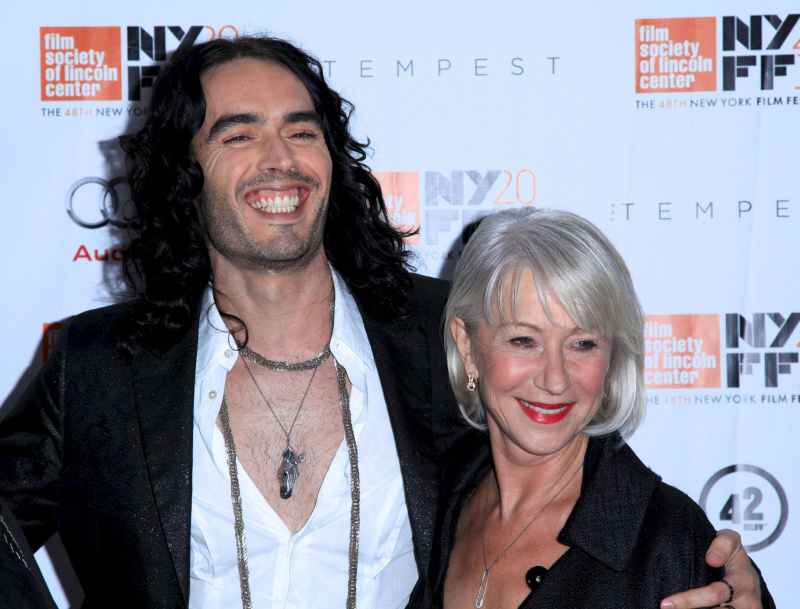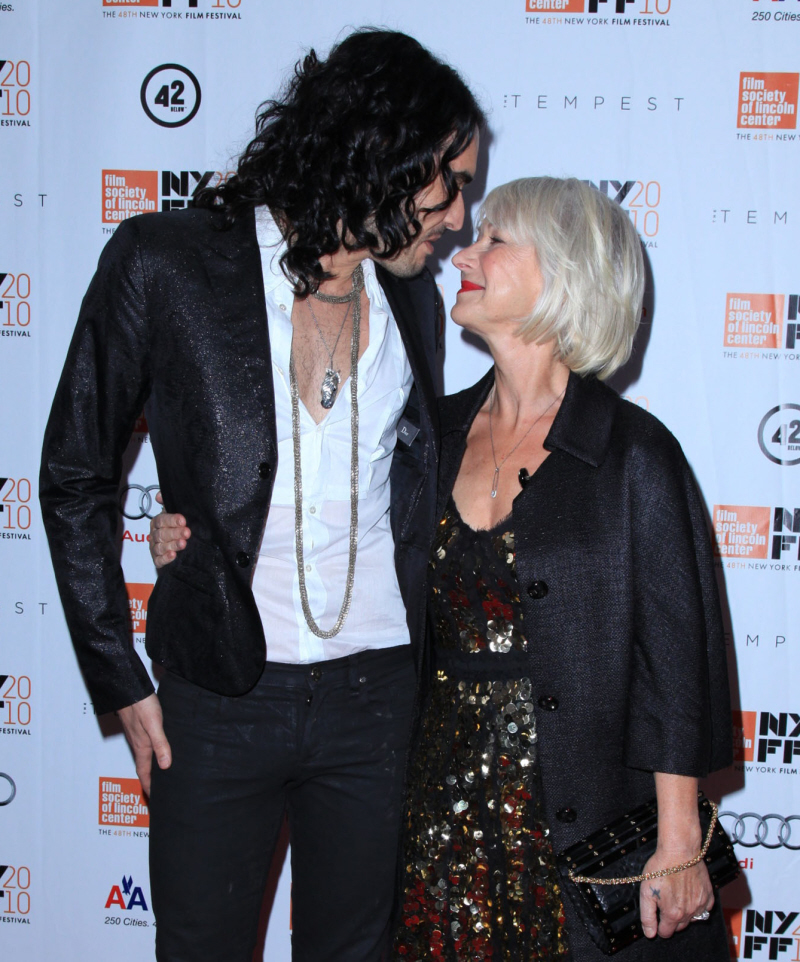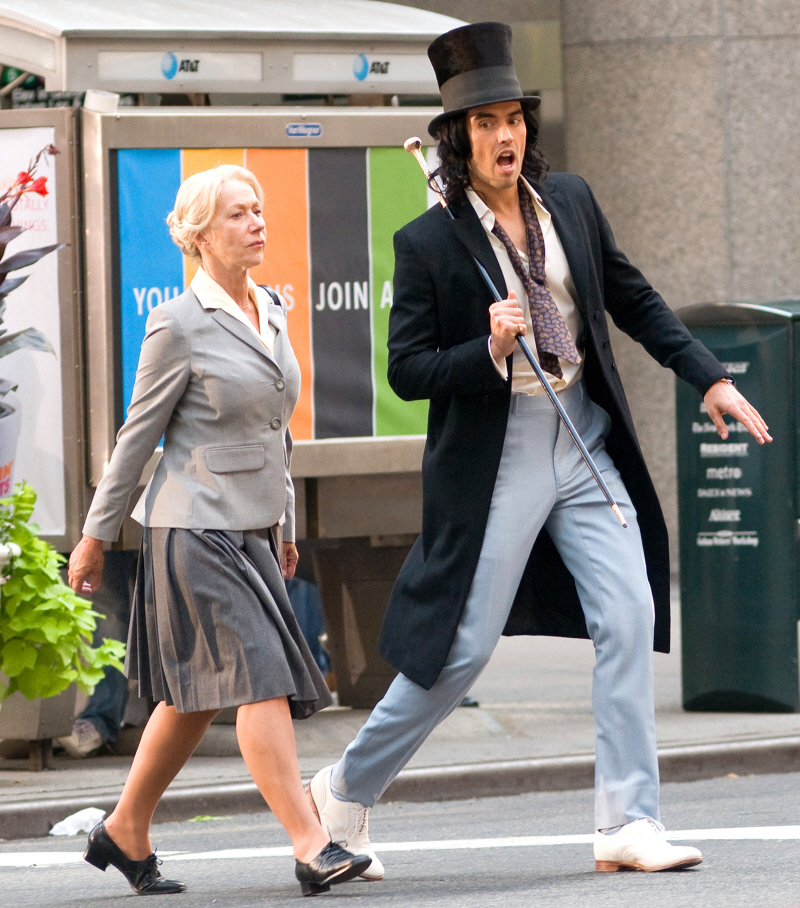 Photos courtesy of WENN.