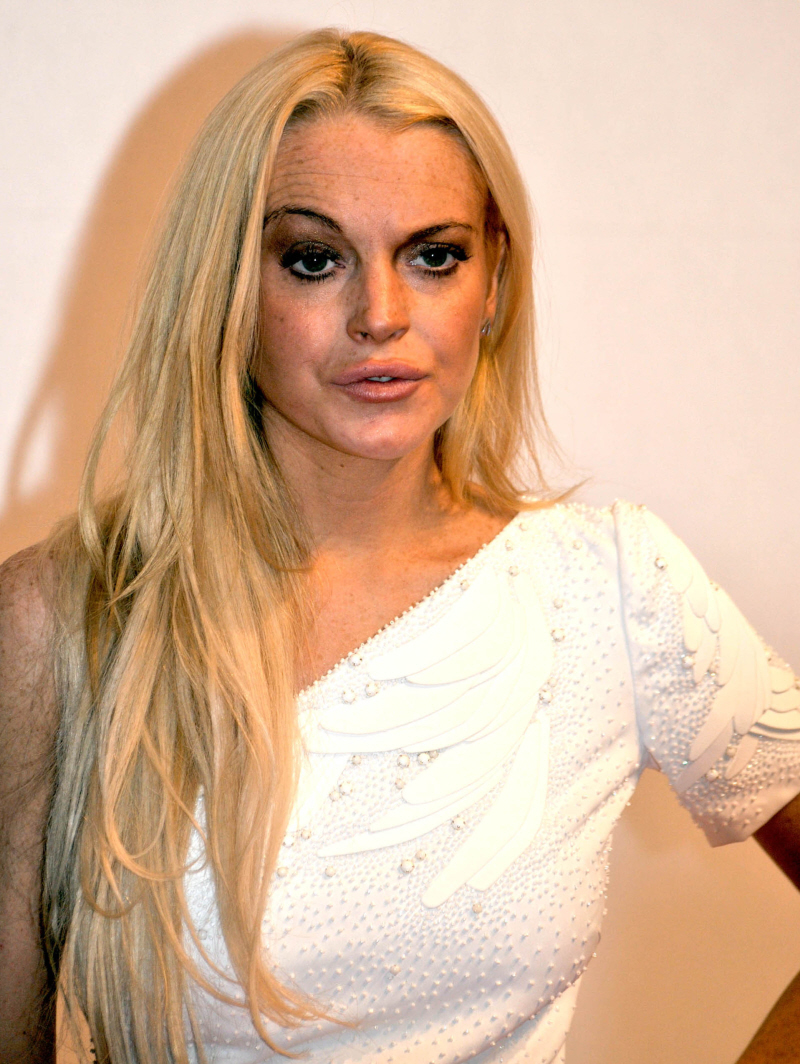 Every week, I read the print issues of the tabloids, and on occasion, there's a particularly rich piece of PR cognitive dissonance, a story that some publicist or celebrity planted just before something dirty or scandalous broke, after the tabloid went to print. This week, one of the major stories is Lindsay Lohan's crack thievery of a $2500 necklace, a story which came out too late for the print issues of the tabloids. So imagine my enjoyment when I was reading In Touch Weekly's Lohan story in this week's issue, all about Lindsay table-hopping/hustling at the Chateau Marmont last week:
Lindsay Lohan was once kicked out of LA's Chateau Marmont hotel, but the fresh-from-rehab star was right back at the swanky West Hollywood hotel on January 26, schmoozing with celebrity pals. She even shared a plate of fried with John Krasinski and Emily Blunt.

"She started to look bored at one point," an insider says. Lucky for her, she spotted old pal Sean Penn and Daniel Craig at another table.

"She became much more animated when she was sitting with the guys, it looked like she and Sean were having a serious discussion."
[From In Touch Weekly, print edition]
Yes, can't you just imagine that "serious discussion" with Sean Penn, both of them blitzed out of their skulls. I imagine a passionate, cracked-out monologue from Sean, all about how the UN is evil and he's the only one making a difference in Haiti, to which Lindsay, bored out of her skull because he's not paying attention to her, plays with her busted weave and asks "So… do you wanna get a room or something?" Now, the thought of her table-crashing John Krasinski and Emily Blunt is also interesting, and I would imagine that Emily wanted to slap the hell out of her. Wouldn't you? But the point of the story: Lindsay is back at the Marmont, and Lindsay is still on the crack hustle, acting like she's relevant enough to hang out with celebrities.
Anyway, back to our regularly scheduled crack drama. Remember how Lindsay narrowly avoided a police raid on her home? The police already had the search warrant when Lindsay's friend/stylist "dropped off" the stolen necklace at the police station. Why the suspicious timing? Well, TMZ's sources say that Lindsay was tipped off. The hell? Also, remember how Lindsay claimed she only "borrowed" the necklace and how it's all one big massive crack conspiracy against her? Yeah, not so much:
You can't just walk in and "borrow" jewelry from Kamofie & Company — the place Lindsay claims loaned her the allegedly stolen necklace — because we're told, there's TONS of red tape to get through first.

The jewelry store owner Sofia tells TMZ, "When we loan out jewelry, we have a whole procedure that needs to be done. There is paperwork that needs to be filled out and there needs to be insurance information given or credit card information in case something happens with the jewelry."

We're told the paperwork entails an itemized list of what the customer is borrowing, a signed contract claiming responsibility for the item while it's out of the store, and credit card and insurance information in case anything goes wrong.

According to Sofia, the store RARELY deals directly with celebs — "The stylist will come in and ask to borrow the jewelry for a shoot or an event."

Sofia wouldn't comment on the Lindsay situation — but the surveillance tape could be the smoking gun here if it shows Lindsay signing any paperwork … or not.
[From TMZ]
At the end of the day, Lindsay just isn't going to have to face the consequences, I know. The DA was supposed to make the decision this week as to whether or not to press charges, but that's not happening. Yet.
And to make myself feel better about this "The Crackhead Will Never Go To Jail, For Real" situation, I'm using my second favorite set of photos of her.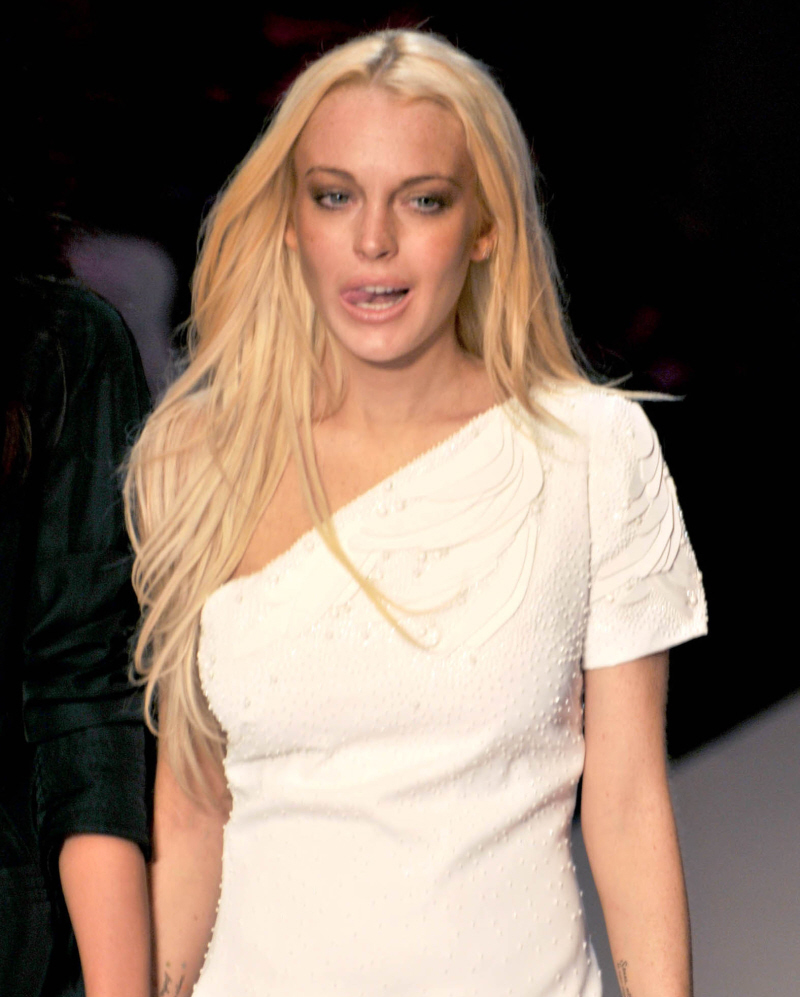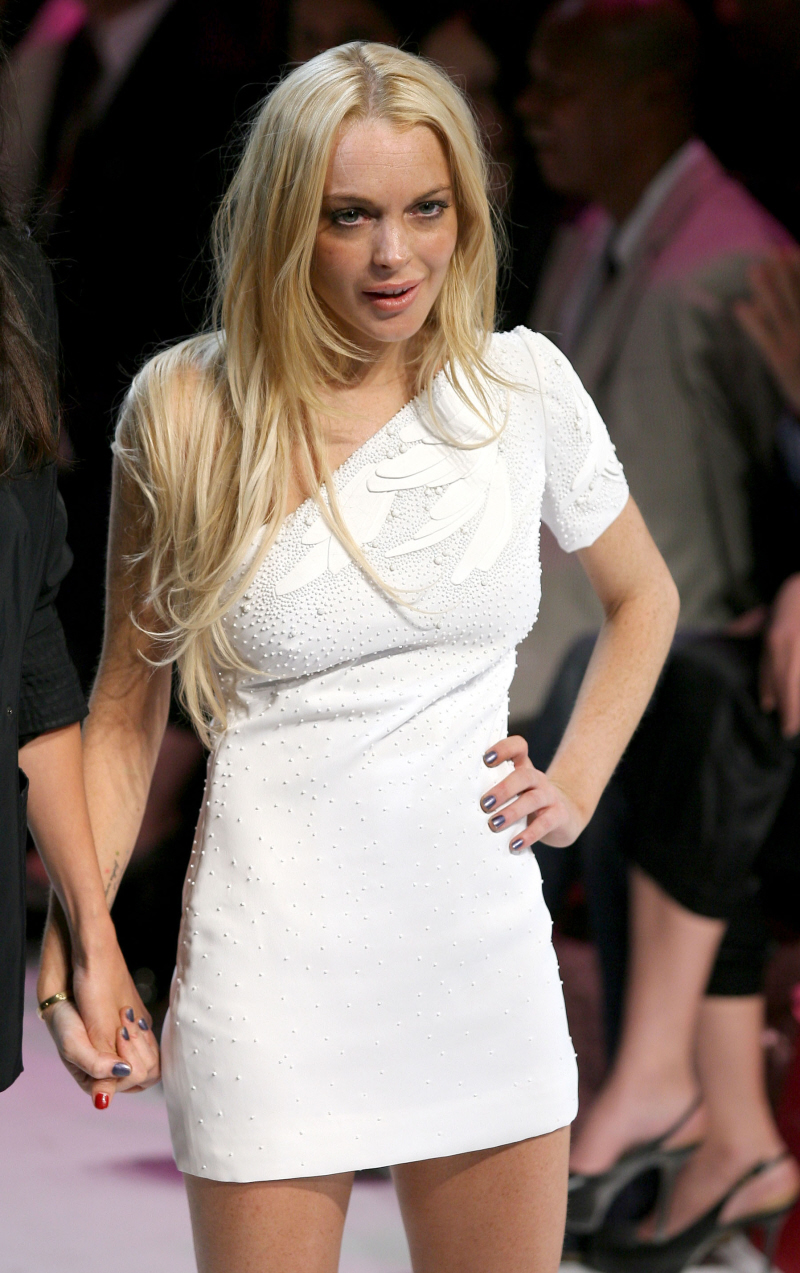 Photos courtesy of WENN.