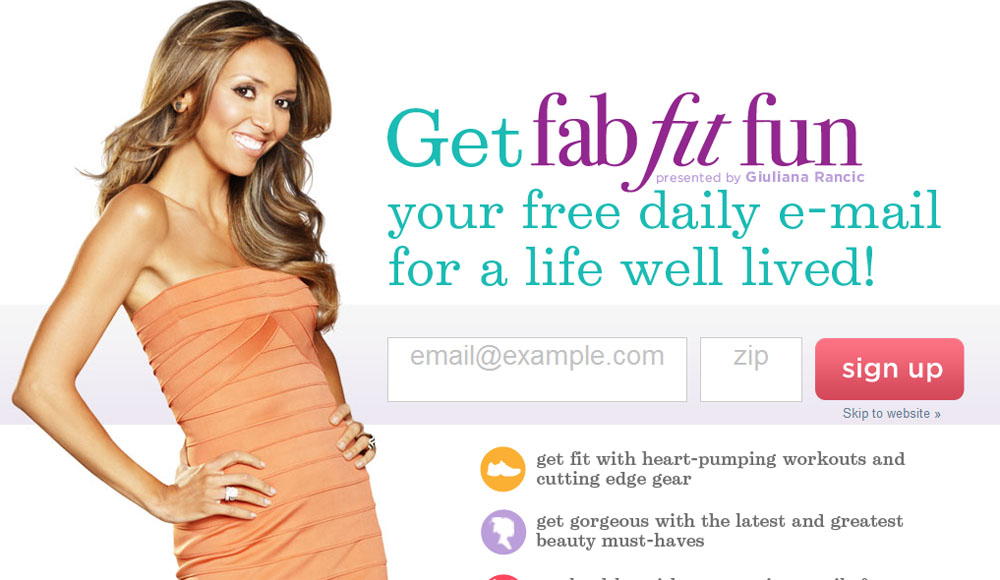 E!'s Giuliana Rancic has launched a Goop type diet, fitness and life advice site called Fab, Fit, Fun which is sent to subscribers in the form of a daily e-mail. The website opens with a towering photo of Rancic inviting users to sign up for her newsletter, and promises "heart-pumping workouts, beauty must-haves, tasty recipes" and "relationship-strengthening, confidence-building secrets." It wasn't enough for Guiliana to simply blog about her very low calorie diet and belief that the principles of The Secret actually work, she wanted to tout herself as some kind of lifestyle guru and hired a team of people to help her.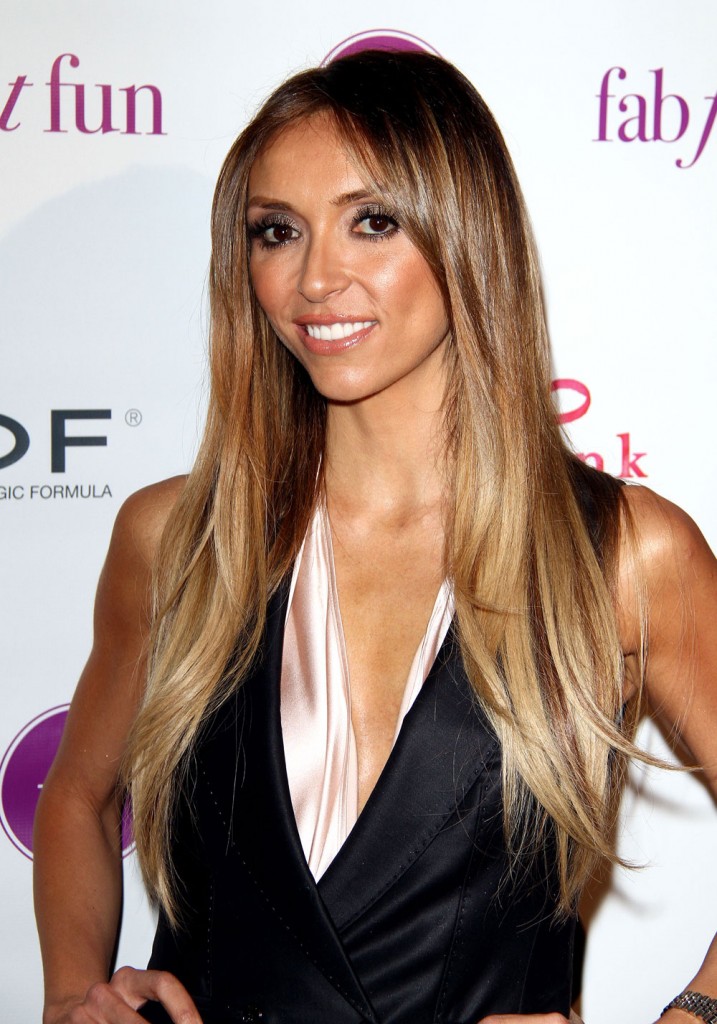 At the party for the launch of the site, Giuliana told Radar Online that she hopes she "inspires other people to live in a healthy, fun way." She also bitched that people told her to eat a cheeseburger in order to help her conceive, complaining that she actually ate a whole cheeseburger and it didn't work. According to an older blog entry by Rancic, her normal lunch consists of "a rotisserie chicken breast" without the skin and "a large side of steamed broccoli on the side." Or she'll have a chicken salad, without any "wontons" or "fried stuff" on it and writes on that she has them "toss it LIGHTLY in balsamic vinaigrette which is healthier than most other dressings." Now she's set to help us live better, more fulfilled lives by helping us skip the croutons, bacon bits and creamy dressing. It's not a salad without the croutons! You need some of those dried cranberries, some crumbled gorgonzola, maybe some olives on there too.
"I love Fab Fit Fun," Giuliana said. "It is a way to connect directly with people and offer up healthy tips for everything from food to drinks to my favorite new exercise. I love sharing all the cool things that I have learned about and hope that it inspires other people to live in a healthy, fun way."

On a girls night out, Giuliana offers a substitute for the calorie heavy drinks that aren't so healthy.

"If you're drinking you can have skinny drinks – don't do a margarita, they're so much sugar. Drink tequila on the rocks with extra lime juice so it tastes really yummy."

She also warns against going overboard on sweets.

"As far as cupcakes, don't have it! Just don't do it. Or do it once a week. Maybe twice a week. If you start doing it too much the taste gets in your system. Especially if you're drinking a little bit so just skip dessert. Instead when you're craving something sweet just have an apple. You'll feel so much better the next day."

Giuliana and her husband Bill Rancic have gone through grueling fertility treatments, none of which have resulted in a baby for the couple. She spoke to RadarOnline.com about the mean advice people give her on Twitter, especially the taunts about her weight, telling her to just "eat a cheeseburger" and she'll get pregnant.

"I tried eating a cheeseburger, it didn't work! I took a pregnancy test right after I ate a cheeseburger so sorry everyone who tweeted me that great advice – it didn't work.

"It's kind of crazy that there are ignorant people out there. The bottom line is a lot of people have fertility issues. Overweight people, underweight people, healthy people. At the end of the day, unless your doctor tells you, weight doesn't really have anything to do with it."

Giuliana revealed that she and Bill aren't going through more fertility treatments.

"We stopped trying so if it happens naturally, great, but we're not moving forward with any procedures. We're calling this the Summer of Fun. If it happens that's wonderful and if it doesn't that's ok."
[From Radar]
Giuliana has talked about the whole "too skinny to conceive" controversy before, and has basically told people that her weight has nothing to do with her fertility, and countered that other thin women get pregnant. However she admitted on The View that her doctor told her to gain ten pounds and that she'd gained five and thought that was enough.
Well now she's telling us just how she gets so whippet thin, happy and successful so we can all be like her. The website isn't bad, honestly, and is quite a bit easier to read, lighter, and less sanctimonious than Goop. They also use experts like fitness trainer Jackie Warner and diet advice author Divya Gugnani to let us know how to get thin, look pretty and generally aspire to be like Giuliana. So many women strive to be just as hungry, tiny and superficial as she is so it might be successful for her. If she ever has kids I'm sure she'll tell us how to raise them too.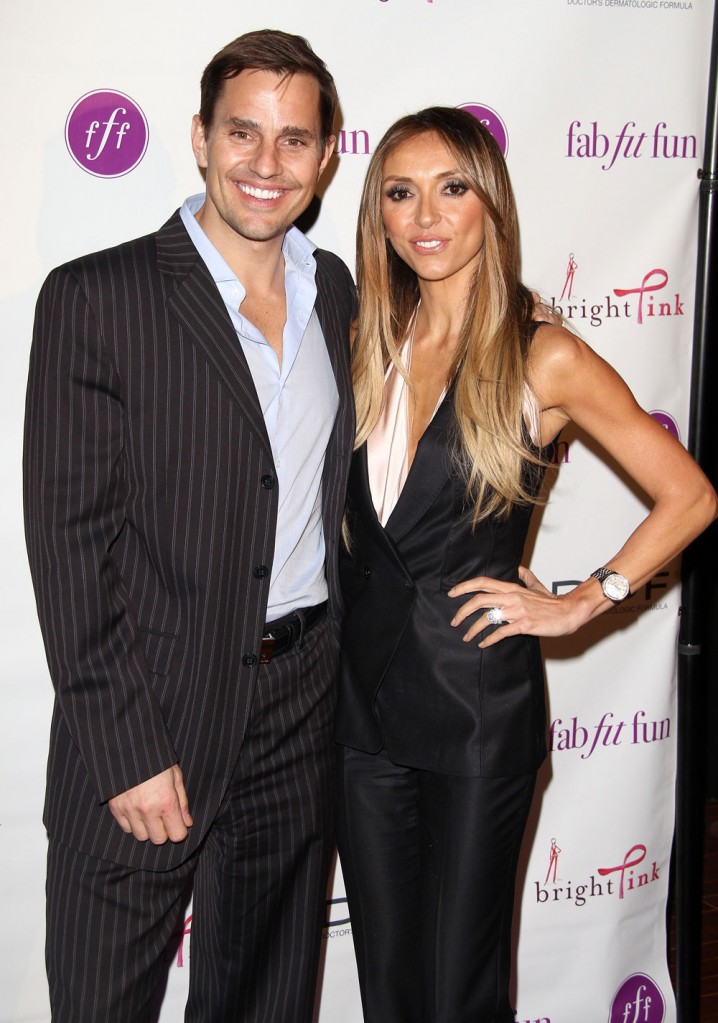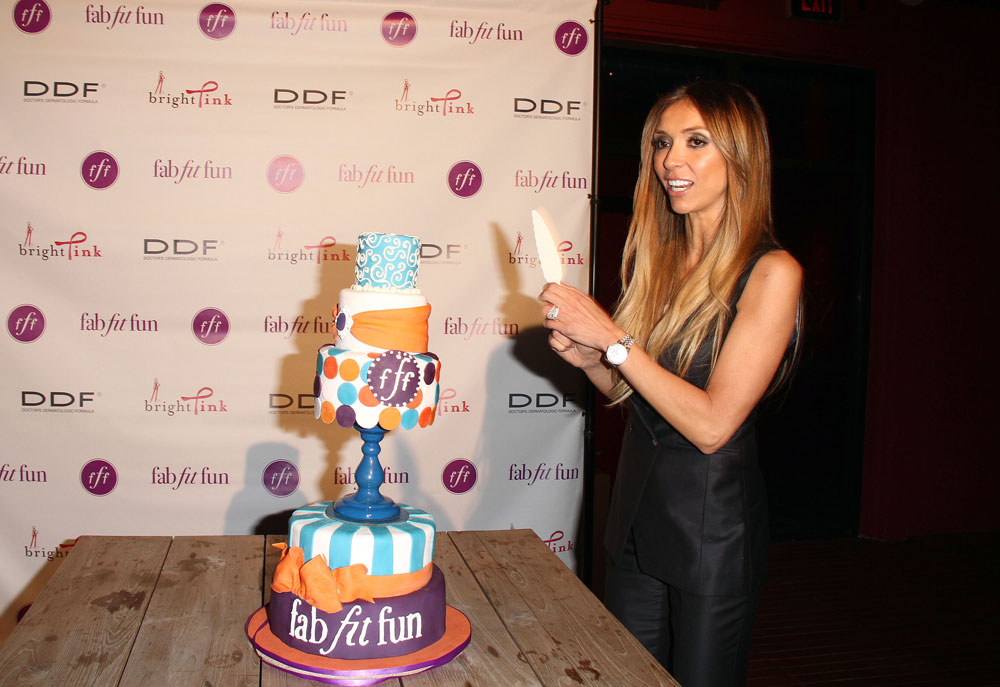 Giuliana and Bill are shown at the launch of Fab, Fit, Fun on 3/3/11. Credit: Juan Rico/Fame Pictures