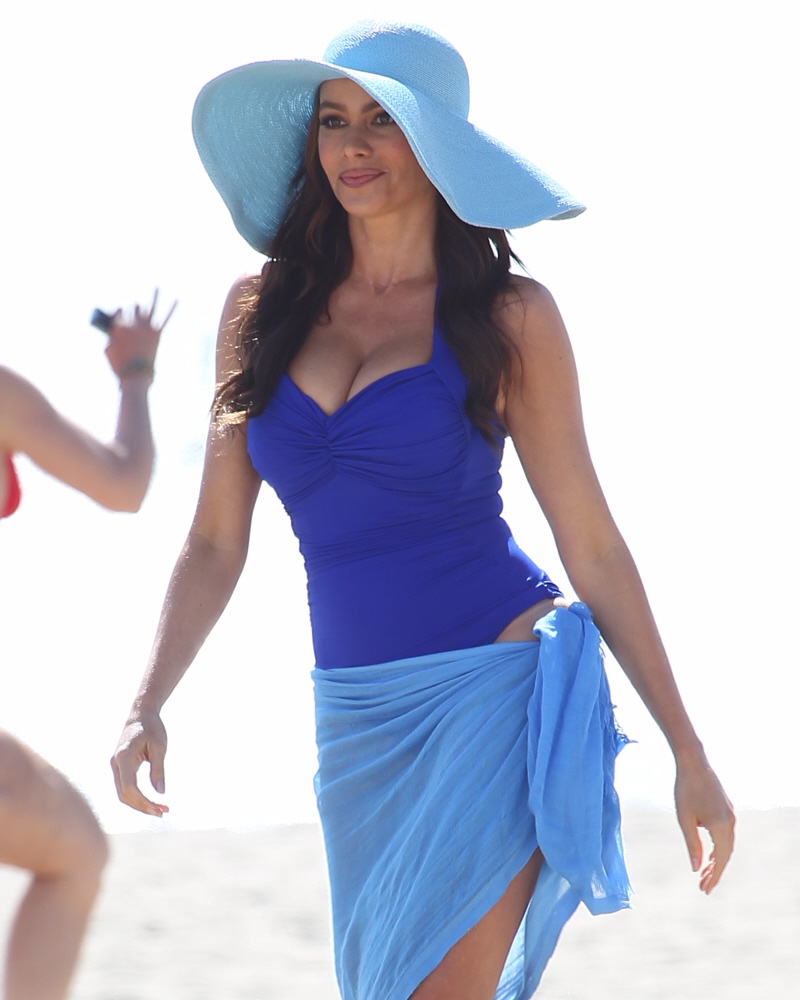 These are photos of Sofia Vergara and David Beckham filming a commerical for Diet Pepsi yesterday and the day before. Whatever marketing genius put these two together, I salute you. This was a great idea, much better than the super-Photoshopped Diet Pepsi ad that diluted Sofia Vergara's famous EVERYTHING. Because Sofia is an embarrassment of riches, and every inch of her should be maximized to sell your product. What's funny is that David Beckham looks like he's totally having the time of his life filming this commercial with Sofia.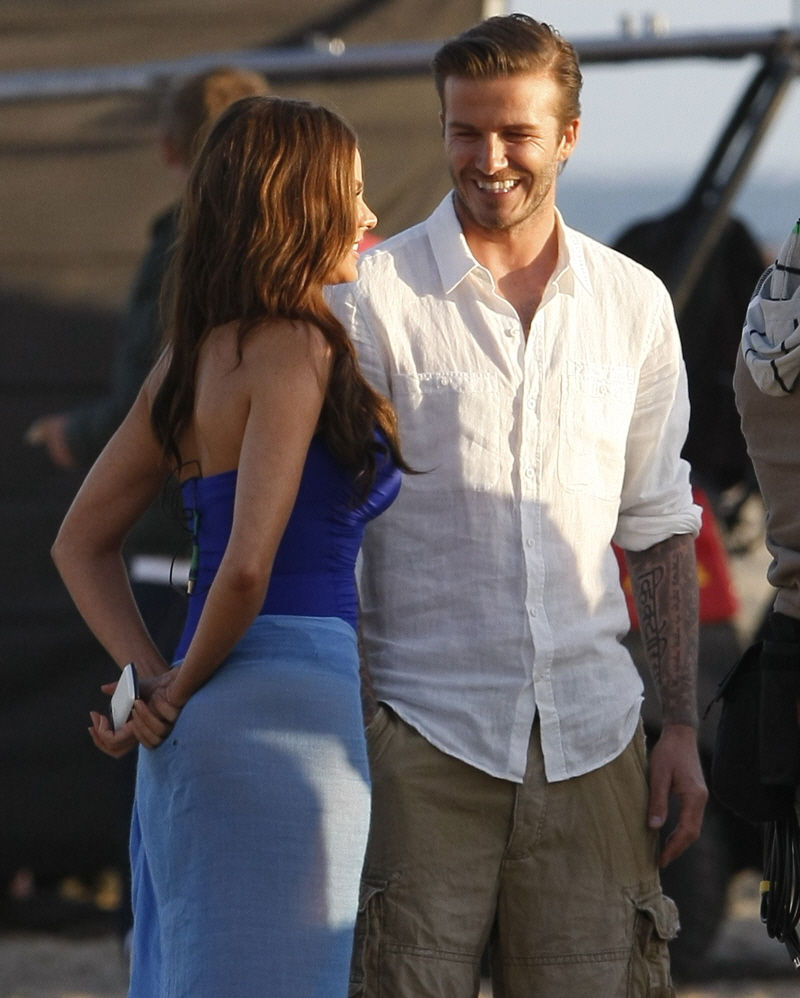 Now, some people have looked at these photos and suggested that David is stiffer than a surf board and that he likely went in for the kill with Sofia, as he (allegedly) has with many, many women over the course of his marriage to Victoria. Those people are probably right, although I doubt Sofia was in to it. When Becks was all, "So, can I get a hotel room and we can see where this goes?" Sofia probably laughed and touched his chest, letting her fingers linger as she said "No, no… I can't…" And then as she walked away, Becks stared at her ass and started weeping.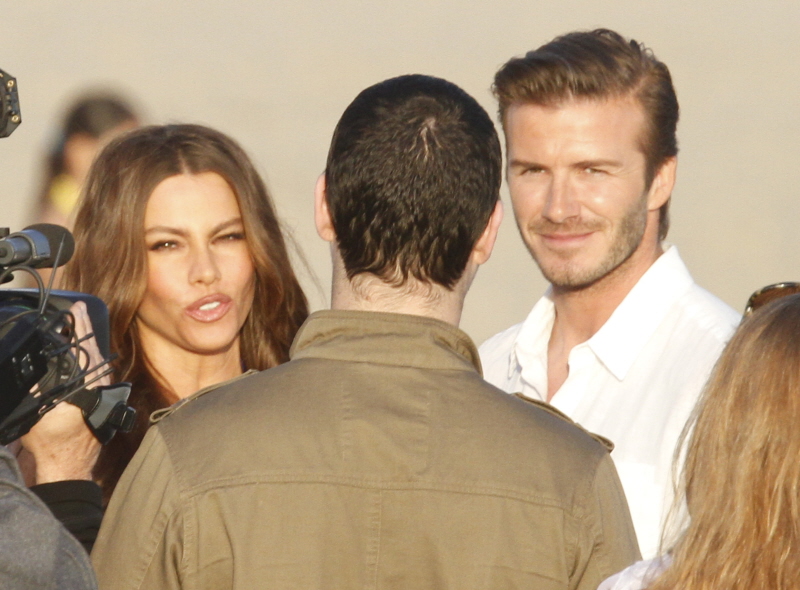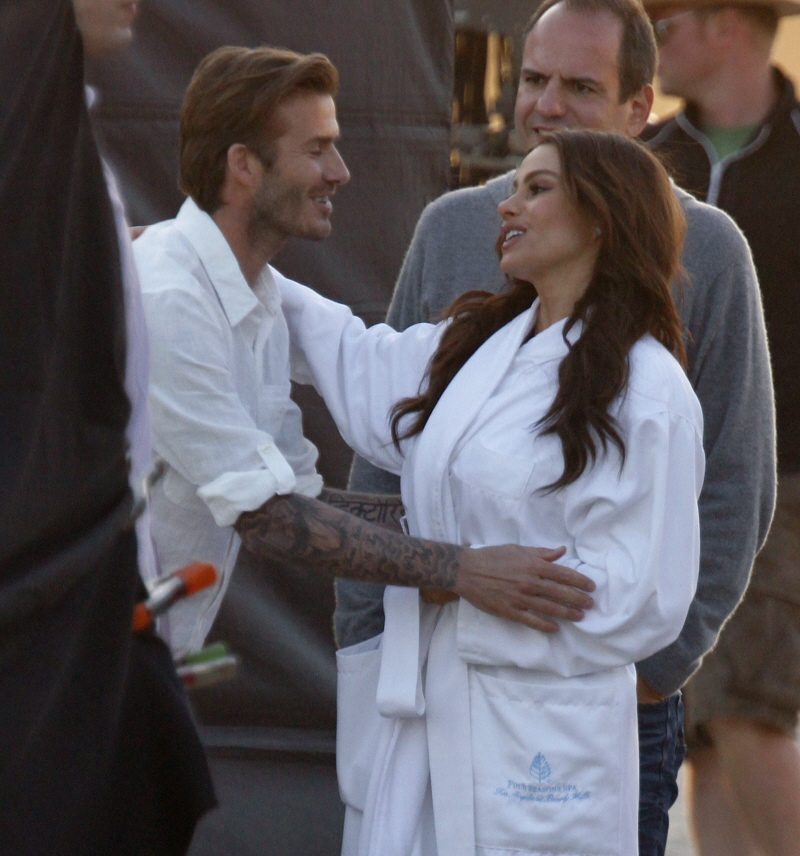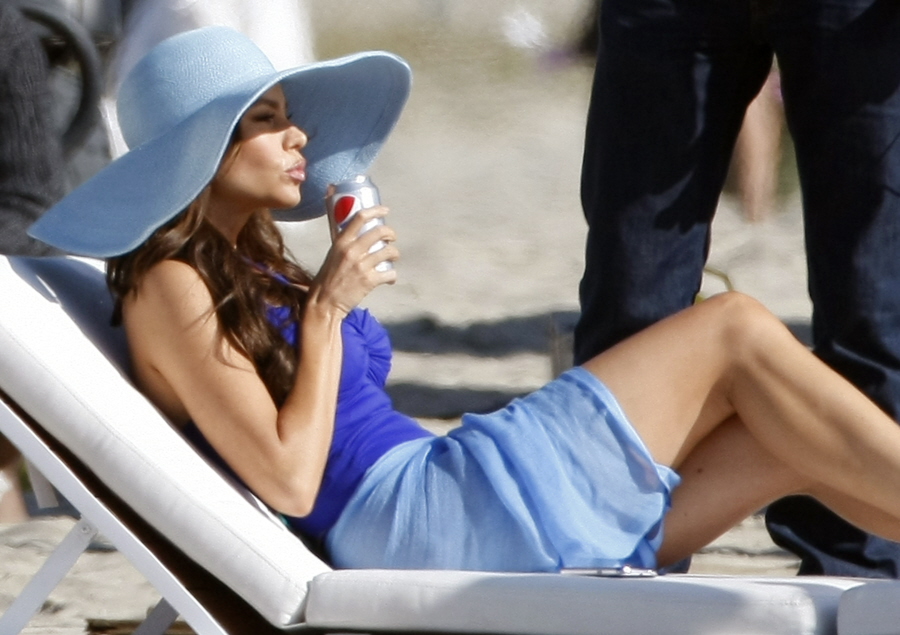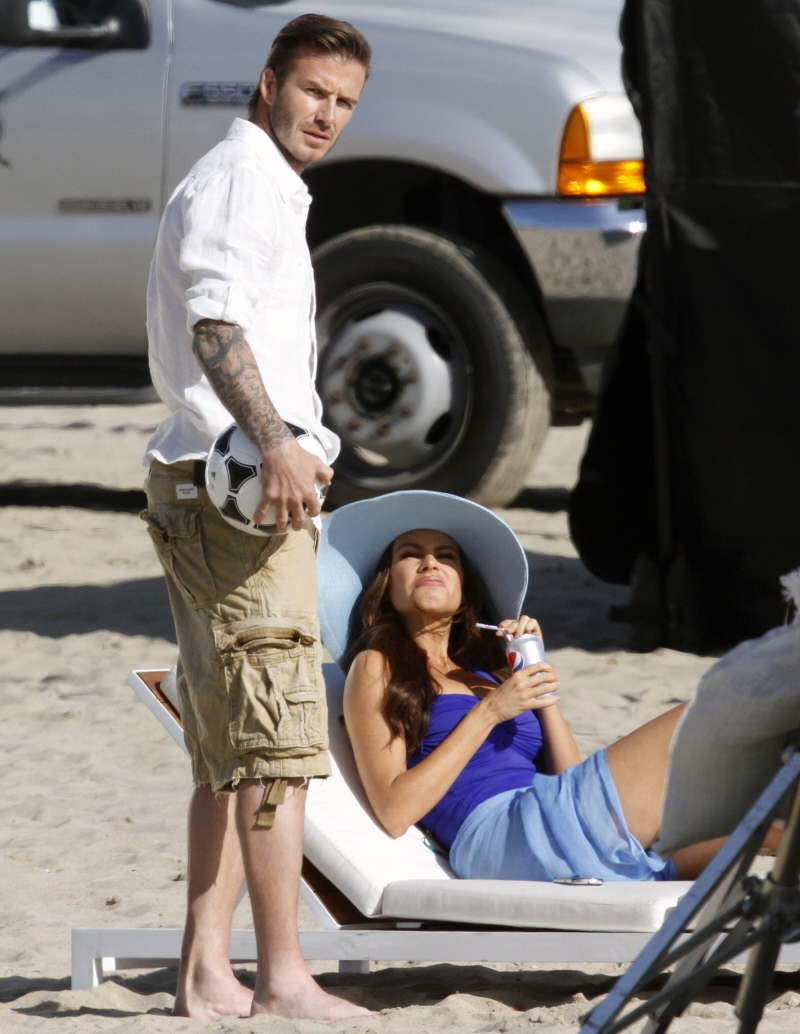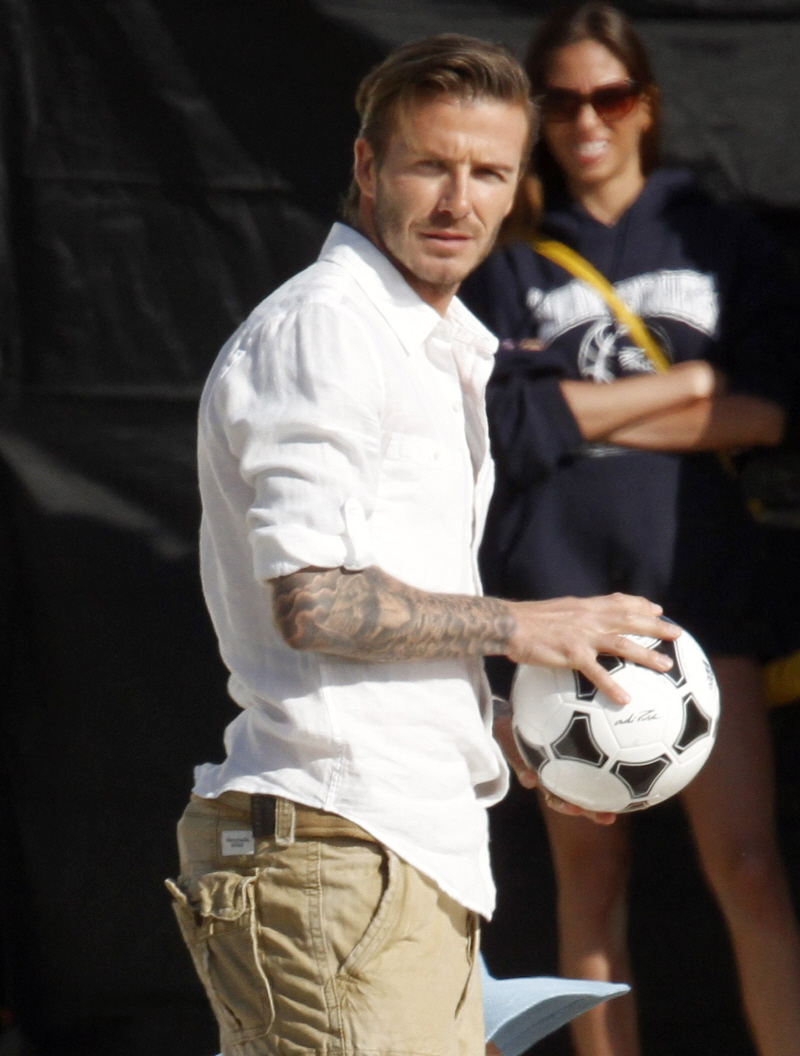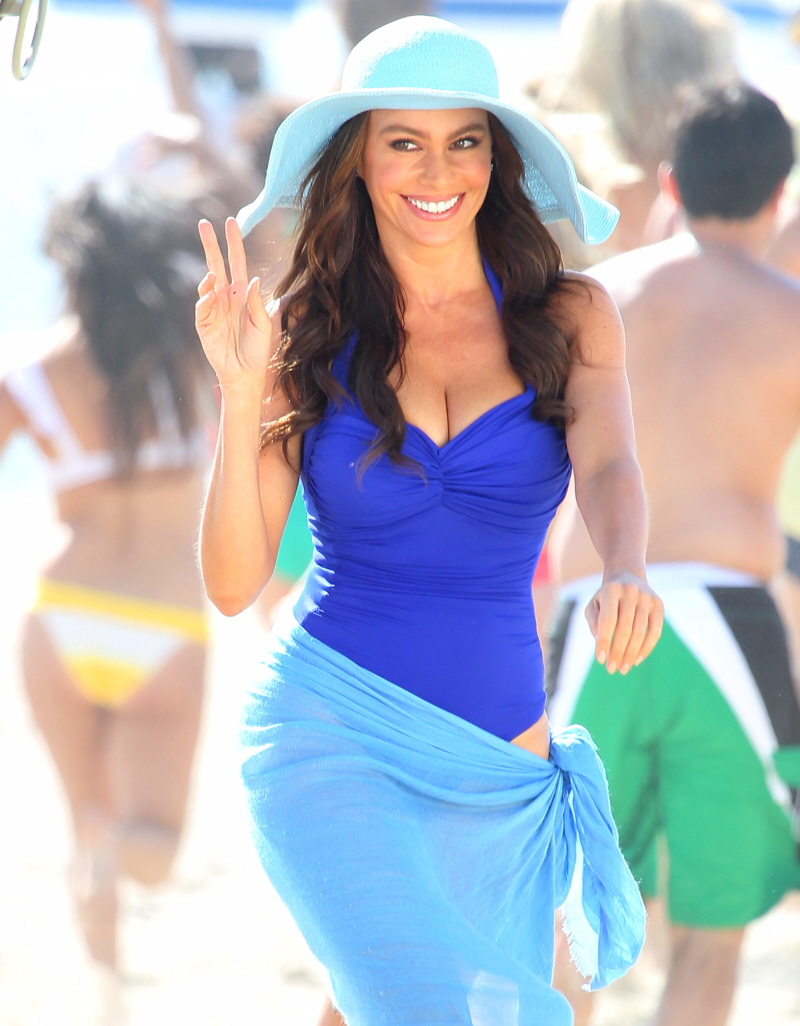 Photos courtesy of Fame.