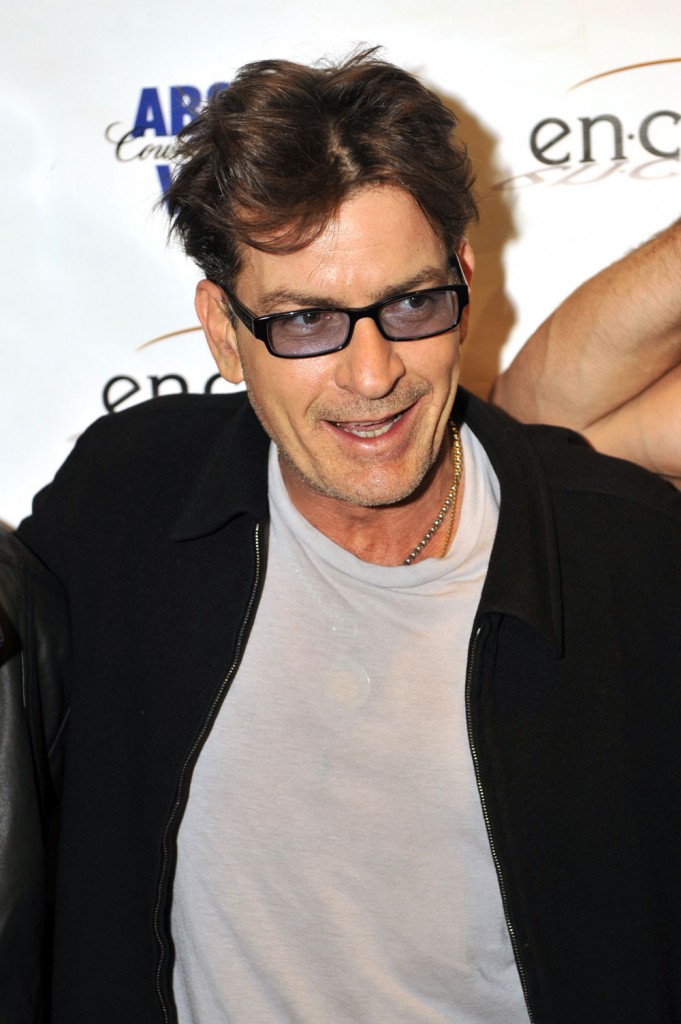 According to multiple audience members, video footage and just about every outlet that reported on it, Charlie Sheen's first live show in Detroit for his "Violent Torpedo of Truth" tour was a complete and utter bomb. Shock. The audience started booing, multiple people walked out, and Charlie was the same narcissistic ranting nutjob that we've come to know through his countless interviews and YouTube videos. I don't know why we expected anything else, although I was thinking that he might have a good production team to help him channel the crazy into something watchable. At least I didn't waste my money on that hope as so many other people did.
Surprisingly Charlie's second show, in Chicago on Sunday night, was supposedly ok, like he hit his stride, self-corrected and was able to deliver a decent performance. He's even said to have received a standing ovation, although reports are mixed as to how well he actually did.
Charlie Sheen, currently on his 20-city My Violent Torpedo of Truth/Defeat Is Not an Option tour, received a standing ovation at the Chicago Theatre on Sunday night, after bombing the night before in Detriot.

The former Two and a Half Men star, 45, made some bold changes to the format of the program after disappointed fans left the Detroit show calling for refunds, leading the the media to speculate how much longer the tour would continue.

By Sunday, Sheen had eliminated a rapper who was his opening act, his stream-of-consciousness ramblings, and various pre-taped video highlights of his career in lieu of a talk show format in which the actor discussed the "odyssey" that is his life, both personally and professionally.

A modest Sheen dubbed his Chicago show "the most epic night in Chicago f**king history."

"It was a canny shift of the show's tone, from epic self-aggrandizement to a more casual, at times even likable, persona," the Chicago Tribune's Steve Johnson wrote.

Sheen addressed his Detroit debacle during Sunday's show, reading a letter he wrote to the Windy City citizens.

He said, "Dear f **king awesome Chicago. I am a veteran of a disturbing odyssey that had me question the very nature of my soul… I am speaking, of course, about last night in Detroit."

Johnson wrote that "the Chicago crowd was ready to please him, too, delivering an unbidden 'Detroit Sucks' chant right away."

Sheen finished his act strong in Chicagoland, according to the Chicago Sun-Times.

"Following tepid applause and a scattered standing ovation, lots of patrons wasted no time filing out," the paper wrote. "A number of them stuck around as Sheen lingered onstage handing out T-shirts to folks in the crowd.
[From Radar Online]
I was ready to put a fork in Charlie's pickled liver, but he might just find a niche in bringing the crazy around the country. Or he could continue to be hit or miss. I'll be surprised if he managed to make all his tour dates for even a couple of weeks.
Charlie in Chicago talking about the bad reception he got in Detroit. At least that's he claims he's talking about. The audience is straight out of Jerry Springer.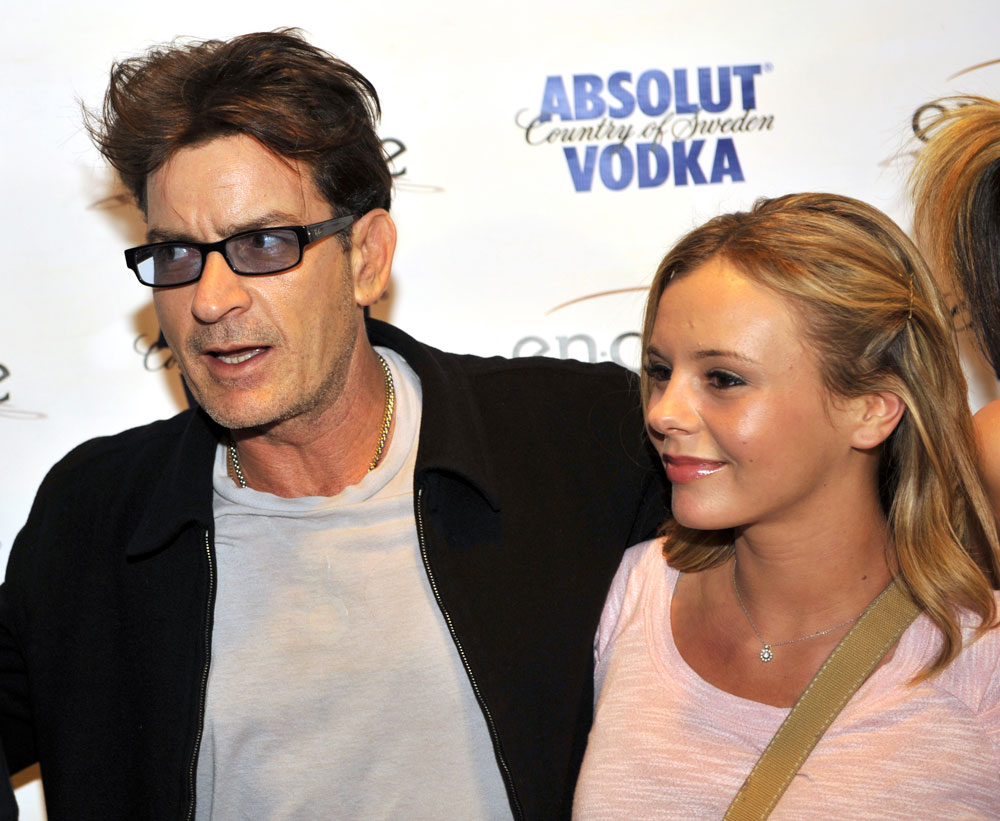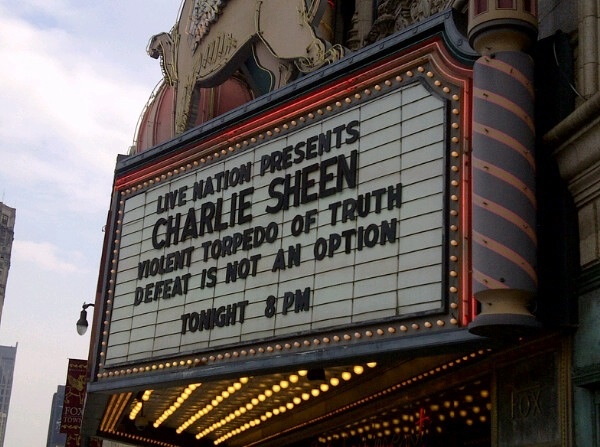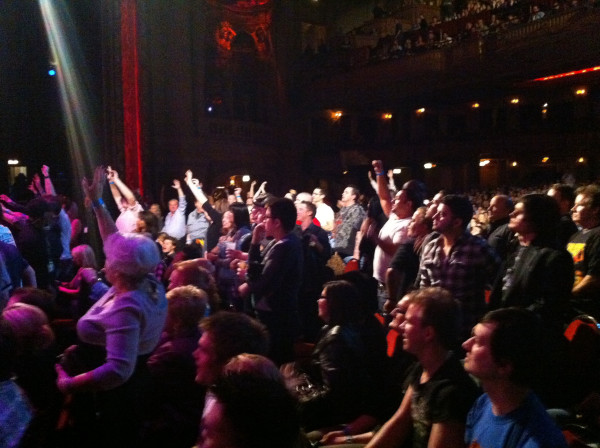 Charlie is shown yesterday in Chicago. Credit: WENN.com. There are also two photos from his Twitter account