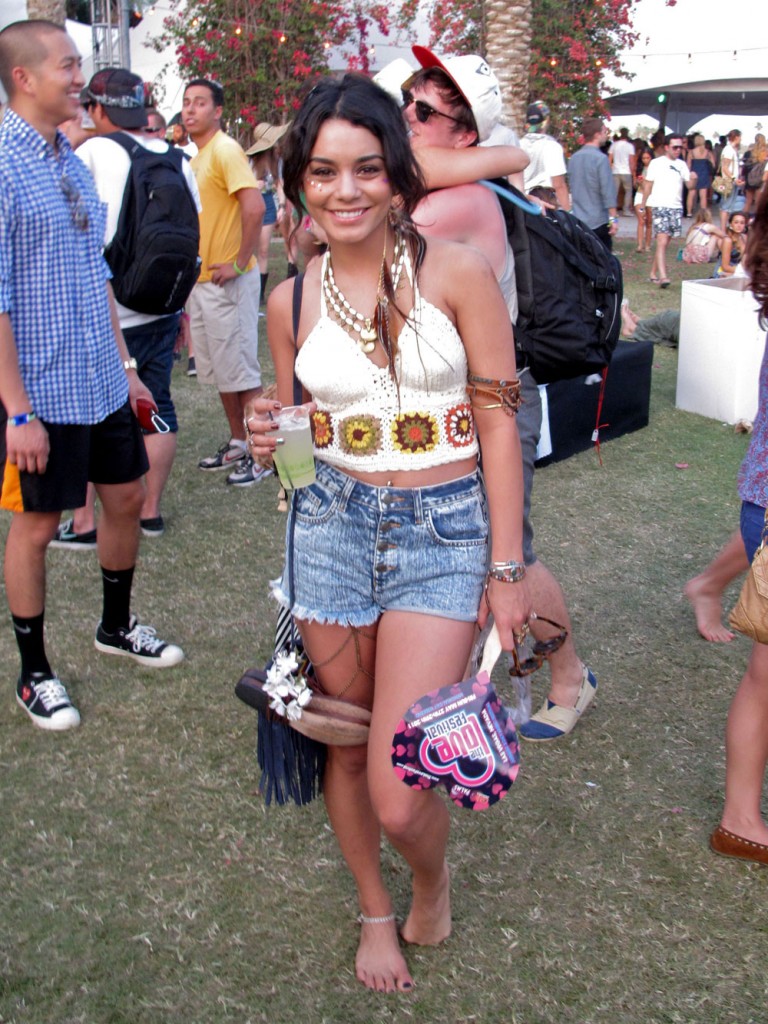 Everybody and their brother was at Coachella over the weekend, or to quote Michael K from DListed "celebrities from all lists." We've already seen Alex Skarsgard putting up with Kate Bosworth and Dita Von Teese and her French boyfriend looking like they were born Photoshopped and perfectly accessorized. There were plenty more people at the music festival trying to work their casual looks and score some swag.
First off is Vanessa Hudgens barefoot in a ridiculous crochet crop top and cutoffs hunting for a new man. I don't know who looks more ridiculous, Vanessa or her buddy with the fringe purse and purple fringe boots. That's the kind of friend who helps enable a look like this.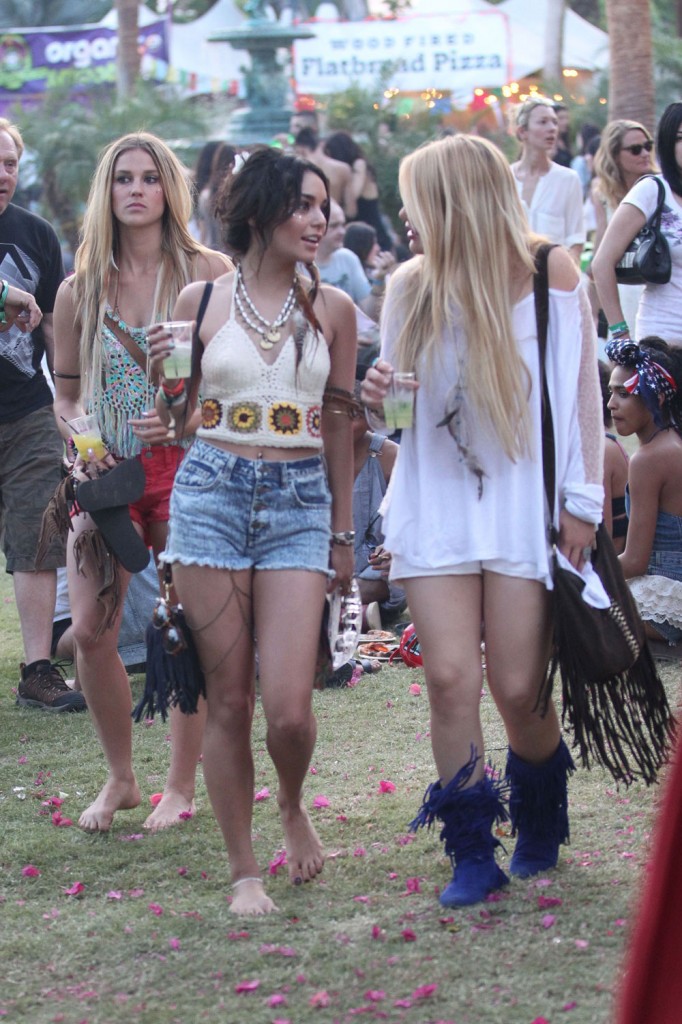 Joshua Jackson and Diane Kruger were coupled up as they always are. Her pink striped dress needs to be about 3 inches longer. I hope she's wearing some full coverage panties.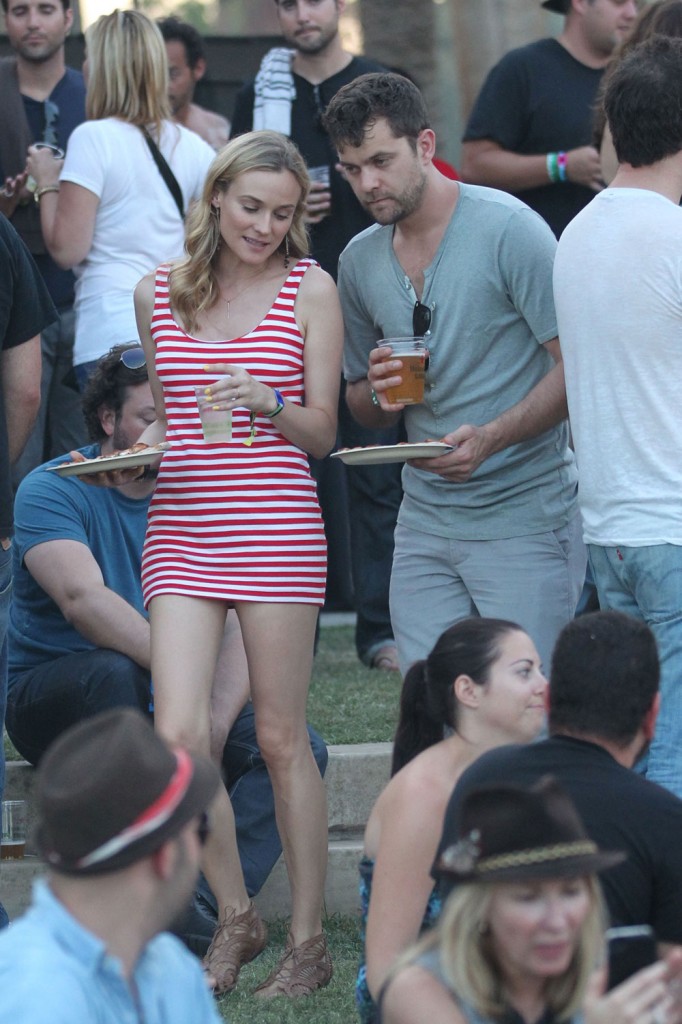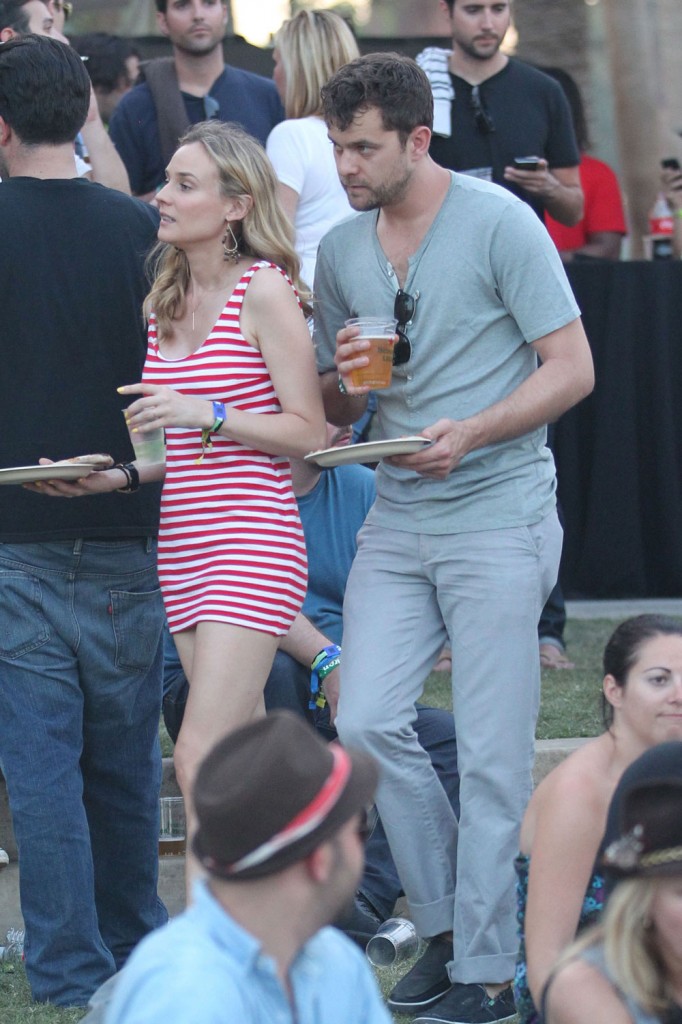 Ashley Greene tried to work a fedora while standing next to a guy who looks enough like Joe Jonas to get people talking.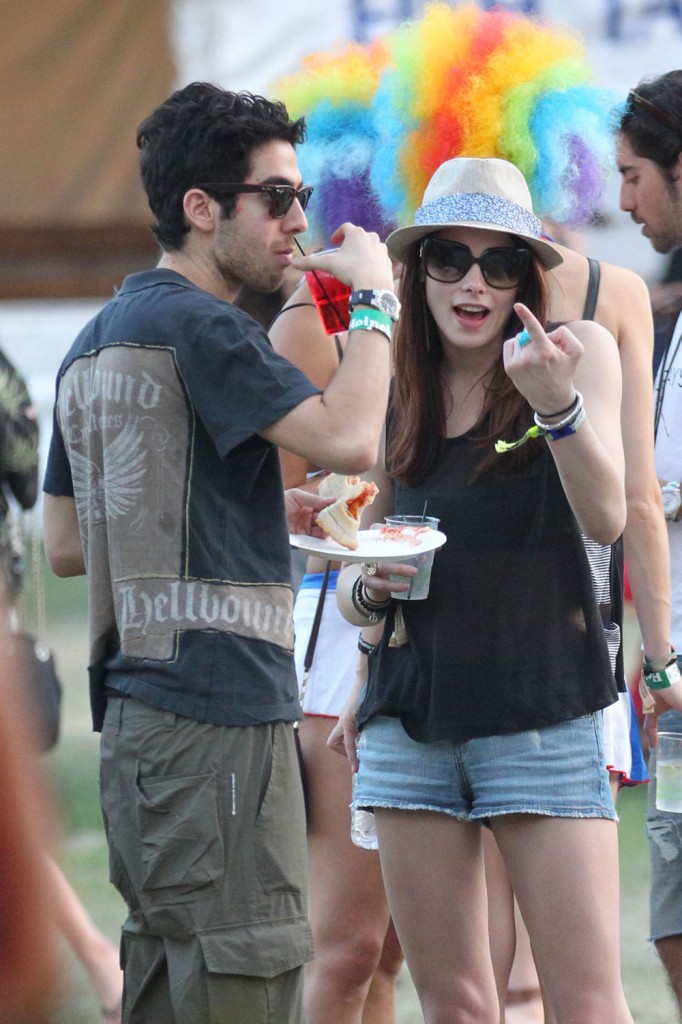 Isabel Lucas was a hot hippie mess as usual.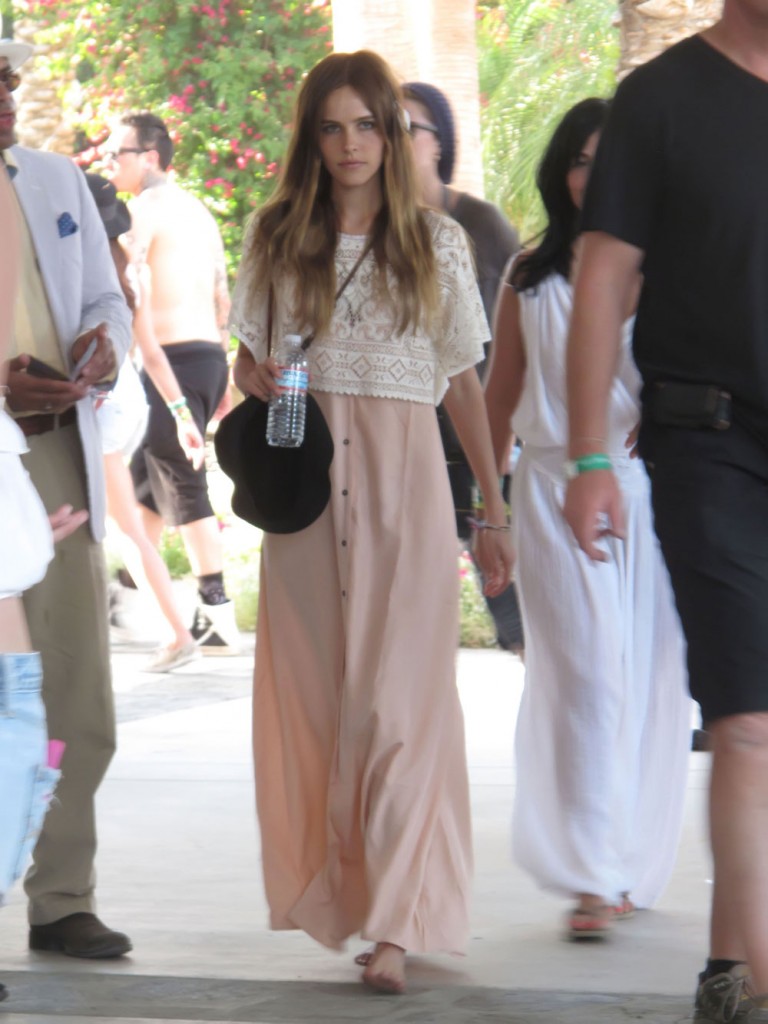 Cory Monteith thinks he's a rock star. I'm just counting down the days until Glee gets canceled and these kids fade into obscurity. He's relatively harmless though and it's nice that he's posing with fans.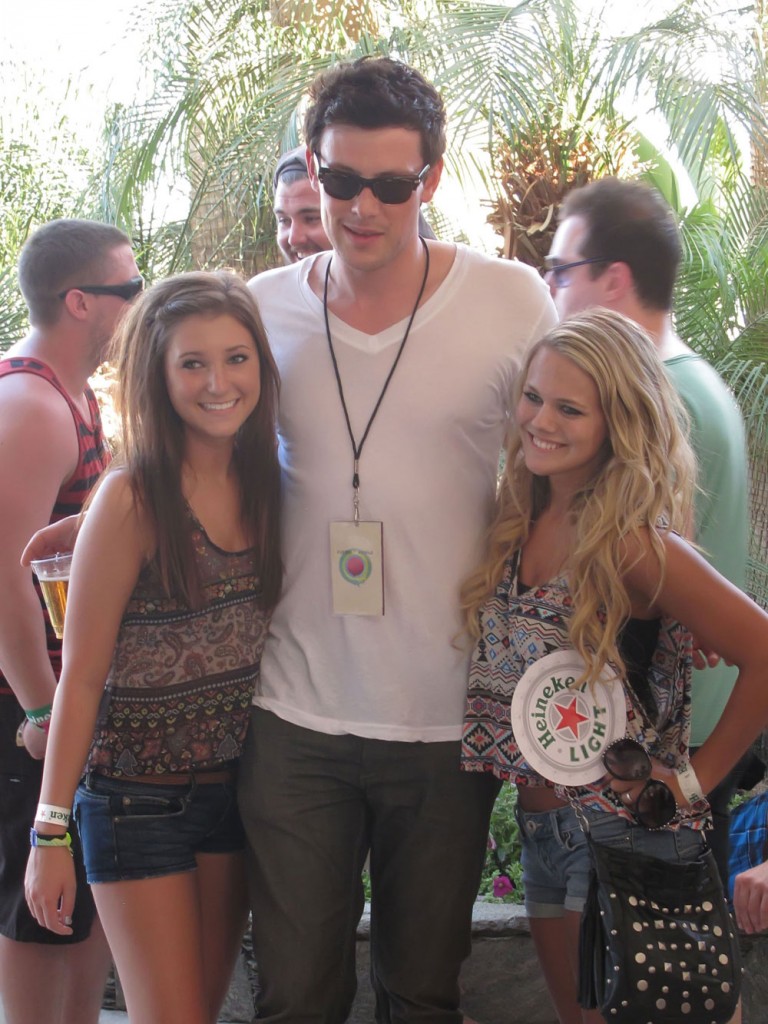 Whitney Port is trying to bring back the tied on the side T-shirt. Was that ever in style apart from a few months in the late 80s? Sloppy.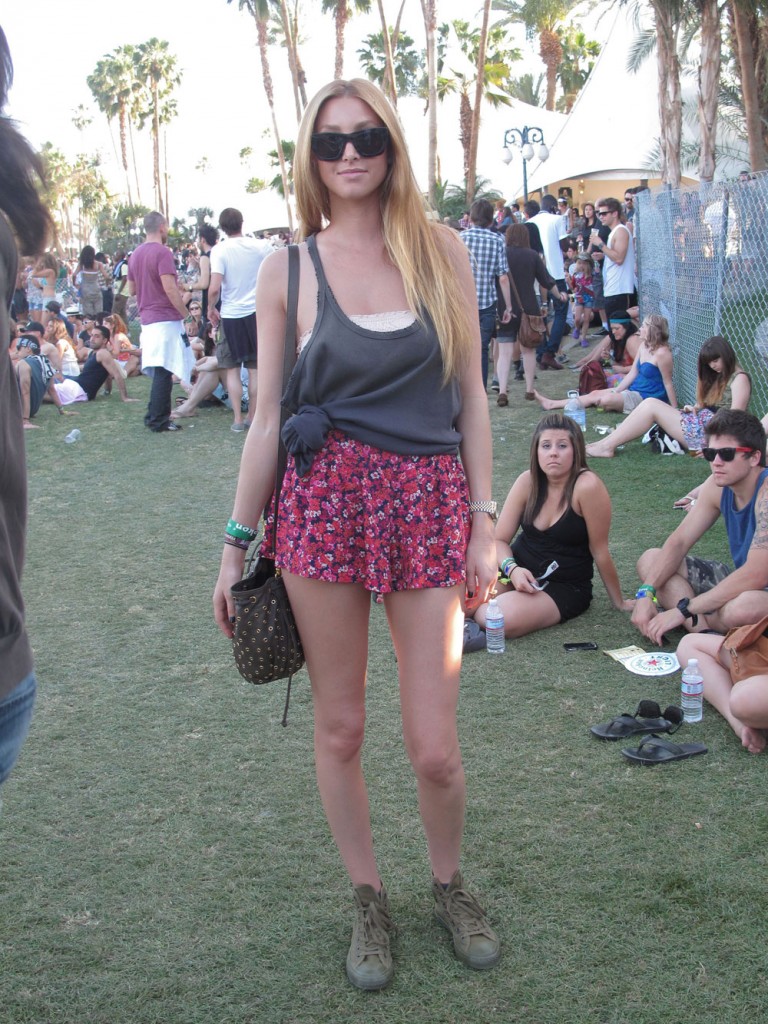 Malin Ackerman. I barely know who she is but this photo cracks me the hell up. Anyone who can look this smug while wearing an outfit that terrible must have some acting ability. Check out her boyfriend. (Update: that's her husband of 5 years, Roberto Zincone. Thanks Fabianne!)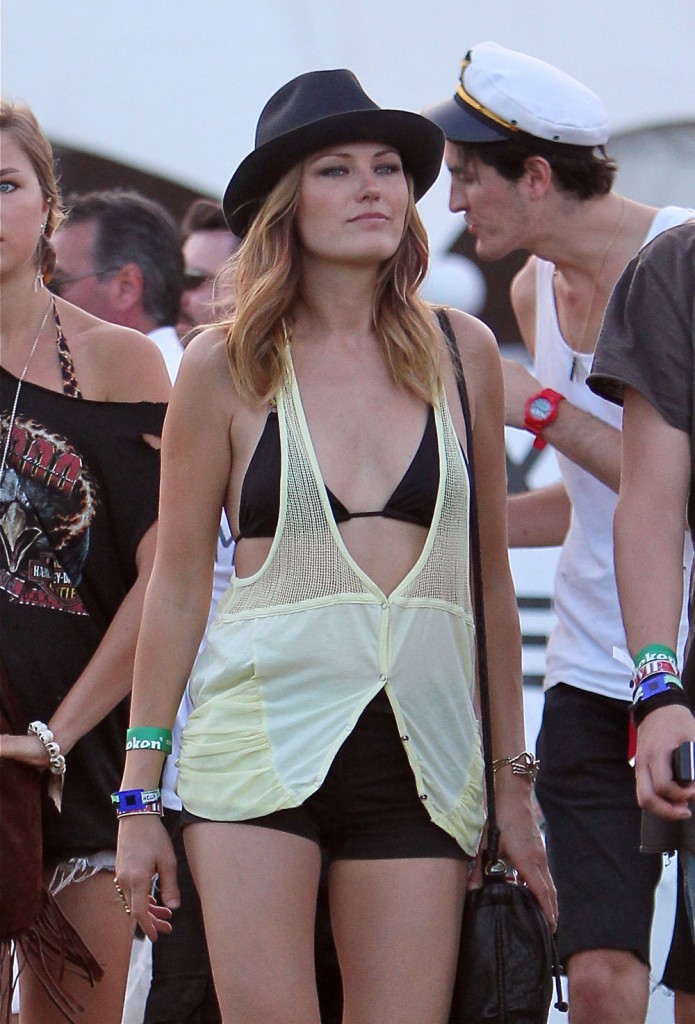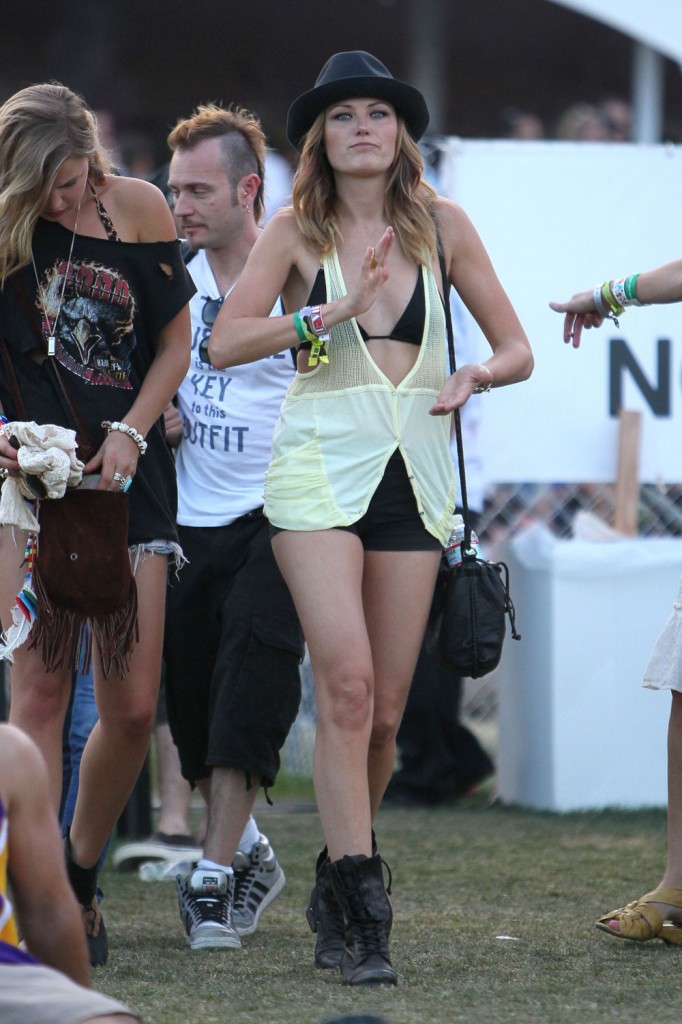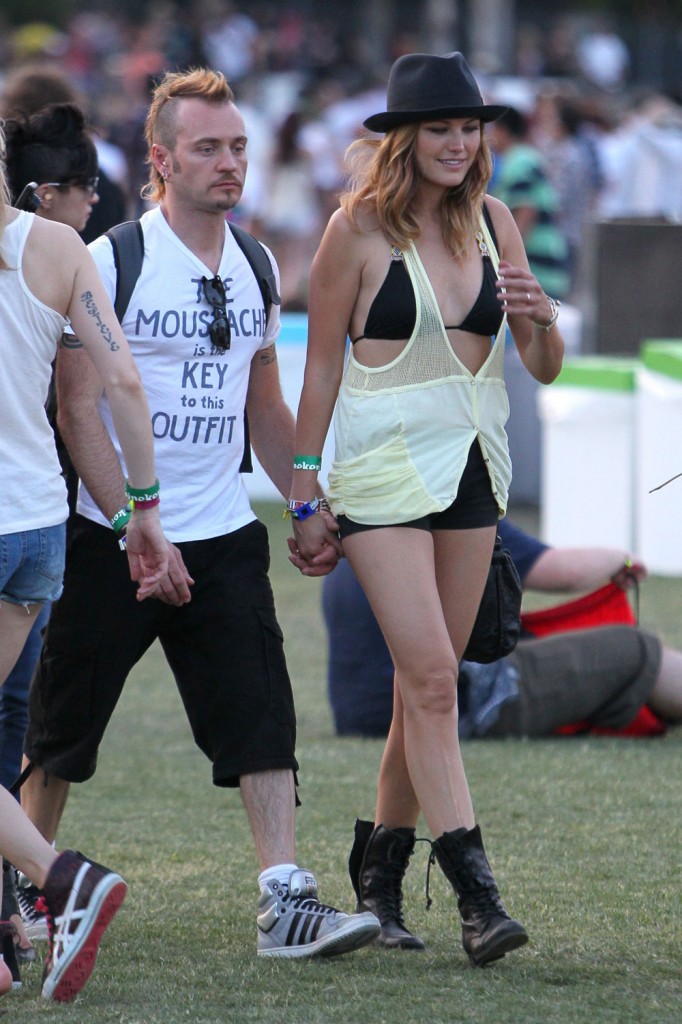 Kelly Osbourne looks surprisingly well put together and covered up until you scroll down and see her bowling shoes.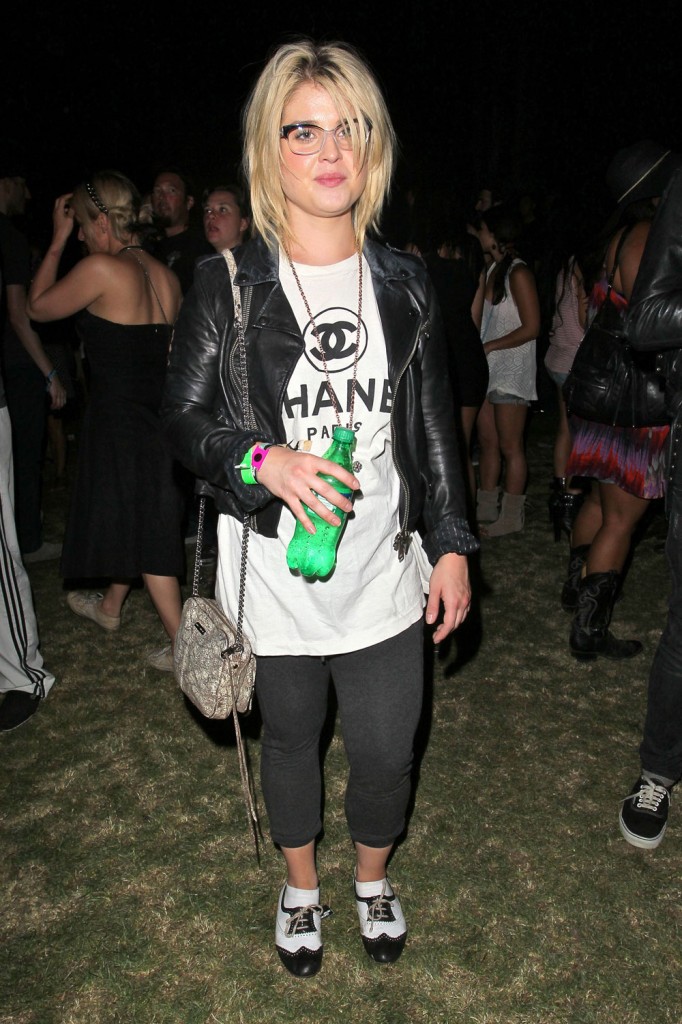 Paris Hilton still looks pregnant. Compared to everyone else she's dressed pretty well. On any other occasion this dress would be a fail though.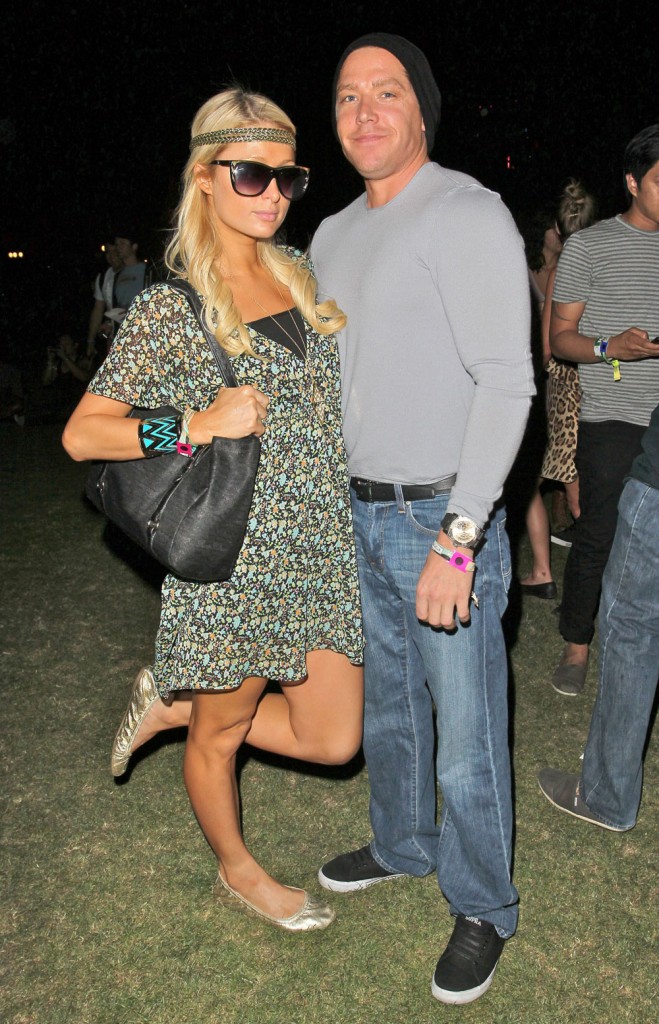 Dita Von Teese looking nautically fresh in an outfit we haven't yet seen. She wipes the floor with everyone else and she knows it. She also has the perfect accessory in that French aristocrat. Bitch even picked a drink that color coordinated with her outfit.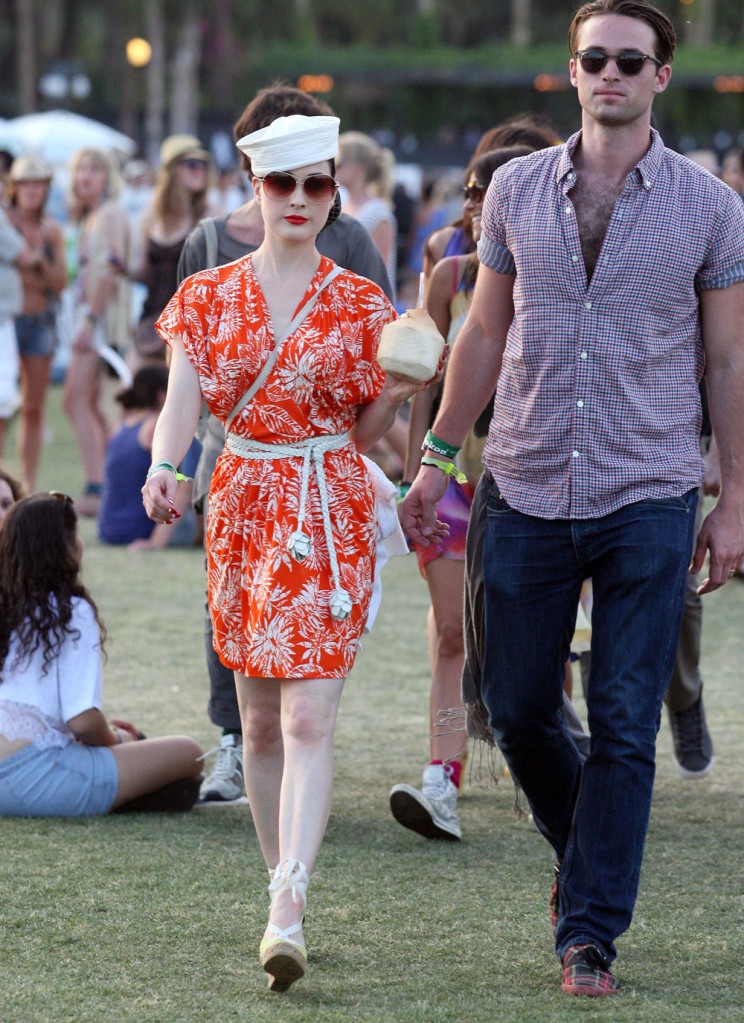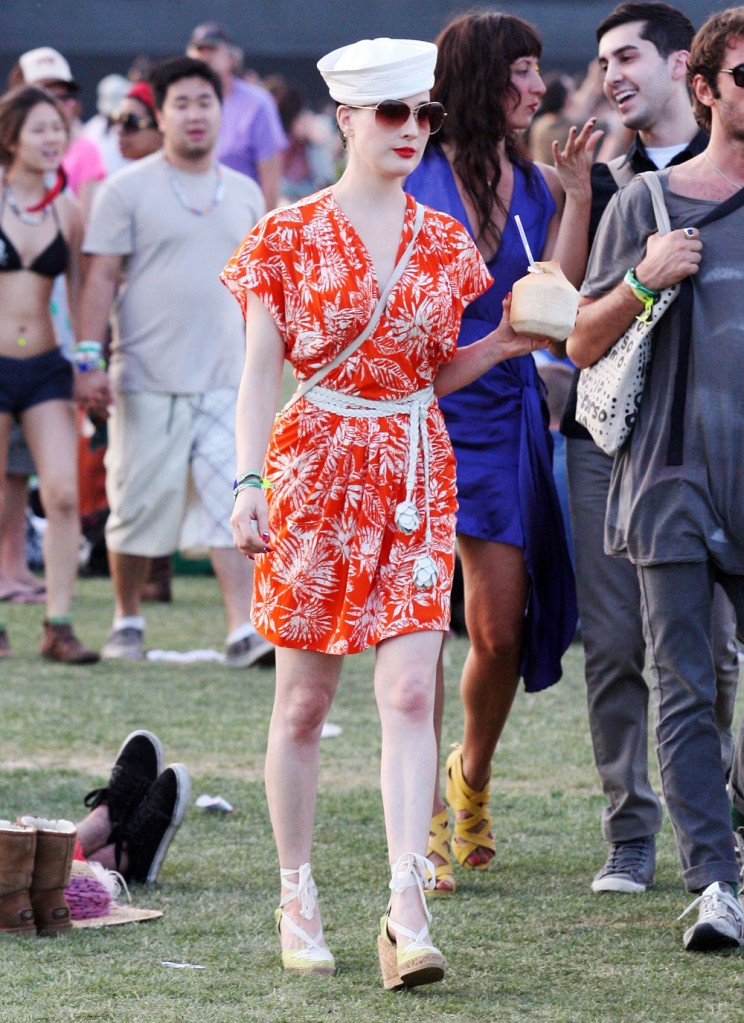 Tallulah Willis turned 17 in February and here she is in a bikini top, smoking a cigarette and showing off a tattoo on her hip. I would say that this could be a case of mistaken identity, but the Willis genes are strong with this one.