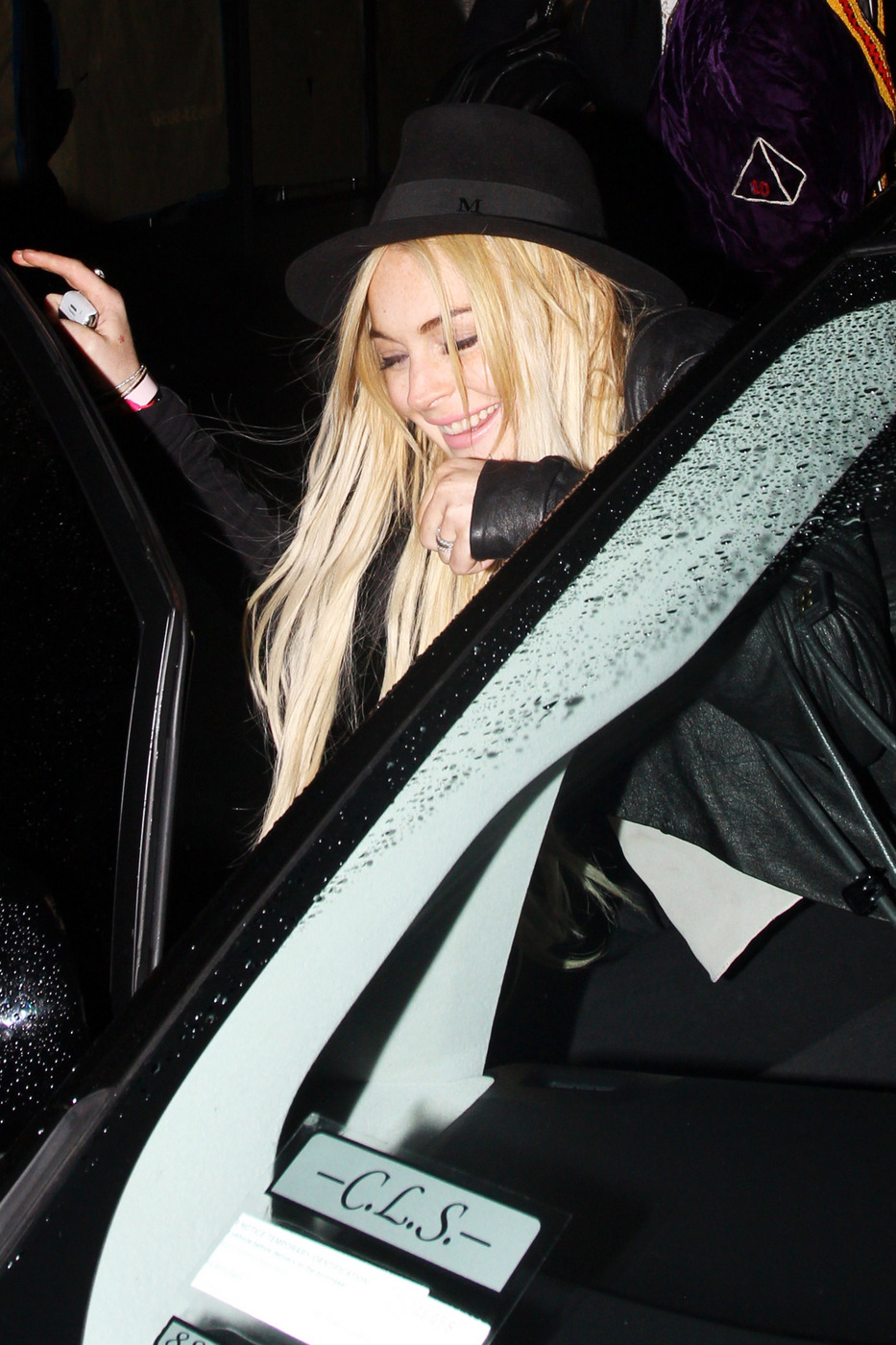 Yesterday, CB reported that Linnocent could possibly be getting away with 14 DAYS of jail for her crack thievery/probation violation, after the judge sentenced her to 120 DAYS. The idea of Linnocent under house arrest instead of jail was bad enough – but the idea that Linnocent would simply be done after two (cracked-out) weeks is terrible. Linnocent thought so too – thus, she went out partying last night to celebrate. She looks so… yeah. Like she's been sitting in the club bathroom, doing shooters in between lines of coke. And is she getting behind the wheel?!?! No, she's not, is she? I can't tell. Anyway, she's going to formally sentenced tomorrow, and most sources think it will play out in a scenario where Linnocent goes to jail for some kind of short period of time, then goes under house arrest for a short period of time. We'll see how it all plays out though.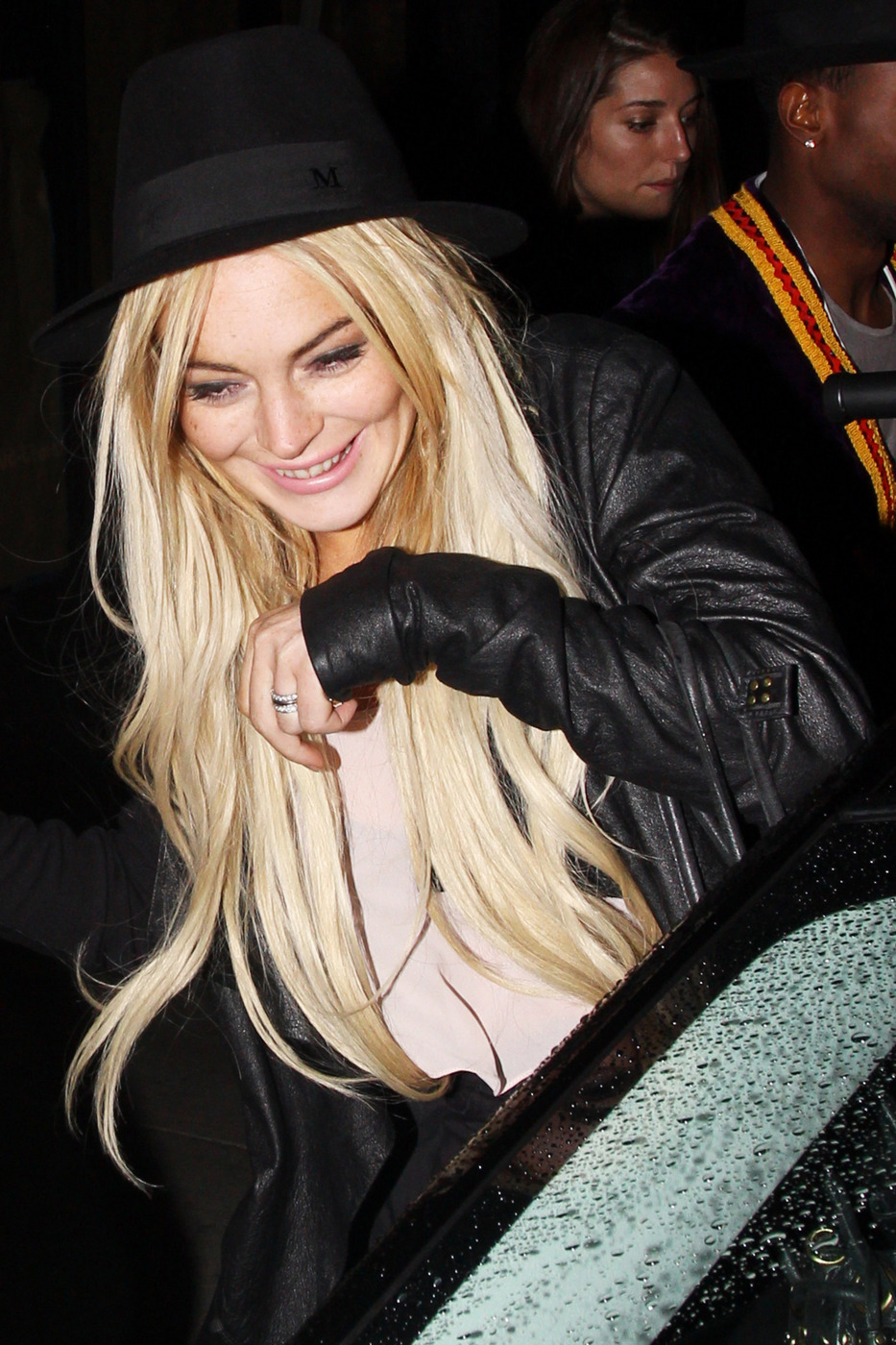 Meanwhile, on Sunday night Linnocent went out (again) for photographer Tyler Shields' show, Life is Not a Fairytale. The cracked-out shenenigans were all over the place:
Lindsay Lohan debuted some seriously sexy vampire photos at celeb photographer Tyler Shields Presents Life is Not a Fairytale event on Saturday. But instead of enjoying the party at the downtown Los Angeles gallery space, LiLo spent most of the night locked away in a private room:

"No one was expecting the paparazzi to rush the building like they did, so it wasn't surprising that Lindsay freaked," an event insider tells us. "But she wanted to be there for Tyler, so she stepped away into a private room while unwanted photogs were cleared from the building."

While Lindsay isolated herself from party guests, little sis Ali scoped out Shields' racy photos displayed on the walls.

"Lindsay resurfaced after the coast was clear and agreed to do a few pictures, but because there was such a commotion with her being there, the building security agreed to let her car come around back to let her leave in peace."
[From E! News]
Yes, I'm sure Linnocent disappeared because of all of the photographers. It's not like she wanted to find some coat closet to get all coked up, and then she could pose her glassy eyes off. Here are a couple of Linnocent's Shields photos that were shown: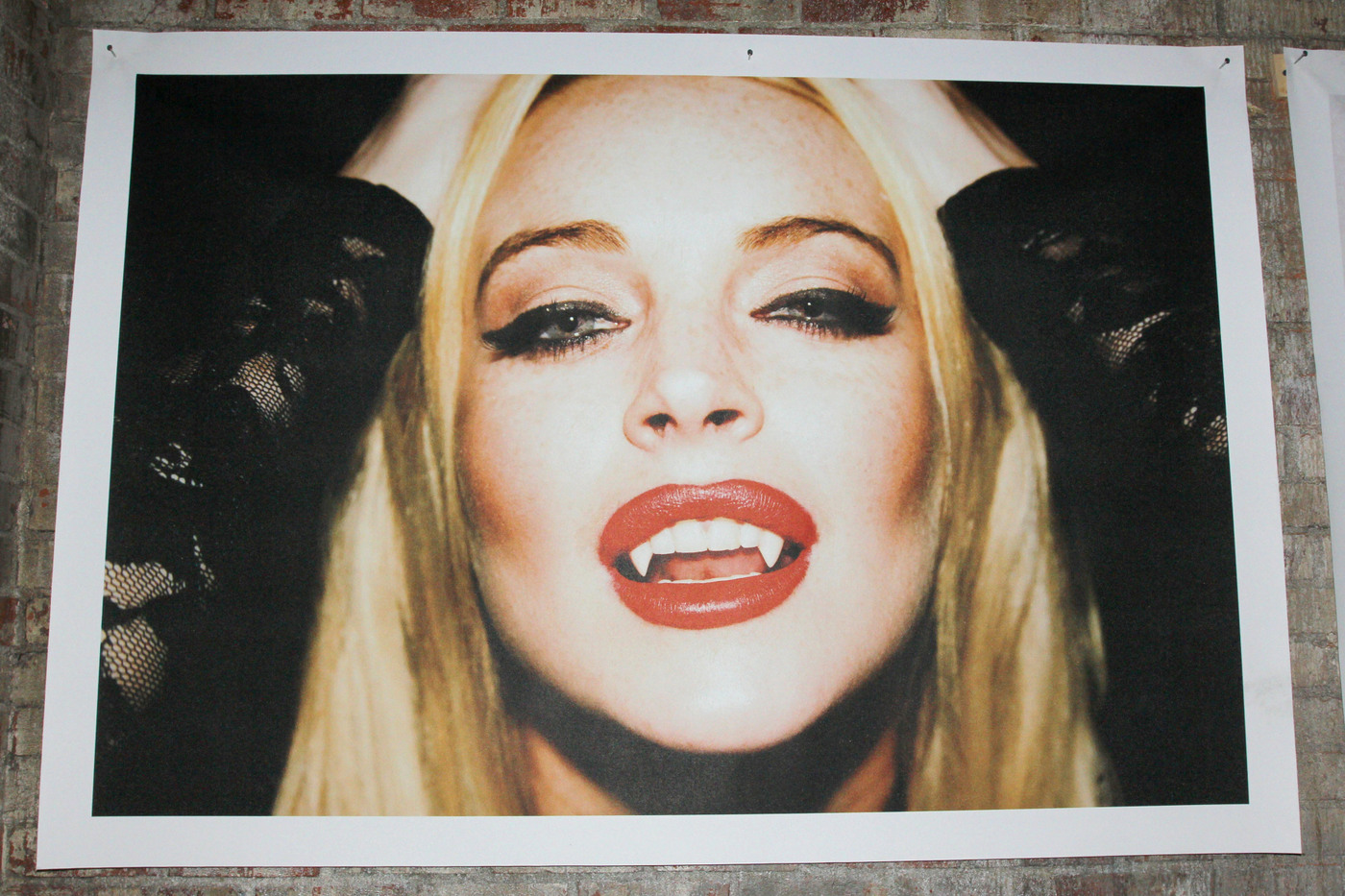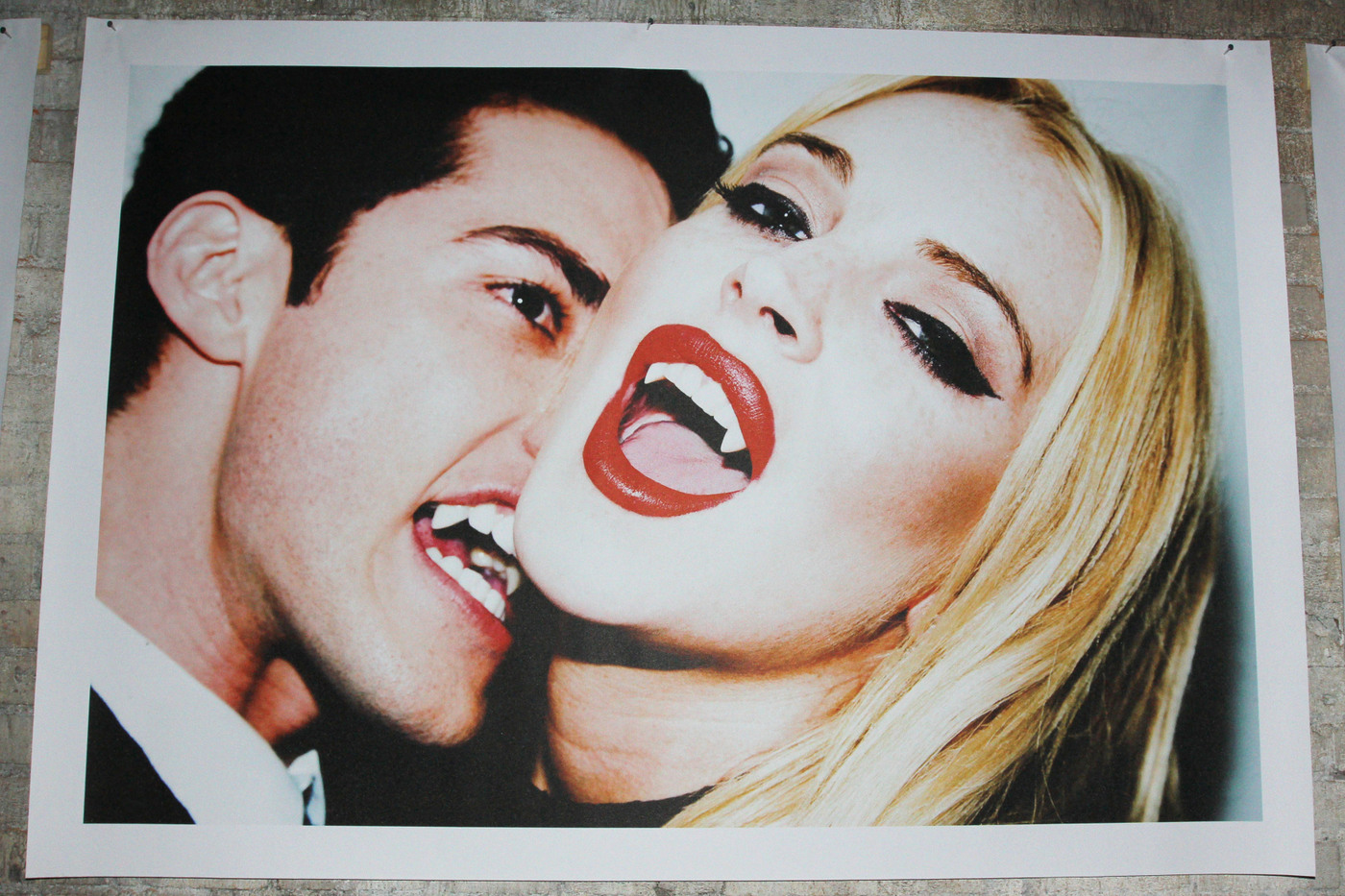 Photos courtesy of Pacific Coast News.