Is Cheryl Cole going to "happen" in America?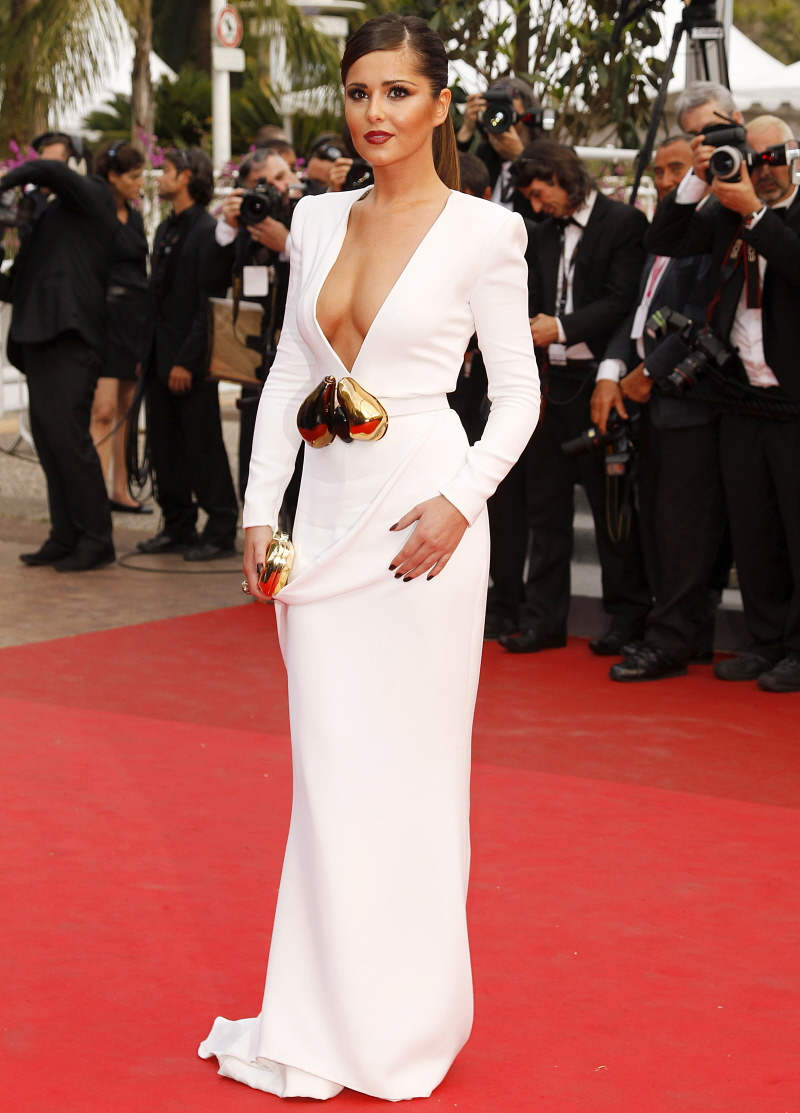 These are some photos of British celebrity Cheryl Cole at the Cannes Film Festival a few days ago. The odd, plunging dress is by Stephane Rolland. I would like to see the dress without the brass testicles (?) on the waist, and I would like to see Cheryl styled with a more natural, less caked-on makeup look, and maybe something different with her hair. Something other than a friggin' ponytail.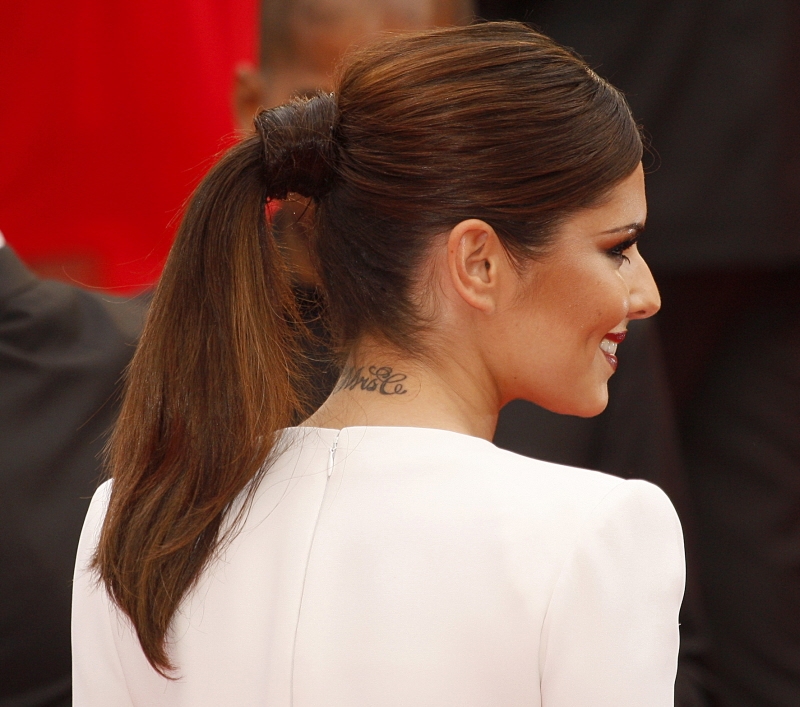 In the past, I've covered some random Cheryl Cole stories (like her split from her husband Ashley, and one of her magazine interviews), but I still don't really feel like I know her. I get that she's sort of the aspirational "chav" girl for British women, and I do think Cheryl is a pretty girl (once you get past the prostitute-ish makeup). But is she going to "happen" in America?
As you probably heard, Cheryl got the gig on Simon Cowell's American version of X-Factor. Cheryl was/is a judge on the British version too, and I think she and Simon are supposed to be very, very close. Simon is actually putting his two favorite ladies together on the project: Cheryl and Paula Abdul. Oh, and L.A. Reid is in the mix too. So… I think comparatively speaking, yes, Cheryl is going to come across as sane, nice and lovely compared to Paula's raging lunacy and Reid and Simon's curt, bitchy demeanors.
But will America embrace her? Eh. I hate to say it, but I kind of think they might. Being "the nice girl" on a show filled with bitches who are either A)insane or B)hyper-critical.
Oh, regarding her rack… it's real, right? I suspect they're real, but something about them seems kind of fakey. Like, the way they're attached to her chest…? I can't explain it. The spacing? Eh. And before you start yelling at me, just stop. She wore this dress on purpose. Because if we're talking about her rack, we're talking about HER. And she needs to be introduced to the American public. She thinks the best way to force the introduction is via her boobs. So go ahead and talk about them. That's what she wants.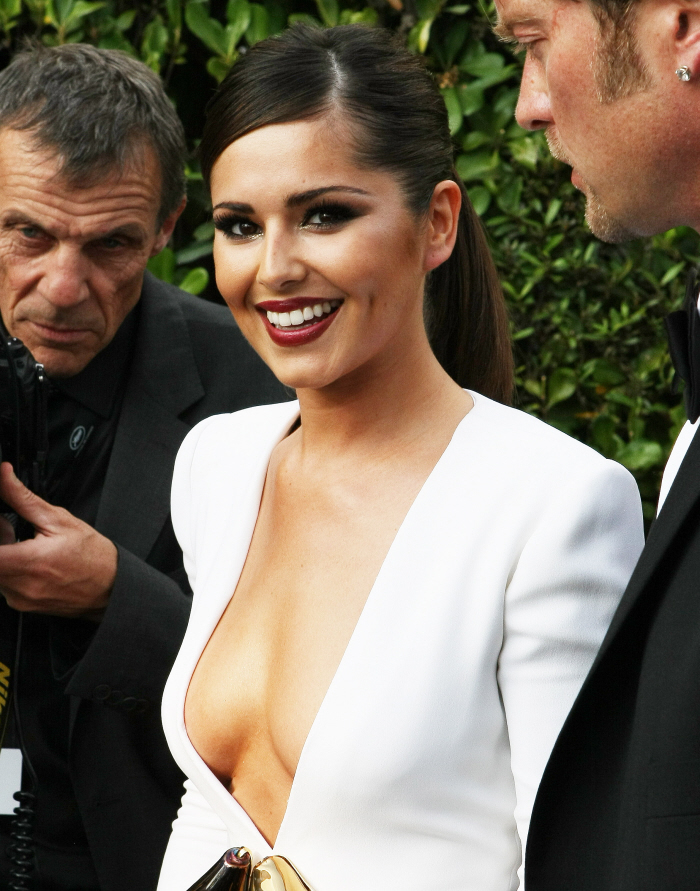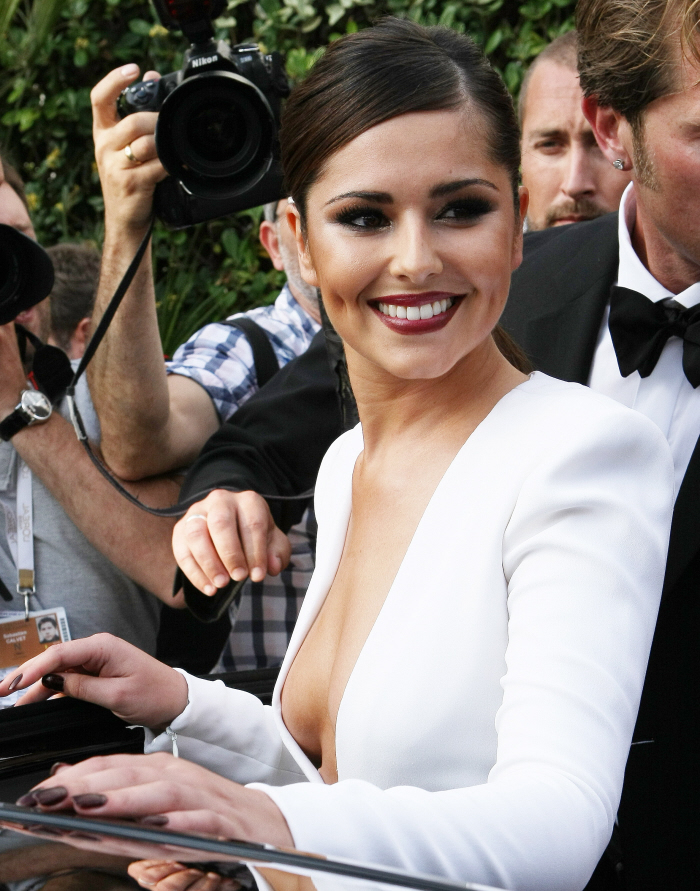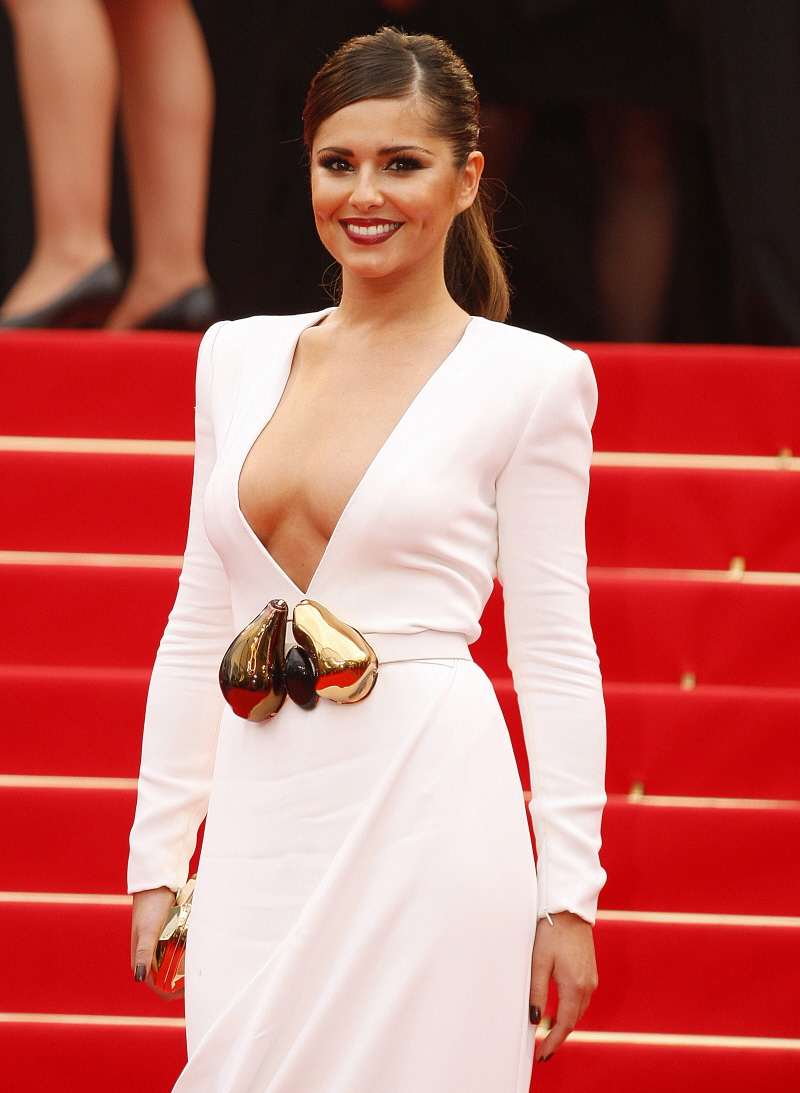 Photos courtesy of Fame & WENN.

Written by Kaiser

Posted in Cheryl Cole

- The Blemish interviews Carmen Electra [The Blemish]
- Rumer Willis joins Pretty Little Liars [Lainey Gossip]
- Morgan Freeman falls asleep during interview [D-Listed]
- Fug or fab: Isla Fisher [Go Fug Yourself]
- Tamra Barney confirms spinoff [Reality Tea]
- Movie franchises that rebounded [Pajiba]
- Why Dylan McKay is the perfect boyfriend [Buzzfeed]
- Saoirse Ronan could have been a Lohan [Evil Beet]
- GIFs from Cannes [Popsugar]
- Cat massages a dog [CDAN]
- Heather Graham is so pretty [Celebslam]
- What is Lucy Hale wearing? [Moe Jackson]
65 Responses to "Is Cheryl Cole going to "happen" in America?"