One of Arnold's mistress hires lawyer Gloria Allred – says there are over a dozen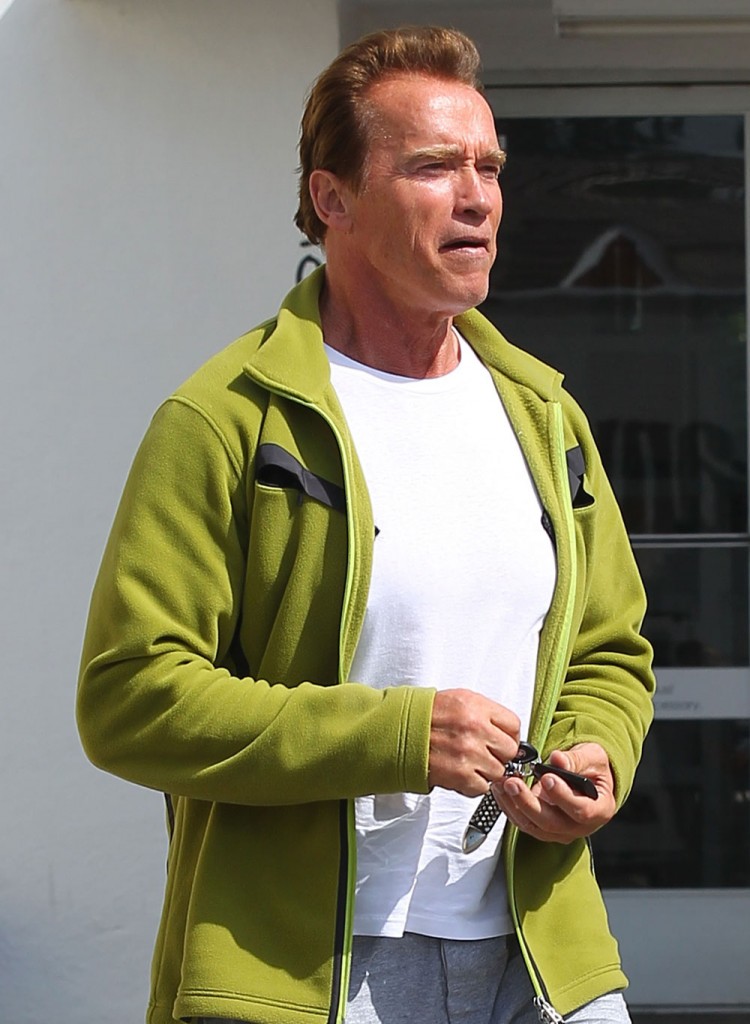 In our last story on Arnold Schwarzenegger's housekeeper/mistress/secret baby momma, three of you mentioned that she would probably lawyer up and hire Gloria Allred. (After a lot of wooing on Allred's part of course.) Well Allred has scored another one of Arnold's "alleged" mistresses as a client, and that woman claims that she knows of at least thirteen of Arnold's mistresses. This is a Tiger Woods level scandal, and it involves the man who controlled the eighth largest economy in the world for the last eight years.
According to Radar, a actress named Gigi Goyette has hired Allred, and has stated that she first had sex with Arnold back in 1975 when she was 16 and he was 28. That makes it statutory rape, although the statute of limitations has long since passed. They met up again in 1989 when he was married to Maria. Goyettes details one of their romps in which she once had sex with Arnold "in her hotel room while Maria was in another room on the same floor."
We've also heard about a flight attendant who allegedly had an affair with Arnold. She's denied that her son is Arnold's and claims that a DNA test proves that he's not.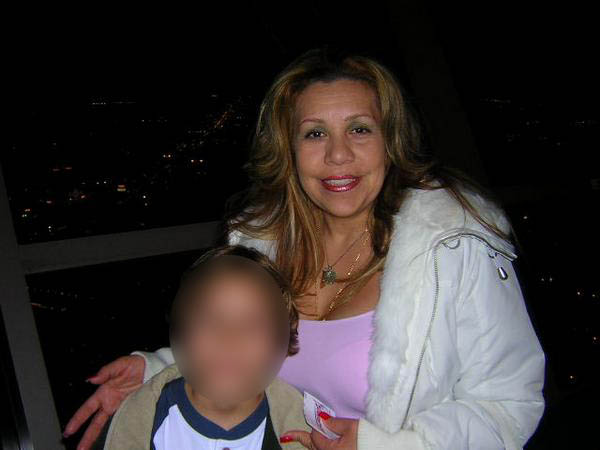 Meanwhile the housekeeper mistress story rages on. There are plenty of photos and details coming out about Arnold's relationship with the woman who had his son and worked for his family for 20 years. TMZ has a photo of Arnold dancing with the other woman, Mildred Patty Baena, in 1994, three years before she had his baby. Arnold also paid for the Baena's niece's Quinceanera, or coming of age party, in 2001. Apparently the mistress' sister, the mother of the girl who had the party, also worked for Arnold. I wonder if he was boning the sister too.
TMZ claims that Baena was single white femaling her rival, Maria Shriver, and that she would "dress in her clothing," "wear her jewelry around town" and bang her husband in her own bed during the day while Shriver was at work.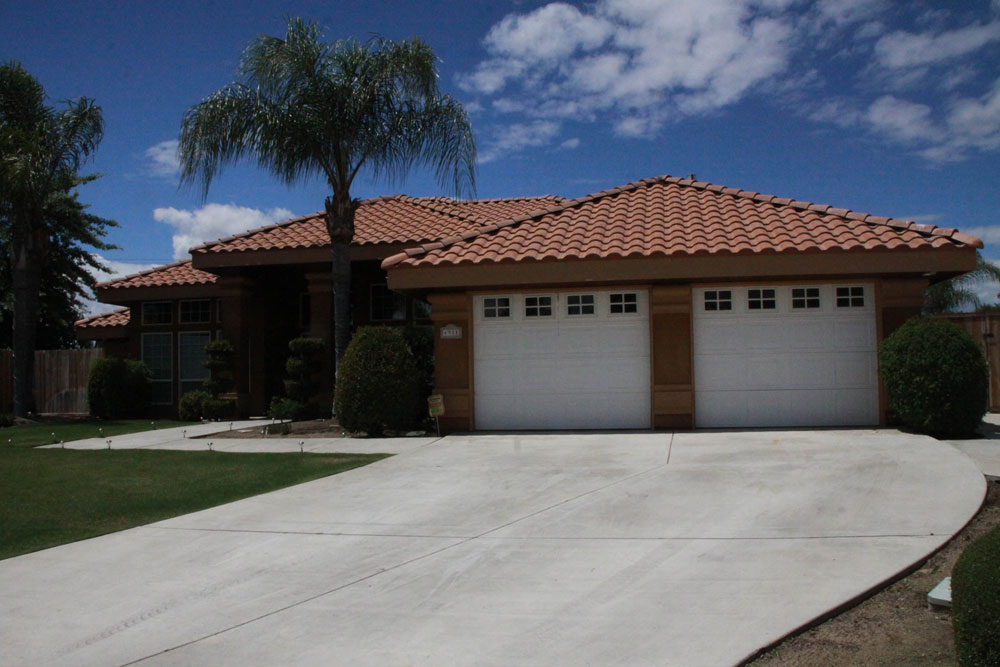 There are some reports that Arnold bought his mistress her four bedroom home in Bakersfield, CA last year for over $268,000. Other reports have her taking out a loan of $216,000, meaning she put $52,000 down. She may have had help with the down payment, but it's not like the home was purchased for her outright.
We heard yesterday that Baena threatened to go public when Arnold fired her, although TMZ says that she's always been loyal to Arnold (probably for a good reason, cha ching) and that an investigation by the LA Times prompted Arnold to come clean.
Meanwhile there's more evidence that Baena's 14 year-old son is Arnold's. She listed her husband as the father on the boy's birth certificate, but checked off the box for "no minor children" when she got a divorce.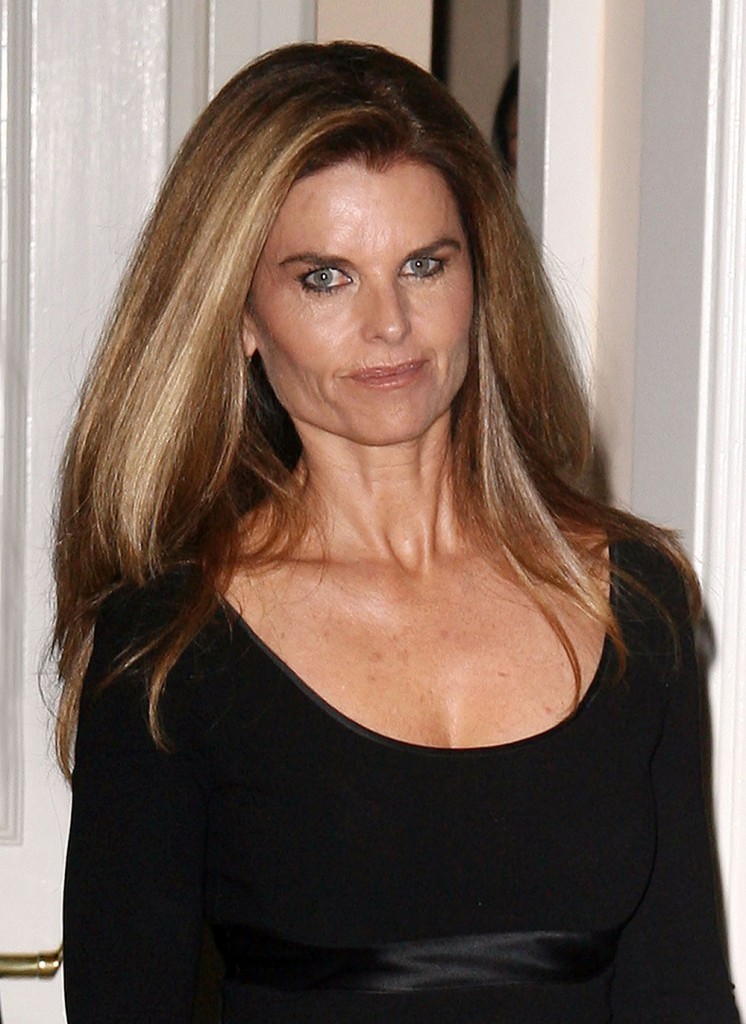 Oh and Maria Shriver has lawyered up too. She just hired high-powered divorce lawyer Laura Wasser, also known for representing Britney Spears. Good for her.
This is about to get a lot more interesting, and Allred will dig up even more mistresses. Just wait.
Bonus link: Gawker compiled this encyclopedia of every other awful thing Arnold Schwarzenegger has done, but it's of course in no way complete despite how extensive it is.
Arnold is shown on 5/11/11, before the scandal broke. Maria is shown on 10/21/10. Credit: Fame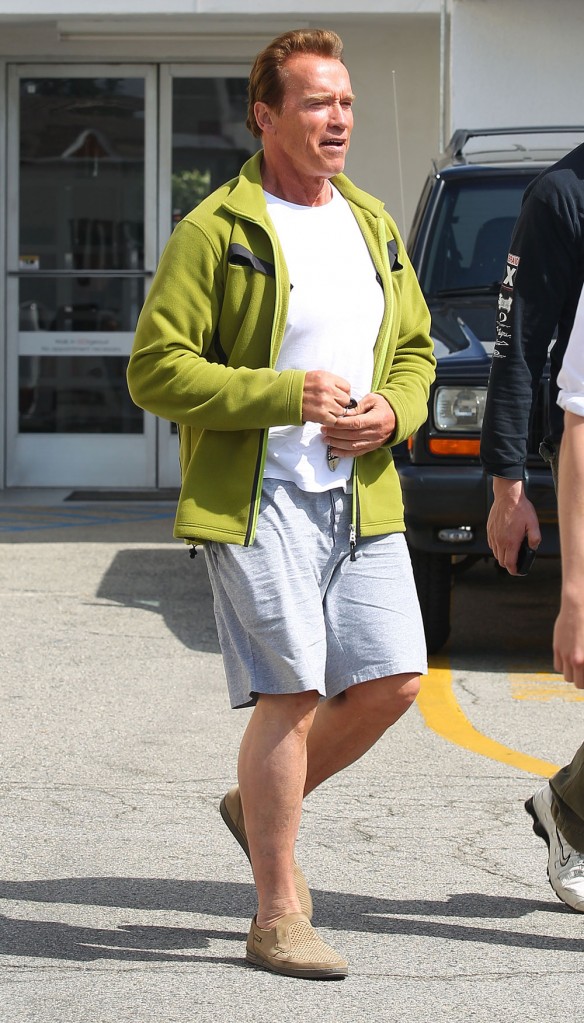 Written by Celebitchy

Posted in Arnold Schwarzenegger, Infidelity, Maria Shriver, Mildred Baena, Paternity, Photos

- Who butchered the National Anthem? [D-Listed]
- Rob Lowe never ages [Lainey Gossip]
- What is Vanessa Hudgens wearing? [Go Fug Yourself]
- Summer guide to reality TV [Reality Tea]
- Game of Thrones recap [Pajiba]
- Tan Mom's music video [Buzzfeed]
- Amanda Knox is broke [Starcasm]
- Backstage at the Billboard Awards [Popsugar]
- Miley is still stuck in the 90s [Popoholic]
- Blind Items revealed: Adam Levine [CDAN]
- Hugh Hefner bought Crystal Harris a house [Celebslam]
- What happened to Aimee Teegarden? [The Blemish]
90 Responses to "One of Arnold's mistress hires lawyer Gloria Allred – says there are over a dozen"