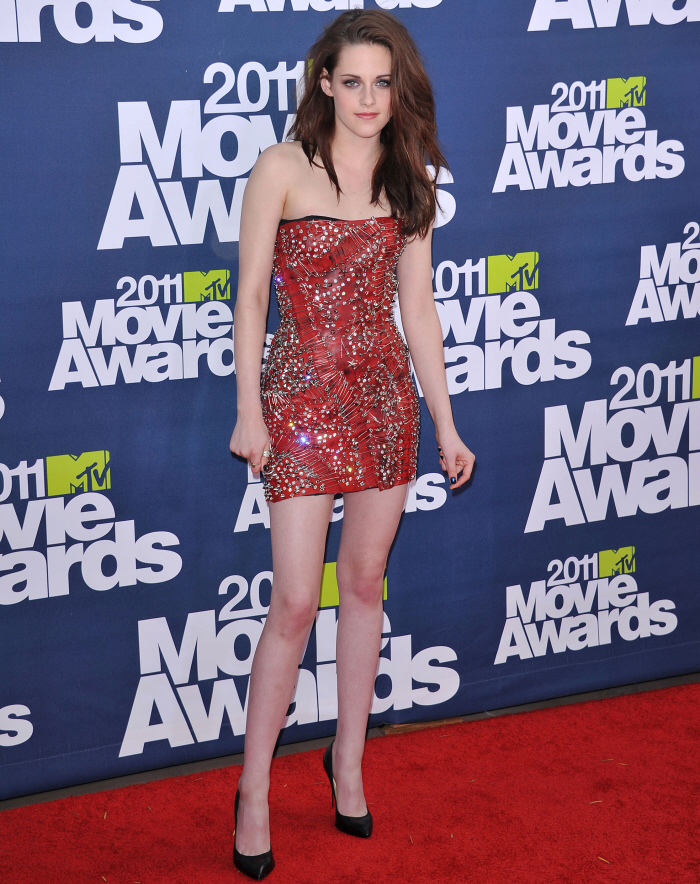 Kristen Stewart's face is going to drive me to drink. Within the first hour, I saw too, too much of her little troll-face, rolling her eyes, slumped over in her chair, forcing the awkwardness. But I'll give her some credit – while she's not good at sitting through an awards show without rolling her eyes and acting like an immature 11-year-old, she's getting much better at the red carpet stuff. In photos from the red carpet, Kristen actually smiles in some frames, she stands up straight (sort of), and she puts in a little effort at acting like she's happy to be there. As for the fashion – this dress is "the safety pin Balmain dress". Very short! K-Stew loves her mini-skirts, and she loves her metallics and metal embellishments, and it's nice to her in red. It's a cute dress, totally appropriate for the occasion, but skirts this short always give me anxiety. I worry about these young starlets and whether their biscuits will get cold.
Since I don't want to devote another post to it, let's just power through all of the Twihard stuff now, okay? As I put up last night, there's a new trailer for Breaking Dawn, and it involves thrusting and wood splinters (and bad acting). In addition to introducing the new clip, the Twilight people took home five awards: Best Kiss, Best Fight, Best Movie, and Best Male and Female Performances for K-Stew and Sparkles. I saw Sparkles accept three awards – best performance, where he got up there solo, seemed rather charming and low-key, and then Best Fight, where he was up there with Bryce Dallas Howard and he made a crack about her being pregnant now. Cutaway to K-Stew who gasped, hunched over and rolled her eyes. Hand to God.
But my favorite moment was when K-Stew and Sparkles won Best Kiss and instead of doing their patented BS "we won't kiss on demand" stuff that they've done for the past two years, Sparkles ran out into the audience to make out with Taylor Lautner. Now… I think Lainey has it right about Lautner. He's a mini-Tom Cruise, in every way. Lautner's forced wholesomeness is its own kind of kinky, and one of the funniest stories Sparkles ever told was about having to grab a shirtless Lautner in a scene, and Lautner's nipples getting hard. So, was Sparkles just having a bit of fun with Lautner's homoerotic crush? Is it cruel? Or is it just kind of sweet and funny? Sparkles won me over when he kissed Taylor's forehead and his hand. Sweet boys.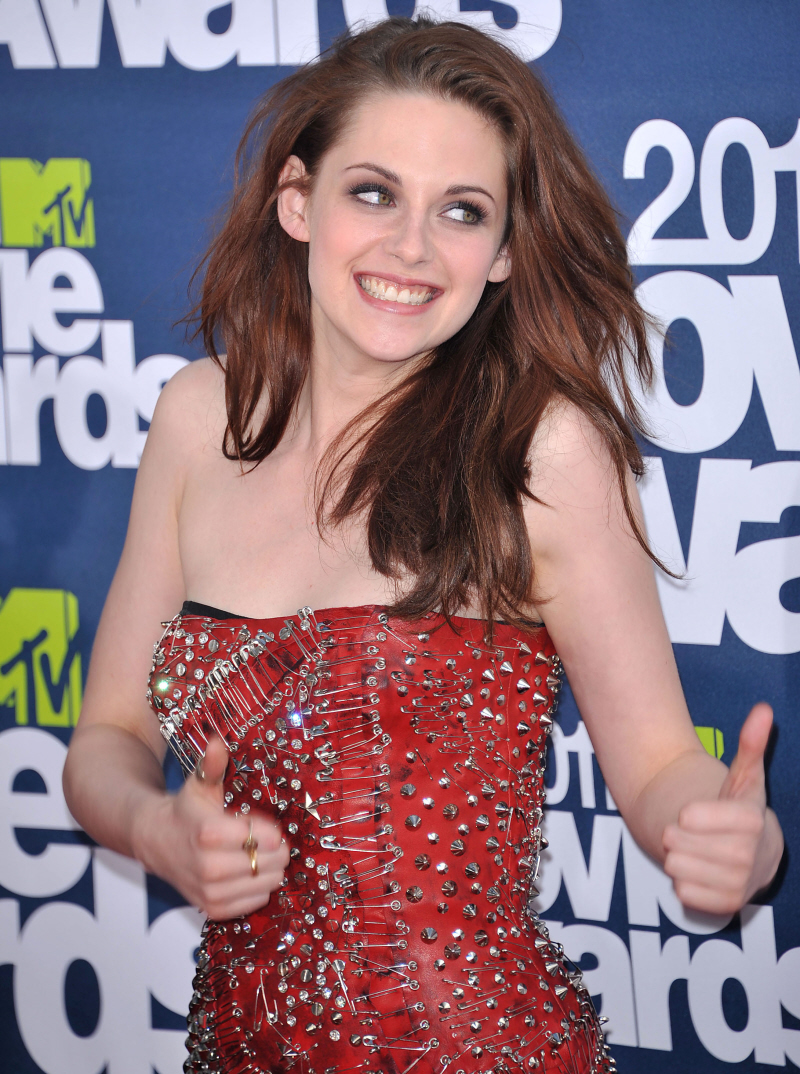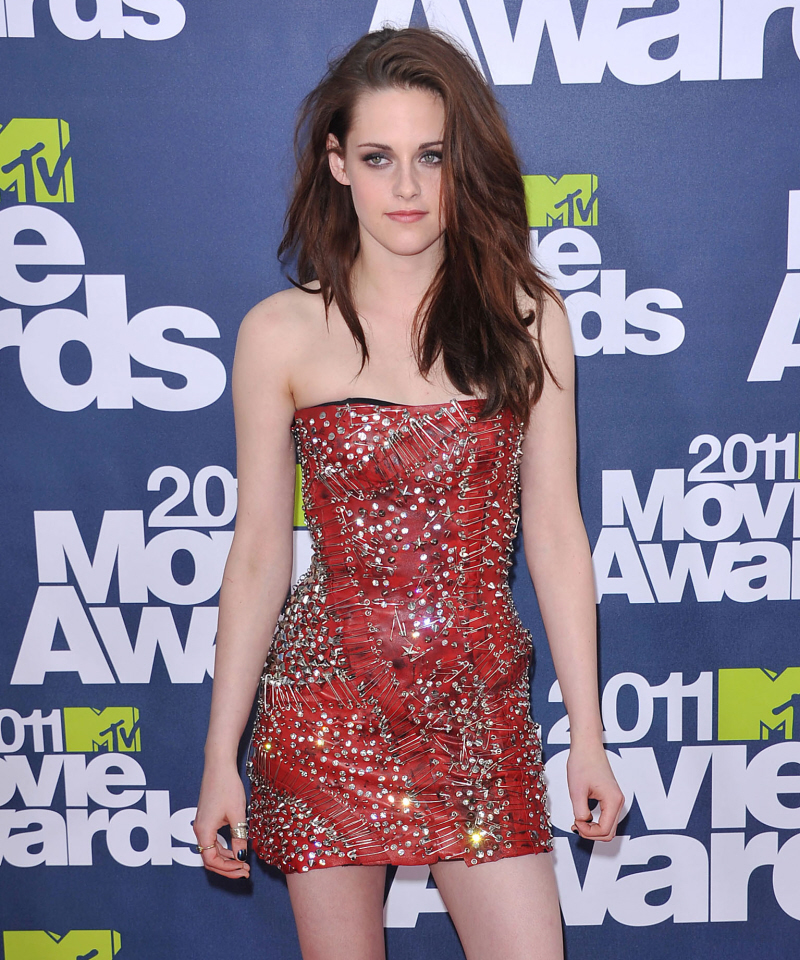 Photos courtesy of WENN.