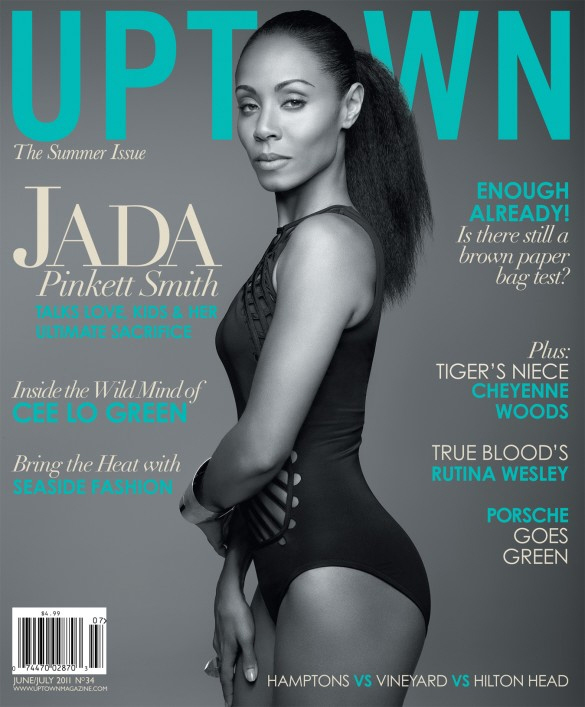 Jada Pinkett Smith covers the July issue of Uptown Magazine, likely to promote that dumb TNT show that I believe just premiered its new season (HawthoRNe, meh). Surprisingly, Jada doesn't talk about her sex life, like she almost always does. She doesn't talk about what I'm guessing are her cheek implants, either. Those are implants, right? Like, she got one size down from Madonna's chicken cutlet implants. So, what does Jada talk about? Her kids. Her music career. Seriously, I forgot she had a music career…?
On her 14-year-marriage to Will Smith: 'People think that Will and I don't spend a lot of time together. Too much time, actually, if you ask me… It's always nice to have a little time apart. Sometimes you need that.'

Different priorities as a parent: 'There was a time when all I had to worry about was myself. I'd get offers to do things – to go to Bolivia for three months or go to Prague – and now it's like, I can't. It's not about me anymore, it's about me being there for my kids. And there's no one else I would leave that job to.'

Willow & Jaden are a lot like their parents: 'Believe it or not, they're both like me and Will… Willow's a lot like me – just in the chances she'll take. And then, Jaden has the drive of his father. Jaden and I are what I call introverted extroverts. Willow and Will are more pow! Jaden and I, well, we don't give that to just anybody.'

Don't worry about her kids: 'There are so many other kids you can worry about. My kids? They're going to be all right. I get why people would criticize. But people need to know that Will and I would never put our children in a situation that would bring them detriment. If I survived everything that I survived in Baltimore and Will survived everything he survived in Philly, these kids surely can survive the Hollywood game.'

On ending her music career: "I miss [my music career] tremendously, but it's one of those things that I wear with a badge of honor because it expresses what I prioritize, and that's my family. When Jaden did The Pursuit of Happyness, I was supposed to go on tour with Guns N' Roses in Europe. It was probably the most heartbreaking experience. But what I realized is that sometimes God will place things in your life that will make you recognize what your priorities are. I adore my son; he's my soul seed. There was no way that I was going to allow him to do [a movie] and not have his mother."
Okay, I'm not a huge fan of Jada in general, but I think she came across really well in this interview. If I was a parent, I don't think I would put my kids out there like Will and Jada have, but ultimately, I do think Jada and Will have every right to raise their kids how they see fit, and I believe they are taking some precautions to shield their kids from the harsher parts of the industry. We'll see if Jaden and Willow turn into grounded, well-adjusted adults years from now, but I don't see the point in bashing the family at this point.
By the way, what always surprises me about the criticisms of the Smith kids is that so much it comes from the African-American community. Months ago, there was a huge thing when writer Terry McMillan accused Will and Jada of "exploiting" and "pimping" their kids. At the time, Jada reacted with surprising grace, saying in an interview:
"This isn't about fame or money. They were still going to have their trials because of who their parents are. As much as I wish I could figure out a way I could protect my children, they have their destiny. I'm not going to put brakes on that out of fear. Our children are allowed to stay in the paradigm of being a child. They don't have to take care of their families: become the complete emotional, physical and financial focus that happens to many child stars. Our family structure is a little different and it's quite hard to comprehend because it's so outside what usually happens in a family, but the paradigm is the same. You have Mother. You have Father. Father is protective. Mother is the teacher. Most of the time with child stars, the child has all the responsibilities and the mother and father don't understand what's actually happening to them, so the child can trust no one… But with us the paradigm stays the same because the child can still be the child with an extraordinary gift. It is something to manage. I will not overlook that. I have a 10 year old who can stand up in front of an audience of 17,000 and rock the house. I have to keep her grounded."
[Jada's comments via Starpulse]
I think she made a good point – they're not traditional stage parents of child performers. This is not the Jackson family, for the love of God. They have the means and connections to let their kids have early careers, and maybe it's all a learning experience.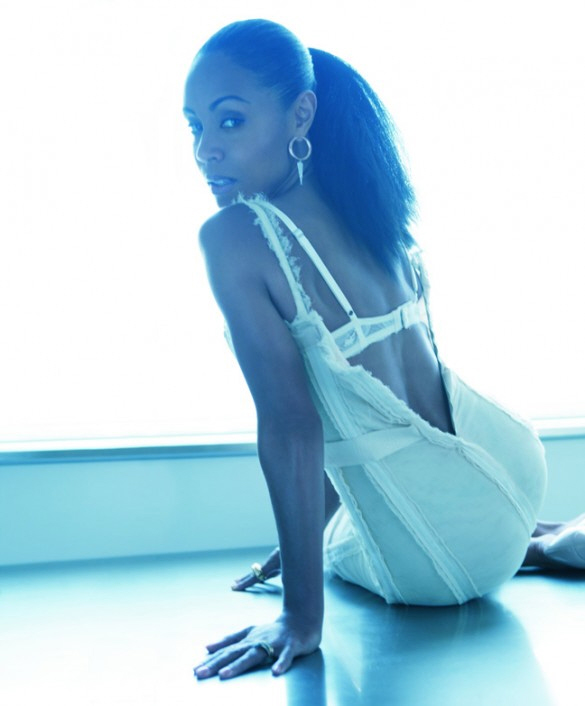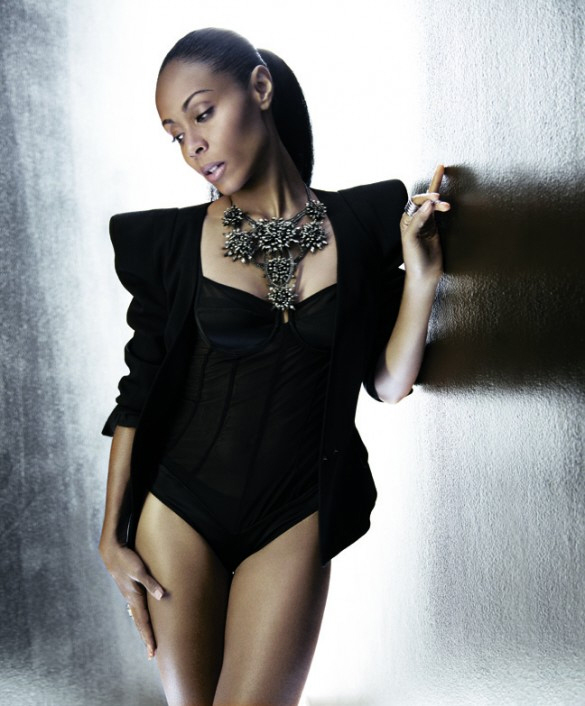 Uptown Magazine photos courtesy of Bossip.