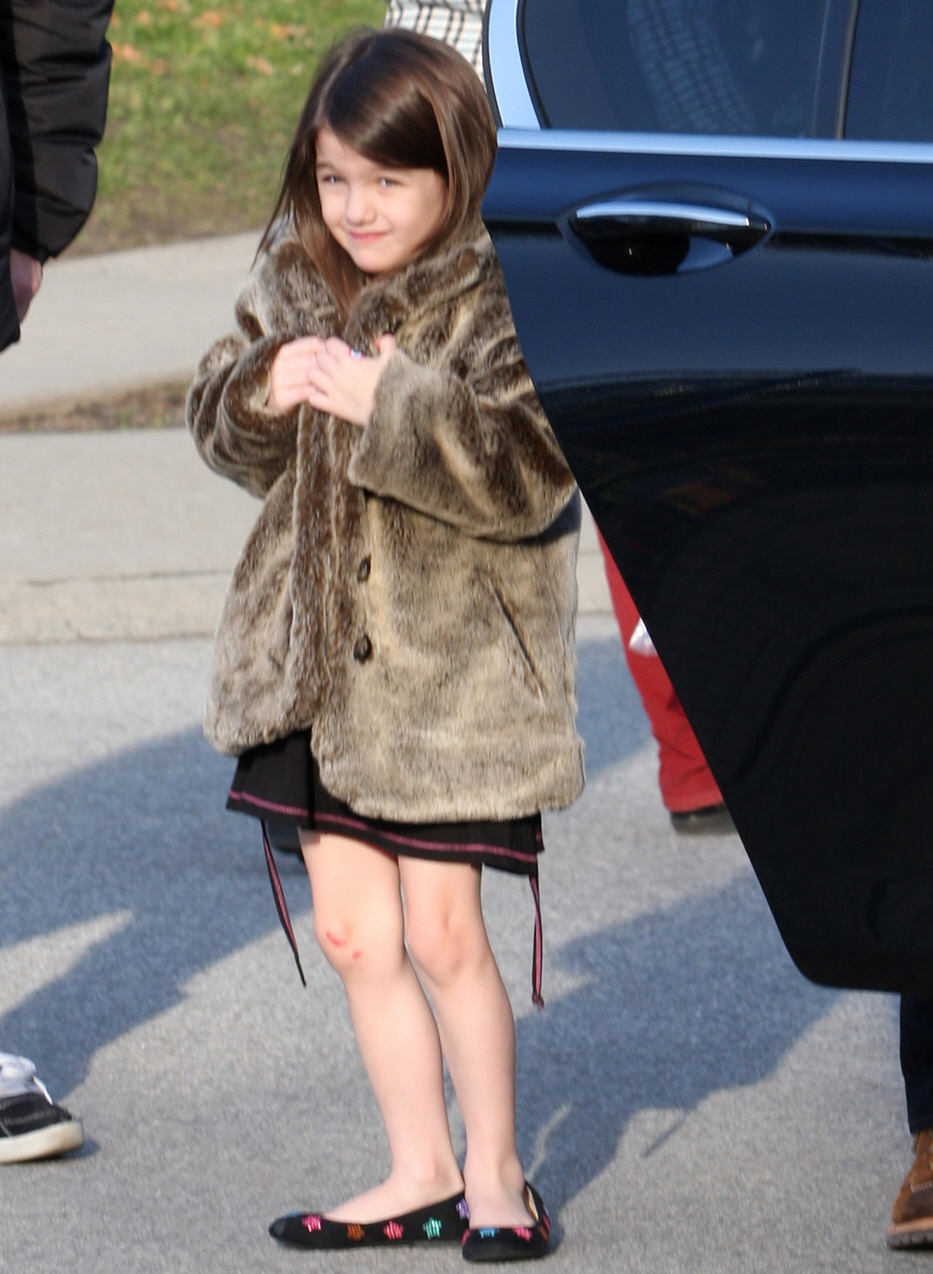 This story is almost certainly BS, but I kind of love it anyway. According to this week's In Touch Weekly, Tom Cruise and Katie Holmes gave Suri Cruise the gift that keeps on giving: a $100,000 treehouse. According to sources, the "treehouse" isn't exactly up a tree, but is more like Suri's little garden cottage on stilts, I think. There is no rope ladder – there is a spiral staircase. There are no garage-sale finds and EZ-Bake Ovens. There is running water, electricity and shag carpeting. Which sounds more like Suri's $100,000 "pied-à-terre" rather than a "treehouse" (how gauche).
Apparently, this treehouse also comes with security cameras and "a slew of nannies" who cater to the 5-year-old's needs. It's starting to sound less and less like a treehouse, right? Well, the idea of this has enchanted me nonetheless. When I was a kid, I never had a treehouse and I always wanted one. I would have settled for a shed in which I could make into my own kid playhouse, decorating it how I wanted. Did anyone else have a childhood interest in designing and decorating small spaces? I used to draw layouts for how I would arrange my treehouse/shed too. Seriously. Like, I would make blueprints. Ah, to be young again!
Anyway, Gossip Cop got a denial from Tom's rep. I wonder why they even bothered denying it, though. I prefer the idea of the Cruises blowing hundreds of thousands of dollars on treehouses, rather than custom-made Louboutins.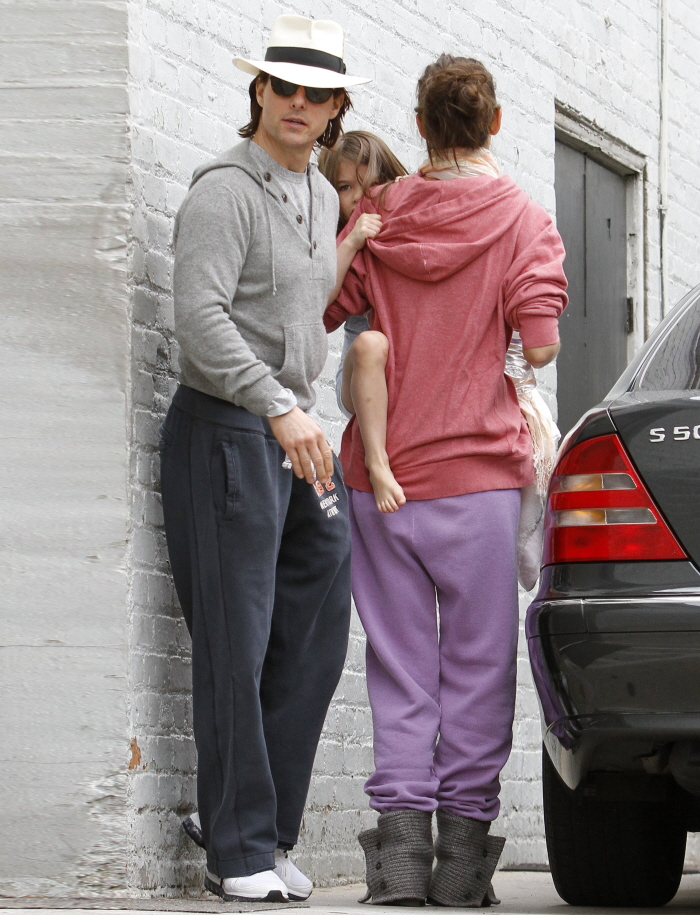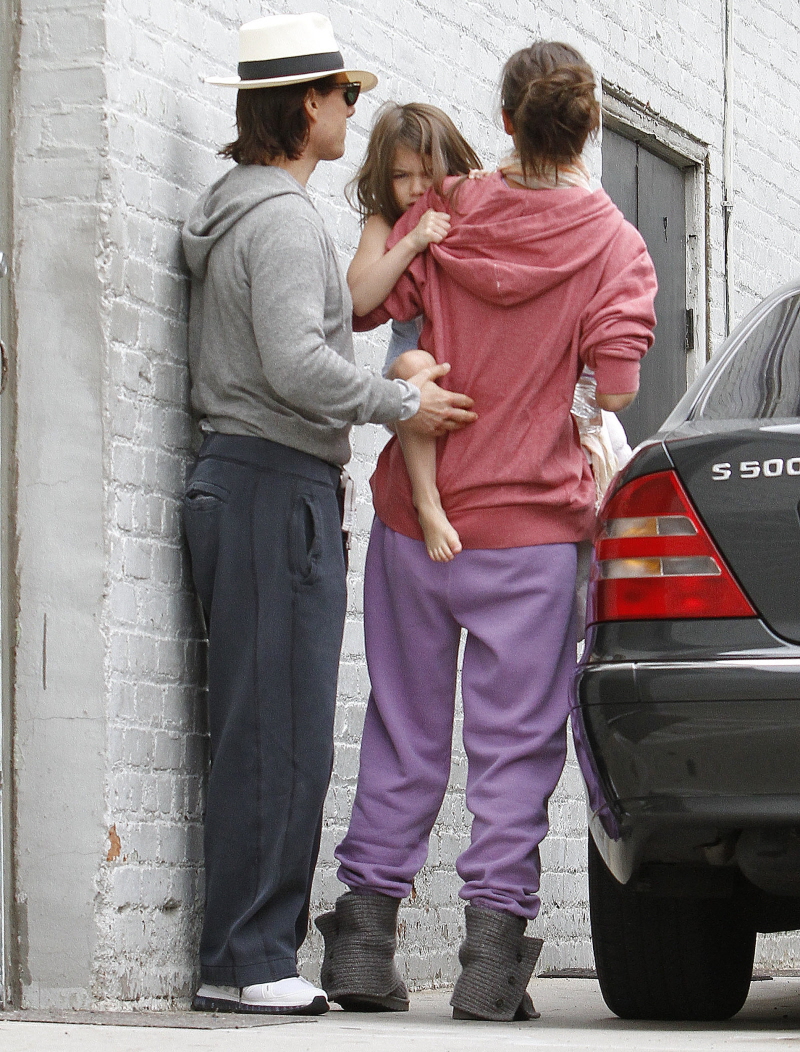 Photos courtesy of Fame & PCN.