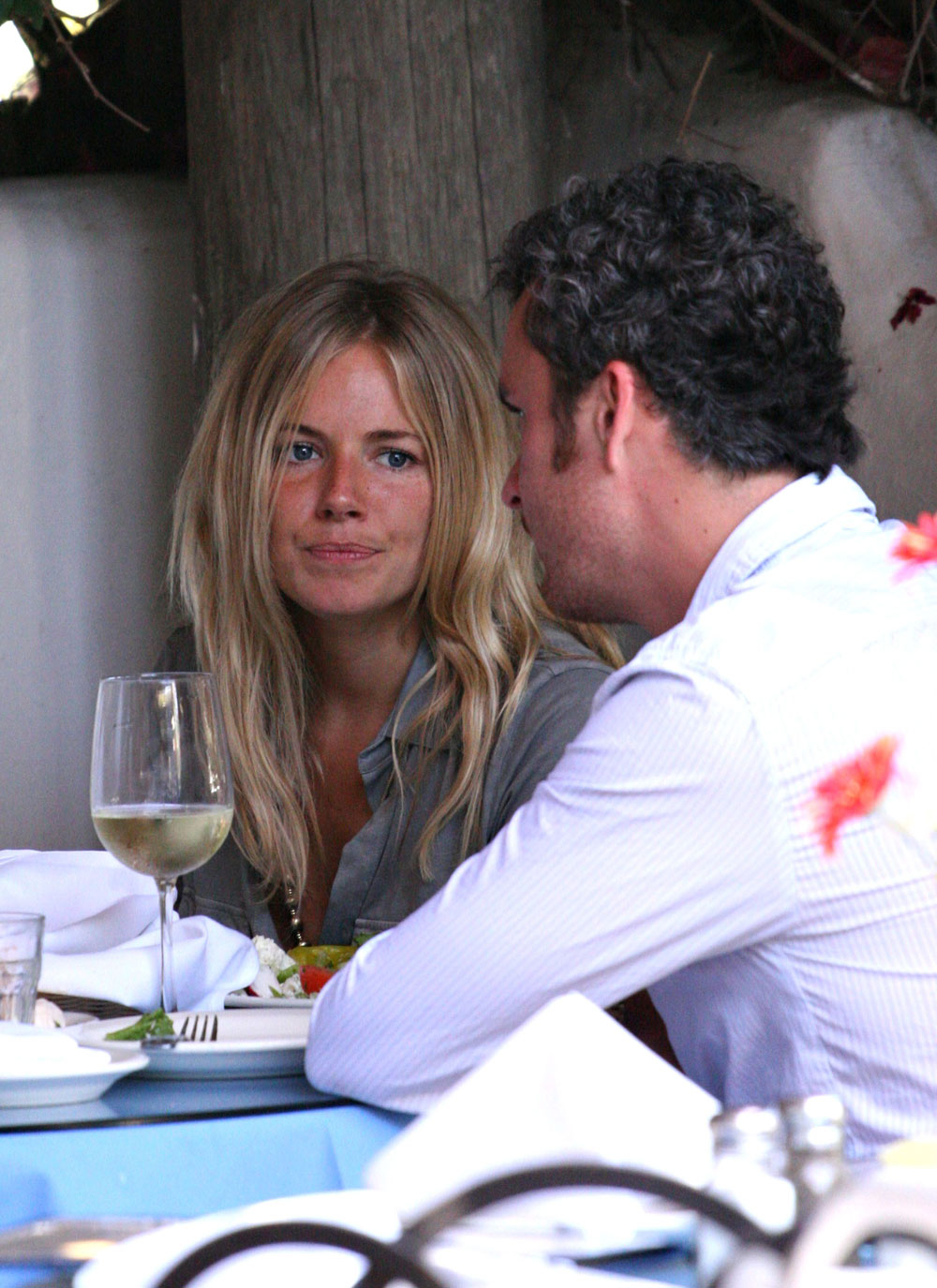 Balthazar Getty made the mistake of giving his new love Sienna Miller a rather unromantic gift. In his boyish heart he thought it was a sweet gesture, but the $7,000 titanium bicycle built for two he purchased for Sienna wasn't exactly the sparkling token of love she was hoping for. Sienna was upset at the gift and said to have been hoping that Getty, who is still married to the wife of his four children, was going to propose marriage instead of present her with a bike:
Sienna Miller, 26, was less than thrilled when her boyfriend… Balthazar Getty, 33, proudly presented her with a specially built titanium tandem. "Balthazar spent nearly $7,000 on a custom Seven Cycles bicycle built for two and thought he could charm Sienna with it," a source close to the actress explains.

"But she was not impressed. In fact, Sienna shrieked at him for being selfish and unromantic. The bottom line is that nothing is going to satisfy her until a marriage proposal comes out of his mouth. Sienna is getting impatient!"
[From Star Magazine, print edition, October 27, 2008]
When you get a gift from a significant other that isn't what you were expecting you're supposed to smile and act like you like it. If this story is true, calling a guy unromantic and not appreciating his misguided attempts is just going to discourage him from trying again in the future.
Getty would have done well just to have gone to his local jewelers and bought Miller a bracelet or a necklace from the display case. She doesn't strike me as the outdoor type. She smokes and I don't think we've ever seen her riding a bike or jogging. She doesn't mind going au natural, but enjoying laying around in an exotic locale doesn't exactly translate to being capable of appreciating a high end bike.
If Sienna really is expecting a proposal she shouldn't hold her breath. Neither Getty nor his wife of eight years, Rosetta Millington, has yet filed for divorce. There were stories over a month ago that Millington told Getty that if he wanted a divorce he could file for it himself. Maybe he was still testing the waters with Sienna to see if it was worth it to plunge in, because we haven't heard about him filing yet.
Getty and Miller are currently on vacation together.
Sienna Miller and Balthazar Getty are shown out to dinner in the header on 8/10/08. Credit: Fame Pictures. Sienna Miller is shown below at the Frieze Art Fair held at Regent's Park in London on 10/15/08. Credit: Daniel Deme / WENN. Balthazar Getty is shown at LAX airport on 10/19/08. Credit: Bauergriffinonline