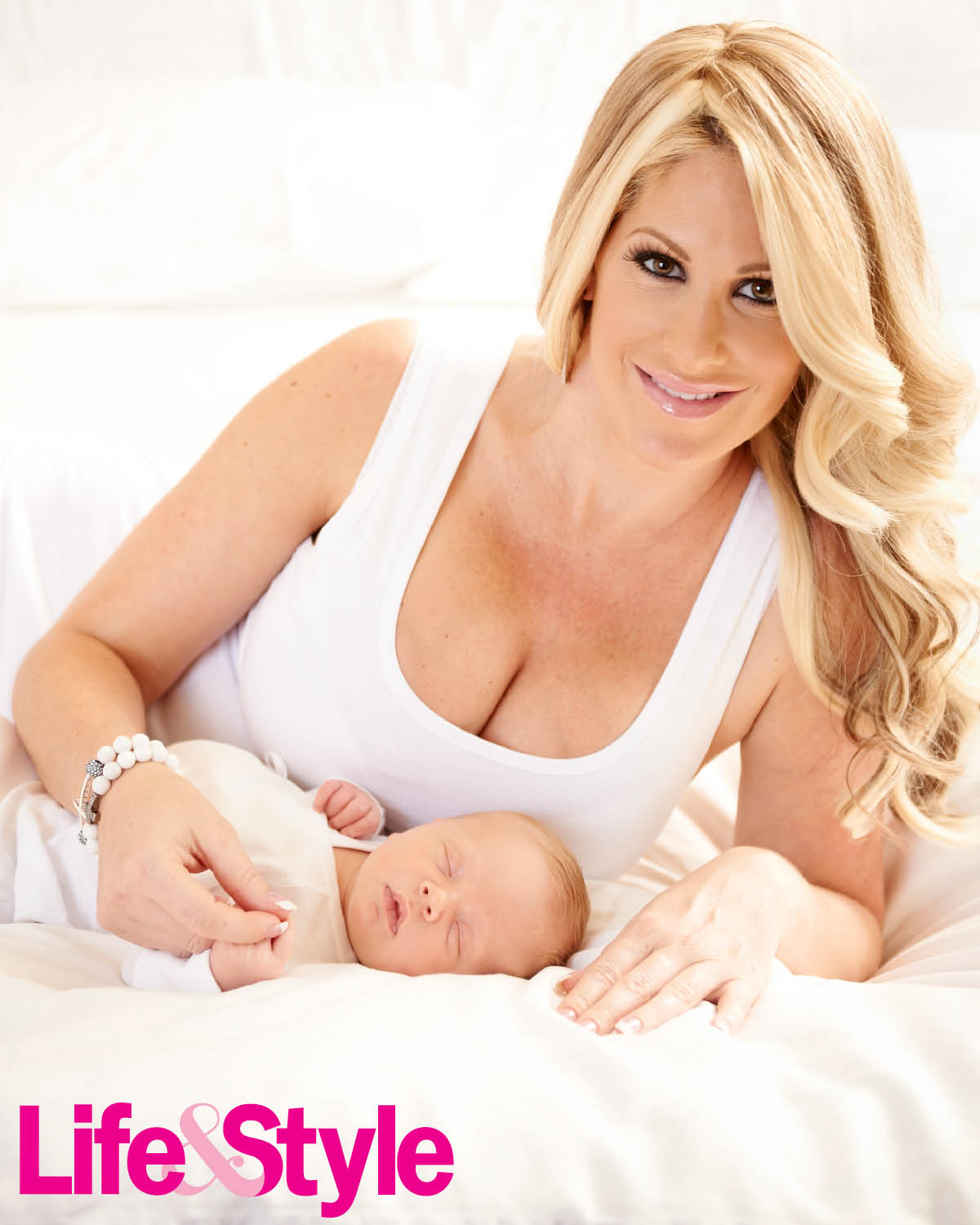 One month ago, I was surprised when Kim Zolciak (RHOA) gave birth on schedule to a healthy baby boy. One, I was surprised because Kim is "32" and I was glad she had a healthy, full-term pregnancy and that she was being honest about the date of conception. Two, I was surprised by the little boy's name: Kroy Jagger. Kim's new baby-daddy is named Kroy, so this is little Kroy Jr. But "Jagger"? Anyway, Kim released this surprisingly classy "baby's first photo shoot" picture of herself and her baby. I applaud Kim for not demanding that her baby be Photoshopped to look "hotter".
Real Housewives of Atlanta's Kim Zolciak gives Life & Style an exclusive first look at her new son!

"It's unimaginable — I'm so blessed, so lucky," the star gushes to Life & Style about her first son, Kroy Jagger, or K.J., as the family affectionately call him. "I'm just so crazy in love with K.J. – I'm always kissing his big old lips."

Kim and her partner, Atlanta Falcons defensive end Kroy Biermann, welcomed their bundle of joy into the world on May 31.

"The actual delivery itself was very private, very personal," Kim reveals to Life & Style. "To be in such a happy place with Kroy there, it was definitely very emotional. It couldn't have been more perfect."

Kim says daughters Ariana, 9, and Brielle, 13, are her little helpers and credits Kroy for being her rock.

"I'm 100,000 percent certain that Kroy is the one for me," she gushes about the man she hopes to eventually call her husband.

But before walking down the aisle, "I definitely would like one more child," she says. "I would love to have K.J. walking by the wedding. He could be the little ring bearer!"
[From Life & Style]
She does sound happy, and Kroy Senior seems dense, so maybe it will all work out in the end. Maybe she really is "32" too. Maybe pigs are flying. Maybe Clive Owen will walk into the room and take off his pants right now.
Congratulation to Kim, Kroy and K.J.!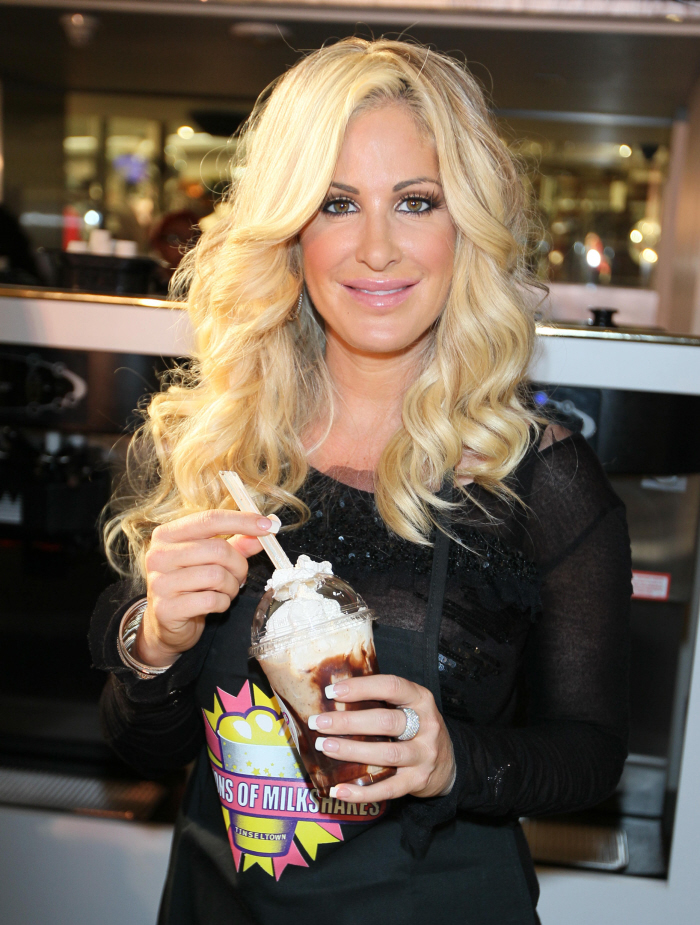 Photo courtesy of Life & Style, additional pics by WENN.