Selma Blair tweets a photo of her adorable newborn son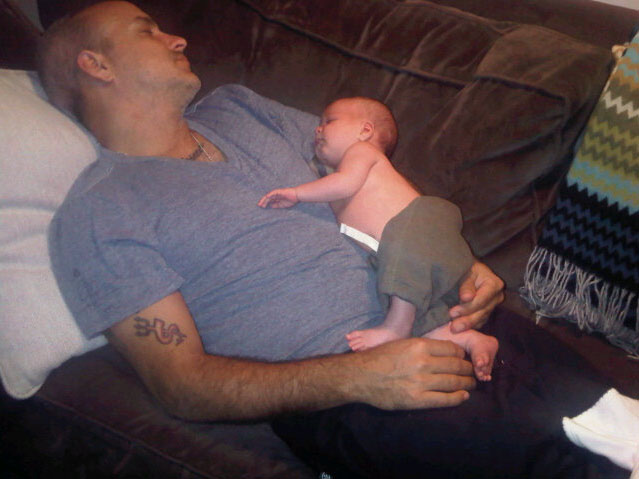 Selma Blair and her boyfriend, fashion designer Jason Bleick, welcomed their first child, Arthur Saint Bleick, about three weeks ago. As Kaiser mentioned at the time, it seemed like Selma was pregnant for about a year. That's what happens when there are constant paparazzi photos of a knocked up celebrity, they just seem to have always been pregnant. It's the same with January Jones' pregnancy.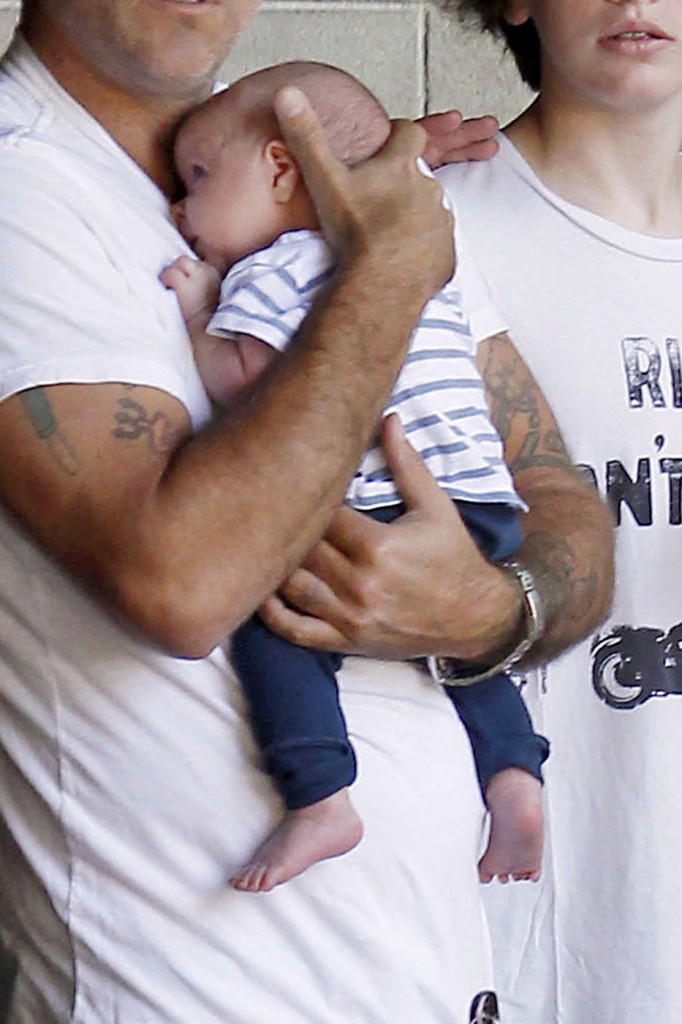 Yesterday we saw paparazzi photos of Selma and Jason out to lunch with little Arthur (or Saint Arthur as I call him) at the Chateau Marmont. On Friday she posted the photo above of Jason and Arthur napping together. She tweeted "my boys."
That baby looks so long and cute! I just love that photo she tweeted. You can really see the resemblance between father and son. Whether Jason is actually sleeping or just pretending for the picture is up for debate, but he looks like he's conked out to me. Taking care of a three week old will do that to you.
I don't really have a strong opinion on Selma Blair either way. I've kind of ignored her up until this point as she seems to pap herself a lot (or she's just exceptionally easy to find), but her baby is absolutely precious. This is one of the cutest celebrity baby photos I've seen.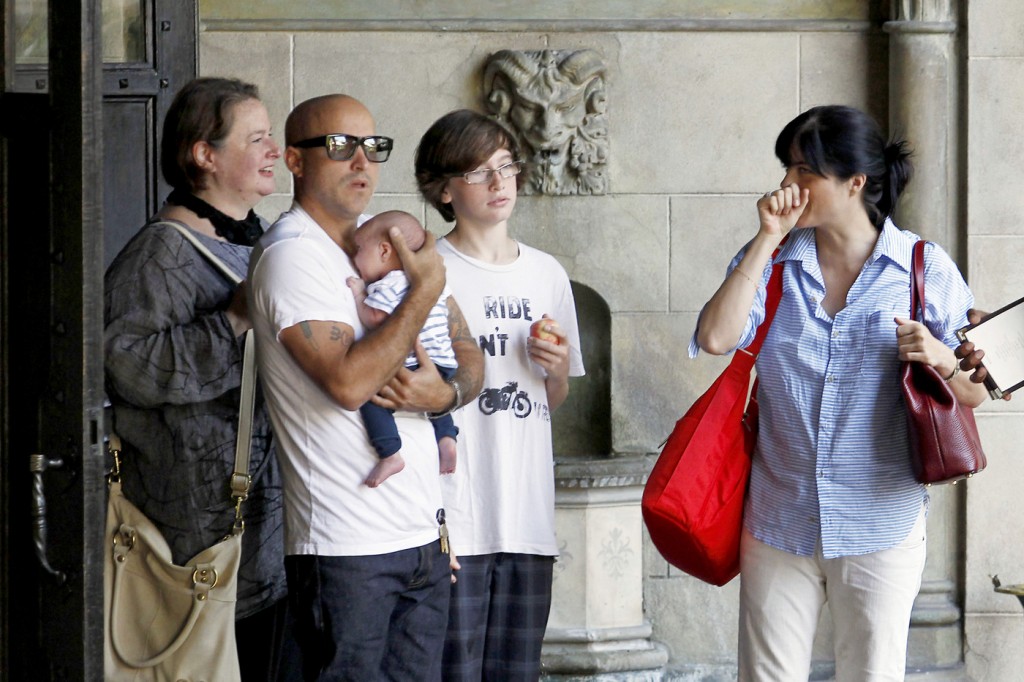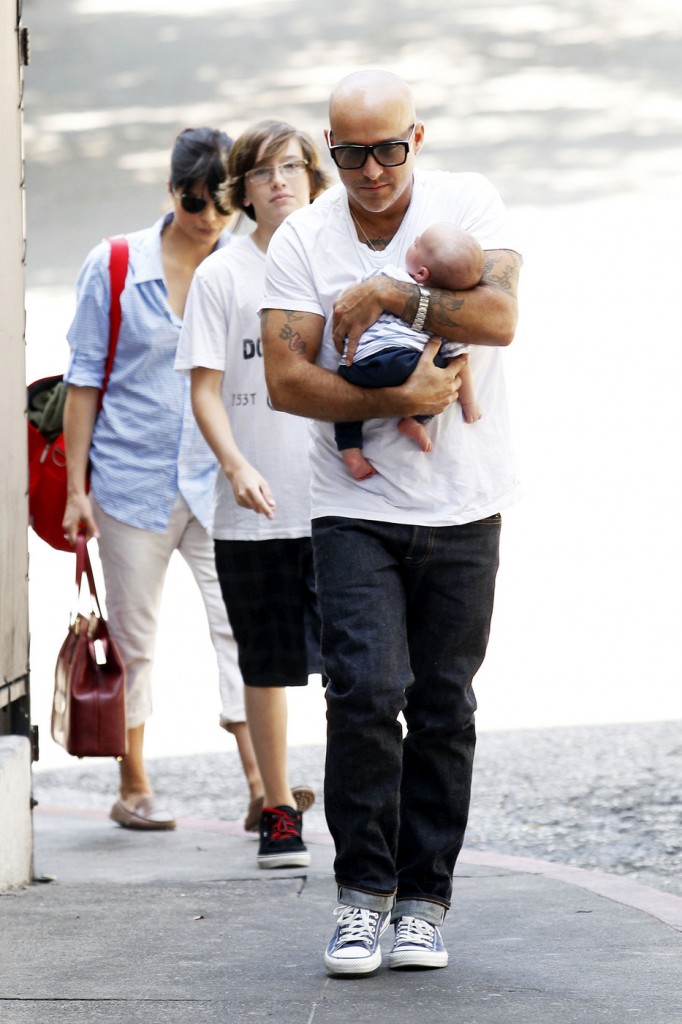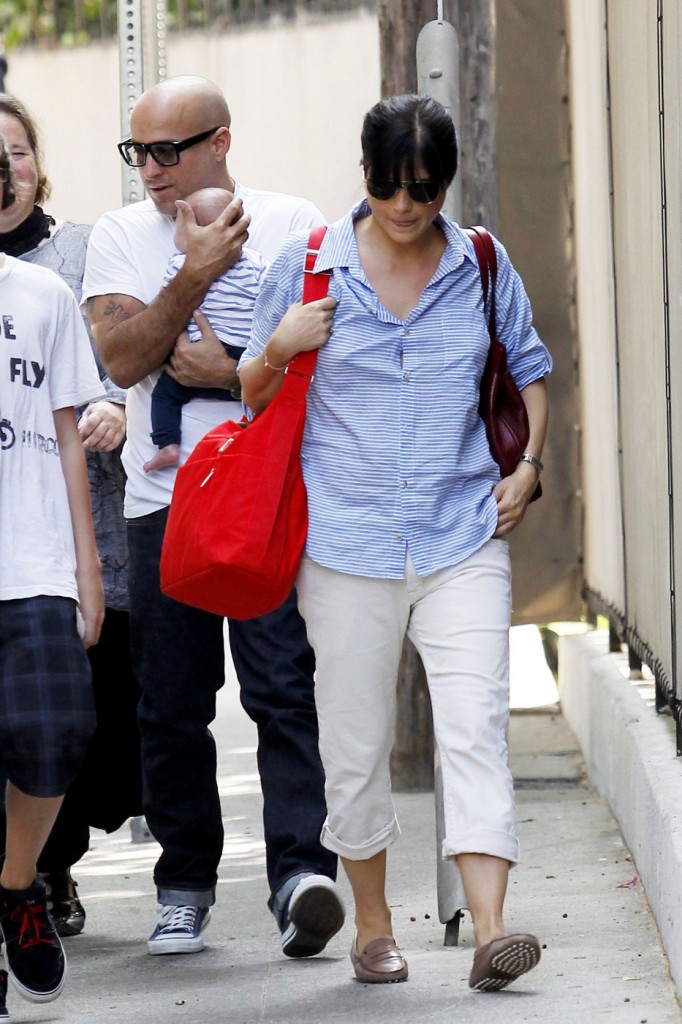 Photo credit: Nathanael Jones, PacificCoastNews.com
Written by Celebitchy

Posted in Babies, Jason Bleick, Photos, Selma Blair

- Zach Galifianakis is awesome [Buzzfeed]
- Prince at the Billboard Music Awards [D-Listed]
- Bieber's Billboard look [Go Fug Yourself]
- Married to Medicine recap [Reality Tea]
- Celebrity first marriages [Pajiba]
- The last Mad Men baffled a lot of people [Lainey]
- Karolina Kurkova's crazy hot dress [Moe Jackson]
- Jennifer Garner on set [Popsugar]
- Kitten vs. Lizard [CDAN]
- Doetzen Kroes' great butt [Celebslam]
- Shameless star Jeremy Allen White [OMG Blog]
- RIP Ray Manzarek [Bossip]
16 Responses to "Selma Blair tweets a photo of her adorable newborn son"