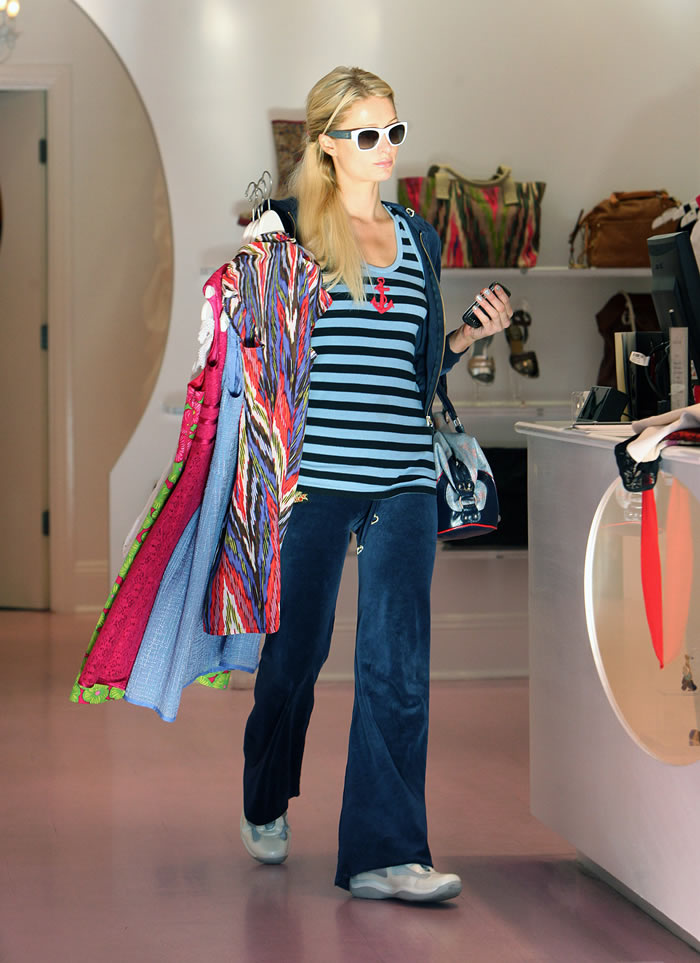 Our collective prayers have been answered — Paris Hilton's career in reality television is basically over now. After all of that hard work and difficult posturing, it turns out that Paris has now fully achieved total irrelevance. Following a torturous season that's been plagued with terrible ratings (which Paris tried to blame on the network), Oxygen has decided that "The World According to Paris" will not be renewed for a second season. Let us celebrate together:
This summer saw the debut of two new celebreality series featuring well-known female stars: Oxygen's The World According to Paris and Lifetime's Roseanne's Nuts. Paris Hilton and Roseanne Barr are very different personalities, but their shows both struck out with viewers. Hilton's series was pretty much dead on arrival, earning barely 400,000 viewers for its June debut and sinking even lower in subsequent airings. The network isn't officially commenting on its fate, but Vulture can exclusively report what's been obvious to even the most amateur ratings watcher for weeks: Oxygen has no plans for a second season of "The World According to Paris," unscripted industry insiders familiar with the situation confirm.

It premiered to respectable but not particularly good numbers, with about 1.5 million folks watching Barr and her family putz around on a nut farm. More people watched repeats of "Pawn Stars" on Lifetime the night Roseanne debuted, which turned out to be an omen: In subsequent weeks, viewership dropped well below a million viewers. Indeed, the most recent episode, airing on August 10, attracted a mere 764,000 viewers. Another ominous sign: Lifetime preempted Roseanne last week, subbing in a repeat of "Dance Moms." We thought this might be a sign that Lifetime wanted to experiment with different programming in the 9 p.m. Wednesday slot normally occupied by Roseanne, or that it was hoping to boost viewership for the 10 p.m. original of Dance Moms. But nope, Lifetime says there was absolutely no strategy behind the last-second shift: "It was a program delivery issue," a network spokesman e-mailed Vulture, noting it will air as scheduled this week. That's usually code for, "The producers couldn't get the episode done in time," but since the Lifetime rep didn't elaborate, we'll just let "program delivery issue" speak for itself. In any case, with Roseanne having experienced a 50 percent drop in viewership since its premiere, it would seem that its chances for a second season are about the same as "The World According to Paris." For now, however, Lifetime is maintaining its happiness with the show: "No decision on season two yet but we are happy with its performance this season," the network rep said.
[From NY Mag Vulture Blog]
So three times as many people tuned in for the premiere of "Rosanne's Nuts" than for Paris' show? That's pretty abysmal, and the ratings only grew worse as the season progressed. Meanwhile, Paris must be livid at the inexplicable success of her ex-BFF, Kim Kardashian, whose family is essentially dominating the E! programming schedule. Naturally, this also extends to the impending four hour wedding spectacular special for which Kim K. will allegedly pocket $17.0 million for all of the associated goodies. At this point, I wouldn't be surprised if Paris has a row of Kardashian-themed voodoo dolls set up in a special room at her tacky mansion, but really, Paris should look at the bright side of her latest show's cancellation. Now she'll have lots more free time for fishing, violin playing, and skydiving! And shopping and clubbing too.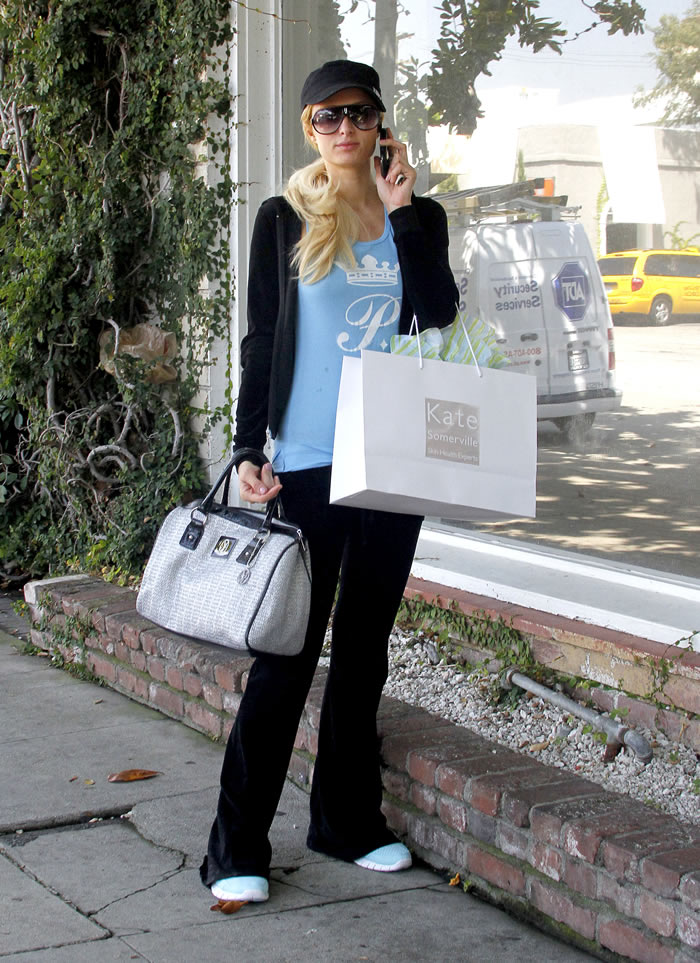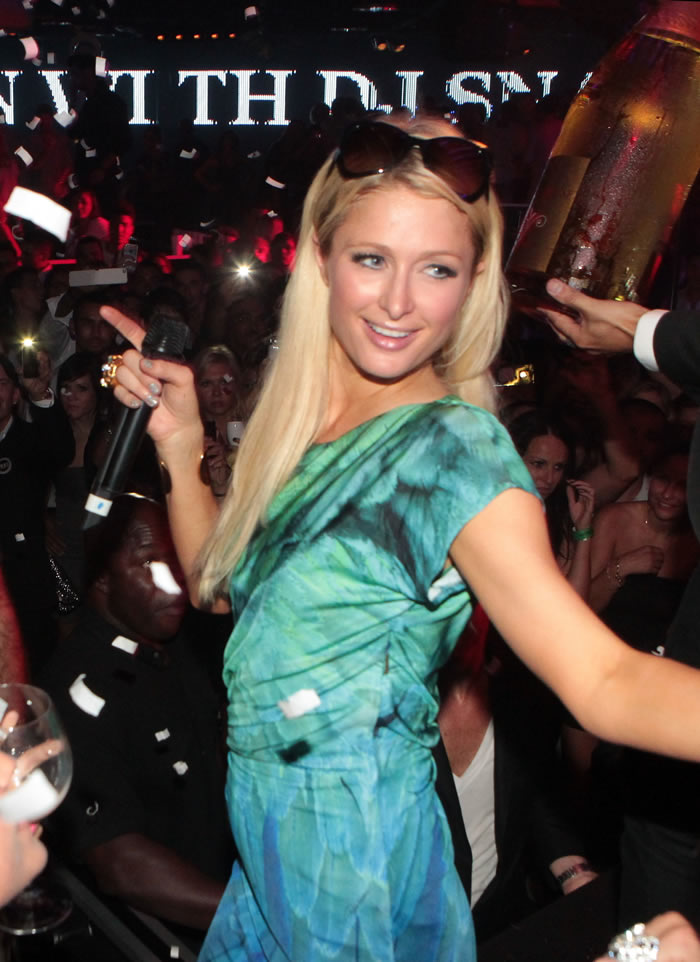 Photos courtesy of Fame