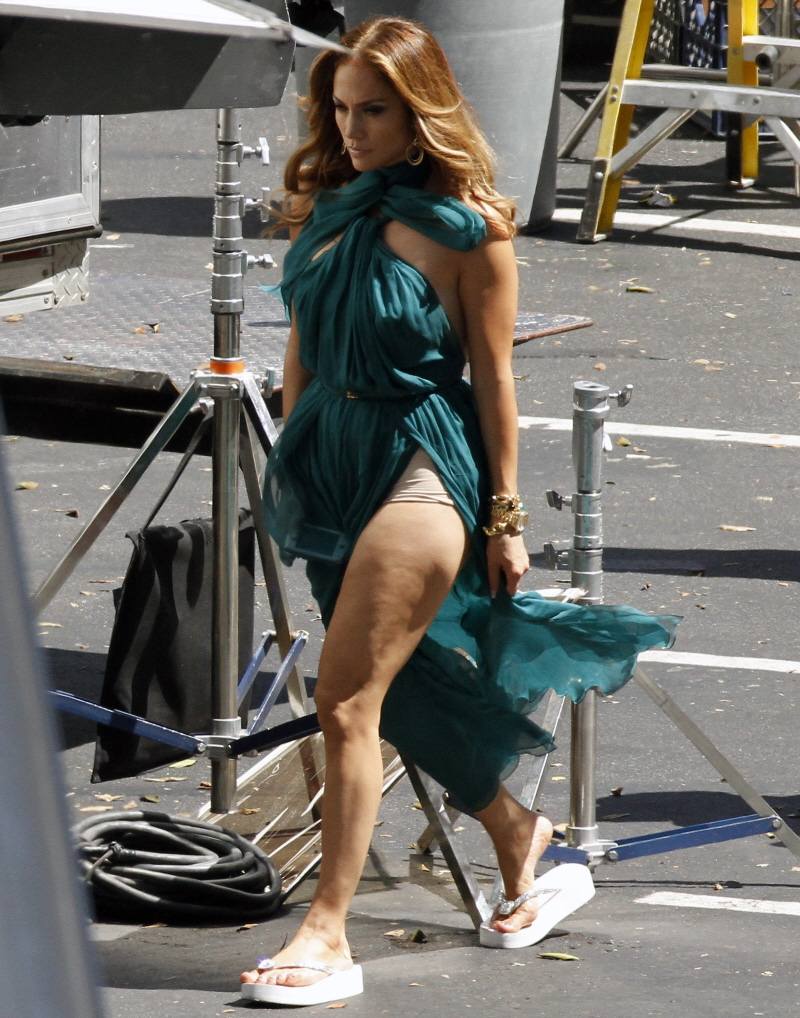 These are some more photos of Jennifer Lopez on her seemingly endless music video shoot for "Papi". We've already covered the culottes (The Fug Girls called them culottes too, btw), and the leather pants (too much). Today's ensemble revolves around a green dress with unfortunate slits. I've said it before, and I'll say it again: I like Jennifer Lopez's legs. More than that, I like her figure in it's entirety. I wish she didn't wear such dated, revealing styles, but I still appreciate Jennifer for truly being a curvy woman, and for not trying to mask those curves. She has a crazy ass, and lovely thick thighs, and dancer's calves. I wish she would wear clothes that flatter those lovely legs, something sexy AND age-appropriate, something that didn't make her look like she was clinging to a 25-year-old image of herself.
So, are we going to talk about the Spanx/underwear/thigh situation? Look, it's a bad angle, it's a bad dress, and I don't even think these are Spanx, right? She's just wearing, like, normal granny panties. Other sites are calling them Spanx, though, so I have no idea. Whatever is happening, it's happening because it's a bad dress and Jennifer should known better. Do not go off about J.Lo's thighs. The thighs are fine.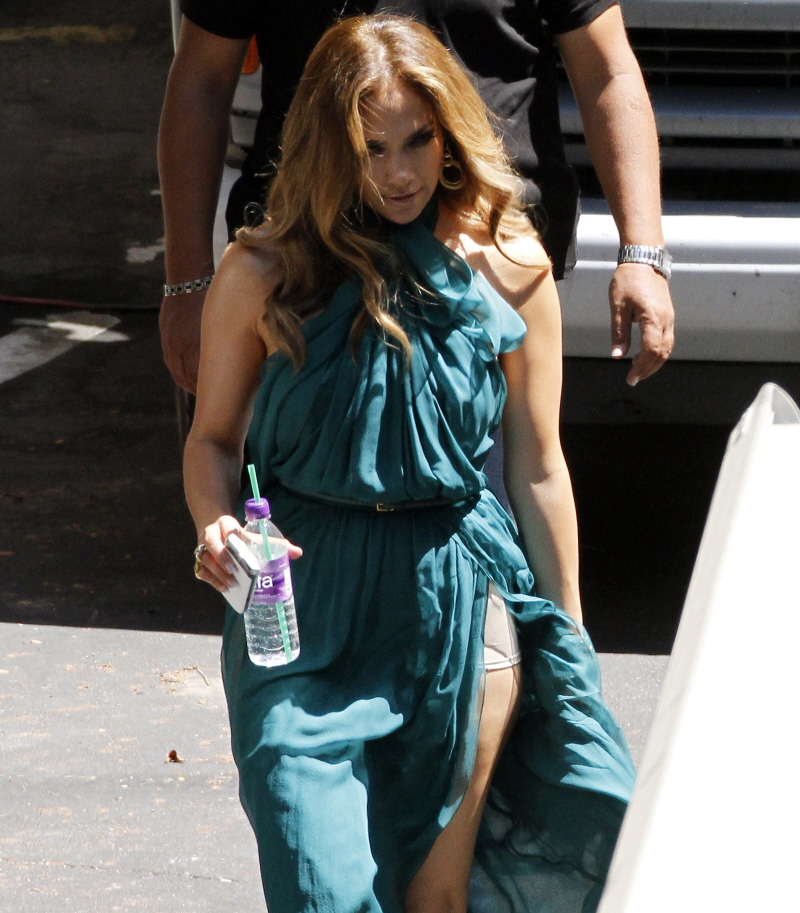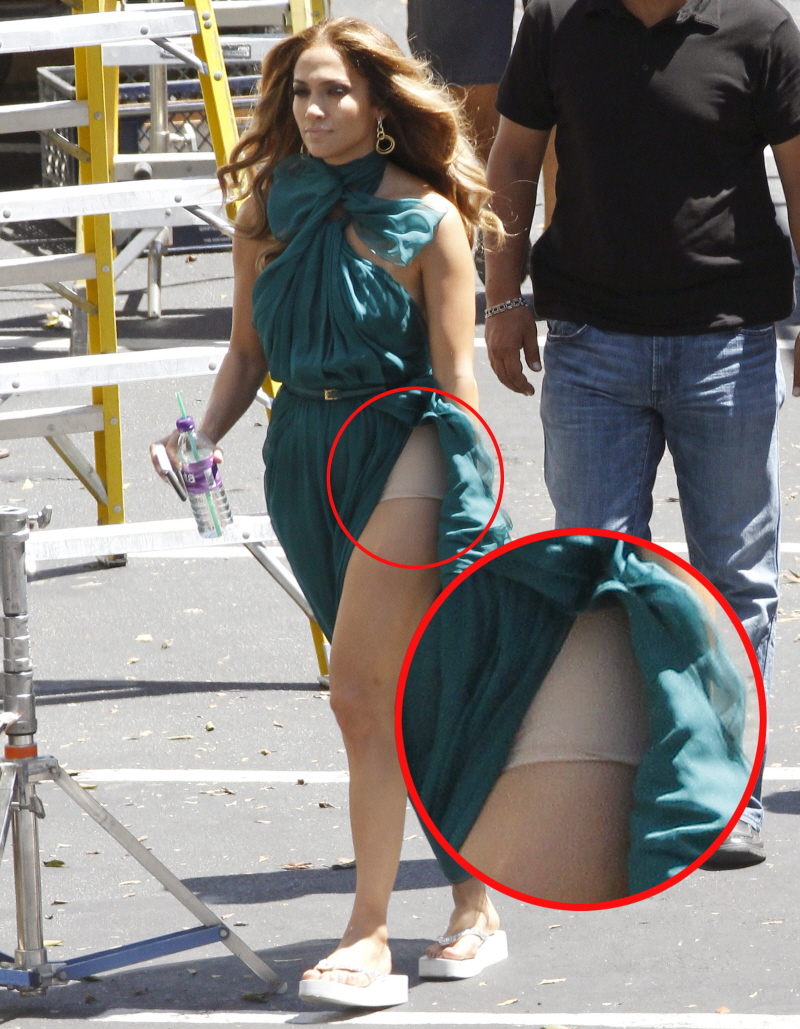 By the way, In Touch Weekly finally revealed their "exclusive" story about the Will & Jada thing – their sources claim that Jada was off boning Marc Anthony – when he was still with Jennifer! Oooh, girl.
Although Will Smith and Jada Pinkett Smith are still publicly pretending that their "marriage is intact," In Touch has the shocking behind-the-scenes story of their major marriage trouble. For months, an insider says, Will had been harboring suspicions that Jada had grown "uncomfortably close" to her HawthoRNe co-star and their friend Marc Anthony, who was still married to superstar Jennifer Lopez.

"Will expressed worry to some close to him that there was more than just on-set chemistry between Jada and Marc," the insider tells In Touch. So when Jada told Will she needed space and moved from their Malibu mansion into their Hidden Hills estate — and began spending more time traveling without the family — Will grew increasingly paranoid.

In early August, he decided to confront his gnawing doubts about Jada and made a surprise visit to his wife. And, sadly, his suspicions were seemingly confirmed. "He left crying," the insider confides to In Touch. "He was very upset. He said Marc was with Jada."
[From In Touch Weekly]
Marc and Jada? FOR WHY? Out of all of the possible combinations between the two couples, why not Will and Jennifer? That would have been something. But no, we're stuck with the mental image of Marc and Jada together. Yikes. Anyway, I don't buy it. I think Jennifer and Marc's marriage is over because Jennifer just decided that she was over it, not because Marc was boning Jada. But I doubt Jennifer minds this speculation – anything to make Marc look like the bad guy.
I leave you with some additional culotte photos of J.Lo's "dance break". These made me LMAO.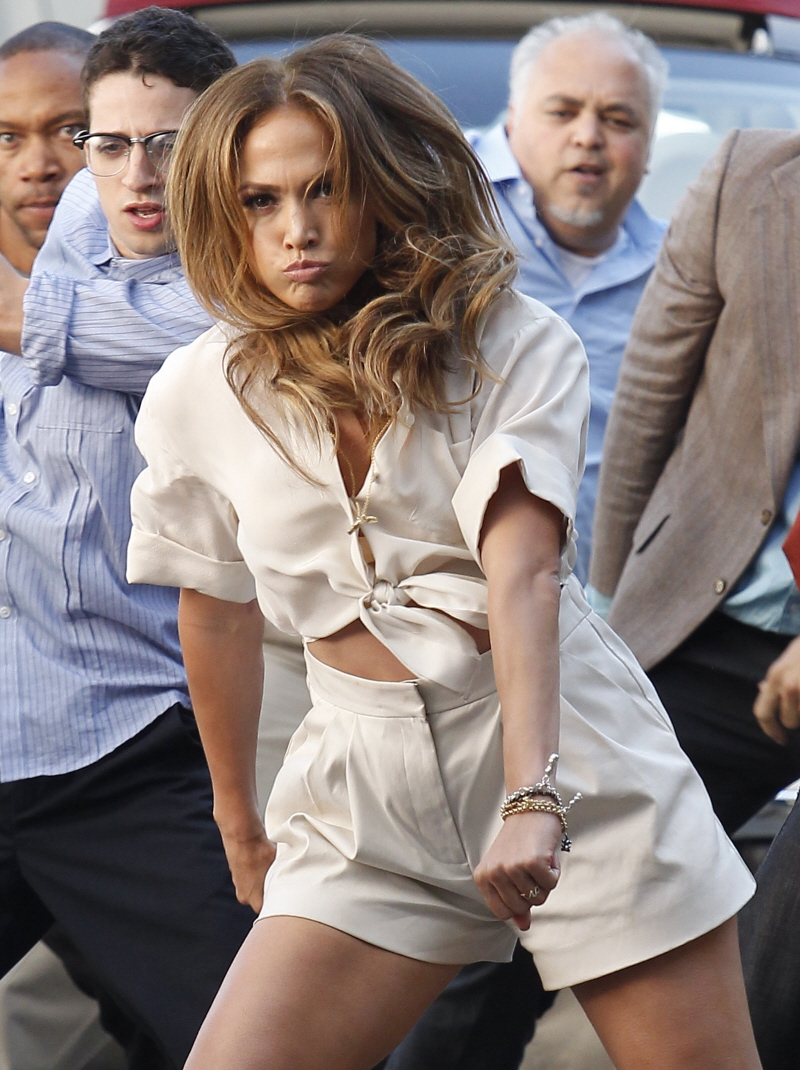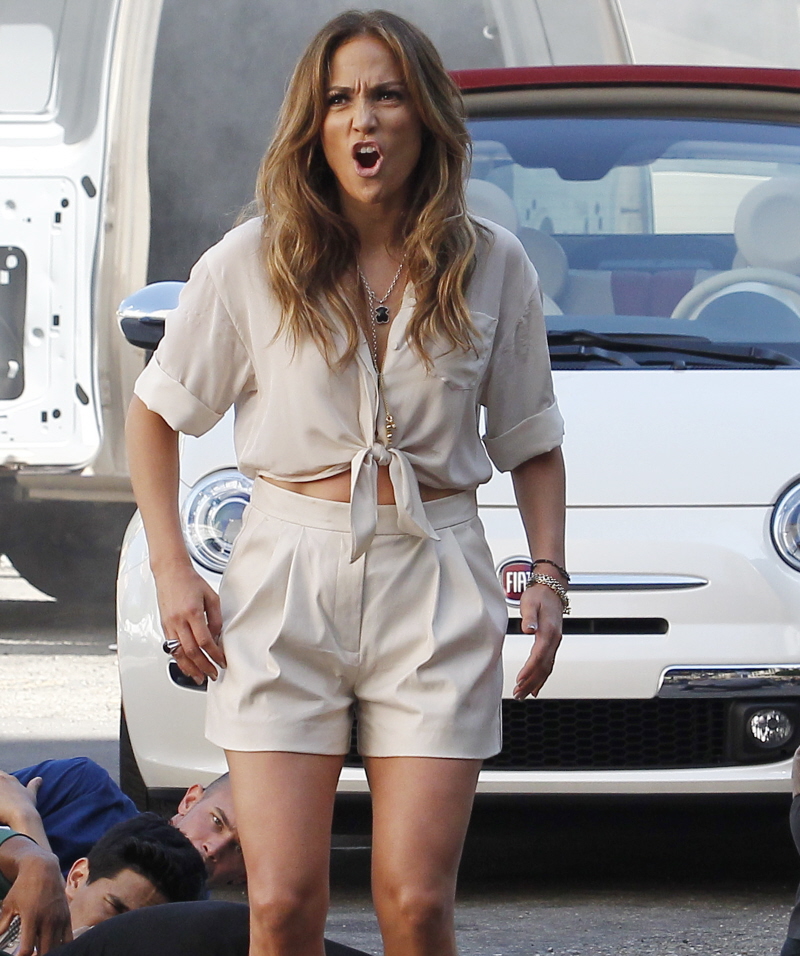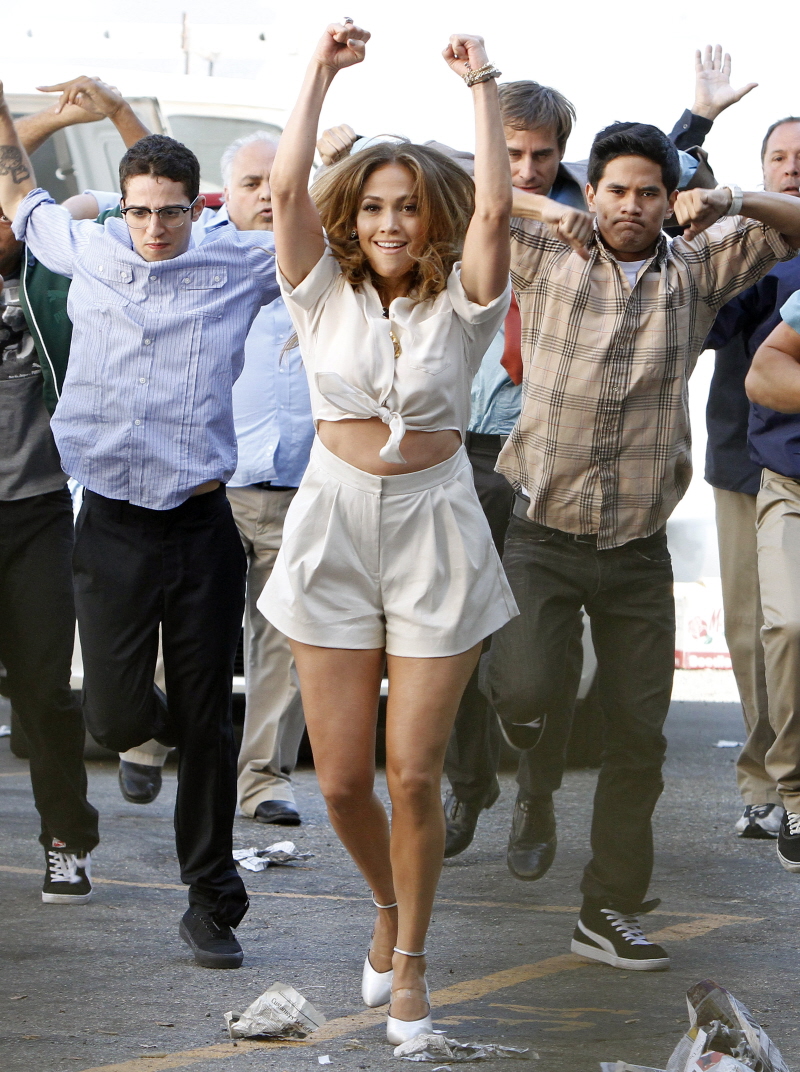 Photos courtesy of Fame.