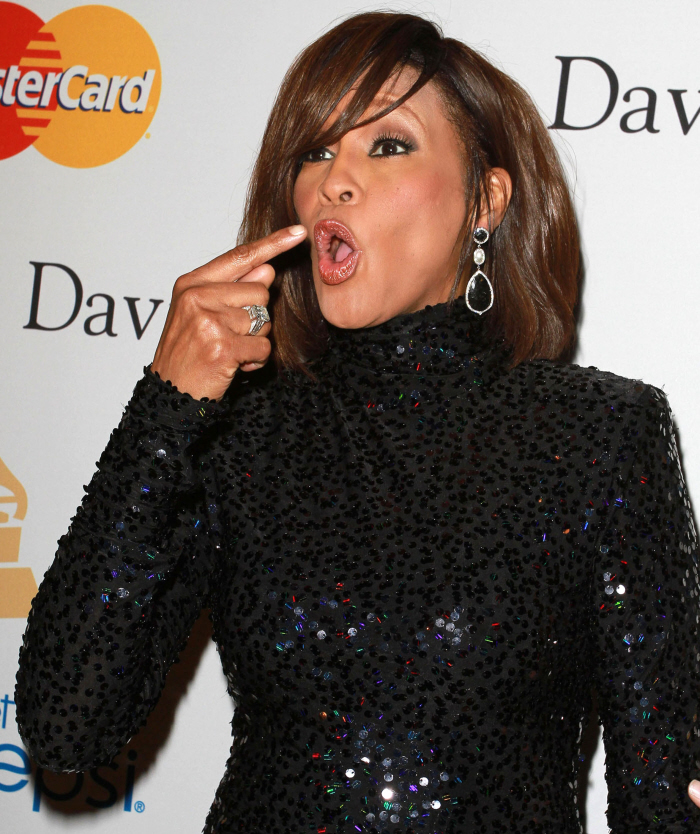 Some days, I wonder what it's like being a publicist to genuine celebrities. I wouldn't want to represent, like, the Jersey Shore gang, but I'd definitely like to try out working PR for someone major. Like, what do you do if your Whitney Houston's publicist? What's that like? Do you get a call from Whitney where she slurs out, "Sommthin' happened onna plane. REPENT!" and then you have to wait until TMZ reports what happened? What happened was that Whitney was high or drunk (or maybe just entitled) and she didn't want to buckle her seatbelt while she was sitting on a Delta flight. So when asked to buckle her seatbelt, she threw a diva hissy fit and then "allowed" one crew member to buckle her belt for her. But my favorite part is the weak-ass denial from Whitney's publicist:
Whitney Houston isn't on drugs anymore … she's just crazy — and yesterday she almost got kicked off a Delta Airlines flight … because she refused to buckle her seatbelt.

Multiple sources tell us … Whitney boarded a flight in Atlanta Wednesday afternoon … and when she settled into her seat, a crew member asked her to buckle up.

We're told Whitney refused and "got diva" on the crew member … until another crew member came over and warned Houston that if she didn't buckle up, she would have to get off the plane.

Whitney eventually allowed one of the crew members to grab the buckle and fasten it for the singer — and the plane was then cleared for takeoff.

Sources close to the singer tell us … Whitney "overreacted a little bit after missing an earlier flight but she's still 100% sober and was on the way to Detroit for her first day of shooting a new movie."
[From TMZ]
Notice that's not really a denial of the refusal, hissy fit or limited capitulation. It's just an explanation for the incident. BUT SHE'S STILL 100% SOBER, you guys. She definitely wasn't drunk! She definitely wasn't smoking that rock! NEVER. Her publicist (a "source" in all of this reporting) also went to People Magazine to say, "She wasn't drunk, drinking or on drugs; she was just exhausted." Here's an honest question: when you're exhausted, do you find yourself picking fights and throwing hissy fits over simple issues like buckling your seatbelt? When I'm exhausted (like today), I'm a little loopy, but I'm generally compliant. That's what happens when most people are tired – you tell them to do something and they just blindly do it without thinking. So either Whitney gets really nasty and mean when she's "exhausted" or… she was hiding a bag of something in her drawers. REPENT!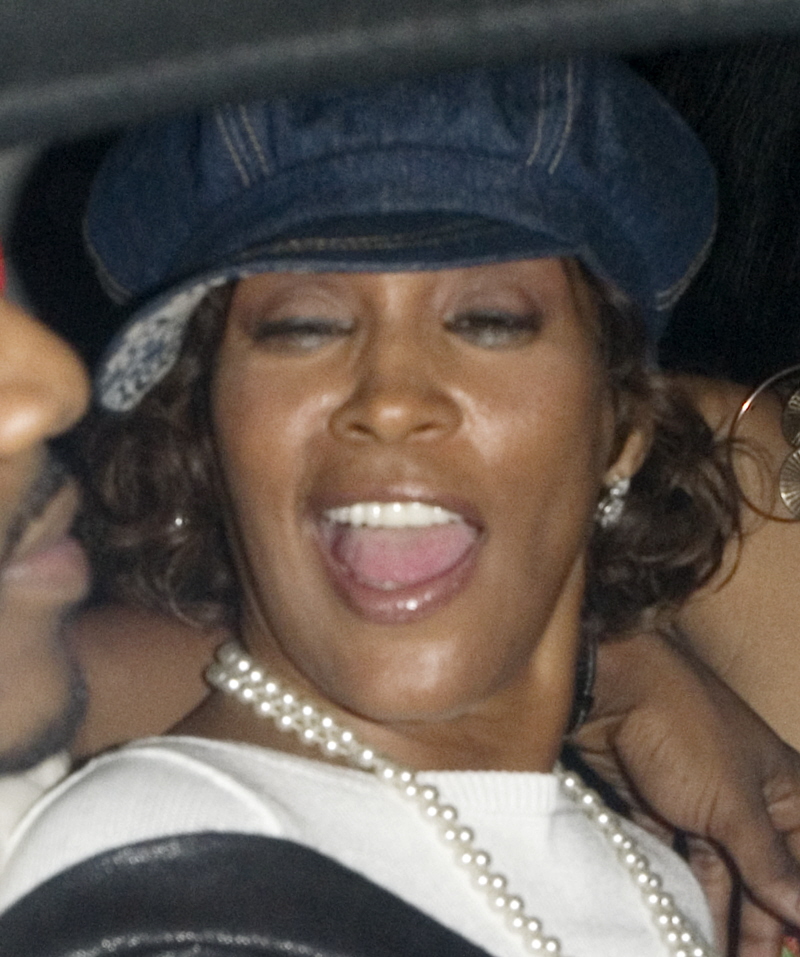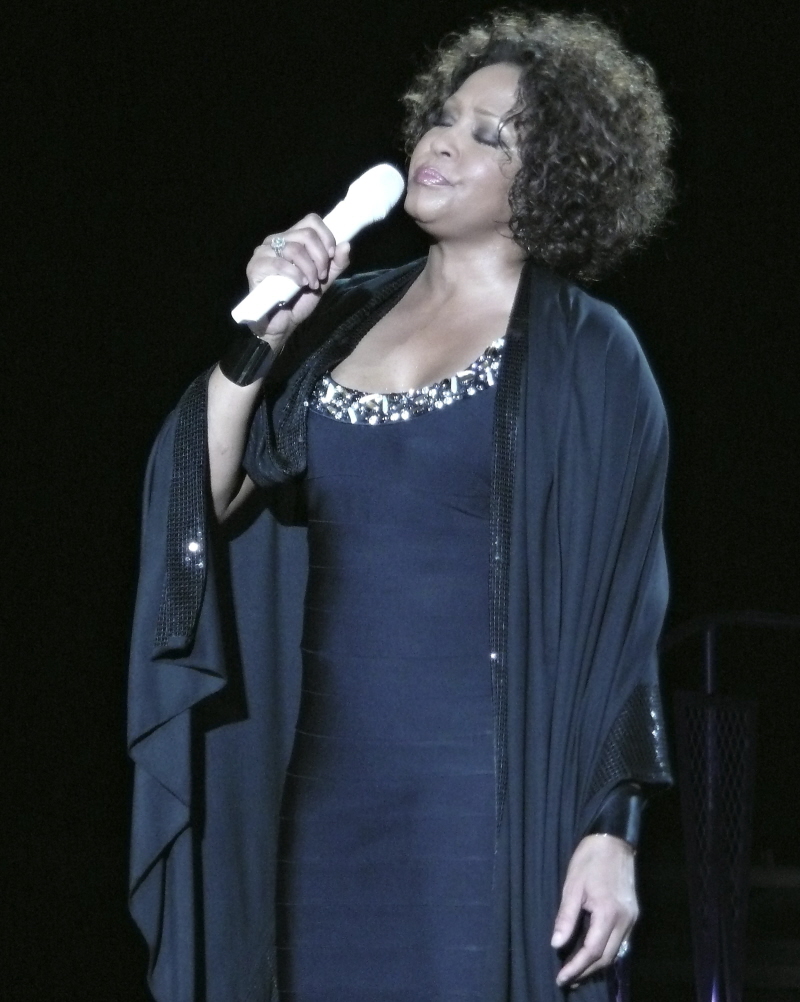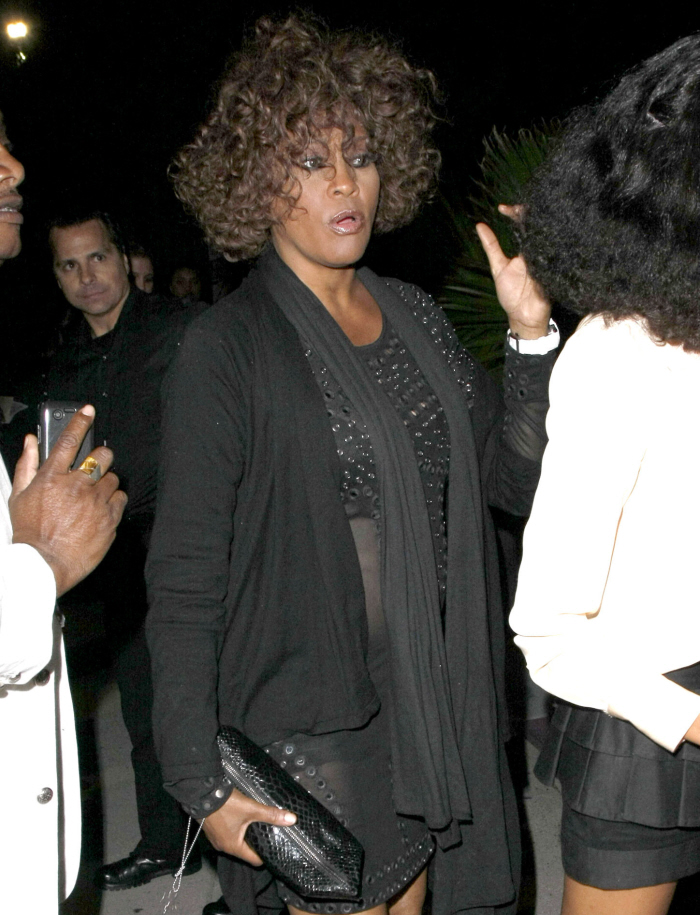 Photos courtesy of Fame & WENN.