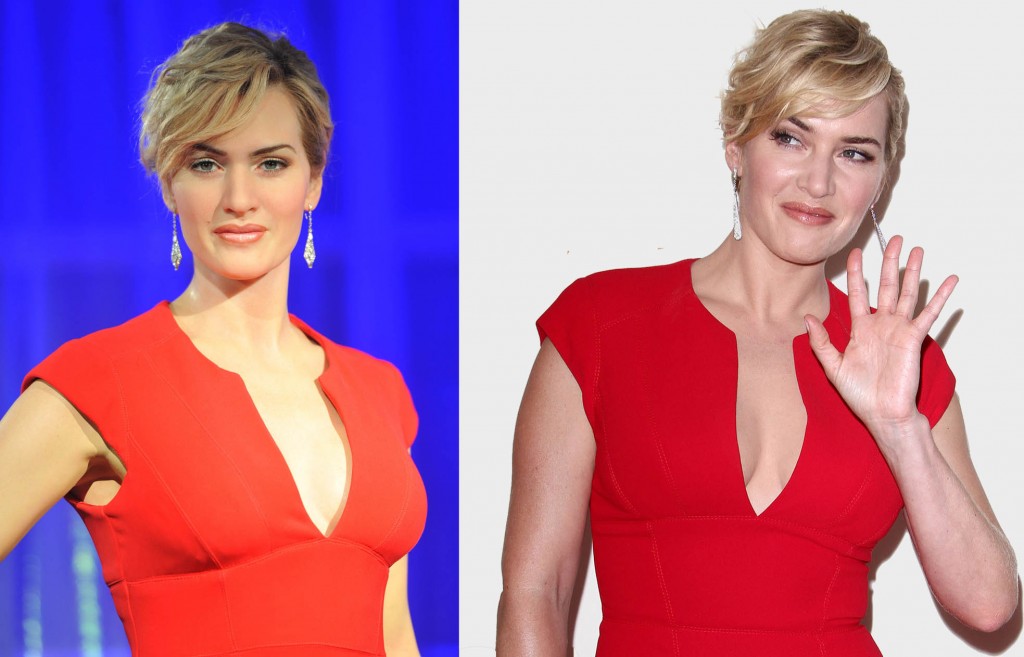 Look at the photo above. Which is the real Kate Winslet? I cut out the background and in my opinion you can hardly tell the difference, although the pose kind of gives it away. I also looked very closely at the wax version, and wax Kate has more wrinkles and lines than current Kate does.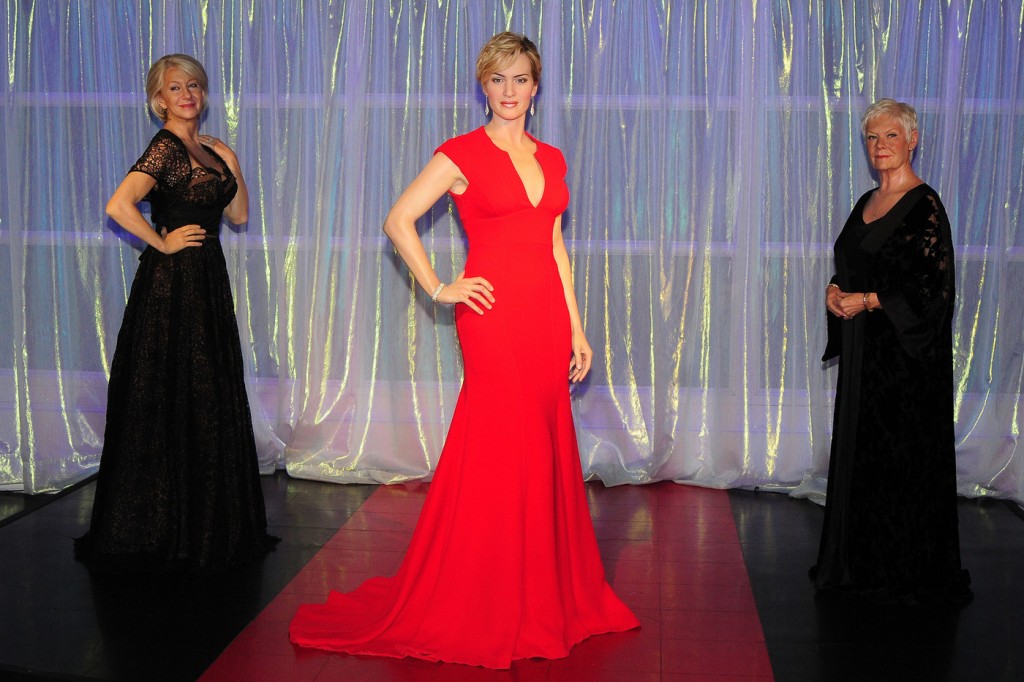 One of our photo agencies, Pacific Coast News, titled this photo set "Dame Helen Mirren and Dame Judi Dench unveil the Kate Winslet waxwork at Madame Tussauds, London," but guess what? Those are just wax figures of Helen and Judi too! They're all part of the British actresses section. The wax Kate is wearing the same red Elie Saab dress with similar jewelry and the same hairstyle she had at the Emmys this year. This figure is perfection.
Unlike Helen Mirren, who delighted in posing next to her wax self last year and mock-scolding her husband when he kissed it, Kate didn't attend the unveiling. She was probably too busy with Ned Rocknroll. IMDB doesn't have her currently working on anything, although maybe she could be off doing a makeup, fashion or perfume ad, or supporting whatever job Ned has working for his billionaire uncle.
Here's the real Kate Winslet again.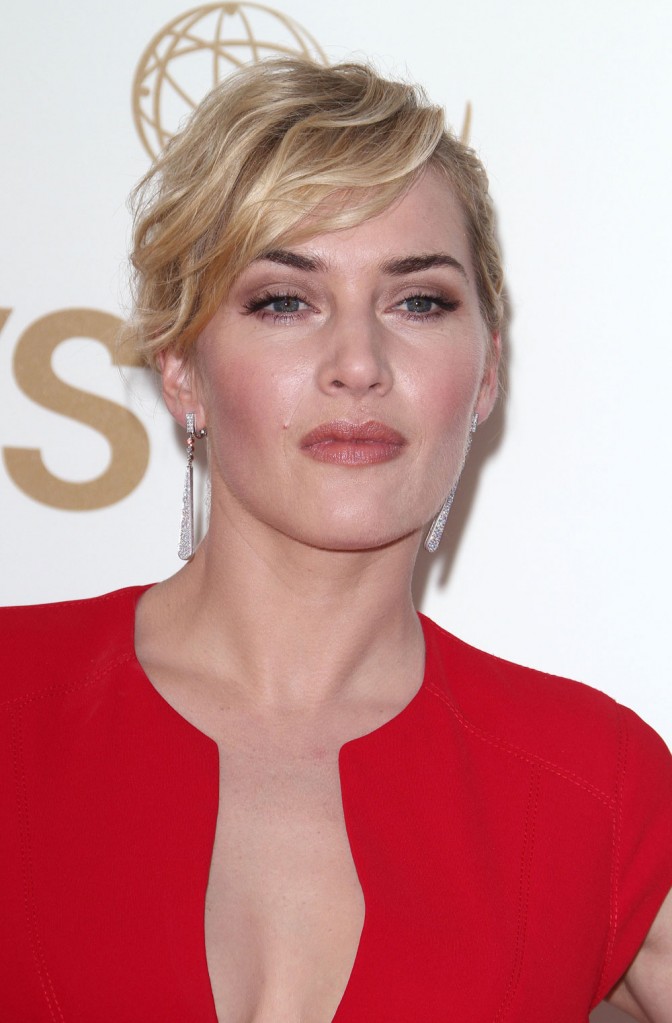 And here's her wax version. Madame Tussauds is really spot on.

Dame Helen's doppelganger is having a lot more fun. They really captured their personalities here.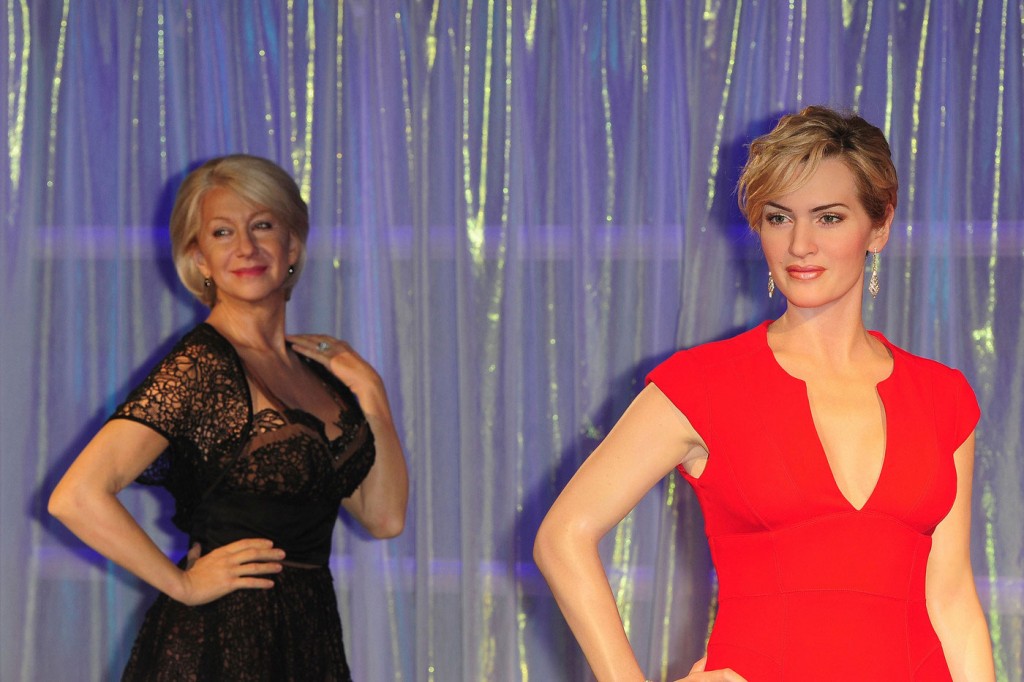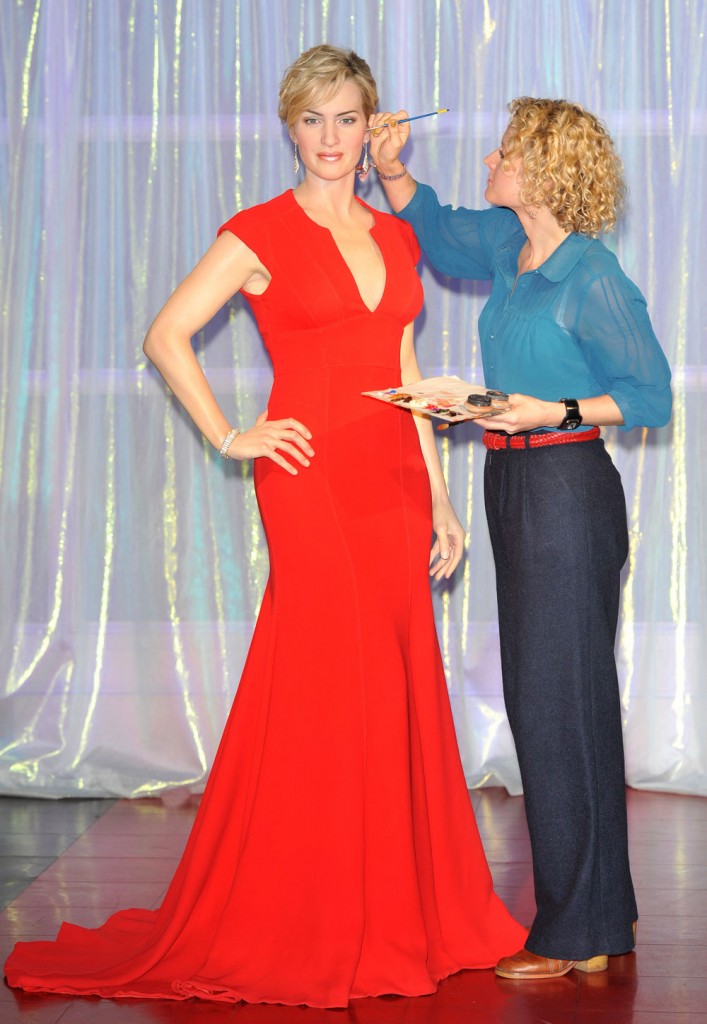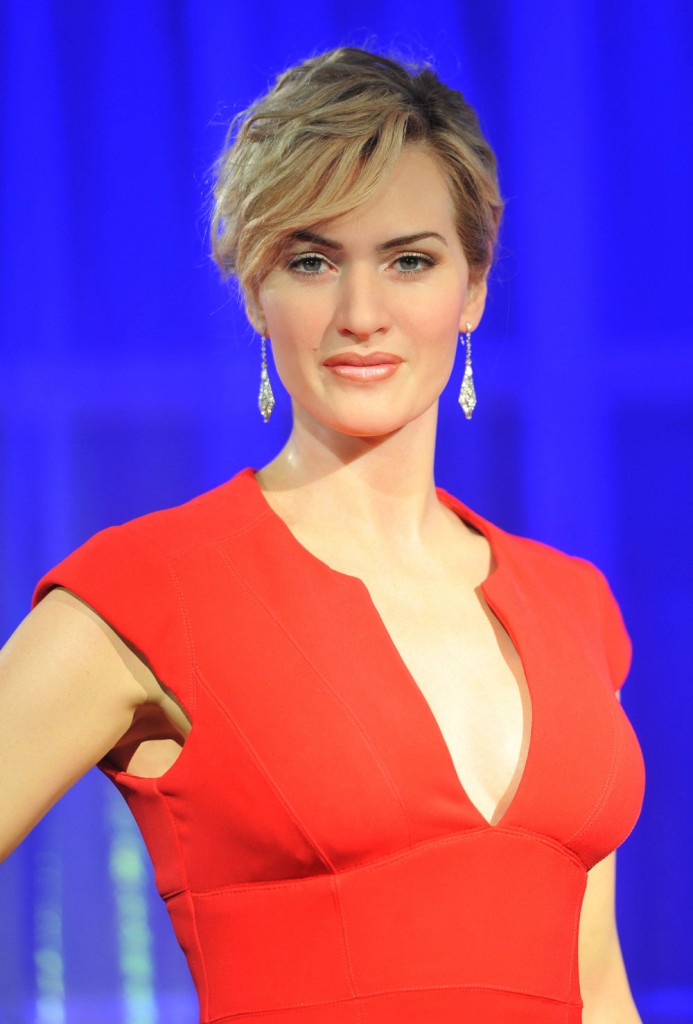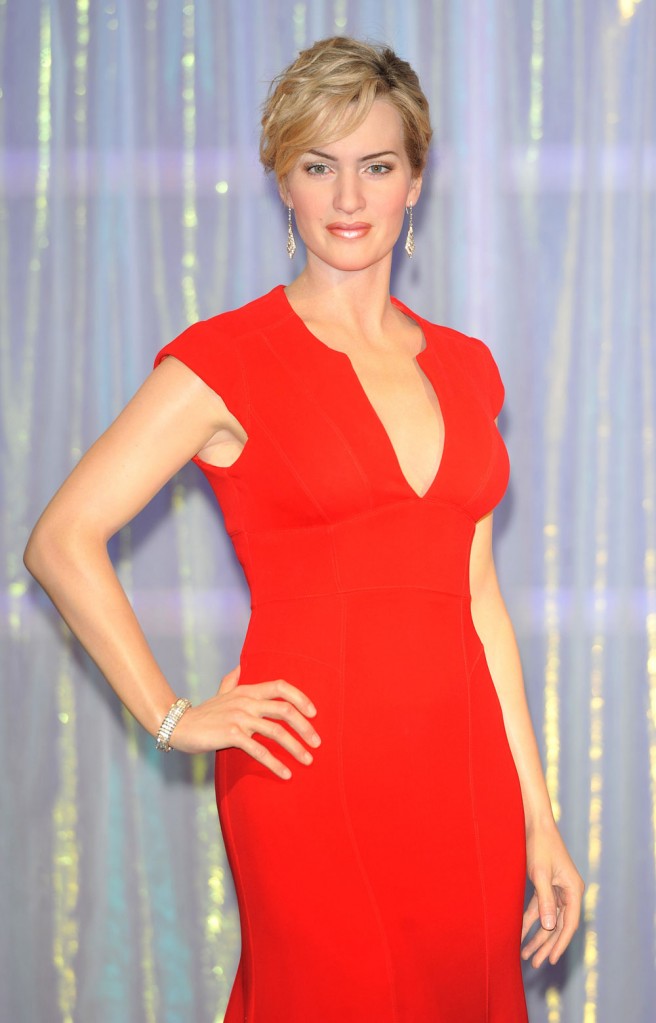 Photo credit: WENN, Fame and Pacific Coast News