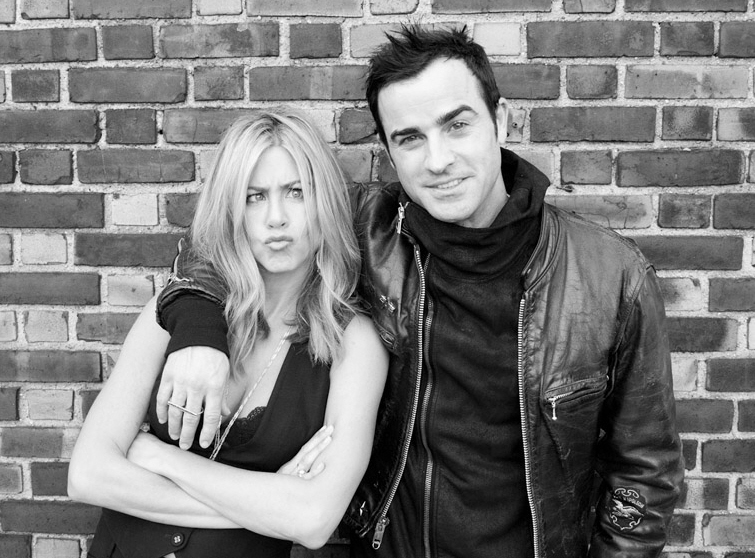 It seems like Jennifer Aniston is determined to not only remake Justin Theroux into her idea of The Perfect Boyfriend, but she also wants him to be her Perfect Girlfriend. Justin has been knocking around Hollywood for some-odd 15 years – before he got with Jennifer, he was known as somewhat of a badass, the leather-clad hipster who lived in downtown NYC, had friends like Terry Richardson, and spent his time drinking in seedy bars. Once he got with Aniston, he signed with CAA, his per-movie asking price has gone up (allegedly), he shaved the scruffy beard for a more clean-cut look, he started wearing ties and fancier skinny jeans, and his new publicity team just bought him a spot on People Magazine's Sexiest Men list. Oh, and now he spends his time wandering around, holding hands with Jennifer Aniston for the paparazzi, in between shopping for lingerie and getting spa treatments. The perfect boyfriend/girlfriend.
Jennifer Aniston and beau Justin Theroux don't spare any expense during amorous trips to the Big Apple. For their most recent stay in NYC, the couple – who both own apartments downtown – decided to hole up at the luxe Four Seasons. There, they've been indulging in room service and the hotel's spa.

"They came in for some treatments together," says a source. "They were polite and Jennifer seemed especially excited."

On November 10, Aniston took Theroux to Nello, an upscale Italian eatery.

"They got a table in the back and stayed about an hour," says a witness. "A driver waited the entire time. Before they left, Justin grabbed her to hug her when she was getting up from her seat. They seem happy!"
[From Us Weekly, print edition]
What was it Tate Donovan said about Aniston? I can't find the quote now, but it's basically like she's all about luxury and being high-maintenance. I've said it before – I imagine it's exhausting being with her. All of that self-help stuff, on top of which she expects her dudes to be all things to her at all times. I wonder if Justin ever just gets to go get a drink with Terry Richardson and his dude friends? Or did he outgrow them in his "midlife crisis"-slash-sellout extravaganza?
Sidenote: Is Aniston trying to make Justin her girlfriend because she and Courteney Cox broke up?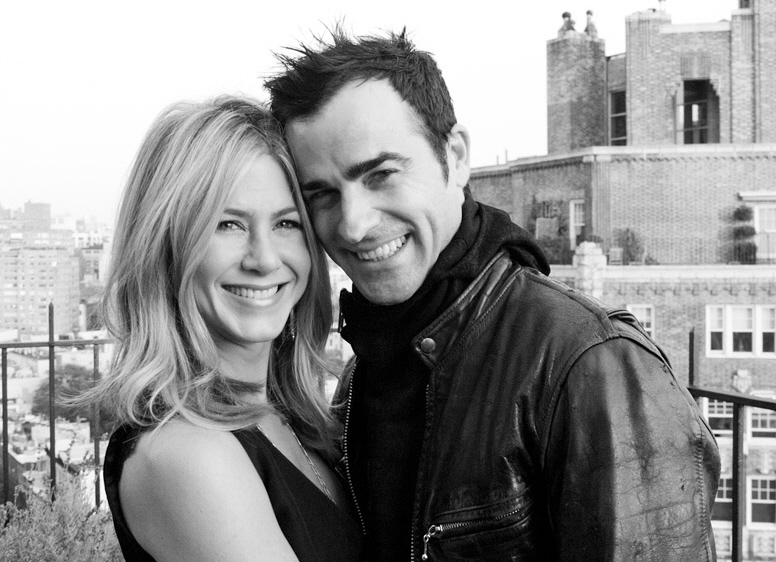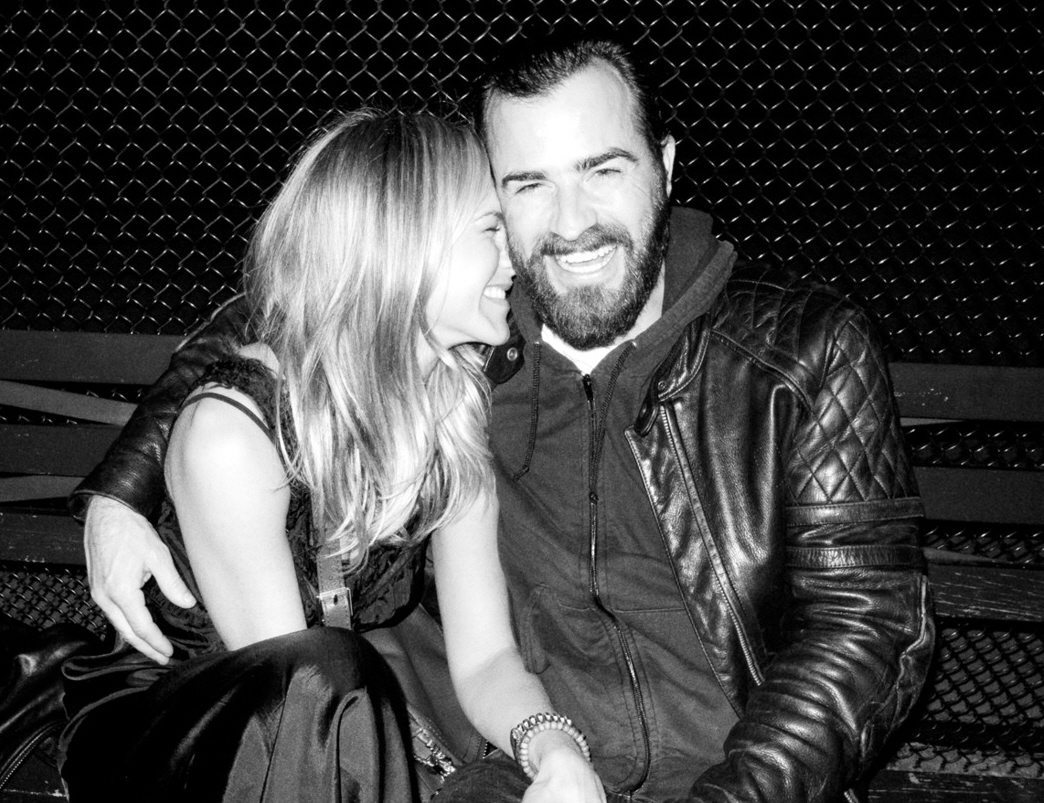 Photos courtesy of Terry Richardson via Terry's Diary.