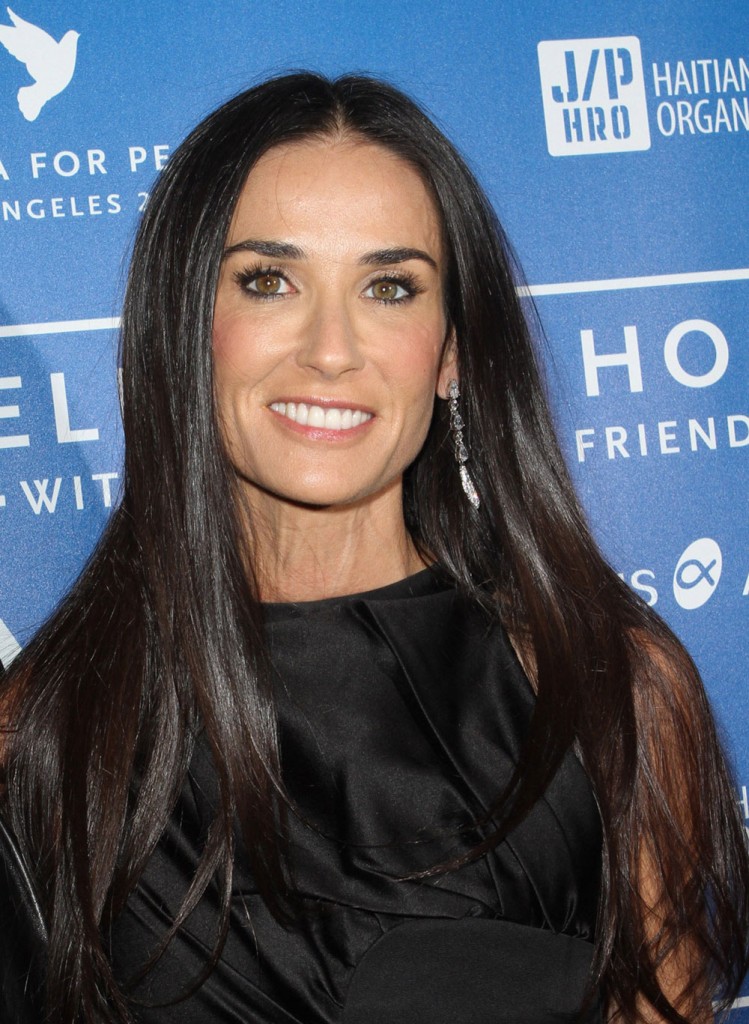 I've given up feeling at all sorry for Demi Moore and am instead kind of baffled. She keeps pushing this "hot" image when it's clear that she's frail and feeling understandably hurt after her husband so publicly cheated on her. As Kaiser has mentioned, Demi should be trying to present an image of a "confident, capable woman of means and maturity," only she's not that person and she's going to go hunting for another dude to make her feel hot again. Her PR people are going to tell us about it too. The last we heard about 49 year-old Demi's lovelife she was spotted out with a 26 year-old model/personal trainer. I was hoping the guy was just training Demi, but she was seen going to his car outside a Rite Aid, which proves nothing I guess. Well now Demi has been linked to some idiot musician of indeterminate age, with a source claiming that she's "getting very close to him" and that he "wants to get her to record a track with him." The "source" also touts how "hot" Demi is, which we've heard many times before from anonymous "sources" who spot her out and note how "hot" she is.
Has Demi Moore moved on to a hot new cub?

That's the word in music circles, where the soon-to-be ex-Mrs. Kutcher is rumored to be texting up a storm with hot Canadian musician Ricky J.

"Demi and Ricky have been getting very flirty recently," a source close to the situation tells RadarOnline.com. "Ricky thinks she's really hot, and Demi seems to be loving the attention."

Ricky, best known for his hit single, No Means No, is currently in Los Angeles and working on getting a date with the 49-year-old gorgeous actress, and not just for social reasons.

"Ricky wants to get her to record a track with him," the source says. "Demi has actually got a great voice, and it helps that she is super, super hot too!"
[From Radar Online]
Here's what I'm hoping is the origin of this story: this terrible rapper "Ricky J" wants some publicity and is releasing this completely fake story to Radar Online about a non-existent texting relationship with Demi Moore. The reason I think it's a fake story is because Ricky J. is old enough not to be a "cub" to Demi, but instead they use an old photo of him and never mention how old he is. Given J.Lo's latest boyfriend, I wouldn't be surprised if Demi likes this guy, though. She's gone through some rough times and she needs someone to tell her she's "hot" and "gorgeous." Just getting the press to repeat it over and over isn't enough for her.
Look at the video for this douche's "hit single", "No Means No," it's incredibly bad. Commenters are calling it the "date rape national anthem." This song came out in 2001 and he looks at least 20, so he's at least 30 something now. That's an improvement for Demi.

After I wrote all that I found these photos of the guy out on 1-14-12. He definitely looks mid to late 30s. Here's a link to his website where I found his latest cheesy as hell video, "Waitin 4 You." (Below.) 10 to one that someone comes here within a few hours to defend the guy and write about how awesome he is.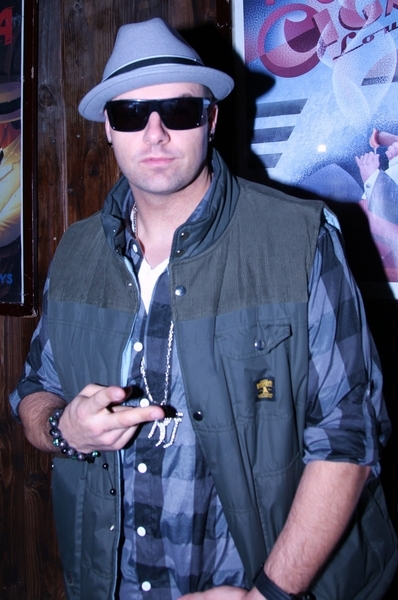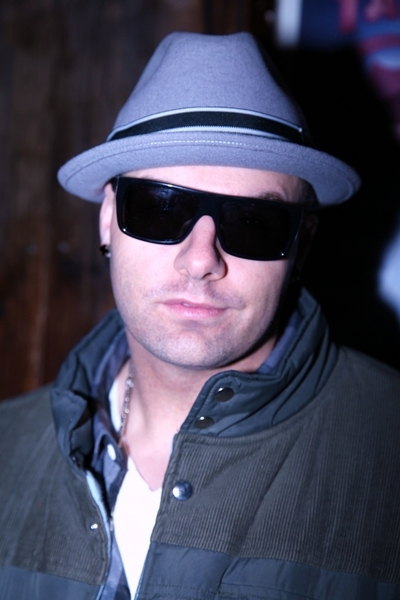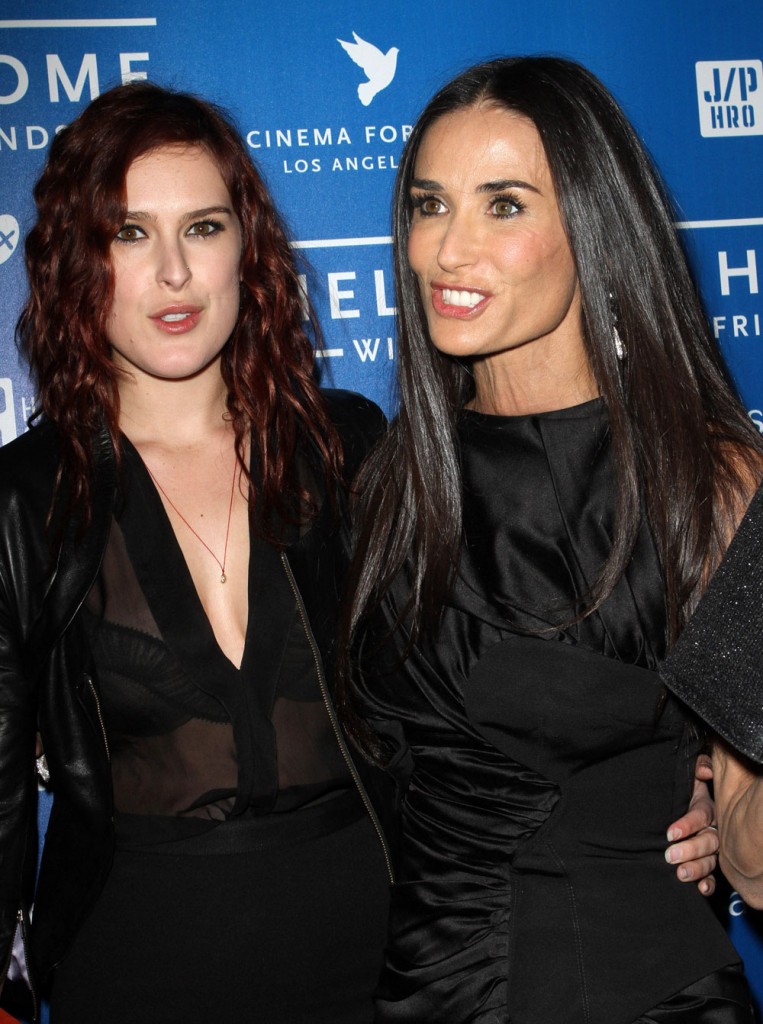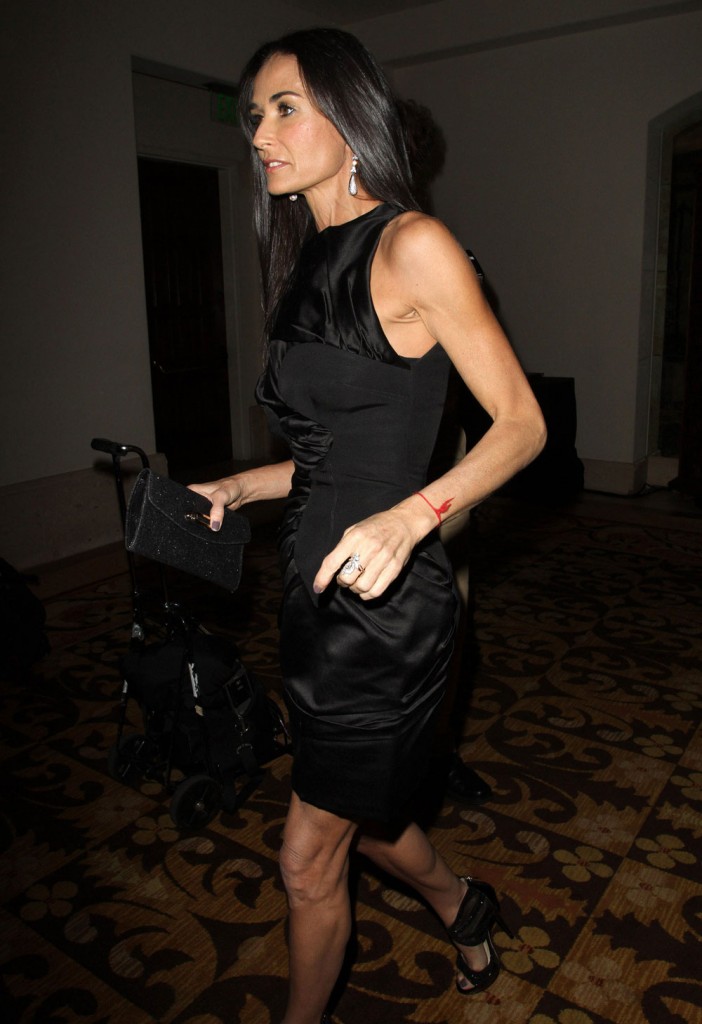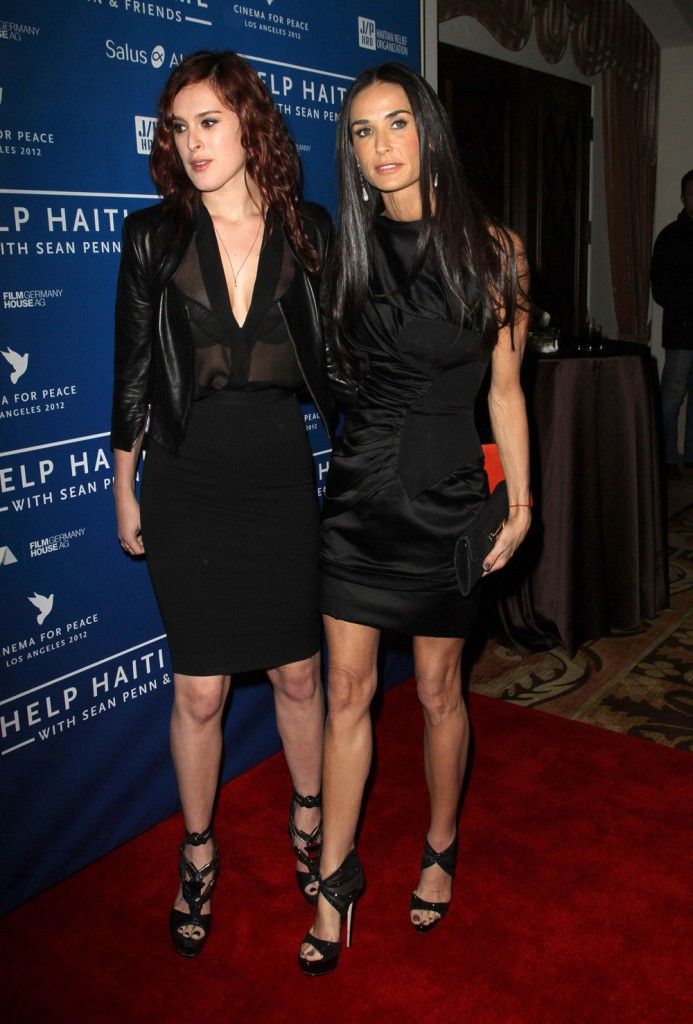 Demi is shown at a Cinema for Peace event with Rumer on 1-14-12. Credit: WENN.com. Ricky J photos credit: PRPhotos