Rooney Mara just replaced Blake Lively in that Steven Soderbergh movie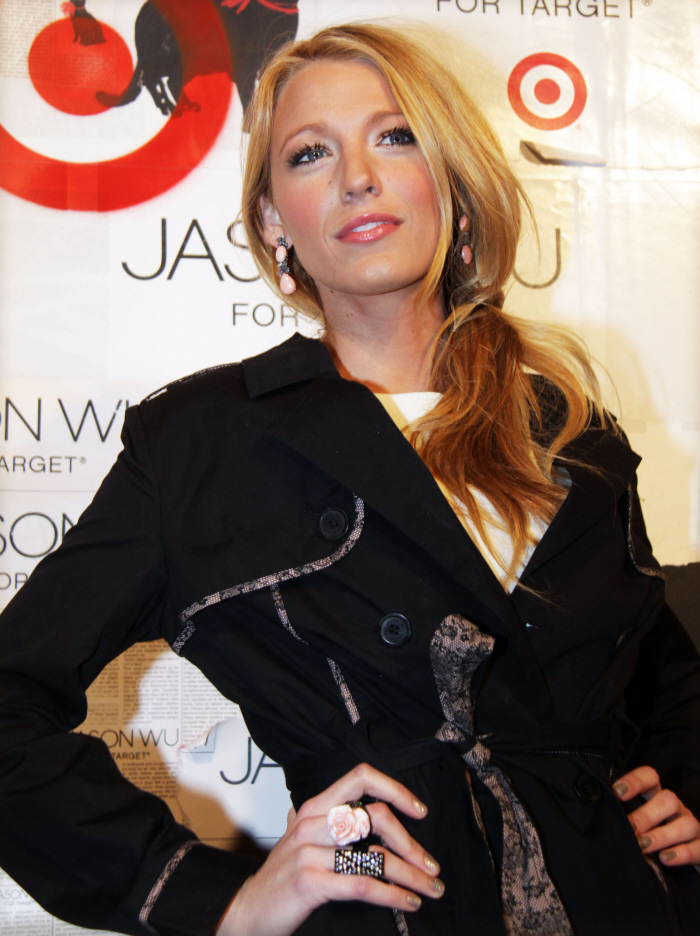 Several weeks ago, a particularly interesting piece of casting news broke – Blake Lively had been cast in a lead role in a Steven Soderbergh-directed film. It was believed that Blake was Soderbergh's choice to play a pill-popping military wife in The Side Effects, and the cast was rounded out with Channing Tatum (as Blake's husband) and Jude Law (as Blake's therapist/lover). It would have been a really big deal for Blake, if she delivered even a solid-to-good performance in a Soderbergh film. Unfortunately, last week, everything seemed to fall apart. Producers went public saying that Blake was not cast in the role, had never been officially cast, and that the film could not be financed with Blake in the lead role. What happened? It's up for debate. Some blame producers, some blame Soderbergh's unconventional casting habits, some blame Blake's history as a not-so-stunning actress.
Whatever happened, it does look bad for Blake, though. And it looks even worse now – Blake is officially OUT. Guess who's in the role now? Rooney Mara. There isn't an "UUUUUGGGGHHH" big enough.
In her first lead role since her Oscar-nominated turn in The Girl With The Dragon Tattoo, Rooney Mara has just committed to starring in Side Effects, the Steven Soderbergh-directed thriller. Mara will replace Blake Lively in a film that also stars Jude Law, Channing Tatum and Catherine Zeta-Jones.

Mara plays Emily Hawkins, a sexy but unsettled young woman who is taking serious amounts of prescription drugs to deal with anxiety and depression surrounding the pending release of her husband from prison. Her husband has been in prison for three years and after taking a new medicine she was prescribed, she unknowingly murders her husband and stands trial for murder.

Scott Z. Burns wrote the script, and Open Road will distribute in the U.S. It looked like Megan Ellison's Annapurna Pictures would be financier, but I have been hearing that is a bit shaky. Greg Jacobs and Lorenzo di Bonaventura are producing. Shooting begins in April.

Since her breakout performance as Lisbeth Salander, Mara has been courted for several major roles, including the female lead in the Kathryn Bigelow film about the hunt for Osama Bin Laden. That film clashed with her promotional schedule on Dragon Tattoo. Mara is currently in Tokyo promoting the film.
[From Deadline]
So, is that it? Rooney Mara is "better" than Blake Lively? Rooney is a better actress, sure. But I simply LIKE Blake more. Blake is a professional, she carries herself like a young actress who is simply happy to work, and Blake's interviews don't make me want to punch her in the face. I hope Steven Soderbergh likes being disrespected by an entitled, snotty little girl, because Rooney Mara has no appreciation for the opportunities she's had as an actress, and she has a history of being an unprofessional brat. Also, I don't buy Rooney as capable of playing "sexy". She's milquetoast, asexual and bland.
Sigh… I was really hoping Rooney wouldn't "happen" in Hollywood, but she ended up with an Oscar nomination (BEST ACTRESS?!?!!?) and now this. It's so depressing when people with terrible personalities succeed in life.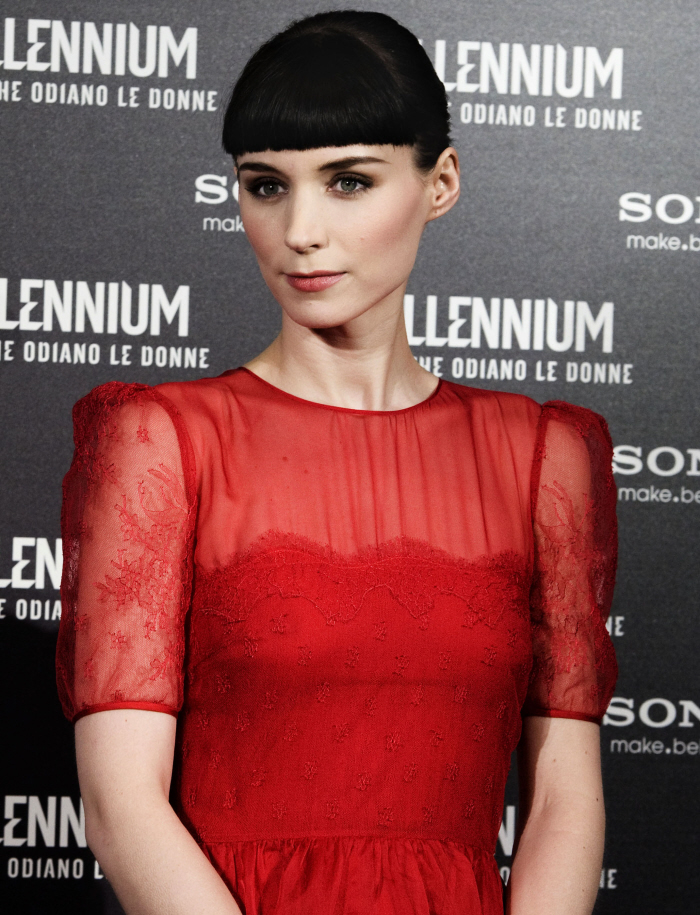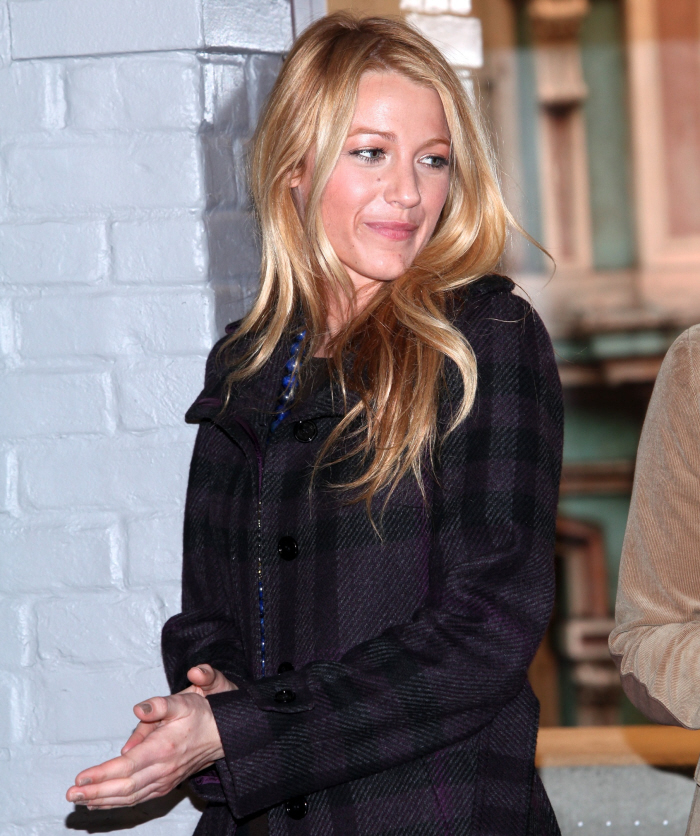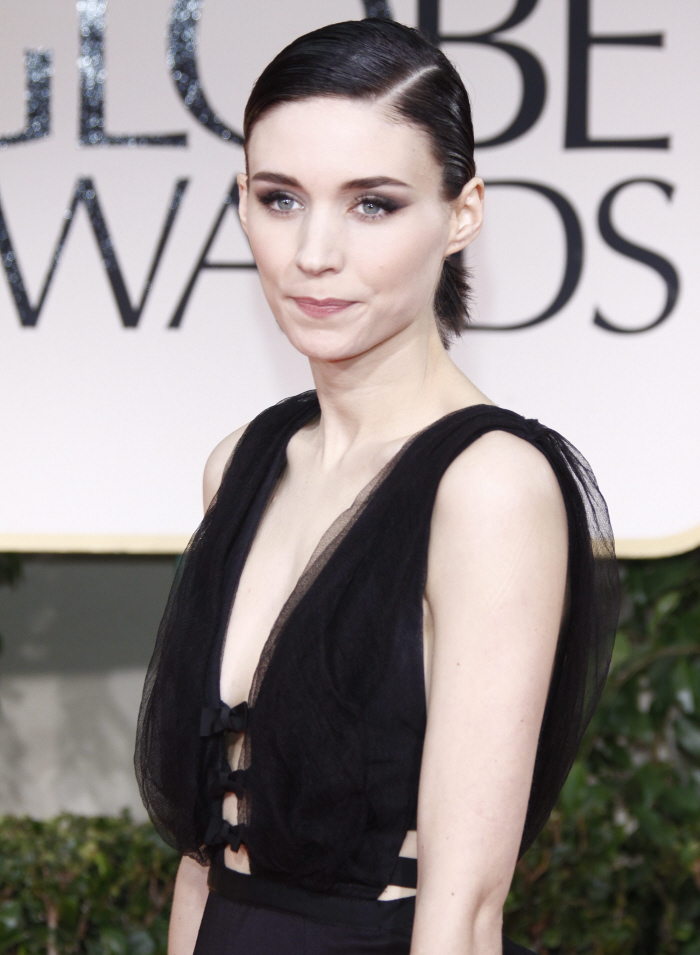 Photos courtesy of WENN.

Written by Kaiser

Posted in Blake Lively, Rooney Mara

- Harry Styles & Kimberly Stewart going strong [Lainey]
- Demi Moore's new man is gross [D-Listed]
- Fug or fab: Emma Stone [Go Fug Yourself]
- Arrest warrant issued for Jenelle Evans [Reality Tea]
- Only God Forgives review [Pajiba]
- Hugh Jackman, scooter master [Buzzfeed]
- Who does Drew Barrymore call her sister? [Evil Beet]
- Cannes couples past and present [Popsugar]
- Arrested Development supercut [CDAN]
- Lea Michele's see through skirt [Celebslam]
- Cheating wife's lover escapes out of window [Movin925]
- Joe Francis is crazy [Starcasm]
157 Responses to "Rooney Mara just replaced Blake Lively in that Steven Soderbergh movie"