Costume Designers awards featuring Rooney Mara, Kate Beckinsale: who brought it?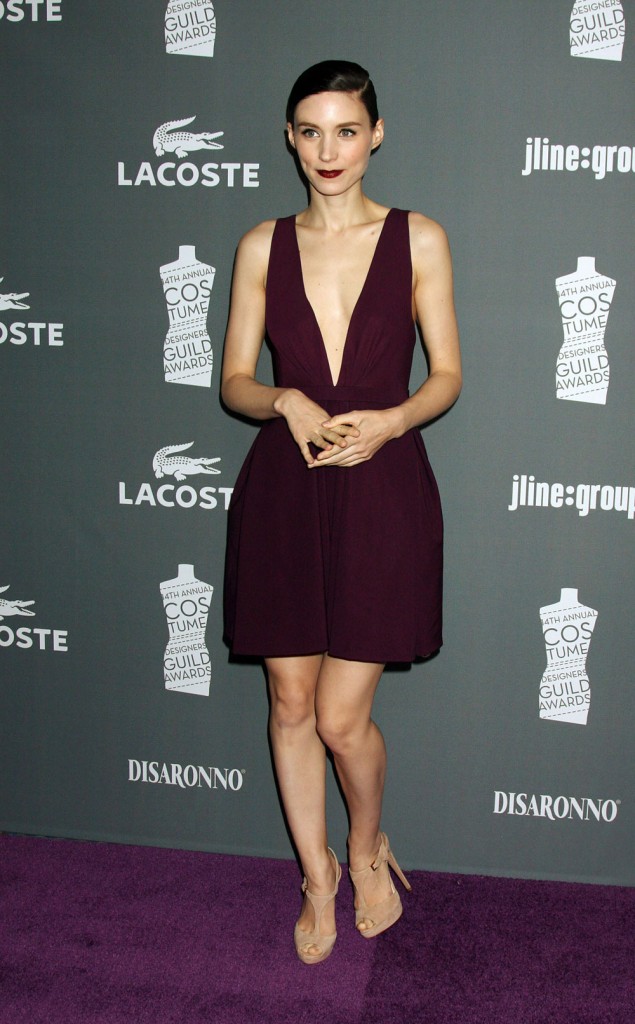 Last night the stars came out for the Costume Designers Guild Awards. Winners included "Downton Abbey," "Glee," Harry Potter and the Deathly Hallows Pt. 2, and The Girl with the Dragon Tattoo. Here's a link to the complete list of winners and nominees by category. I'd love to talk about the incredible costumes on "Downton Abbey" for a moment. Kaiser and I are both big fans, and we were chatting about how some patterns and dresses were re-used during the recent season. Like I noticed that Lady Mary was win a certain modern green pattern dress that Livinia was seen wearing in future episodes. Kaiser clued me in to the fact that they were probably recycling outfits to underscore how hard it was to get material and outfits during the war. It was clever, and was a small detail in an intricate show filled with costumes and set designs that transport you to another time and place. The win for "Downton Abbey's" costumers was well deserved and I'm just disappointed that none of the actresses from that fabulous show came out for this event. Now let's get to the fashion!
First off we have Rooney Mara in deep purple J. Mendel. I feel like she has one look, contemporary, and she works it on every red carpet. It's striking, though, and she pulls it off. Those shoes sort-of look too heavy with that dress, and they feel like the wrong style, but the nude color kind of makes them work. I really like her makeup too, it matches this style dress perfectly.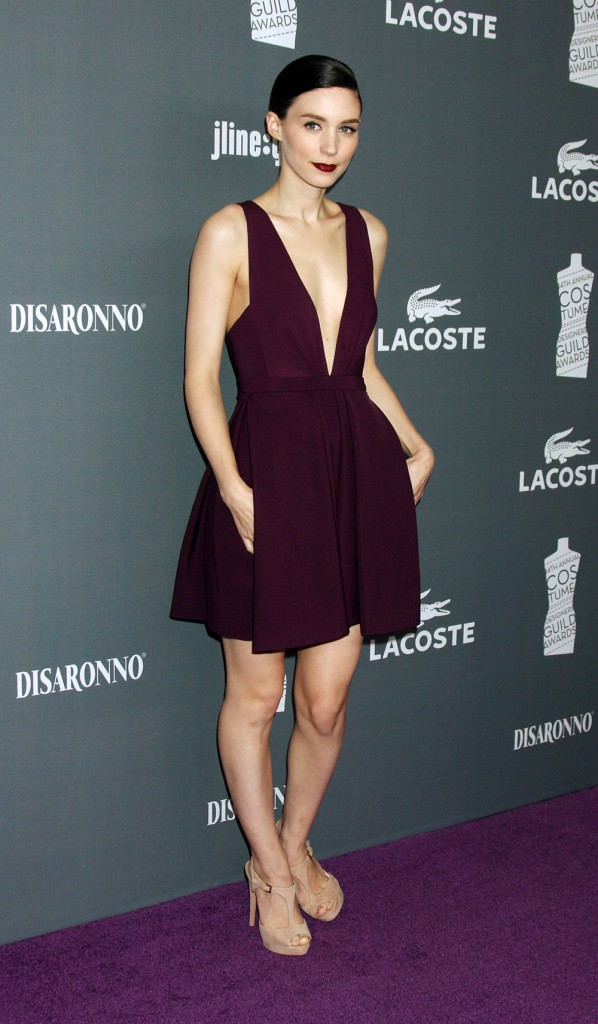 Kate Beckinsale also does one look, overdone, and it's getting a little old for me. Still, this woman is absolutely gorgeous. I think we've seen this draped bodice style on Kate before – but no, she just usually dresses to the hilt in white or black dresses. This is a Vivienne Westwood gown. I find it a little much with those giant earrings, but that's Kate.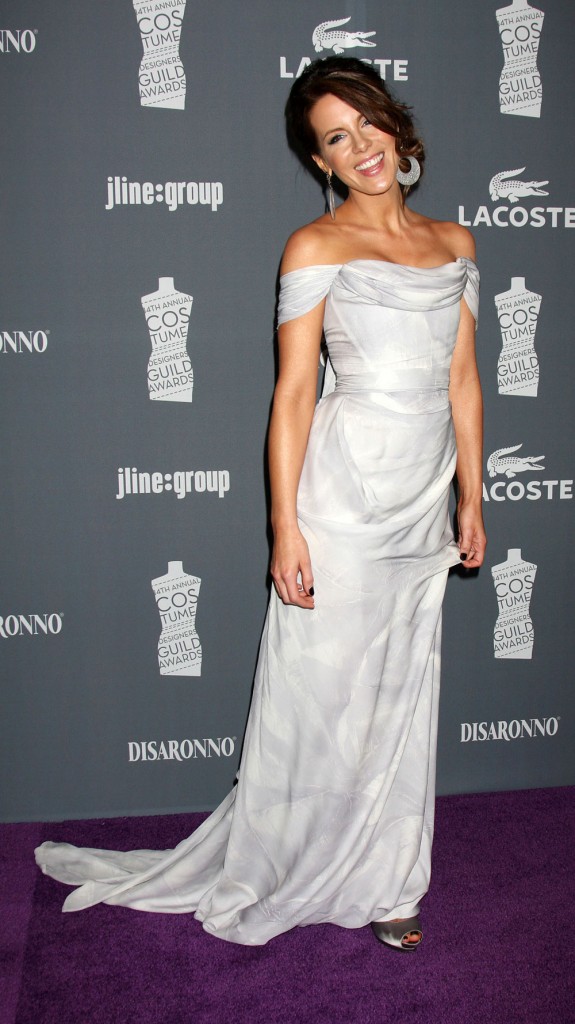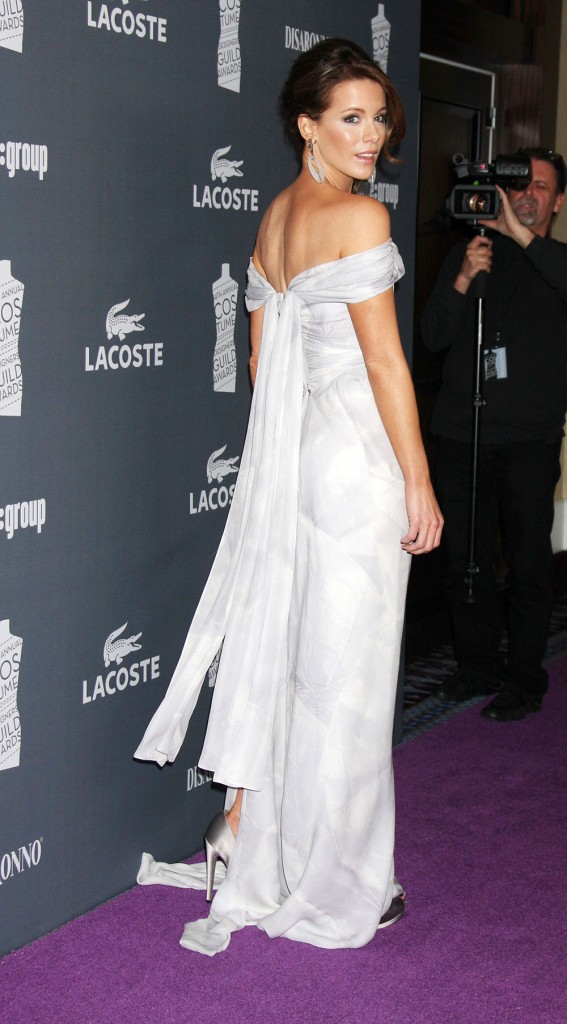 Also in Vivienne Westwood was Chloe Moretz, who is all of 15. I like this dress on her and find it cute and age-appropriate. Plus she's got a little pink streak in her hair! That just reminds us that she's a kid.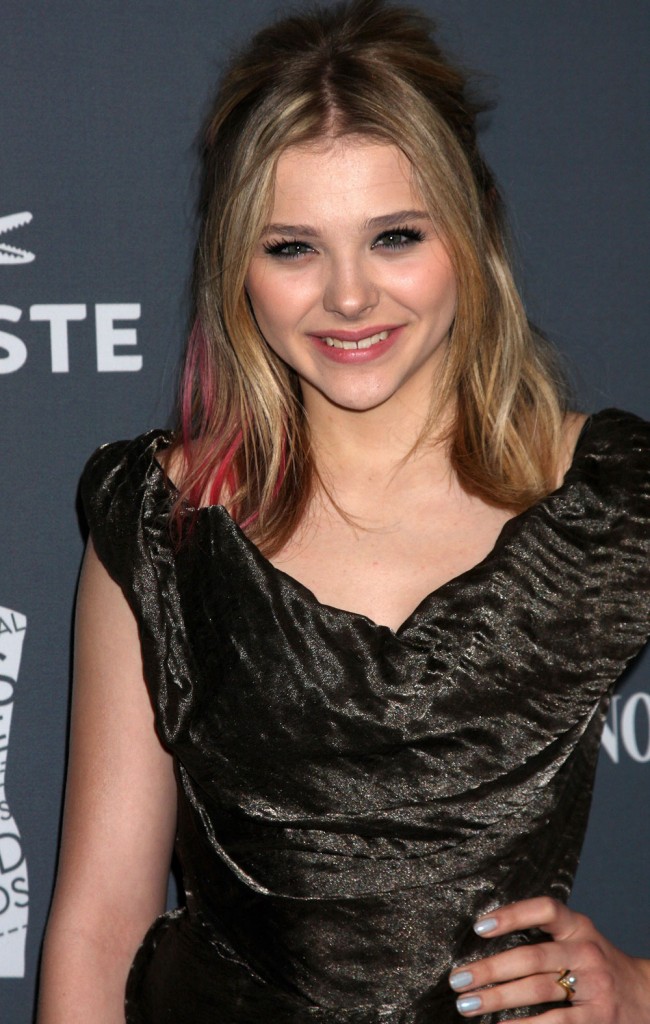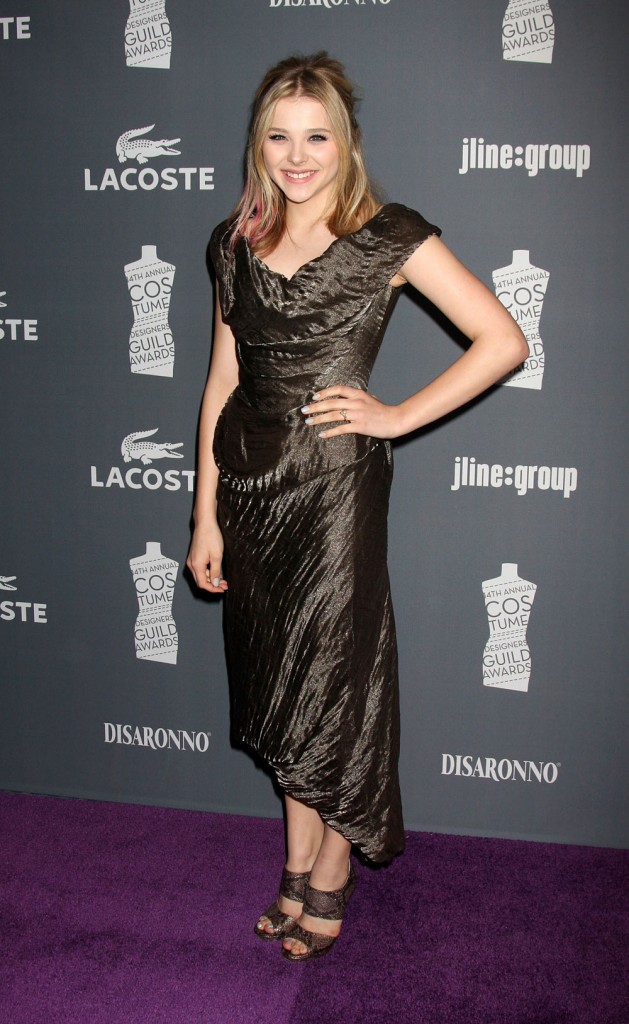 Penelope Ann Miller is trying to bring back the 80s in this ridiculous full length gold gown with a sequin cut out on the bodice and pirate sleeves. At least she fixed her gray hair.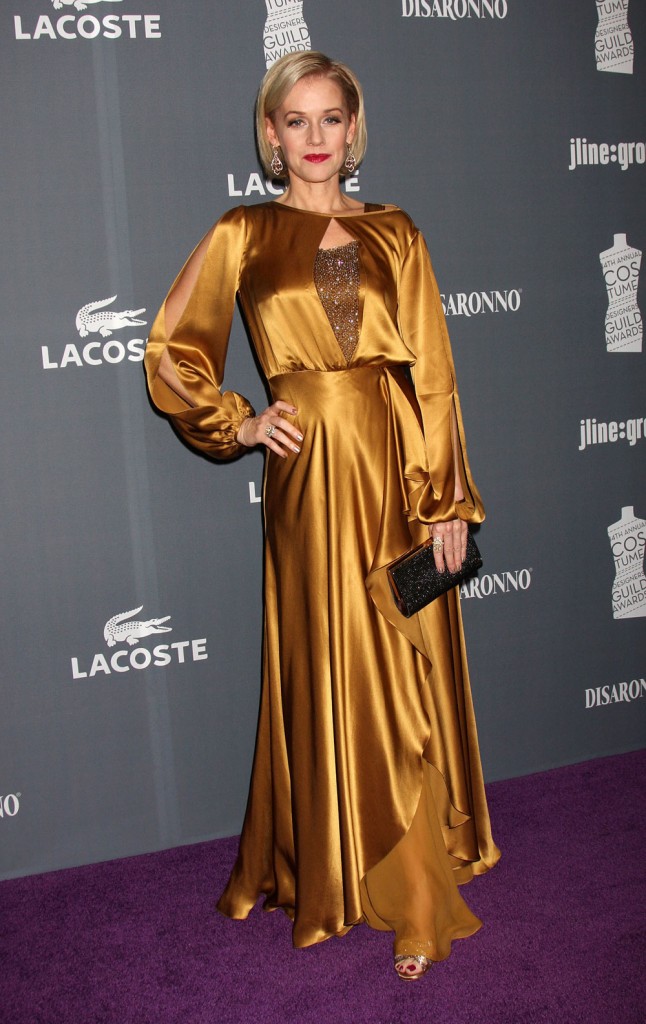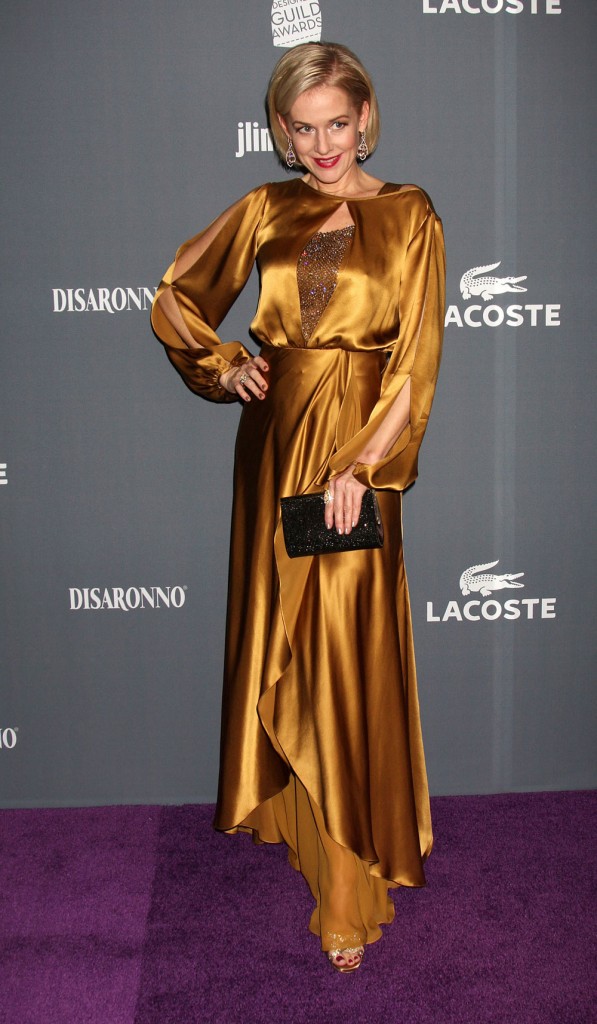 My girl Erika Christensen from "Parenthood" was styled beautifully with sideswept perfectly curled hair, red lips and pretty makeup. This red satin dress isn't flattering on her, though. These type of straight-down dresses rarely are, and I know not to even bother trying them on in the store because they inevitably emphasize my hips. Kaiser mentioned to me that this dress may have worked with better tailoring.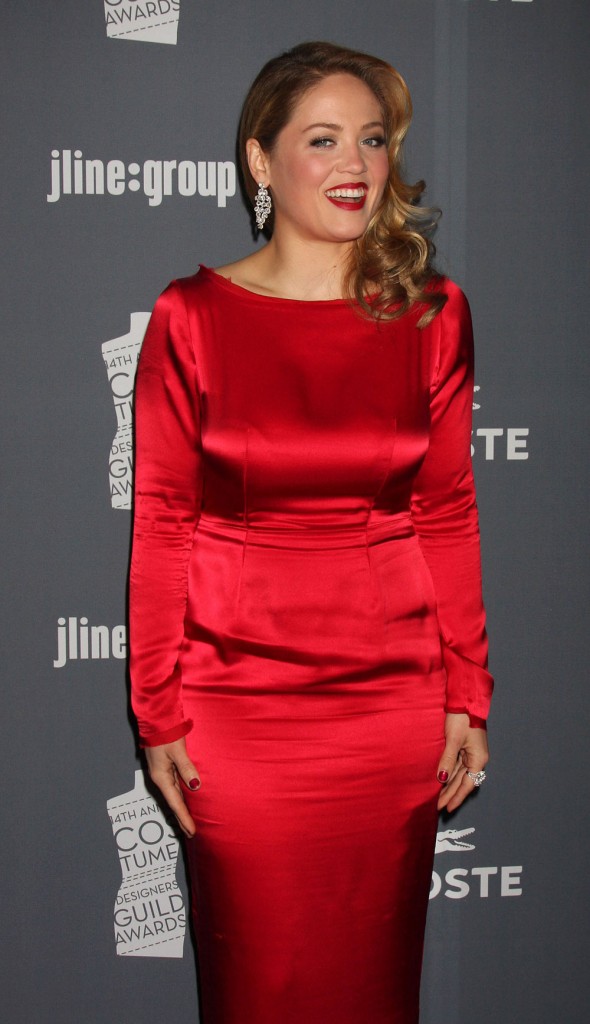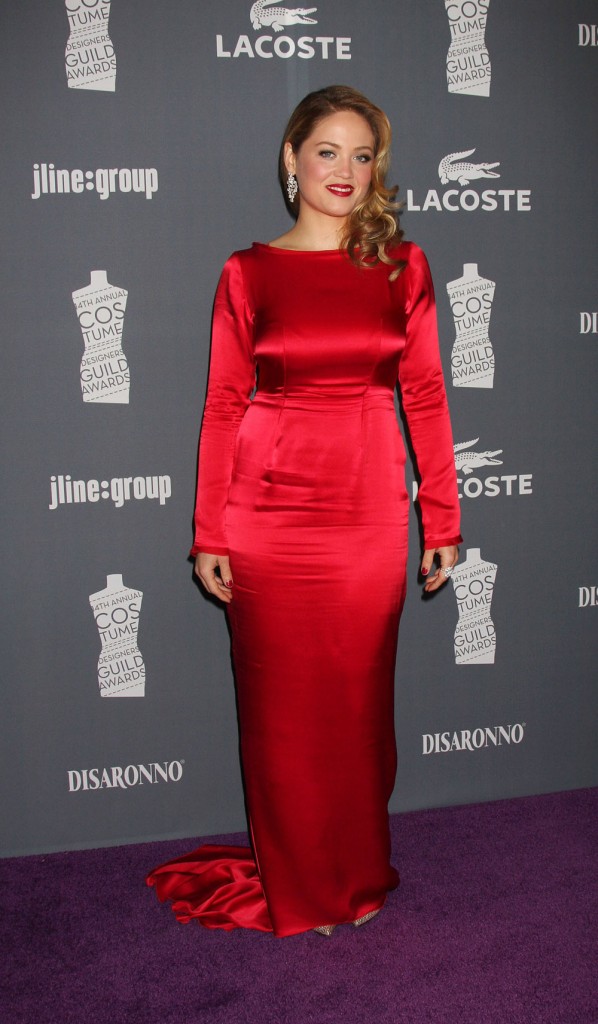 Jane Lynch wore a striking floor length red gown with a sweetheart neckline. We're always seeing her in navy and black dresses and this color really pops on her. She looks elegant.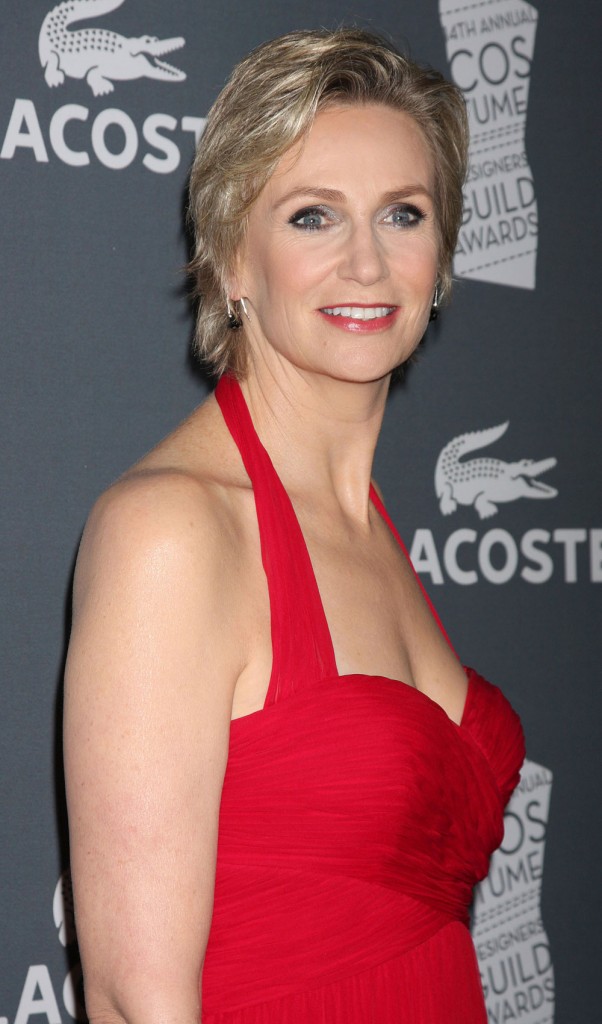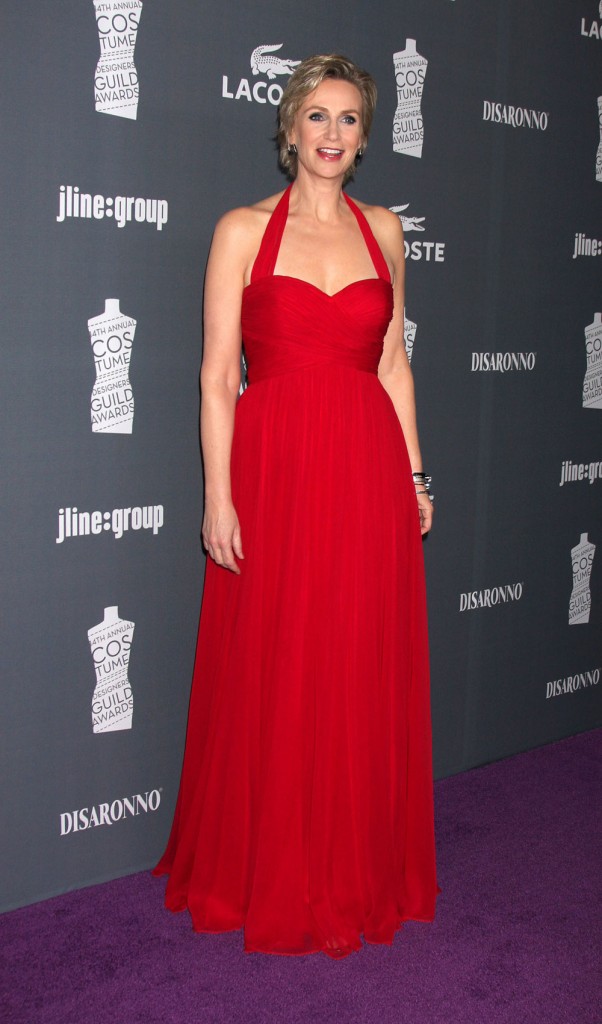 Some of you may disagree, but I covet these awesome shoes that Amber Valetta from "Revenge" is wearing. Business in the front, sexy party in the back! How amazing are these open starburst wedges? I could stare at these for hours, preferably on my own feet. Excuse me while I take a little break and fantasize about wearing these shoes.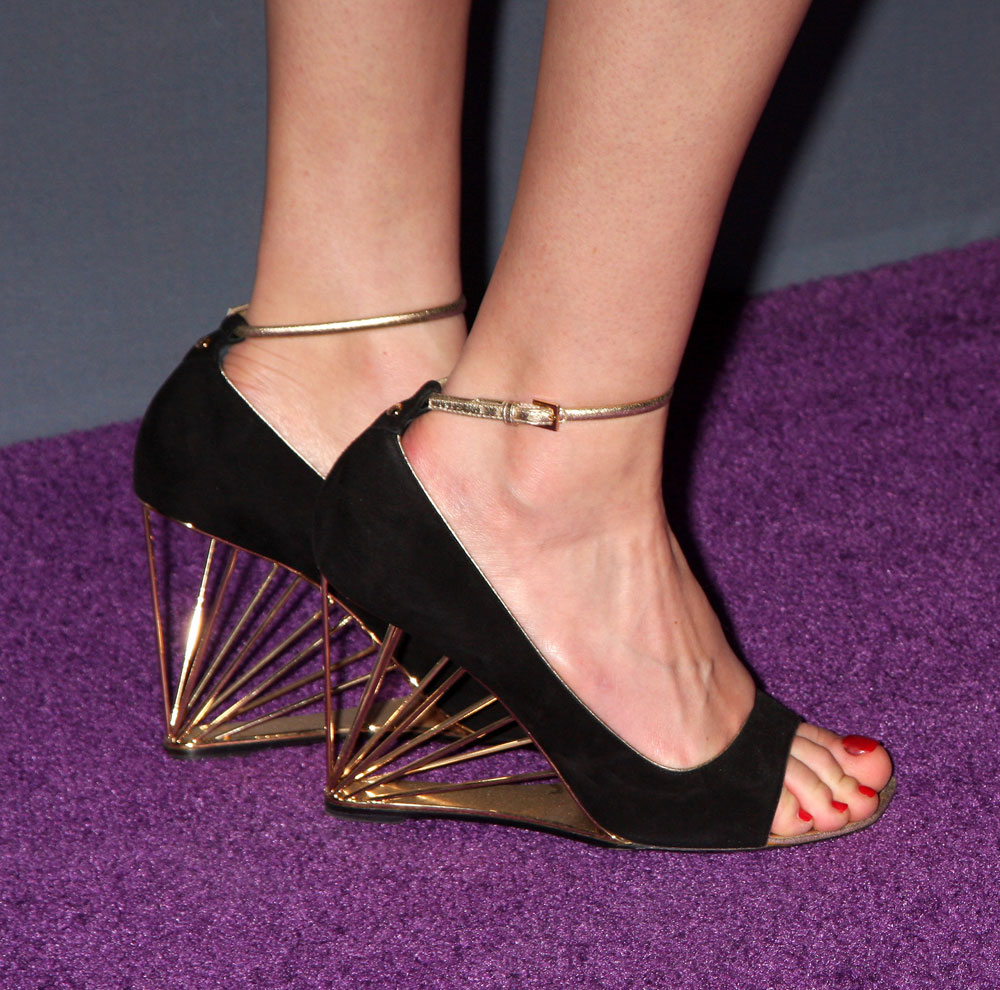 As for Amber's tight salmon high-neck dress, I love it. I feel like some different styling would have completed the look, though, and I'd like to see her with her hair down. A quick image search shows that she usually wears it down, so maybe she wanted to switch it up. Simple dress plus killer shoes.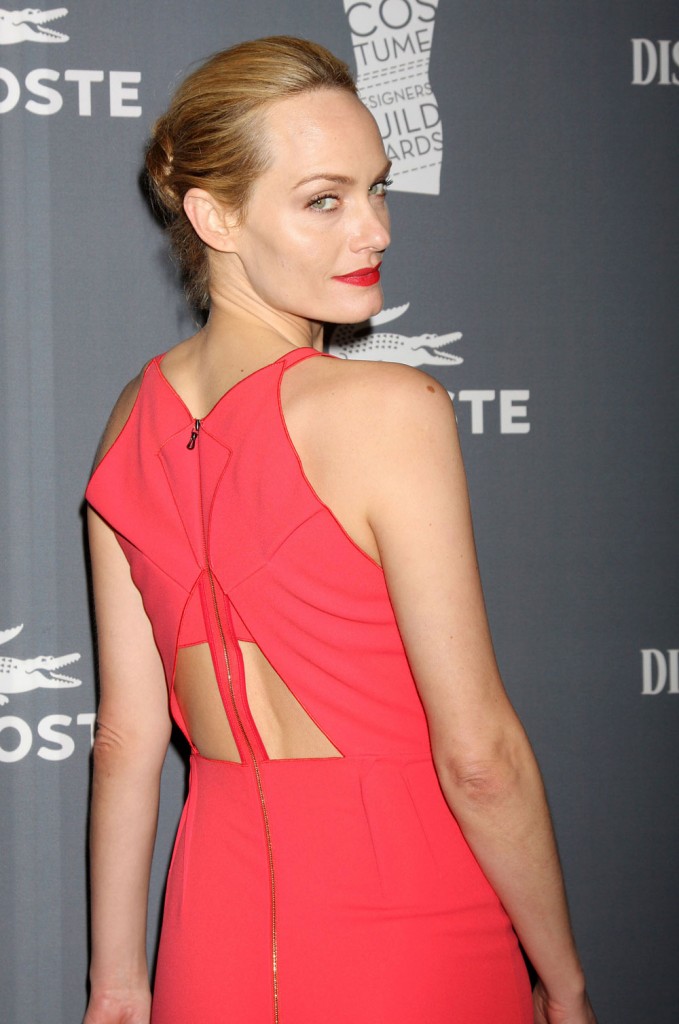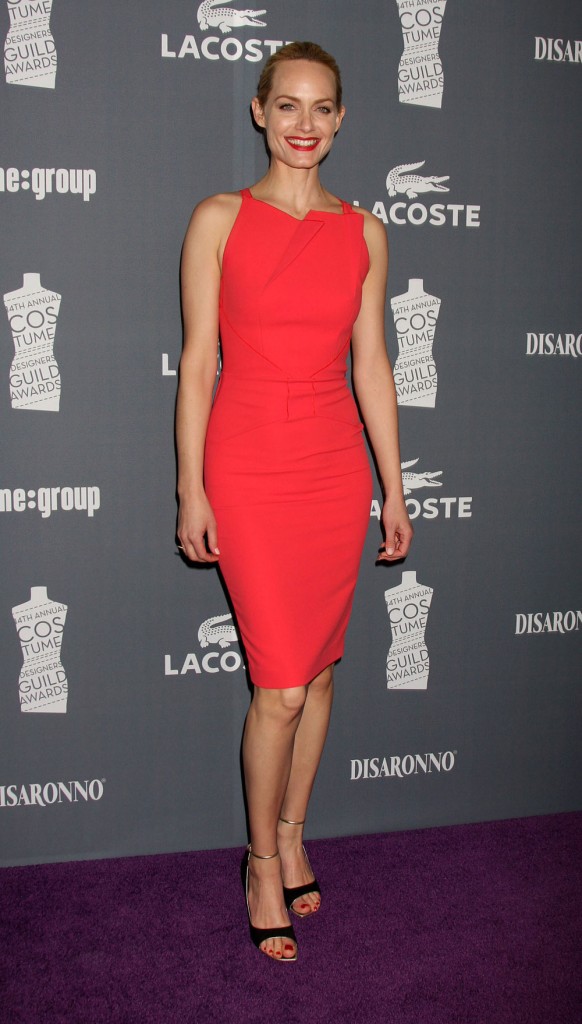 Oh here's Rooney posing with Trish Summerville, the costume designer for Girl with The Dragon Tattoo.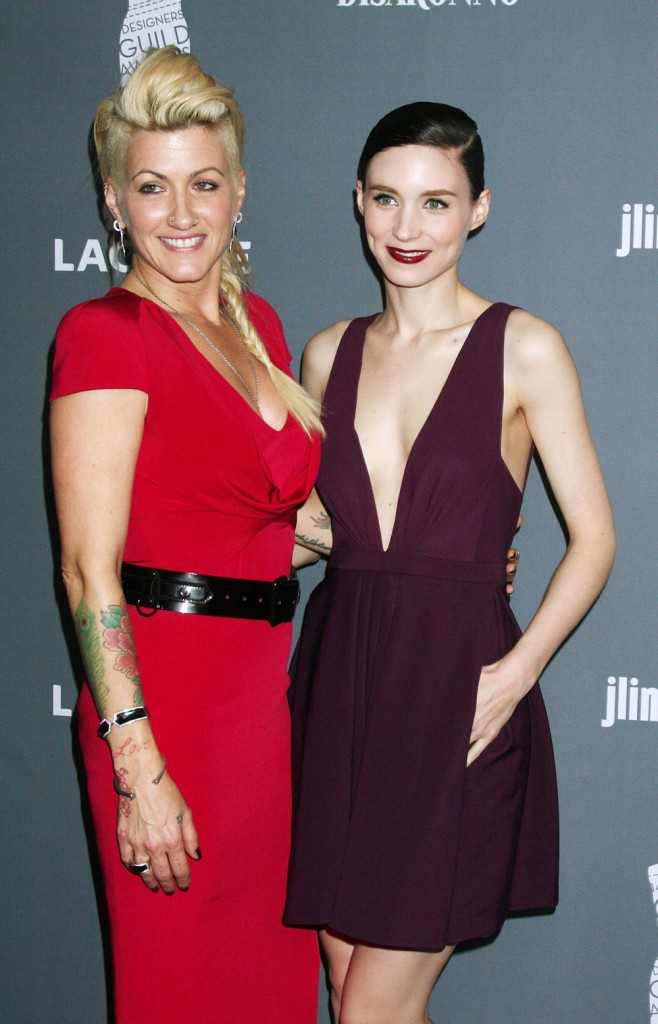 Photo credit: Nikki Nelson / WENN.com
Written by Celebitchy

Posted in Amber Valetta, Chloe Moretz, Erika Christensen, Fashion, Jane Lynch, Kate Beckinsale, Penelope Ann Miller, Rooney Mara

- Mariah Carey lip synced on American Idol [CDAN]
- Colin Firth is looking good [Lainey Gossip]
- Internet celebrity charged with murder! [D-Listed]
- What is Paz Vega wearing? [Go Fug Yourself]
- New bachelors on The Bachelorette [Reality Tea]
- Goodbye to The Office [Pajiba]
- Bachelor Sean's fiance cheats on him [Evil Beet]
- Britney Spears out with her man [Popsugar]
- Nina Dobrev works it [Popoholic]
- Cindy Crawford needs to lay off the 'tox [Celebslam]
- Who said it: Carrie Bradshaw or The Dalai Lama? [Buzzfeed]
32 Responses to "Costume Designers awards featuring Rooney Mara, Kate Beckinsale: who brought it?"