Madonna complains about being a single mother "It's a challenge juggling everything"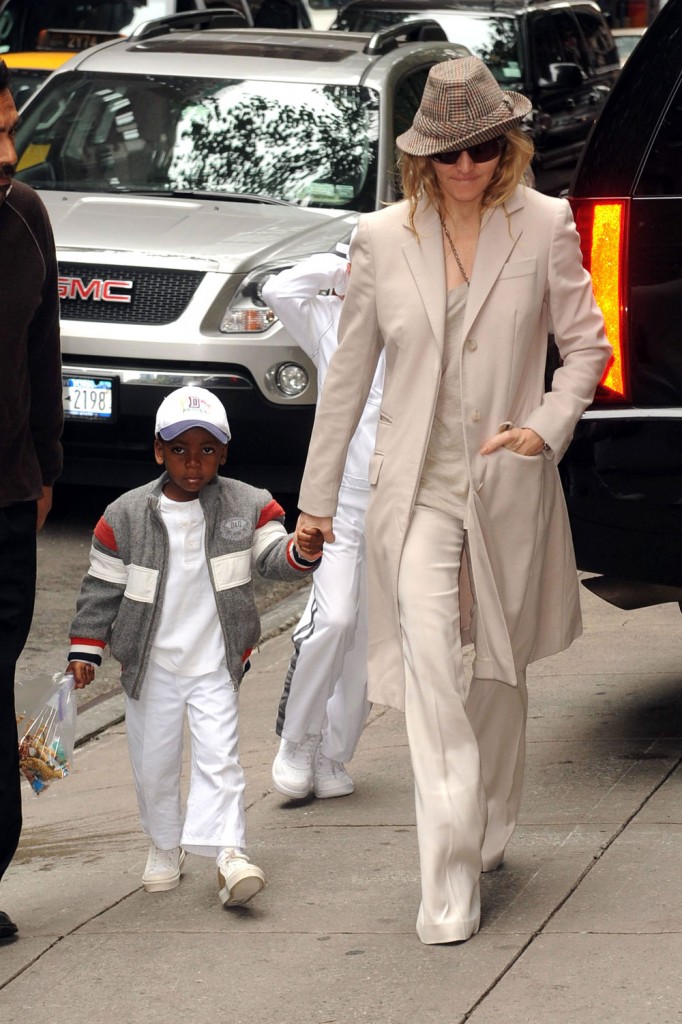 Back in 2009, Madonna's former chef and house manager spoke on the record to the National Enquirer, claiming that Madonna spent "maybe half an hour with the kids" a day. Eric Ienco shared details of Madonna's daily schedule, which began with "two hours of yoga" followed by "two [additional] hours of Pilates and exercise." After that Madonna would check her e-mail and conduct business, during which time the kids were not allowed to disturb her at all. In response to that story I wrote that it seemed pretty reasonable for Madonna to carve out eight hours a day for herself working from home, and that she just exercised half the time as part of her "work."
It's also well established that Madonna has nannies for her now four children, probably several on duty at a time. In 2007 Madonna's former nanny was shopping a tell-all, which never went anywhere as far as I can tell. Then in 2009 another nanny either left or was fired and posted some unflattering entries on Facebook thought to refer to Madonna. And here are photos from 2011 of two different nannies with Madonna's youngest children.
That's all preface to this story of Madonna complaining about how hard it is to be a single mother, as if she has any inkling of what that translates to for average moms.
Her headaches over Lourdes, 15, Rocco, 12, David, six, and Mercy, five, are just the same as any divorcee holding down a job, according to the multi-millionairess.

And Madonna, 53, blasted critics of her parenting skills — fuming: "Everybody has something to say about the way I live my life.

"At the end of the day I'm doing my best. If people don't like it, then that's really their problem."

Madonna said four years after her divorce from 43-year-old Brit film director Ritchie: "Sometimes I cope with it very well, sometimes it's a struggle."

The star has used her experiences as a lone parent as an inspiration for some of the tracks on her forthcoming album, MDNA.

Discussing song I Don't Give A, she explained: "It's about the life of a single mother.

"It's a challenge juggling everything — multi-tasking is my middle name. I try to express that."…

But the song is also a clear broadside at Ritchie — Rocco's dad. The lyrics include "I tried to be a good girl, I tried to be your wife", and describe how she was "trying to be all you expected of me".

And if that wasn't explicit enough, she also raps about the "life of an ex-wife", having "no time", "doing ten things at once", "custody" and "pre-nups"…

Speaking to The Sun from her New York apartment — while taking a break from son David's French homework — she said: "I hope I'm a role model. I hope I give other girls a voice, women a voice, other women someone to look up to and admire. I keep rolling with the punches and trying to have integrity.

"And I hope I inspire women and give them strength to deal with life no matter what comes their way."
[From The Sun]
Oh Madonna. She might be inspiring to other women if her boyfriend wasn't less than half her age, if she wasn't injecting and nipping and tucking until she turned out looking like a puppet, and if she didn't dance around in her underwear in her last music video while faux breastfeeding a baby doll.
I get that Madonna isn't entirely isolated from heartbreak and struggle because she has over half a billion dollars. Money doesn't solve everything. It's just that she certainly is insulated from the concerns that the rest of us have just trying to get by. It sounds so disingenuous when she claims that she struggles as a single mom and wants to serve as some kind of role model. That's Madonna, oblivious as always.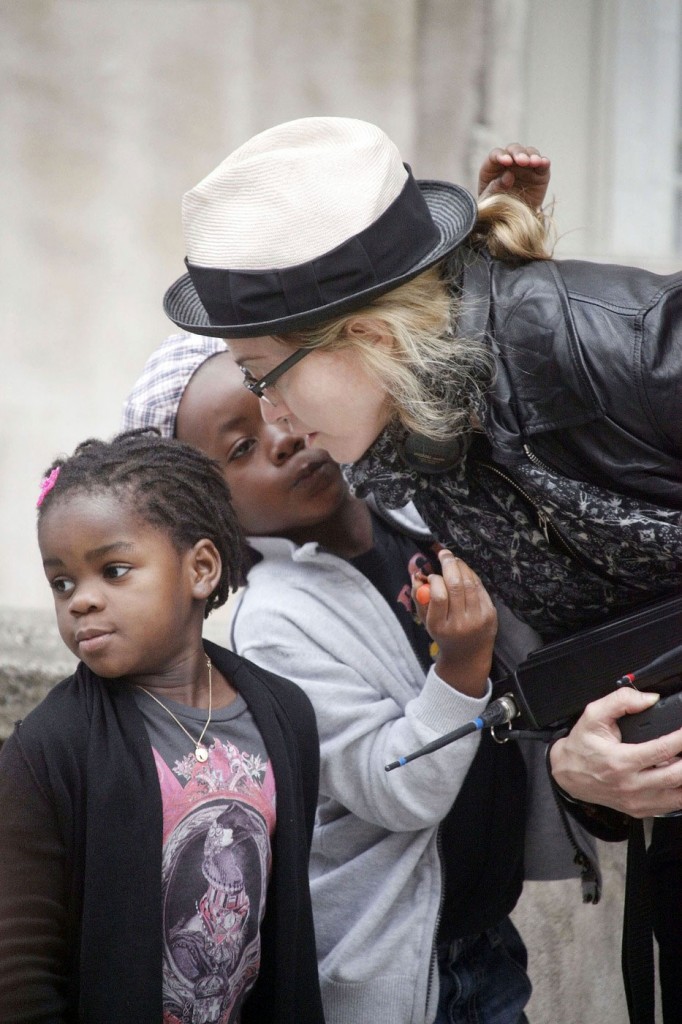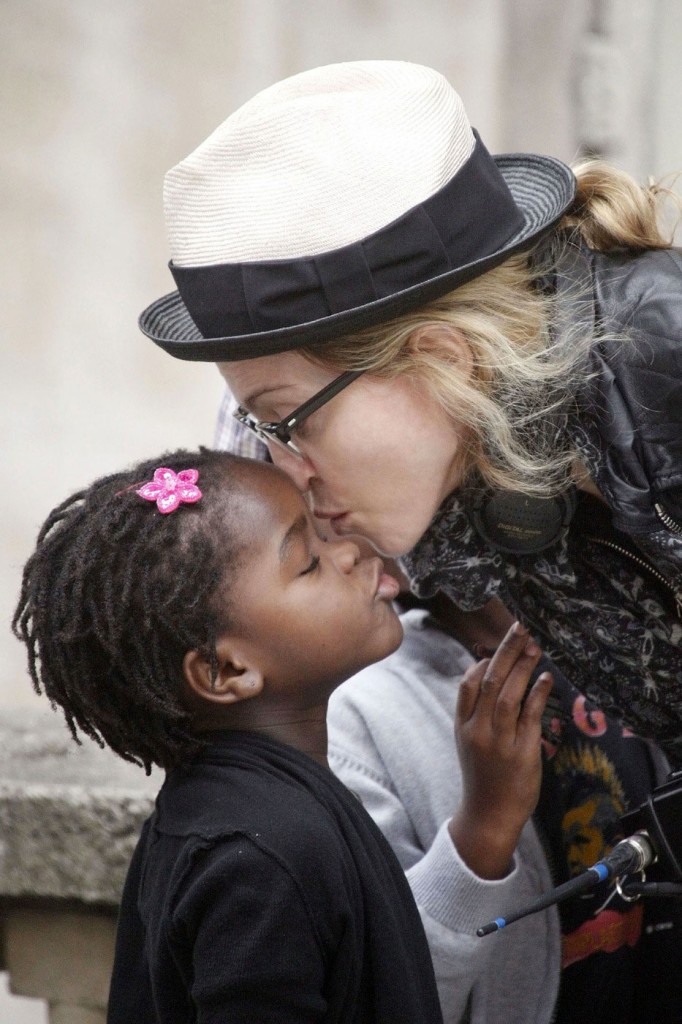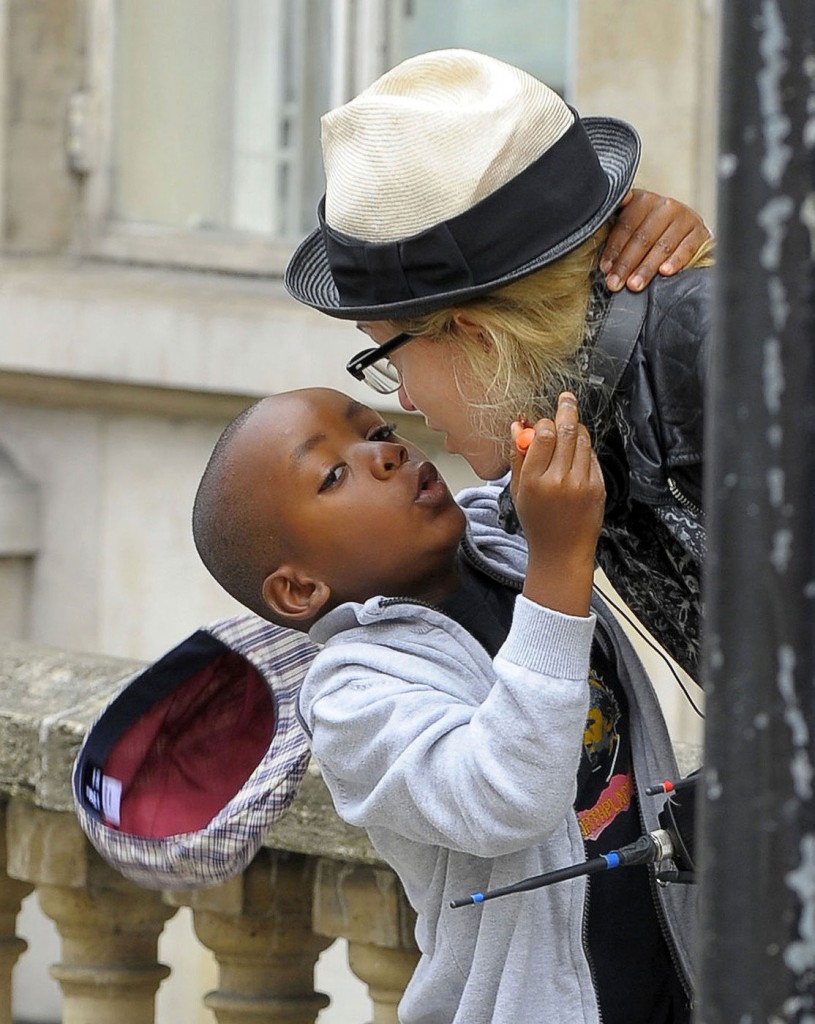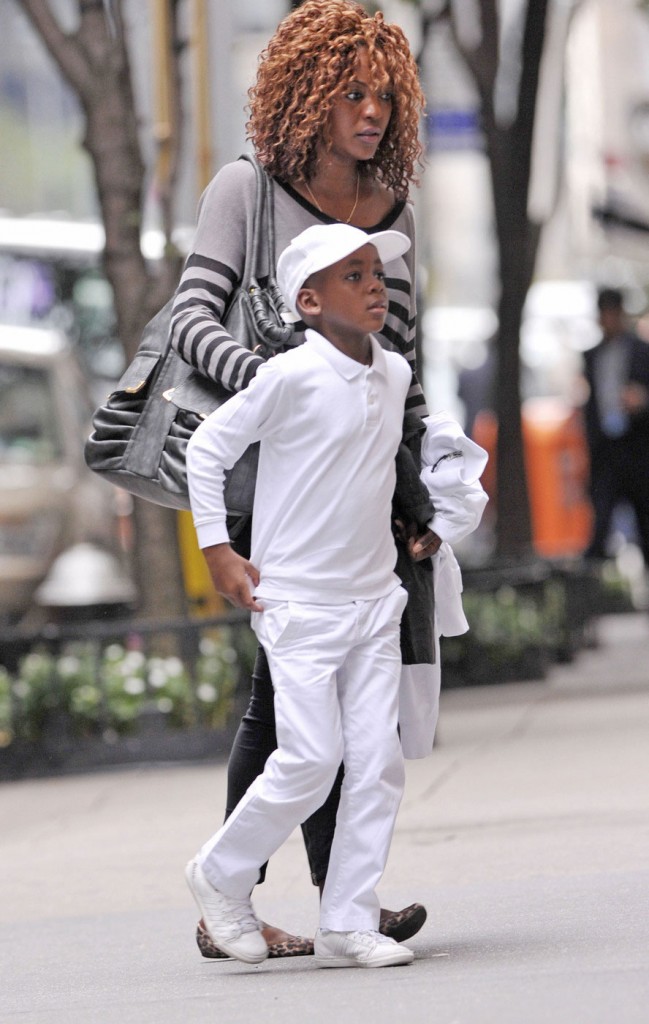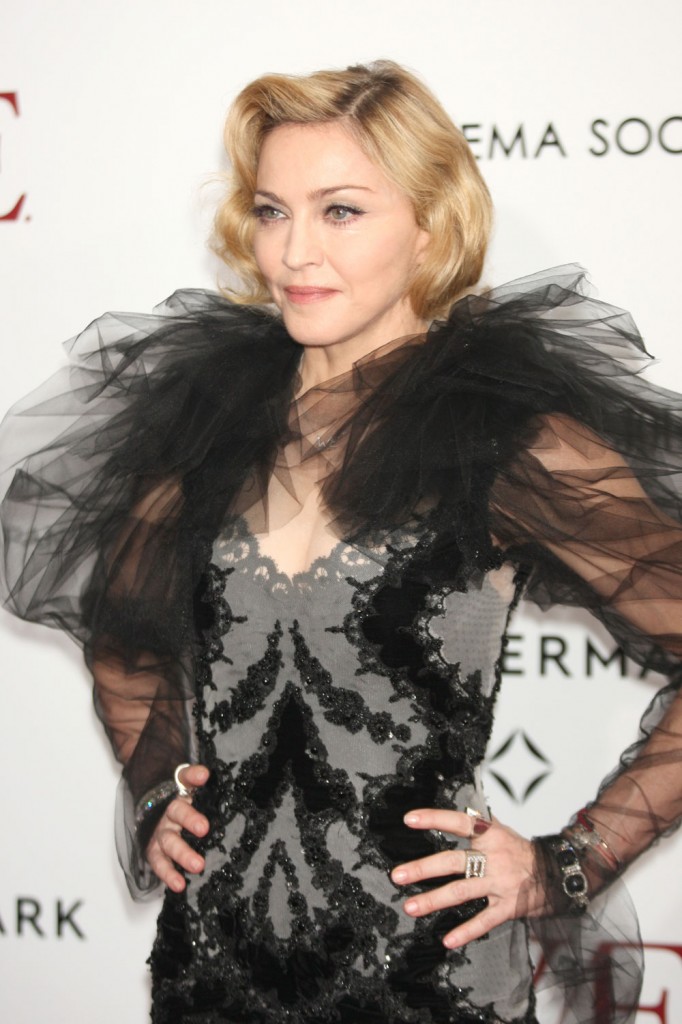 These photos of Madonna with David and Mercy are from August, 2010 when she was directing WE. Credit: PCNPhotos. David is shown with a nanny in 2011. Madonna also shown with David in 2009 (camel coat) and at the WE premiere on 1-23-12. Credit: WENN.com
Written by Celebitchy

Posted in Madonna

- Harry Styles & Kimberly Stewart going strong [Lainey]
- Demi Moore's new man is gross [D-Listed]
- Fug or fab: Emma Stone [Go Fug Yourself]
- Arrest warrant issued for Jenelle Evans [Reality Tea]
- Only God Forgives review [Pajiba]
- Hugh Jackman, scooter master [Buzzfeed]
- Who does Drew Barrymore call her sister? [Evil Beet]
- Cannes couples past and present [Popsugar]
- Arrested Development supercut [CDAN]
- Lea Michele's see through skirt [Celebslam]
- Cheating wife's lover escapes out of window [Movin925]
- Joe Francis is crazy [Starcasm]
84 Responses to "Madonna complains about being a single mother "It's a challenge juggling everything""