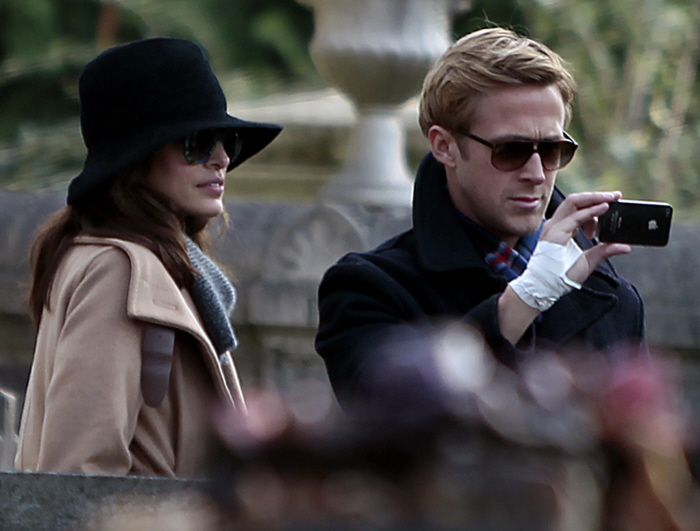 Well, this past weekend, The Mail and The Mirror reported that Ryan Gosling was in South Africa, "taking a break" from Eva Mendes. According to the reports, he was seen out with a German model. The story seemed sketchy in general, but added to the simple fact that Ryan seems pretty locked down in Bangkok while he films a movie… yeah, the report was BS. Eva's rep ended up denying the story. I tend to think that Eva and her team are the ones pushing many of the tabloid stories about this relationship, and I took Eva's denial as a confirmation of that. Eva is selling us something. And I wouldn't put it past her to be the source for part (or all) of this story in Us Weekly:
Eva Mendes is in crazy, stupid love with Ryan Gosling – and is pushing him to take the next step!

"She's ready to settle down," a source says of the actress. "She doesn't care about getting married, but she'd love it if Ryan moved in with her."

To convince Ryan, Eva offered to babysit his beloved dog, George, while the actor films a movie in Bangkok.

"He was going to have his friends watch George, but changed his mind at the last minute. That's a huge deal to him. He wouldn't leave that dog with just anyone," says the source.

And though Mendes doesn't have the seal of approval from Gosling's friends ("They think she's too Hollywood for Ryan," says another source), she can count on one person in her corner: "Ryan's mom loves Eva," insists the source. "And her opinion means a lot to him."
[From Us Weekly, print edition]
From my understanding, Eva has been camped out with Ryan in Thailand for weeks and weeks, so God knows who is looking after poor hipster puppy George. As for the other details in this story – eh. Sure, I'll believe that Eva doesn't want to get married. She's talked about that in interviews before. It might be a classic bait-and-switch, or maybe she just doesn't care about the ring. Now, does Ryan's mom love Eva? Would your mom love Eva? She just doesn't seem like the mom-friendly type of girl. You know who is the mom-friendly type of girl? Me. I know, you're surprised. But it's the truth! I think Ryan's mom would like me more.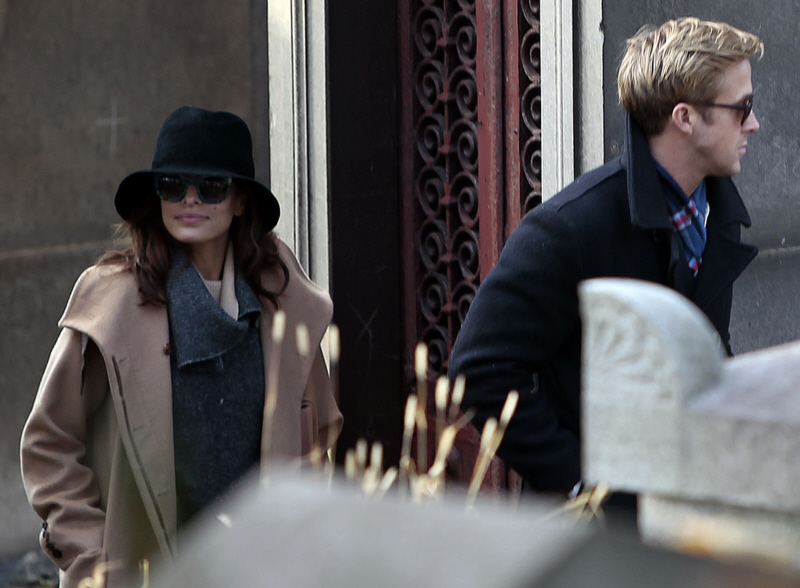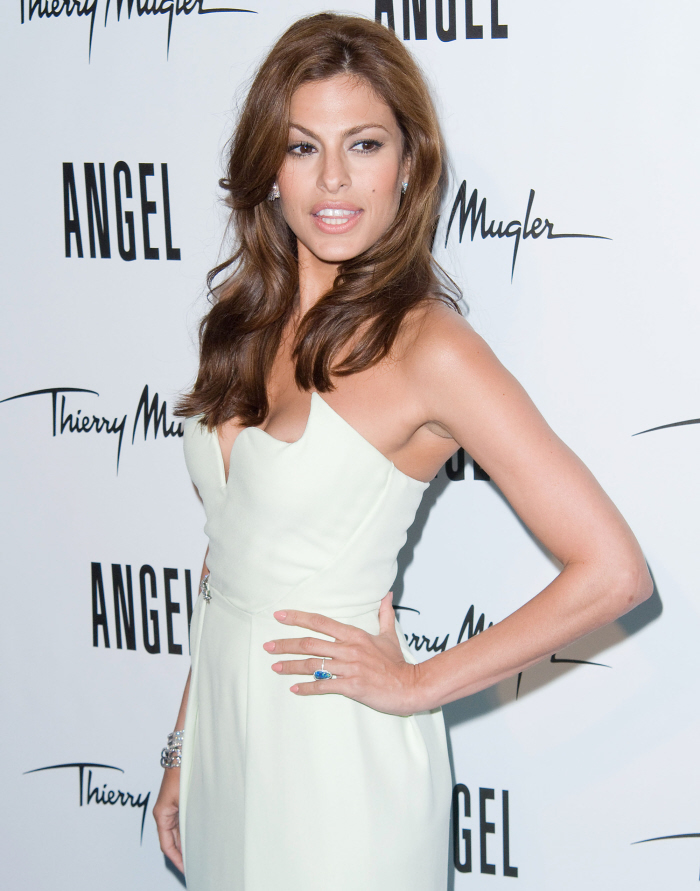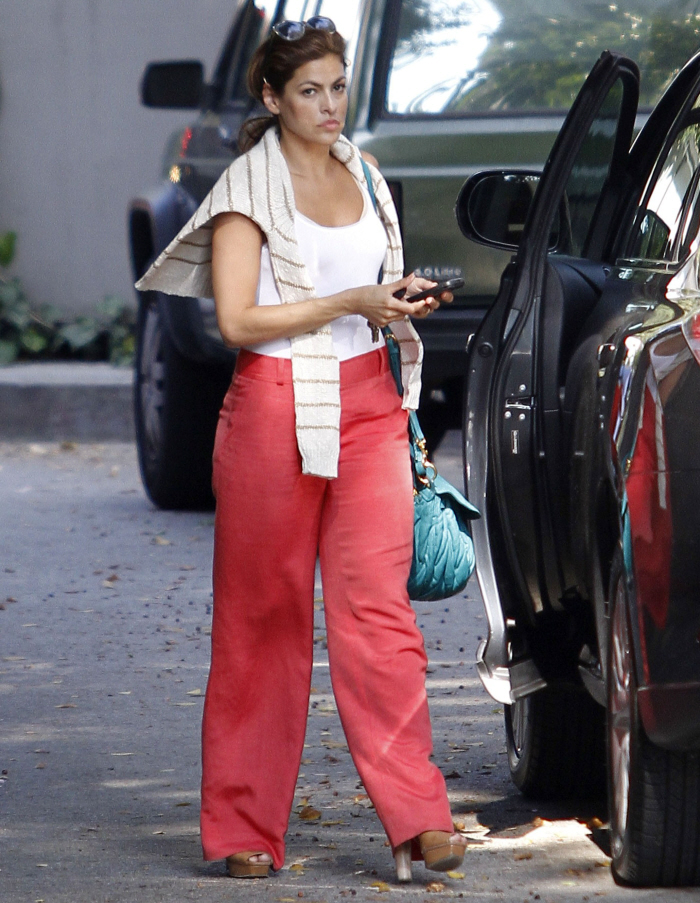 Photos courtesy of WENN.