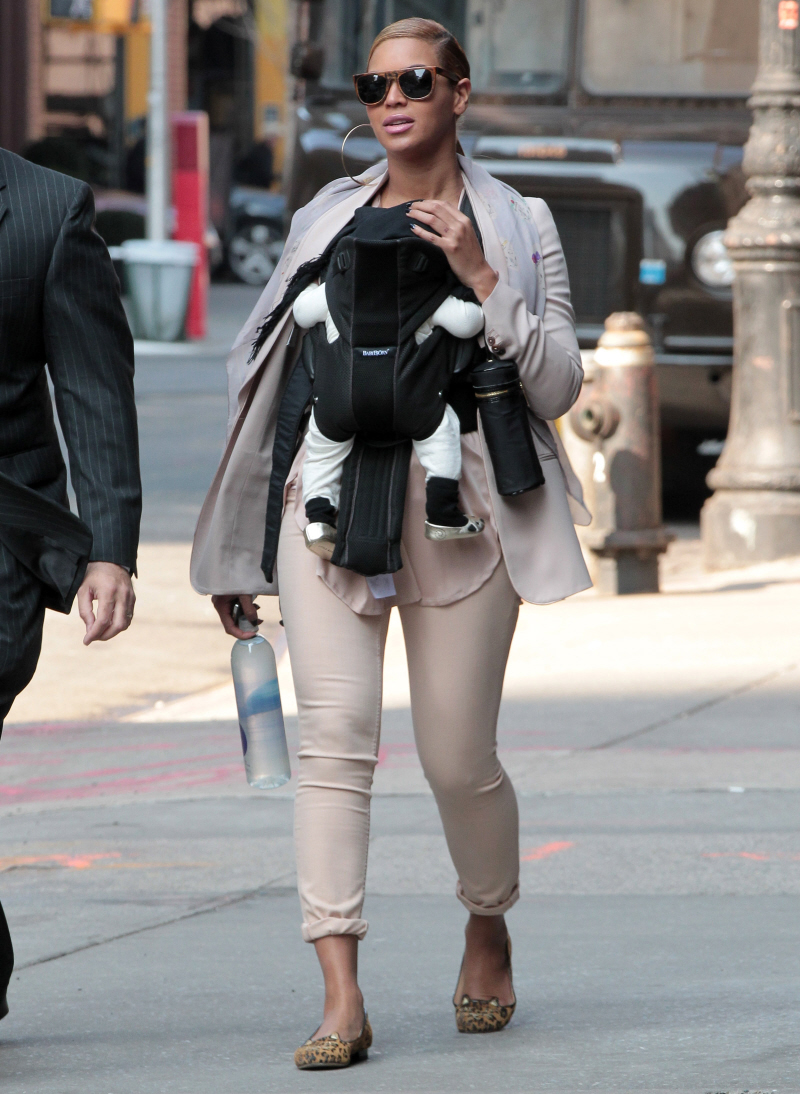 Last week, Jay-Z and Beyonce made one of their "rare" public outings since baby Blue Ivy was born. I meant "rare" sarcastically of course, although I have to make a full disclosure: I've been surprised by how truly rare the post-pregnancy (post-pillow?) photo-ops have been. I was expecting much, much more. But Beyonce and Jay have been averaging maybe one or two outings a week over the past month. Anyway, last week Bey and Jay went to Robin Thicke's 35th bithday party at Catch in NYC. Various outlets have had various stories on what went down, all of it sounding very Beyonce-approved. Like, Beyonce spent the evening showing off photos of Blue. Of course. But I love this version from In Touch Weekly. They make it sound like Bey was cracking the whip!
Jay-Z may be a fearless business mogul worth millions, but the one person who scares the hell out of him appears to be his wife! Jay, 42, and Beyonce, 30, were at a private birthday dinner for Robin Thicke at Catch in NYC on March 8 and Jay picked up the $250,000 tab, clearly to Beyonce's disapproval, says a witness.

Then Robin invited the gang of 20 to head to Greenhouse to continue the party.

"Beyonce said they were going home," says a witness. But Jay looked like he was going anyway, until she shot a look and said, "I could use your help tonight." And home he went.

"He apologized for not being 'allowed' to go to the party," says a witness. "Beyonce didn't think it was funny."
[From In Touch Weekly, print edition]
OMG, a $250,000 tab? Yikes. How in the world can you drop a quarter of million on DINNER? Is it liquor? Really, really expensive liquor? Because you could do shots of gold for that amount of money. If I was Bey, I would have been cutting my eyes at Jay too. "Bitch, you better not pull out your AmEx. Listen to me." And yes, what is Beyonce supposed to do? Raise little Blue Ivy on her own, with only the help of six nannies? Beyonce needs her husband to come home and help.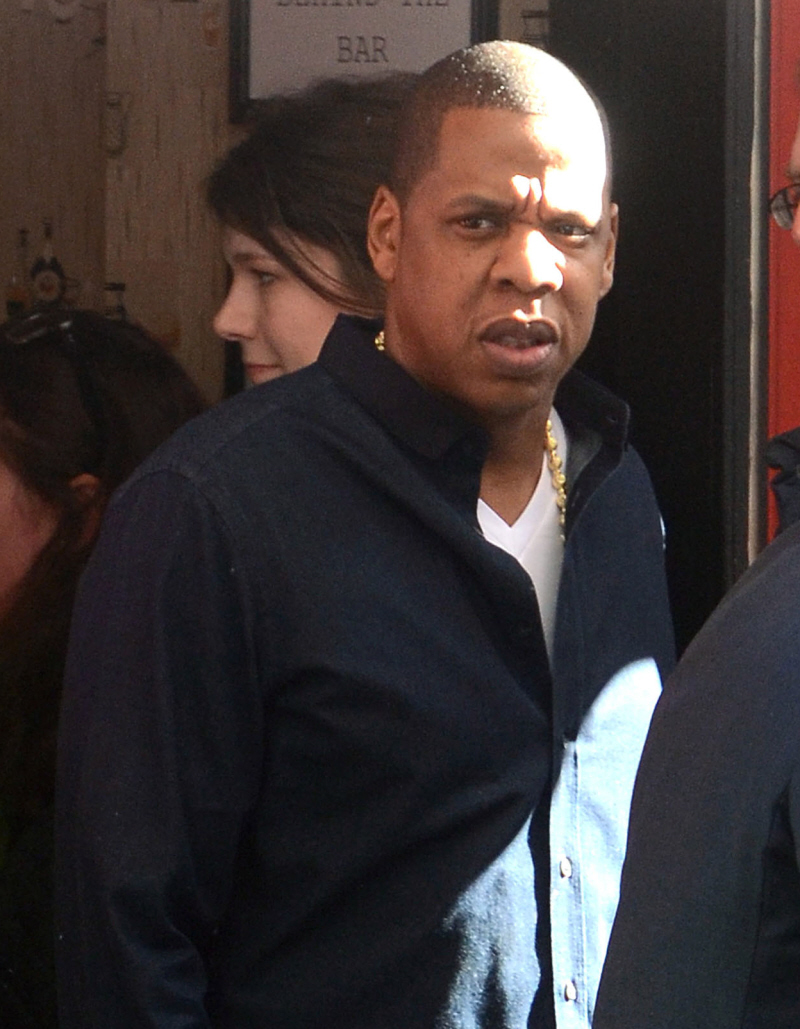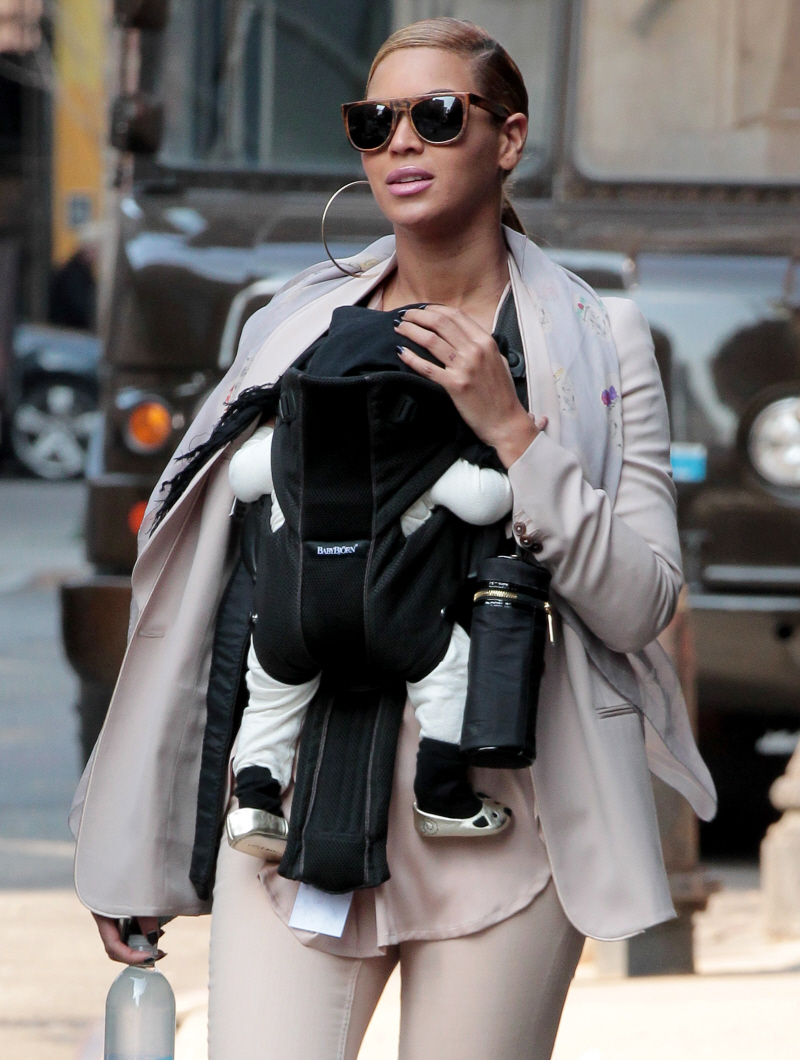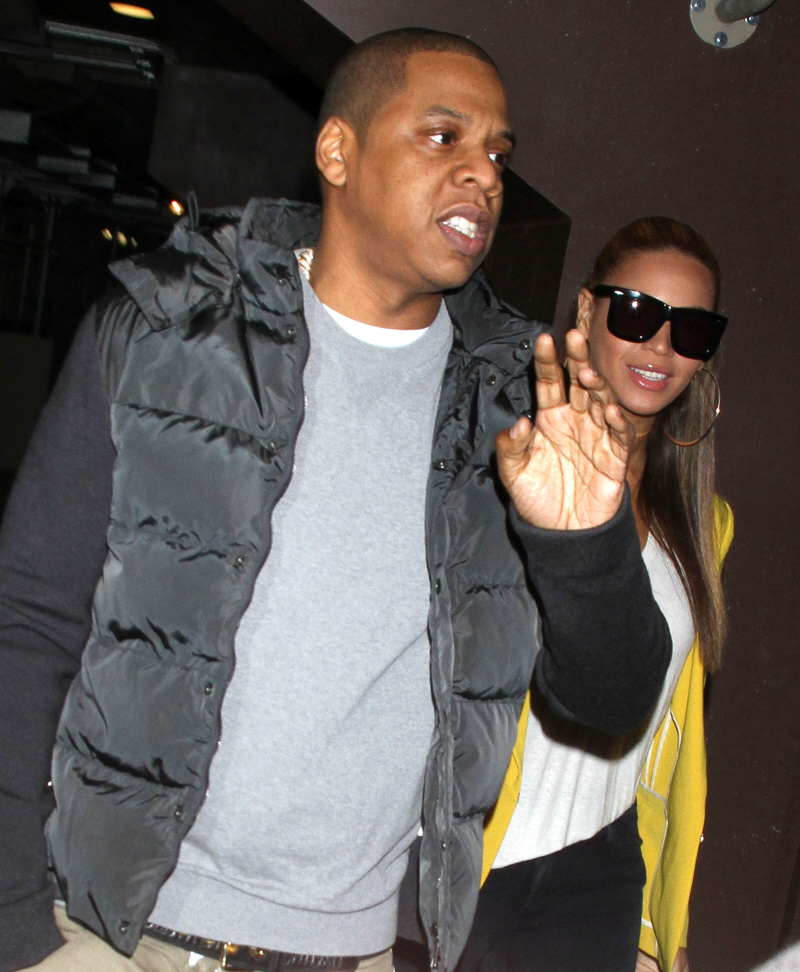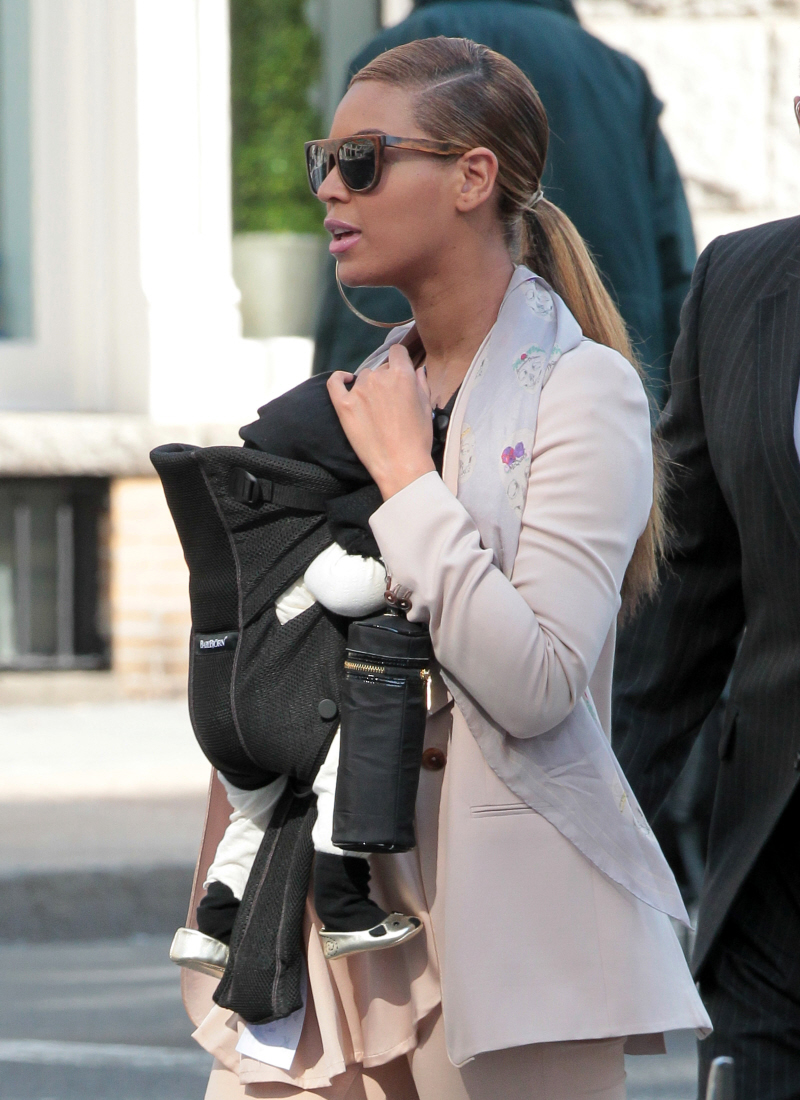 Photos courtesy of Fame/Flynet.