Katie Holmes rocks a fedora, awesome jeans for another dinner outing with Suri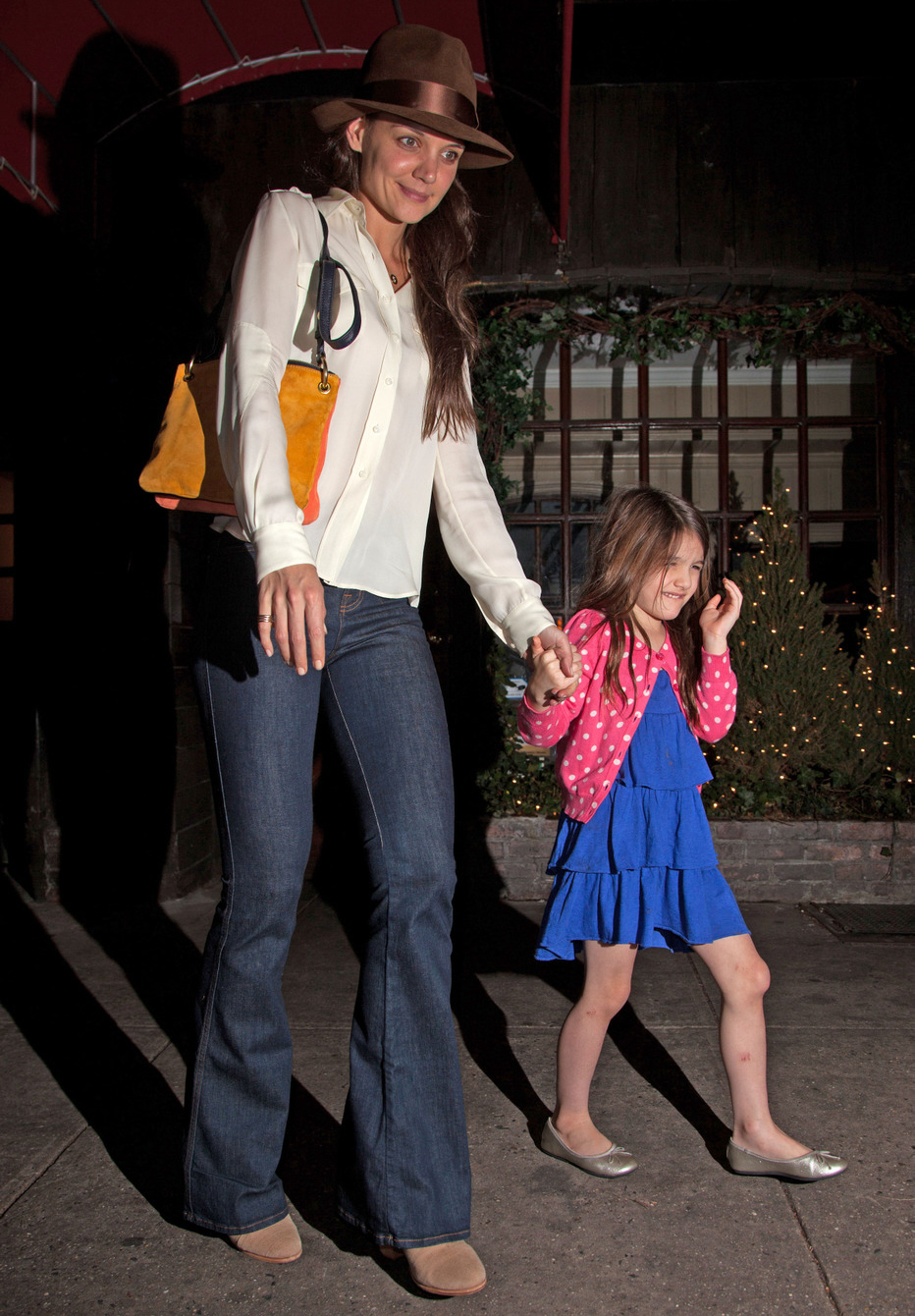 Here are more photos of Katie Holmes and Suri Cruise's magical trip to New York City. I think this header photo might be my new favorite image of Katie Holmes, by the way. Maybe Katie isn't on drugs. Maybe she isn't being audited to the point of brain-hemorrhage. But she certainly has that "look" at times, doesn't she? Shall we even discuss Katie's outfit? As many of us have said many times, Katie does one thing really, really well: she picks out awesome jeans. I love this dark-wash pair. I would love to have a pair just like this. As for the old-school fedora, which seems comically oversized… I don't know. Katie is always trying to start "trends". We'll see if some C-list girls pick up on fedoras. I'm also including photos of Katie earlier on Wednesday, wearing skinny jeans and a rather awesome white sweater.
As for Suri… I want the paparazzi to not throw their flashes into her face so much. She's just a little girl. There's no need for the paps to try to get her photo that aggressively, just as there's no need for Katie (and Tom) to be so okay with it.
Yesterday, I covered their multiple photo ops from Tuesday, including Suri's pajama-clad trip to a fancy restaurant with her mother. Well, Katie took Suri out to dinner again last night, this time to Joanne, which is the restaurant owned by Lady Gaga's parents. This time Suri didn't wear her jammies. She did have a Hello Kitty bag full of kid-stuff, though! You can see more photos here, at The Mail.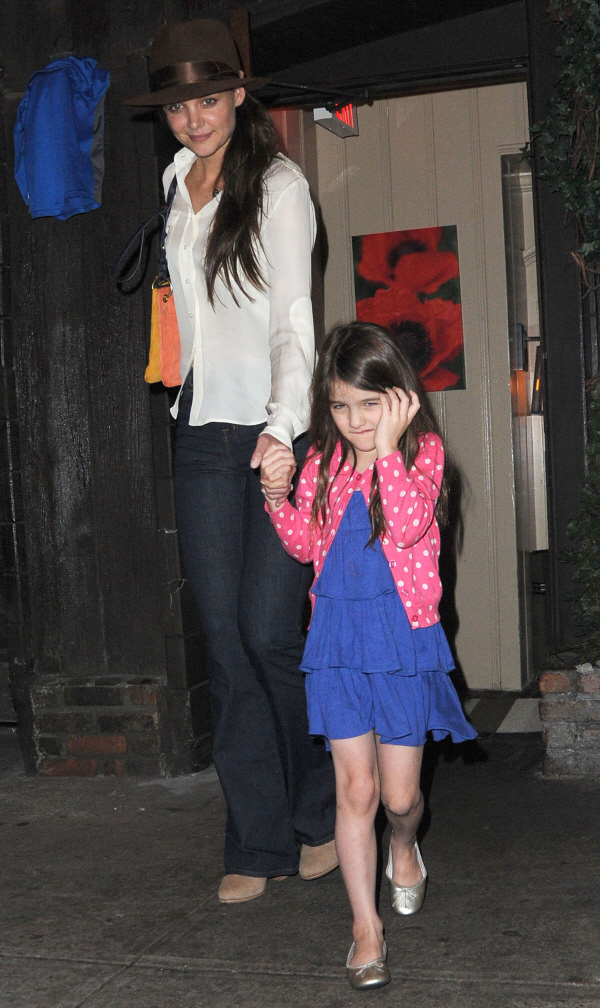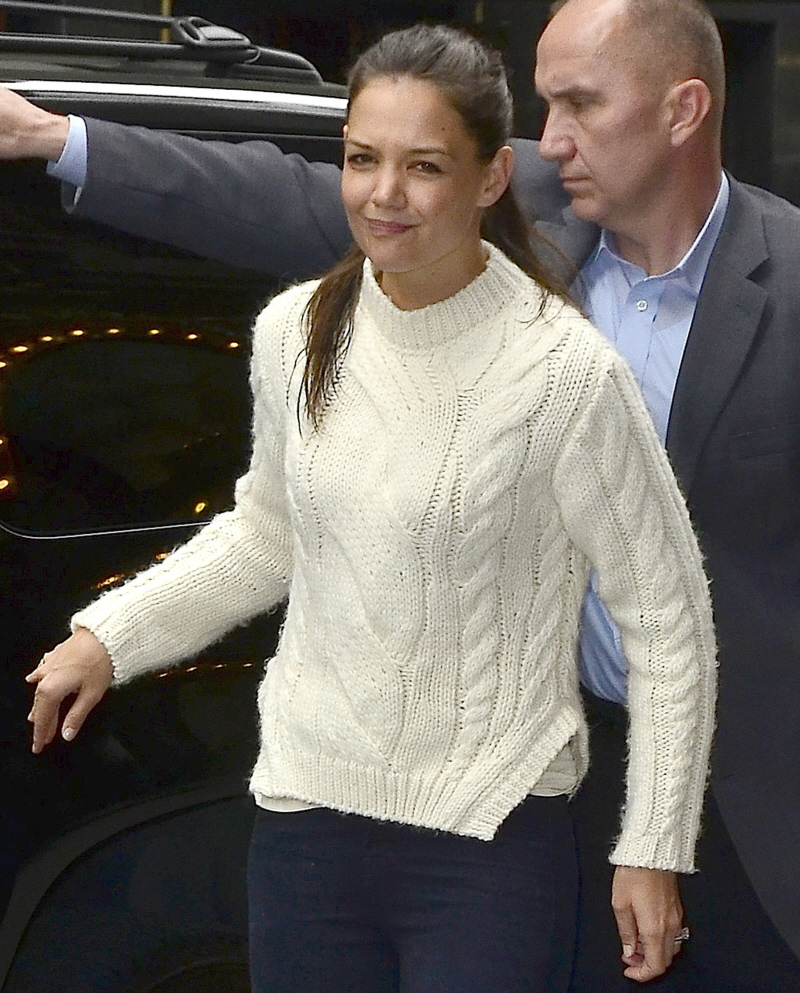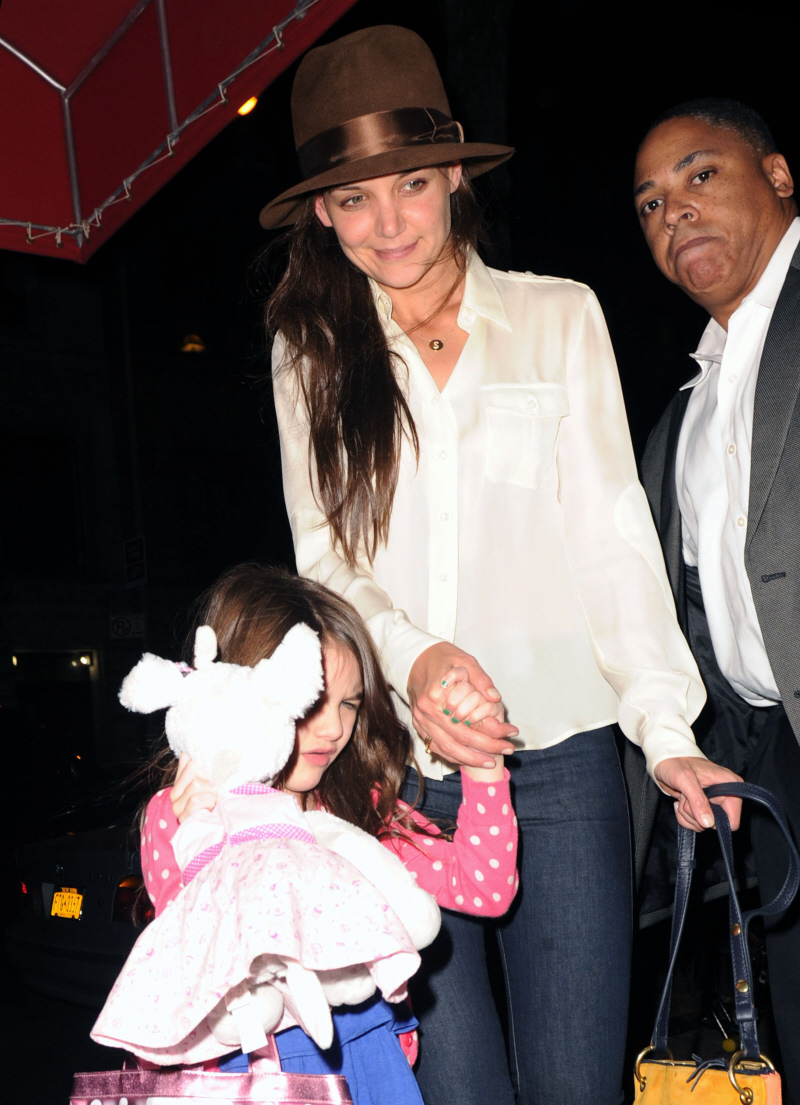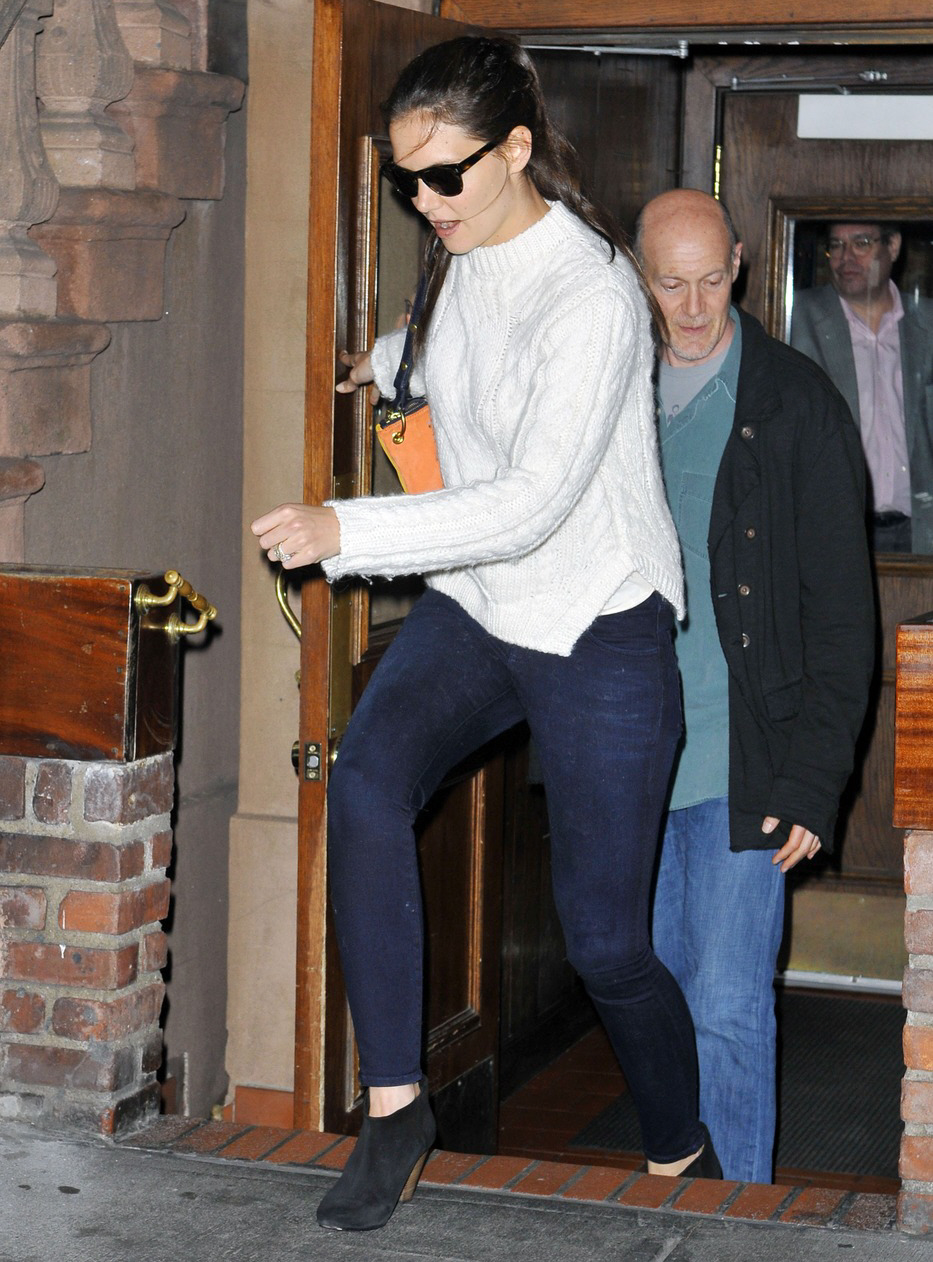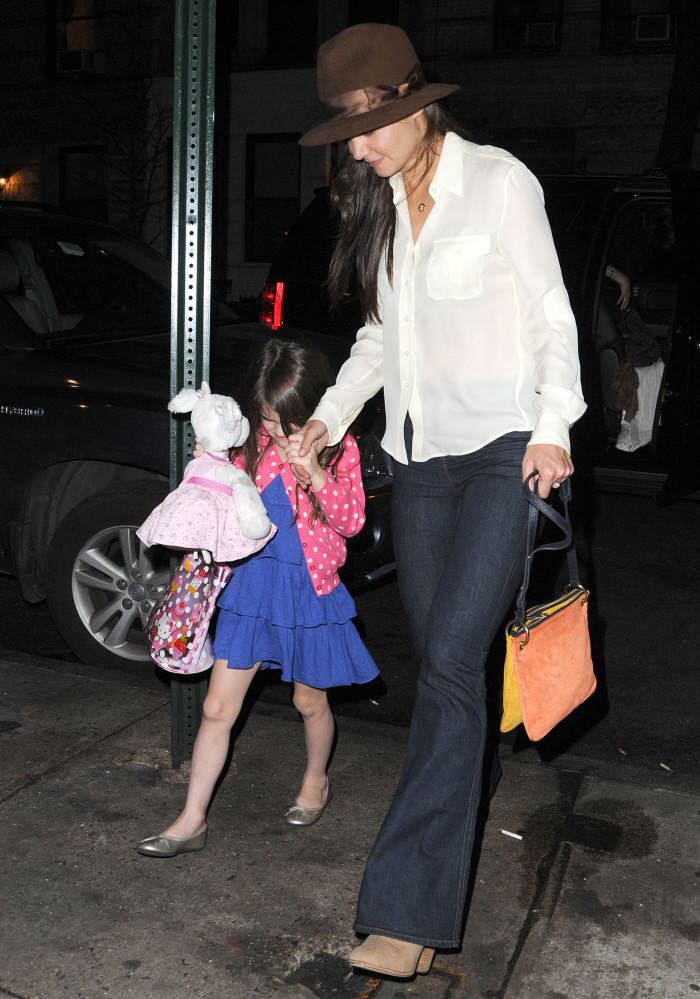 Photos courtesy of Pacific Coast News, WENN, Fame/Flynet.

Written by Kaiser

Posted in Fashion, Katie Holmes, Suri Cruise

- Harry Styles & Kimberly Stewart going strong [Lainey]
- Demi Moore's new man is gross [D-Listed]
- Fug or fab: Emma Stone [Go Fug Yourself]
- Arrest warrant issued for Jenelle Evans [Reality Tea]
- Only God Forgives review [Pajiba]
- Hugh Jackman, scooter master [Buzzfeed]
- Who does Drew Barrymore call her sister? [Evil Beet]
- Cannes couples past and present [Popsugar]
- Arrested Development supercut [CDAN]
- Lea Michele's see through skirt [Celebslam]
- Cheating wife's lover escapes out of window [Movin925]
- Joe Francis is crazy [Starcasm]
71 Responses to "Katie Holmes rocks a fedora, awesome jeans for another dinner outing with Suri"