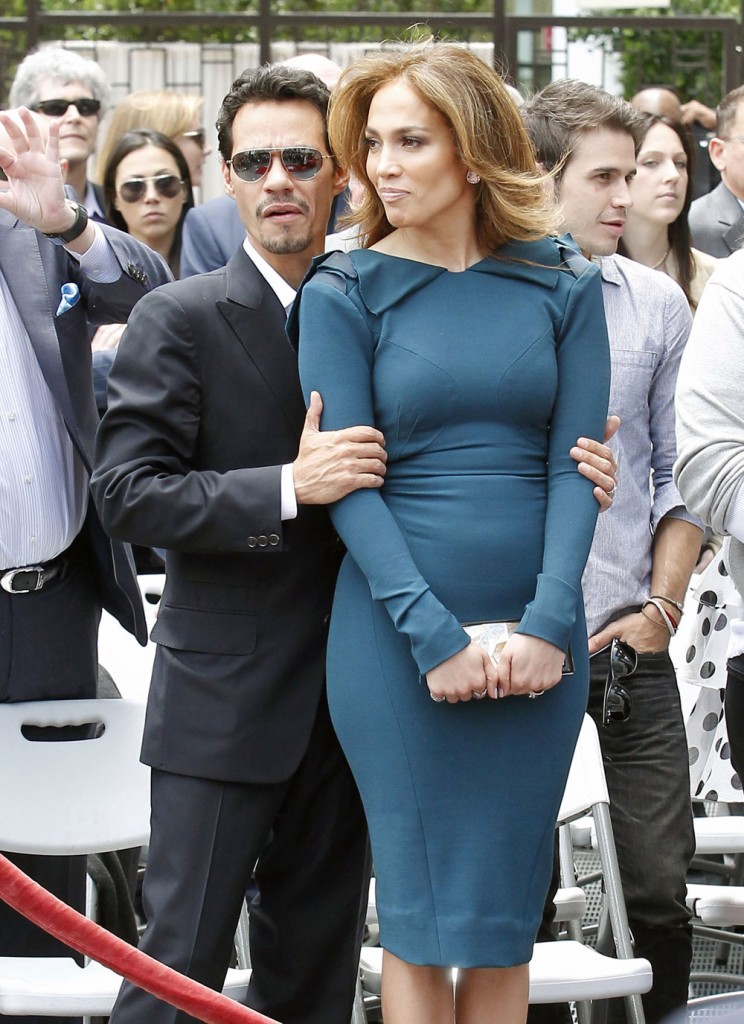 Some of you e-mailed this to us as a tip, and it's somewhat interesting. It seems like a common occurrence in the celebrity divorces we've seen lately. The husband wants to reconcile for whatever reason, and the wife is like "it's over, I'm good." We've seen this with Heidi Klum and Seal, with Sandra Bullock and Jesse James and Sean Penn and Robin Wright. (There are plenty of mutual reconciliations, cases where only the wife wants to reconcile, and mutual divorces too of course.)
Last week Marc Anthony filed for divorce from Jennifer Lopez. We didn't cover it, because it seemed somewhat inevitable given the fact that while they've been separated J.Lo has moved on to a new much-younger boyfriend who has been traveling with her, living on her dime (if 10k/week is a "dime"), and appearing in her ridiculous music videos. Anthony apparently didn't think it was inevitable, and he allegedly tried to get back with Lopez before she said "It's over, I'm good." I thought that Anthony had a new piece too, some hot model type. Anthony even got a tattoo for his new girlfriend. He was still hanging all over Lopez during their joint press appearances for Q'Viva earlier this year, so I guess he wasn't over her and wasn't ready to move on.
Marc Anthony held out hope for a reconciliation with Jennifer Lopez, but decided to file for divorce when she told him … she's madly in love with BF Casper Smart … TMZ has learned.

TMZ broke the story … Marc filed for divorce Monday — nine months after the couple announced they were splitting.

But sources extremely close to Marc tell us, he didn't make the decision on his own — he had a heart-to-heart with J.Lo a few weeks back to see if she really, truly wanted to end the marriage.

We're told he said he wanted to give the marriage another try, but Jennifer confessed … she was deeply in love with Casper … and wanted to pursue that relationship.

We're told Marc was blindsided … he had not idea things were so serious — and he was hurt.

So that's why Marc filed divorce papers this week.
[From TMZ]
I hope this means that Casper no-so-Smart is just a distraction for J.Lo so that she can distance herself from her marriage, since she needs to be in a relationship at all times. She's made every indication that she's serious about this kid, though. Even her manager has said that Lopez is stupid in love, basically. If she didn't have another "man" lined up, would she have gotten back with Anthony, since she's incapable of being alone? She might have. I could see it.
Anthony and Lopez at a press conference in January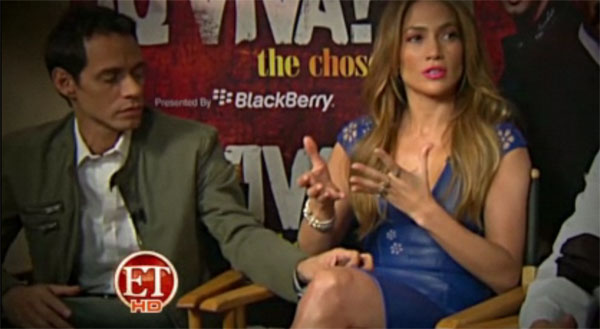 Here's Lopez out with Max yesterday in Sherman Oaks, CA. He's totally giving his mom a hard time! Credit: DMac/Goodwin/FameFlynet Pictures. She's shown out with Casper, Max and Emme on 4-5-12 at The Grove. Credit: LG/FameFlynet Pictures. Header image is from 5-23-11.