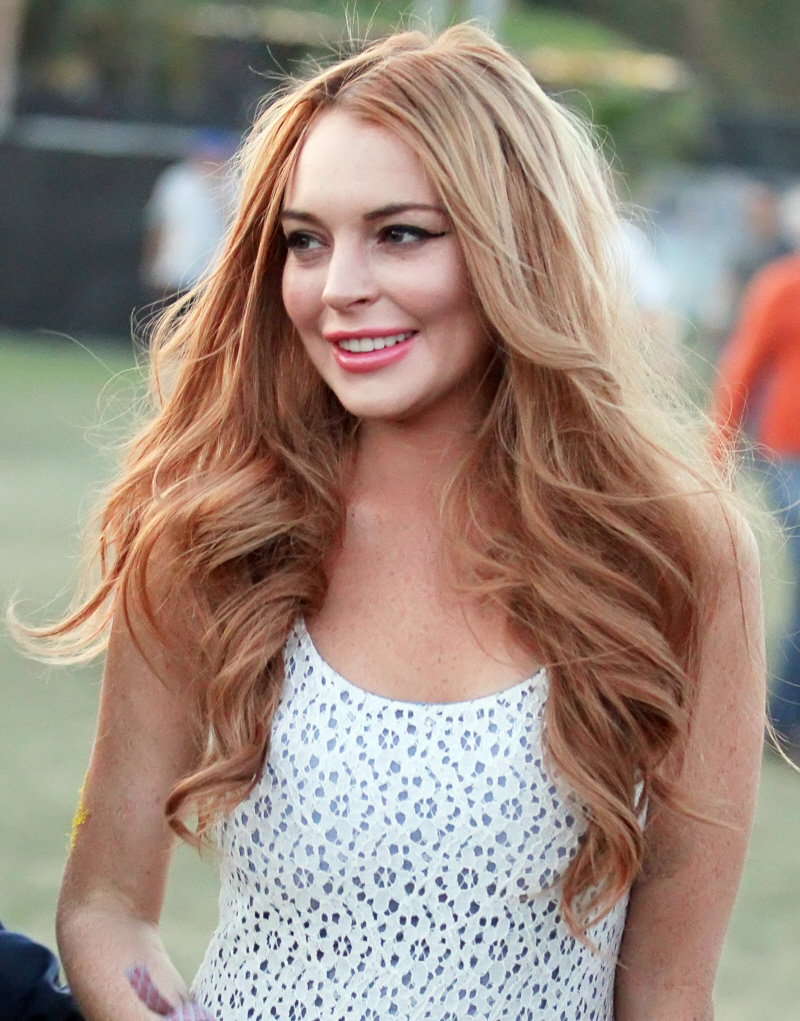 Lindsay Lohan was at Coachella, of course. Because she's completely sober and law-abiding and what's the best way to celebrate the end to your formal probation than a music festival soaked with alcohol, cocaine and marijuana? And men, of course. LL was spotted in the company of several "mystery men" – I'm barely paying attention to them. I'm assuming she's "working" the festival, and that she has her own sexy Porta-Potty in which she conducts her business. TMZ has more from Team Lohan about why she's there:
Lindsay Lohan is telling friends she doesn't feel she did anything wrong by going to Coachella this weekend — because the judge in her probation case told her to avoid clubs … and Coachella doesn't qualify.

Our sources tell us, Lindsay feels she didn't thumb her nose at Judge Stephanie Sautner, because Coachella is really just a gigantic concert and she was just there for the music.

We're told Lindsay went to a few different events during the weekend and was very conscious lots of people were whispering about her — specifically, that she was in the danger zone by even showing up. The way she feels … she's gone to Coachella for the last 4 or 5 years so she didn't think this year was a big deal.

Lindsay insists she didn't have a drop of alcohol during the weekend — she feels she can control herself, even in a situation filled with temptation.

Lindsay is currently under investigation for allegedly assaulting a woman at a hotel bar, but Lindsay claims she wasn't even out that night.
[From TMZ]
Whatever. "…She's gone to Coachella for the last 4 or 5 years so she didn't think this year was a big deal…" Of course. Because LL's last five years have been GREAT. Why wouldn't she repeat the pattern?
But I have to give the Cracken some credit – in many of these photos, she looks okay and reasonably sober. Her face is not bloated, her lips are… well, they're still jacked, but I don't think she got fresh injections before the festival. The ginger hair color is looking better too – less pink. She might have gotten the color freshened up. As for her outfit – what else was she going to wear, people? It's a glorified tank top, which she's wearing as a dress. I'm guessing she's not wearing a bra… or underwear. Those booties are hideous too.
My favorite photos are the ones where she's strutting through the grass like it's a catwalk. Never change, Cracken.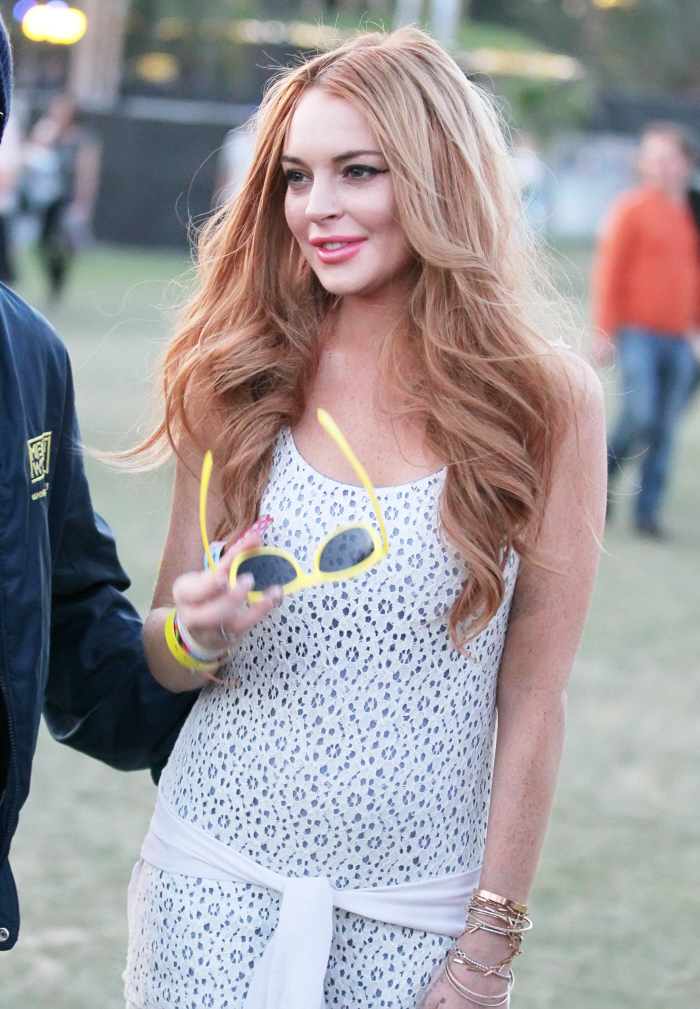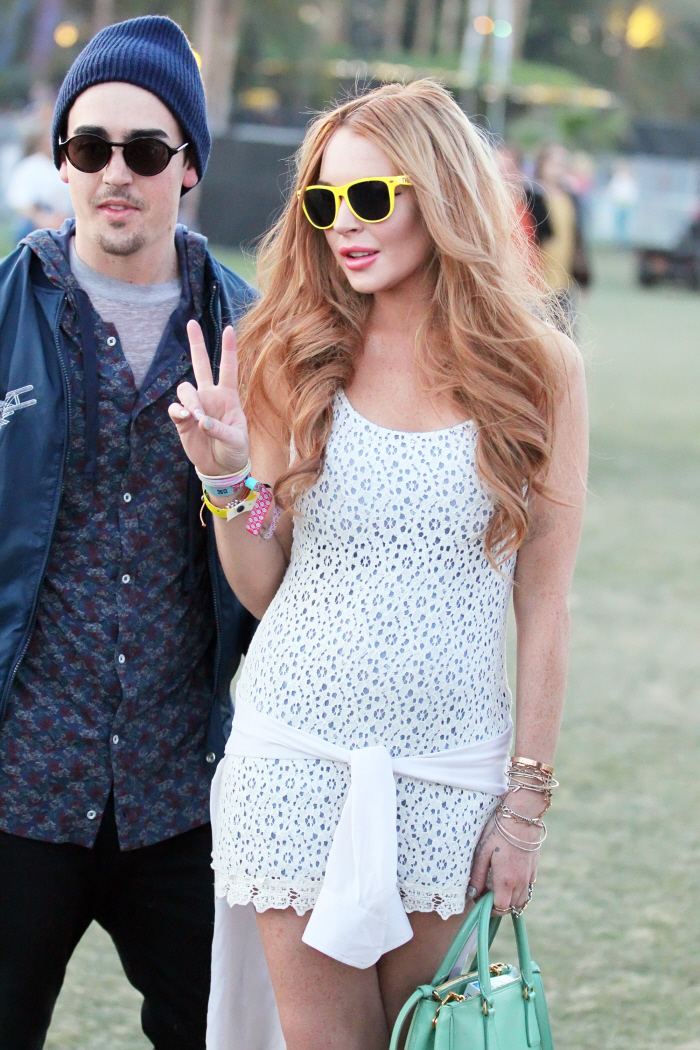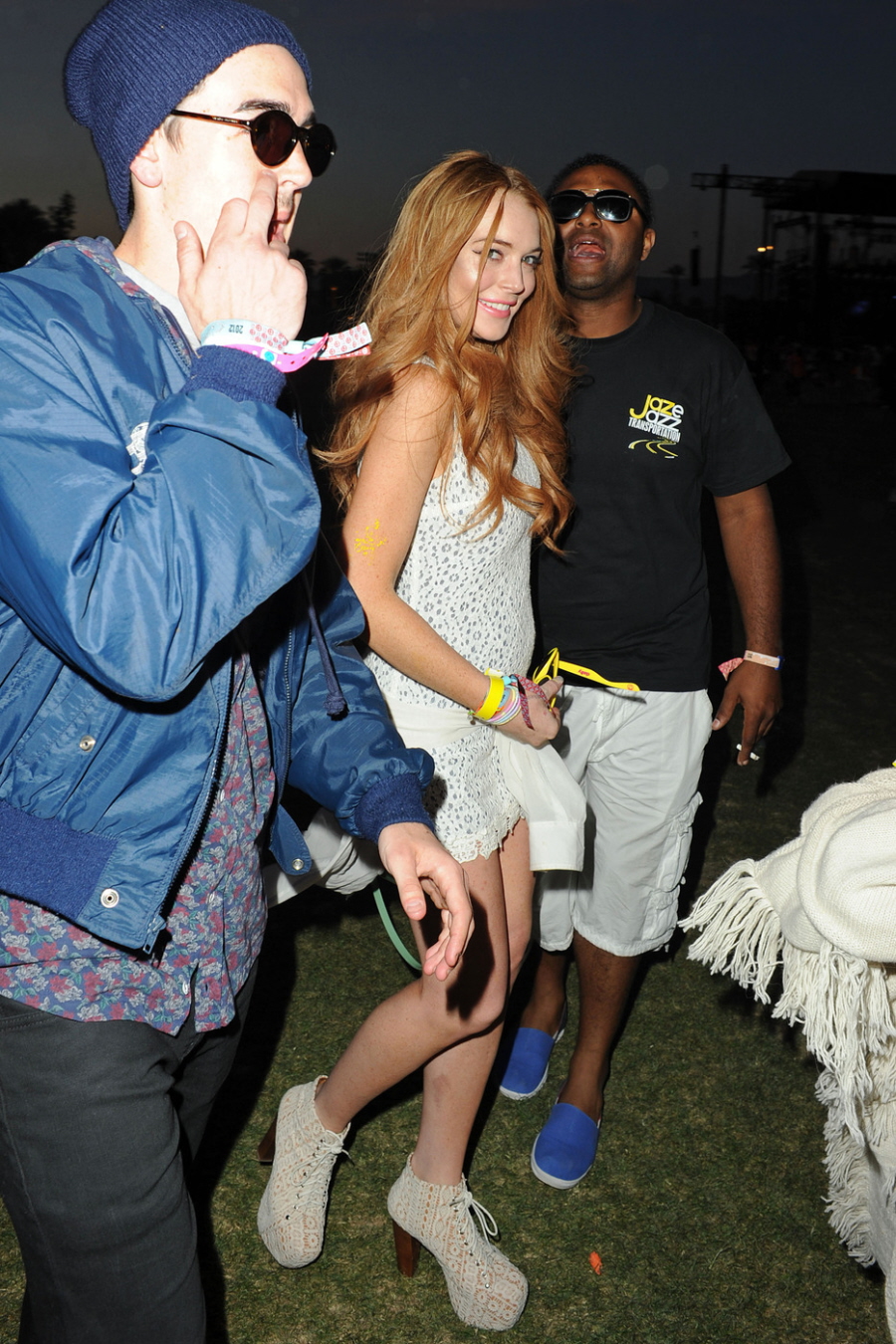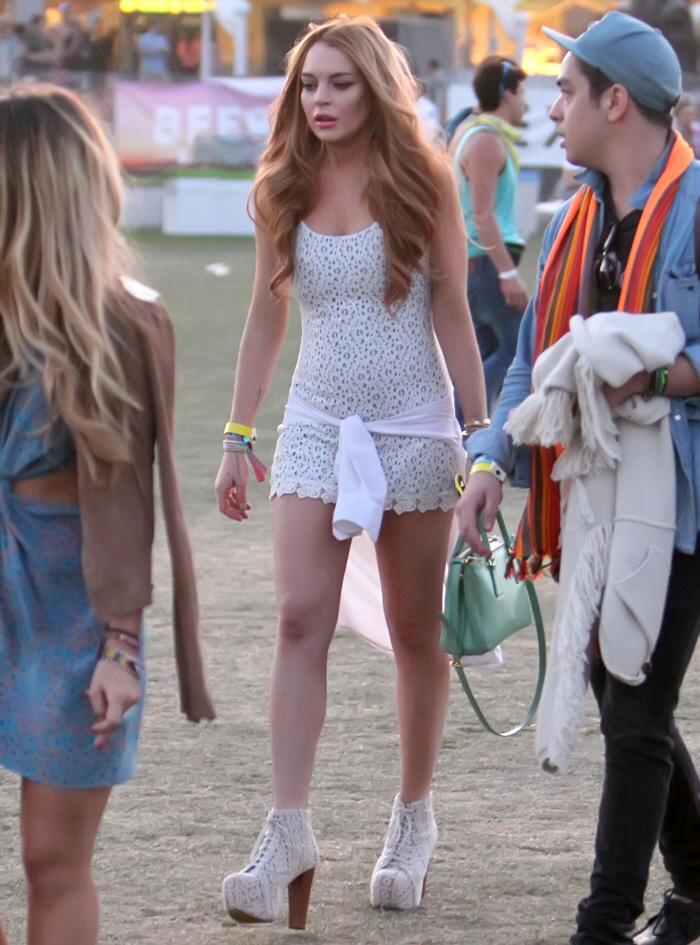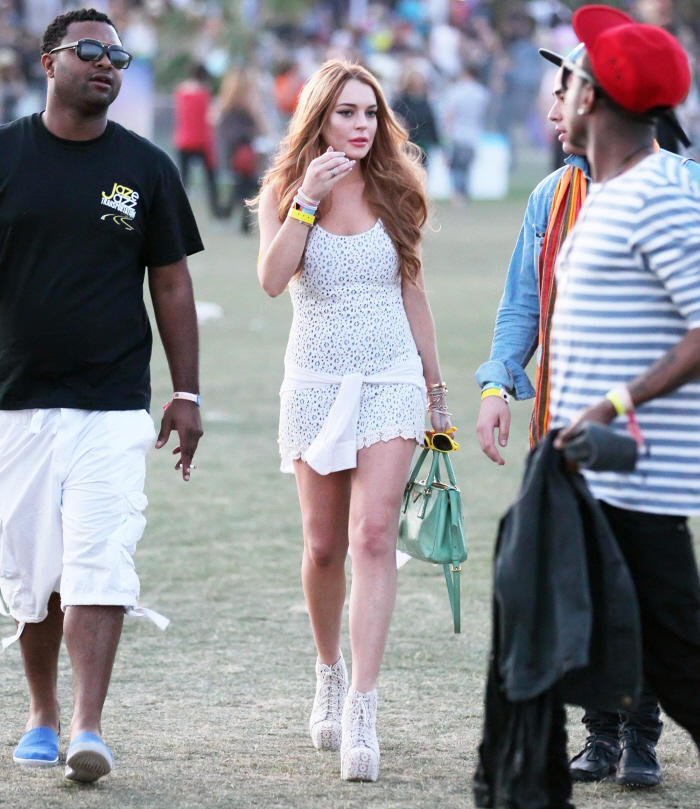 Photos courtesy of WENN, Pacific Coast News.