Jessica Biel joins Twitter, is considering Britney Spears's wedding dress designer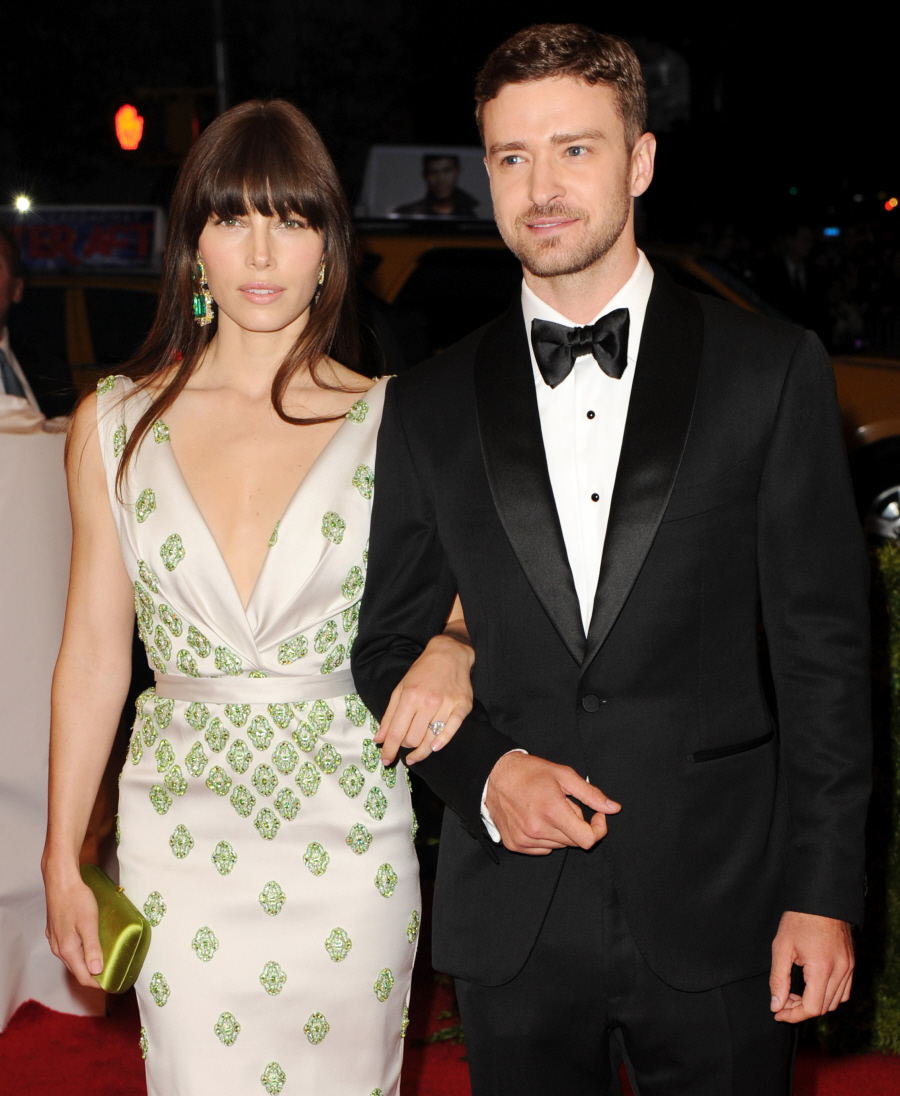 Jessica Biel has a Twitter! And it just took me way too long to find it – you can see her feed here. She began tweeting right before the Met Ball, and has now tweeted two photos and several cheesy movie titles using the word "t-tties". Just before the Met Ball, she tweeted "I can't zip up my dress. Welcome to my world! #MetBall" with this photo:
Now, I don't hate the idea of celebrities on Twitter. At this point in time, I consistently get good stories and gossip from celebrity Twitter accounts. I don't think Jessica will be a LeAnn Rimes-level tweeter, but I hope she won't be just some boring shill like Jessica Simpson, who constantly tweets stuff about Fashion Star. Personally, I'm looking forward to Biel's musings. Maybe she won't seem so boring and vanilla when we can read her drunken Twitter ramblings.
Also, Us Weekly (and People Magazine) report that Jessica and Justin's post-Met Gala activities included ring shopping! You know I can't help myself around jewelry stories:
The lord and lady of the rings! Justin Timberlake and Jessica Biel were one of the most jaw-dropping couples on the red carpet at Monday's Met Gala at the Metropolitan Museum of Art in NYC. (Biel wore a plunging white Prada dress with cascading jade green stones; Timberlake looked handsome in a black Tom Ford tuxedo with a satin shawl lapel, evening shirt, satin bowtie, cufflinks and leather "Chelsea" boots.)

Over the weekend, however, the recently engaged couple were their more typical low-key selves in the Big Apple at jewelry boutique Eli Halili in Soho — where Biel, 30, and Timberlake, 31, tried on wedding bands.

Set to wed this August, the couple of five years spent over a half an hour Saturday in the shop with jewelry designer Eli Halili trying on wedding bands and perusing other pieces in the shop, including one-of-a-kind ancient rings and precious stone necklaces.

Although they didn't select their wedding bands during Saturday's jaunt, the twosome did drop $6,500 — buying a $2,200 ring (a 24 carat gold ring with a labradorite semi-precious stone) and two necklaces ($2,500 and $1,800, respectively).

No confirmation yet on what designer New Year's Eve actress Biel will select for her wedding gown.

"Monique Lhuillier has sent over some sketches," says a Biel pal. "She's Jessica's first choice."

As for the venue? The couple have reportedly been mulling locations from California to Italy. "It will be a big wedding," a source told Us. "They have lots of people they want to invite."
[From Us Weekly]
I had to Google images of labradorite to see what that stone looks like. It's kind of pretty – I'm not sure if I'd like a labradorite ring, though. I don't know… I'd have to see it. I hope Biel tweets a photo of it. As for the possibility that Biel would wear Monique Lhuillier… I seriously doubt it. Biel will not wear a wedding gown designed by the woman who also did Britney Spears' wedding gown to Kevin Federline. My guess is that Biel will go with someone like Valentino or Giambattista Valli, who Biel is trying to become the "muse" of.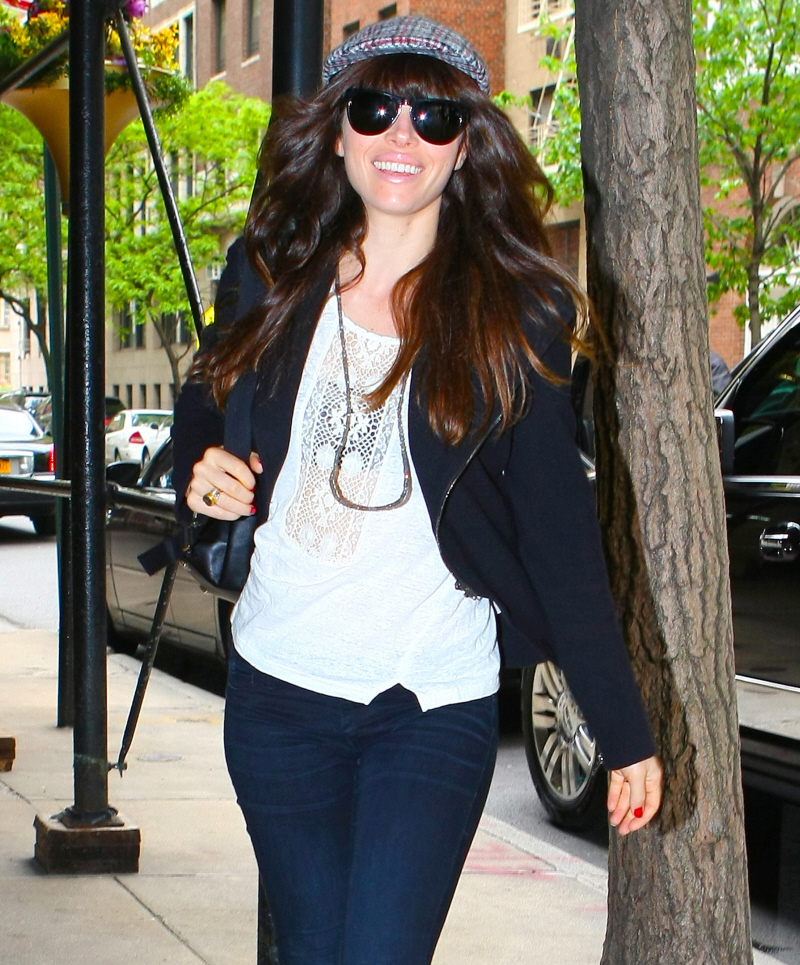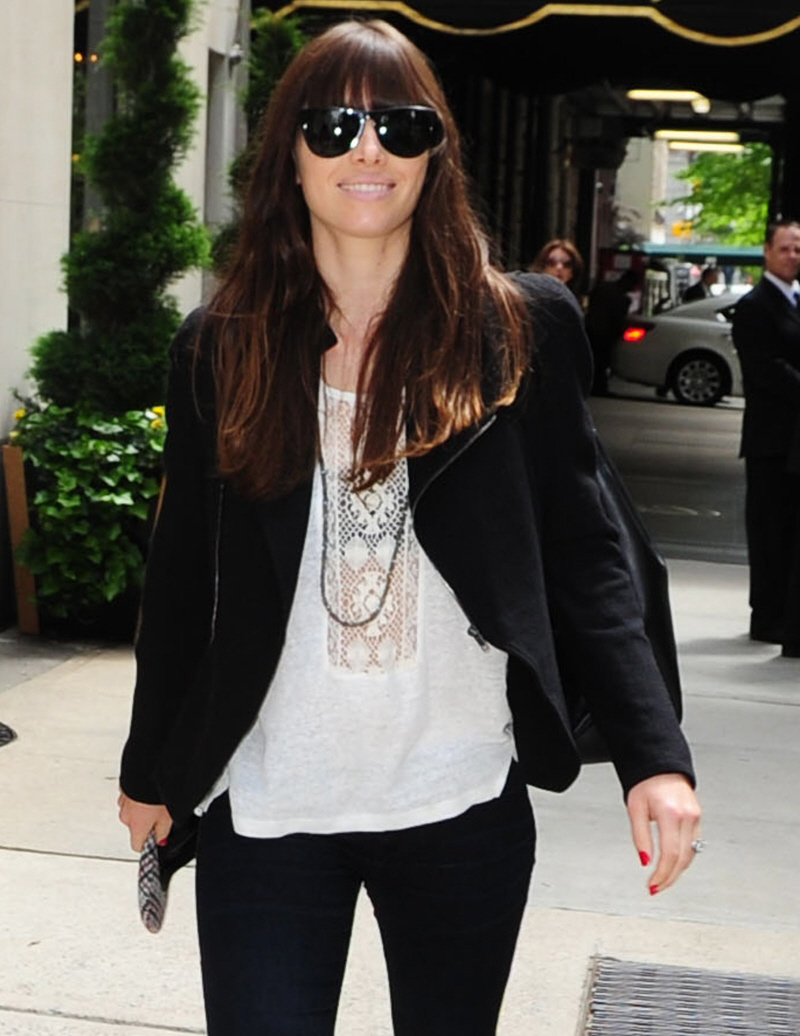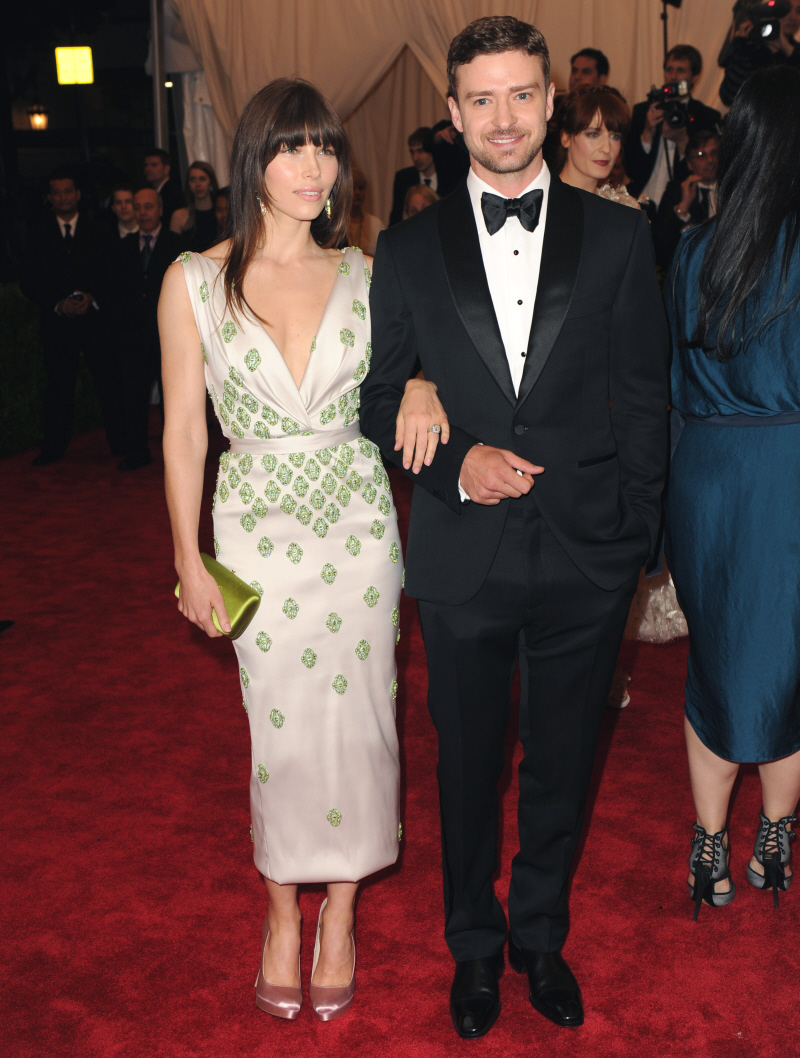 Photos courtesy of Fame/Flynet.

Written by Kaiser

Posted in Jessica Biel, Jewelry, Justin Timberlake, Twitter

- Mariah Carey lip synced on American Idol [CDAN]
- Colin Firth is looking good [Lainey Gossip]
- Internet celebrity charged with murder! [D-Listed]
- What is Paz Vega wearing? [Go Fug Yourself]
- New bachelors on The Bachelorette [Reality Tea]
- Goodbye to The Office [Pajiba]
- Bachelor Sean's fiance cheats on him [Evil Beet]
- Britney Spears out with her man [Popsugar]
- Nina Dobrev works it [Popoholic]
- Cindy Crawford needs to lay off the 'tox [Celebslam]
- Who said it: Carrie Bradshaw or The Dalai Lama? [Buzzfeed]
31 Responses to "Jessica Biel joins Twitter, is considering Britney Spears's wedding dress designer"