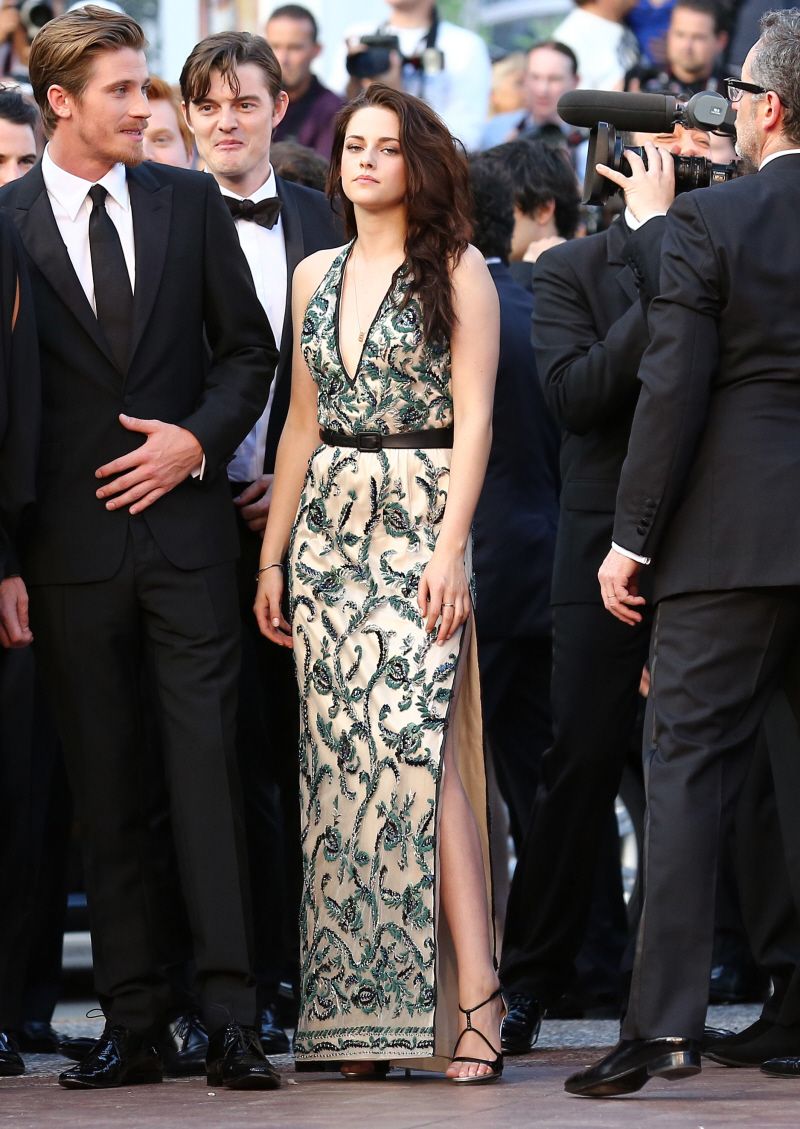 There are a ton of new reviews out for On the Road now that critics in Cannes have finally gotten to see it. The reviews are… mixed. And they're not what I was expecting. I have no interest in nit-picking or anything, so just Google "On the Road review" and pick and choose which reviews to put stock in (I think The Hollywood Reporter's review is pretty fair and comprehensive). I think most critics agree that several of the performances are very good (I've seen praise for Garrett Hedlund, Viggo Mortensen, Sam Riley and Kristen Stewart), and most critics agree that On the Road is a really difficult book to adapt and Walter Salles made an interesting film that won't make everybody happy.
But all of the reviews coming out of Cannes are not so straight-forward. Radar reports that Kristen Stewart's performance – as the teenage bride who has several sex romps in the film – is drawing out some criticism from those people who think she should remain a virginal, family-friendly oasis. LIKE BELLA!!!
Kristen Stewart's teen queen crown is going to get severely dislodged, thanks to salacious threesome sex scenes in her upcoming film, On The Road, and RadarOnline.com has exclusively learned that her controversial role has disgusted conservative groups.

"The movie industry has a twisted affection for making raunchy films that use and abuse former child stars," Dan Gainor of the Culture and Media Institute exclusively told RadarOnline.com.

"In the film On The Road, Kristen Stewart engages in a threesome and masturbates two male characters according to reports. How will parents who took their daughters to see the Twilight movies explain this?" asked Gainor.

"It is irresponsible of Stewart and manipulative of Hollywood bosses to deliberately try to destroy any sense of decency these actresses might have taught young people."

Having grown up in a family rooted in the entertainment industry, Stewart, 22, won her first starring role at the tender age of 13 when she appeared in the children's action-comedy Catch That Kid.

She's now famous for portraying troubled vampire lover Bella Swan in the multi-million dollar Twilight saga, and despite living with on-and-off screen boyfriend Robert Pattison, Kristen is still considered by most to be innocently wholesome — an image the provocative Jack Kerouac adaptation is sure to shatter!

"We've watched and been saddened by the parade of former Disney stars getting used, so that any wholesome image they have is destroyed — Britney Spears, Lindsay Lohan, Miley Cyrus and more. But it's not just them," he went on to say. "It's a common theme from actresses like Elizabeth Berkley from Saved by the Bell who appeared in the tawdry Showgirls or Anne Hathaway who went from every girl's dream role model in the Princess Diaries to a nude scene with Jake Gyllenhaal in Love and Other Drugs."

Even an actress who is now married with two children did not escape Gainor's wrath. "Then there's Jessica Alba who grew up from appearing in the TV show Flipper to a starring role in the sick and abusive The Killer Inside Me.

"All we've learned here is that parents should tell their children that the time when most in Hollywood are truly acting is when they are acting decently," he adamantly concluded.
Now, you know I'm not some huge Kristen Stewart fan, but for goodness sake, LEAVE KRISTEN ALONE. Some days, I'm irritated by the whole "let me sexpot my way out of the Disney ghetto" path that too many young celebrity women attempt, but there's a difference in this situation – Kristen is an actress. She's playing a part, and some say she's playing the part very, very well. She should not be criticized for stretching herself as an actress and getting out of her comfort zone for a good role.
When Kristen discussed the "controversial" threesome scene yesterday in Cannes, K-Stew said, "I wanted to do it… I love pushing. I love scaring myself. I've always wanted to get as close to an experience as I could. I was almost the same age Luanne was at the time, but I was a much younger 16, so I'm glad I had a chance to age before we started shooting."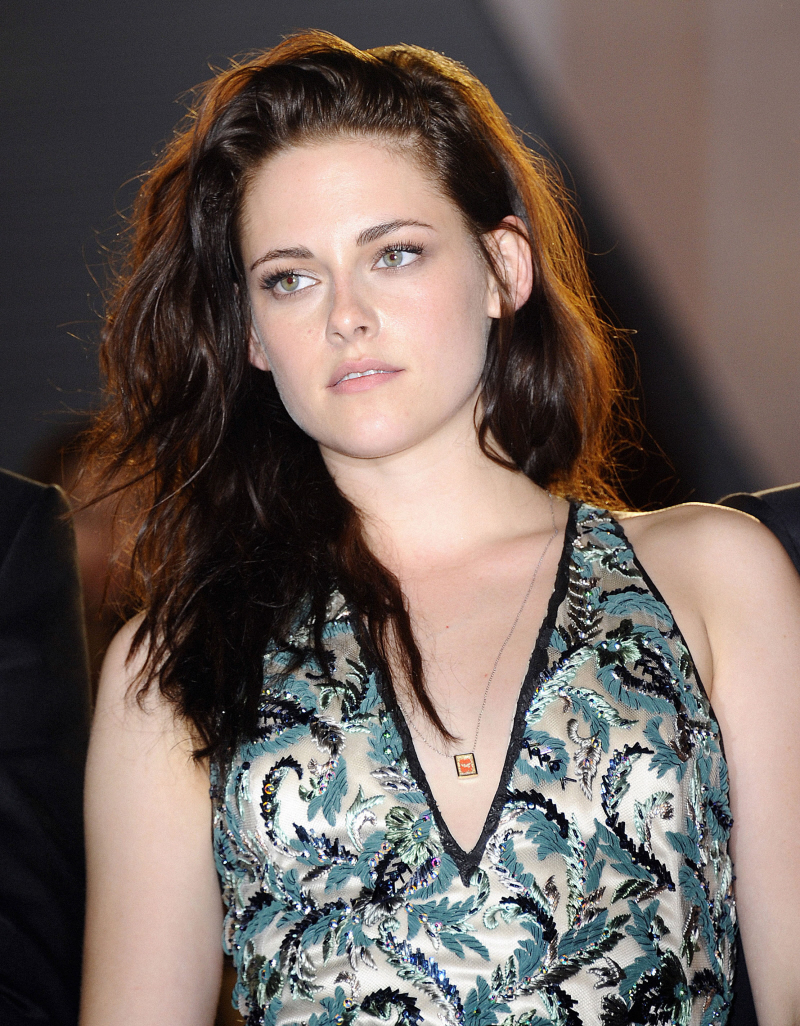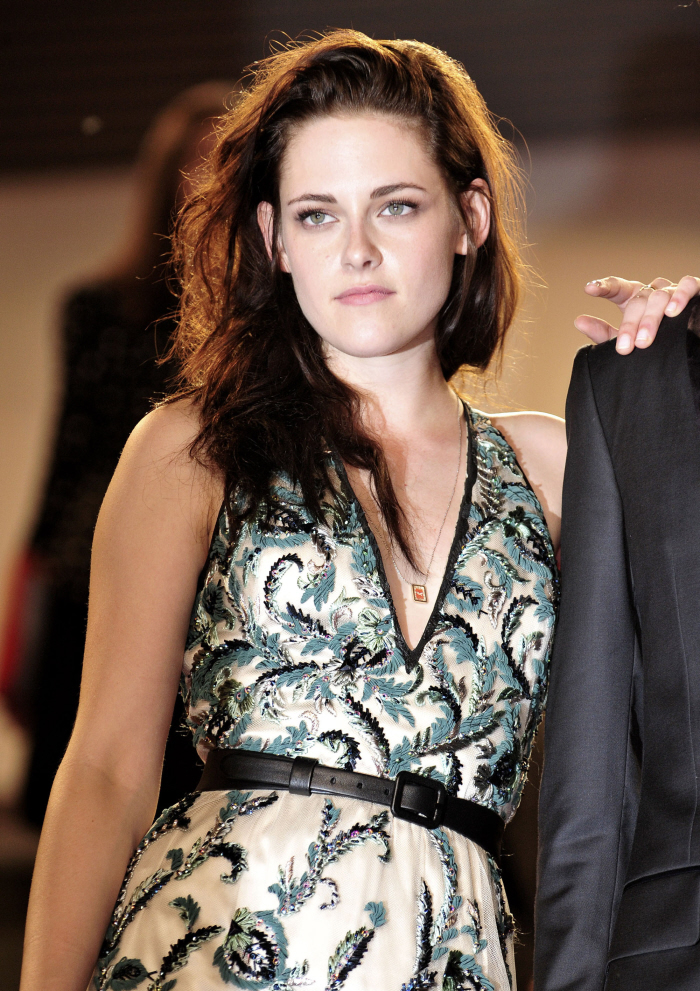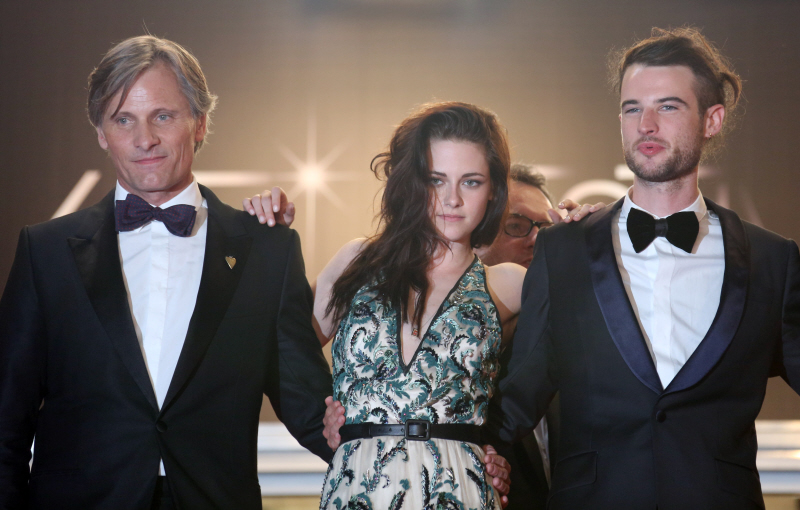 Photos courtesy of Fame and WENN.