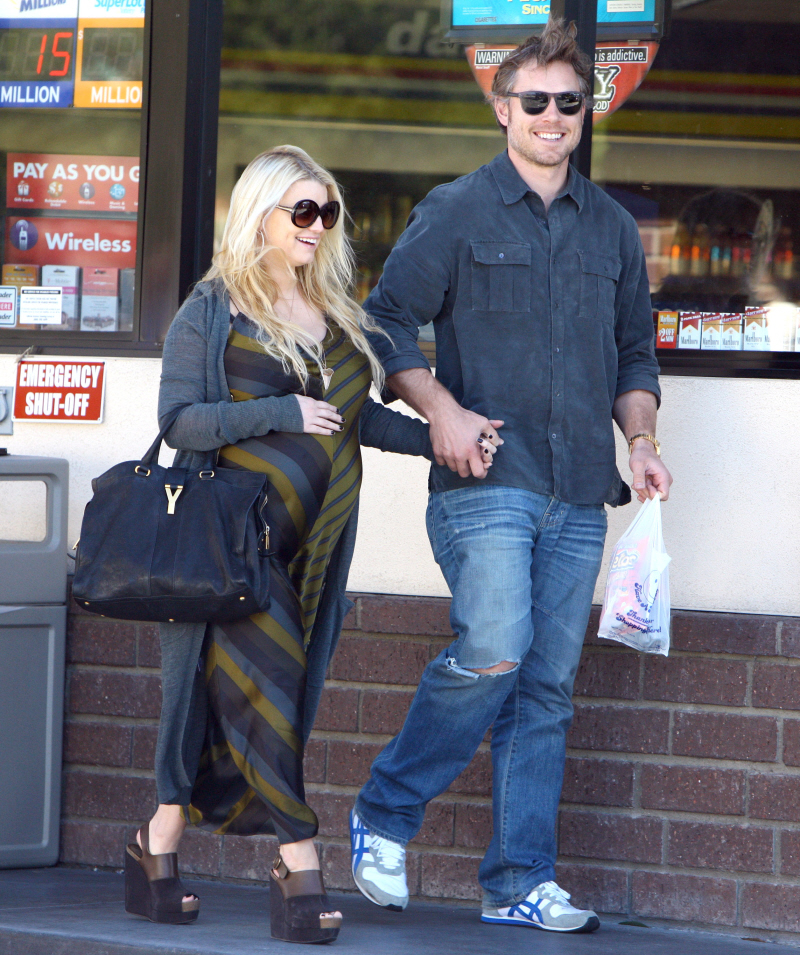 You knew it was coming. I knew it was coming. All of us knew that it was going to get really gross. Jessica Simpson's TMI-extravaganza began while she was still pregnant – the straw that broke the camel's back for me was when Jessica started talking about her excess amniotic fluid, and how when her water broke is was going to be like a Biblical flood. I was actually okay with Jessica's TMI about pregnant sex – although her TMI about postpartum sex might be… unappetizing to some people. Yes, for Jessica's People Magazine cover – which includes baby Maxwell's first public photos – Jessica gave an extensive interview about diet, exercise, her Weight Watchers endorsement and… SEX.
Jessica Simpson has revealed she is ignoring her doctor's advice to abstain from sex following the birth of her first child. The 31-year-old, who welcomed daughter Maxwell on May 1 via C-section, insists she just can't resist her fiancé Eric Johnson in the bedroom.

'I've kind of broken one rule,' she told People magazine when asked about her activity and exercise just three weeks on. 'I think I have the sexiest man in the world. So that's the rule I break.'

Doctors generally warn new mothers not to have sex for a full six weeks after having a child. With a C-section, the incision must heal and the postpartum bleeding must stop – or else there is a risk infection and reopening of the wound.
What are the chances that Jessica ends up getting pregnant right away, like Tori Spelling did when she and Dean began having sex just weeks after she gave birth to her third child? I don't even know. I imagine that having sex just a few weeks after a C-section is… simply NOT HEALTHY.
Do you even have the stomach to hear more from Jessica? Here are some more highlights from Jessica's People Mag interview, plus some other stuff:
*Jessica on getting back into shape: "I think anybody who's gone through a pregnancy, after they have the baby, it's like, 'I need to do something about this,' " she tells PEOPLE, in its latest cover story. "For me, I really want to do something that is a lifestyle, because in the past, I've been known to yo-yo diet."

*Now she claims she was eating healthy during her pregnancy: "I was like, 'I'm going to enjoy my pregnancy,' and I did… I ate very healthy, but I did indulge some of my cravings – and that's okay because I know I can work it off now."

*She doesn't have a goal weight: "There's not a goal weight – I just want to feel normal and fixate on inches," she says. "I really want to set small goals, so I'm constantly reaching goals and not looking at something so far ahead."

*A source says she's eating healthy while breastfeeding too: "She's breast-feeding Max and wants her to get the best nutrition," a source tells the new issue of Us Weekly (out Friday) of the singer, whose pregnancy snacks included Pop-Tarts and Kraft mac 'n' cheese. "She has to cut down on fast food. Besides, it's a great way to jump-start the massive diet ahead."
[Via Us Weekly & People Magazine]
Do you believe Jessica when she claims "I ate very healthy, but I did indulge some of my cravings"? I don't. I think she ate whatever she wanted, which involved McDonalds, ribs, cupcakes, brownies, etc. I know some of you judge her harshly for that, but I can't because… I've never been pregnant, and if I was growing a baby, I would probably eat whatever I wanted too. I don't judge her for her (lack of) diet. I judge her for lying about it.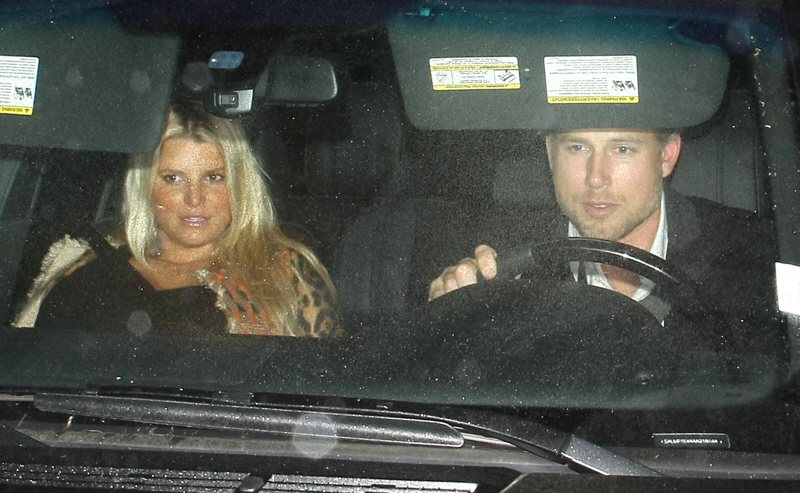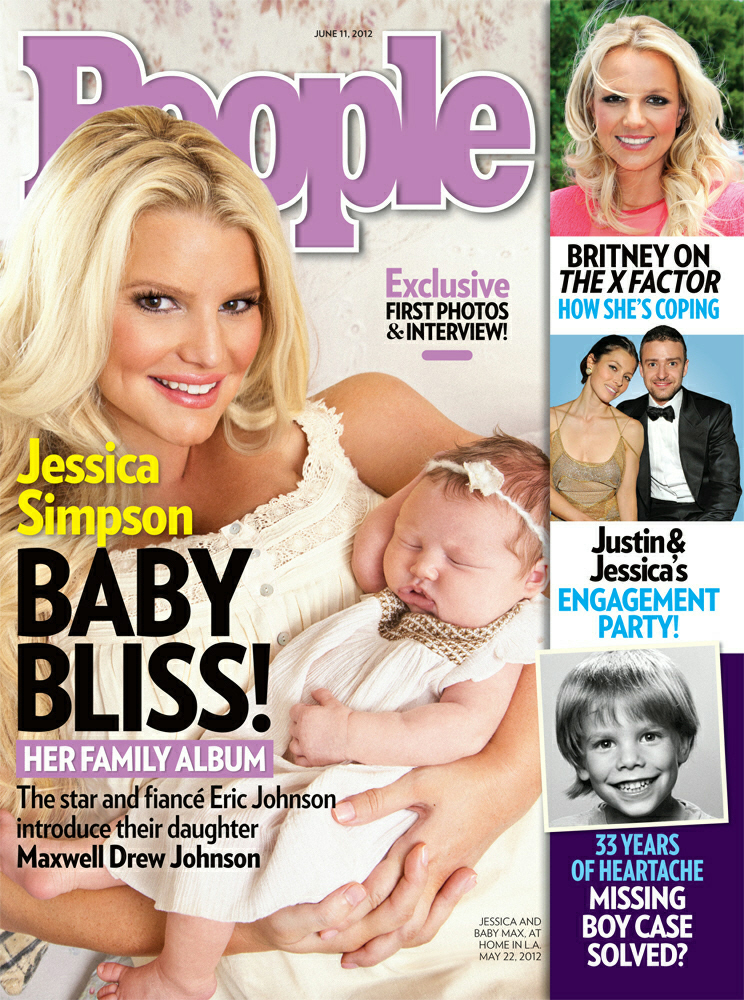 Photos courtesy of Fame/Flynet, People.