Visit msnbc.com for breaking news, world news, and news about the economy
Celine Dion is one classy, hardworking bitch. She was on The Today Show yesterday explaining what happened when she had to cancel five whole weeks of her show in Vegas, due to a virus that affected her vocal cords and singing ability. Celine was really matter-of-fact and cool about her medically-imposed hiatus, and basically said she doesn't define herself by her voice. She said "I don't depend on my success and my singing. Don't get me wrong. I love what I do. But I don't hold on to that. When you have children, you have accomplished a lot." She went on to say that her house is full of playrooms and that the floor is sticky, and she sometimes gets Cheerios in her hair. Celine has son René-Charles, 11, and twin sons Eddy and Nelson, two and a half, with her husband of 17 years, Rene Angelil. She went through many heartbreaking miscarriages before she was able to successfully conceive her twins, and I remember well how open she and her husband were about their struggles.
In her Today Show interview, Celine was of course very gracious and well spoken about Kate Winslet's diss of her classic hit "My Heart Will Go On." As you might remember, Kate said that the song, the theme for her seminal film Titanic, makes her "feel like throwing up when I hear it," and that it's often played in her honor when she walks into restaurants and bars. It was kind of obnoxious, but that's Kate for you. (Although I thought it was pretty funny.) When Celine was responding to the question about Kate's diss, she swallowed a little bit and you could tell it bothered her, (that's at around 3:45 in the video above) but she then went on to talk about how the song made her career.
The way I see it is that 'My Heart Will Go On' gave me the opportunity to be associated with a classic that will live forever. If I just count how many times I've sung it, maybe it'll get me sick. If she feels tired just hearing it, and, like, throwing up, I'm glad she was not the one singing it.
[From MSNBC]
Then Celine went on to say that her son likes Eminem and that "who knows" if she's going to collaborate with him someday. She's really cool, I enjoyed watching this interview a lot. (Although I still remember how she had the "Ridiculous Pictures of Celine Dion" Tumblr taken down. That was not cool.)
Winslet should take a page from Celine Dion. It might be annoying to hear the same cloying song over and over again, but tell that story to your friends. Tell the press that you're grateful that the movie/song helped make you successful. Titanic will probably remain the highest grossing film of Winslet's career (to quote Wiki) and it's definitely what she's known for. It's not like she's doing superhero movies now. Have some tact.
These photos of Celine and Kate Winslet together are from 2007: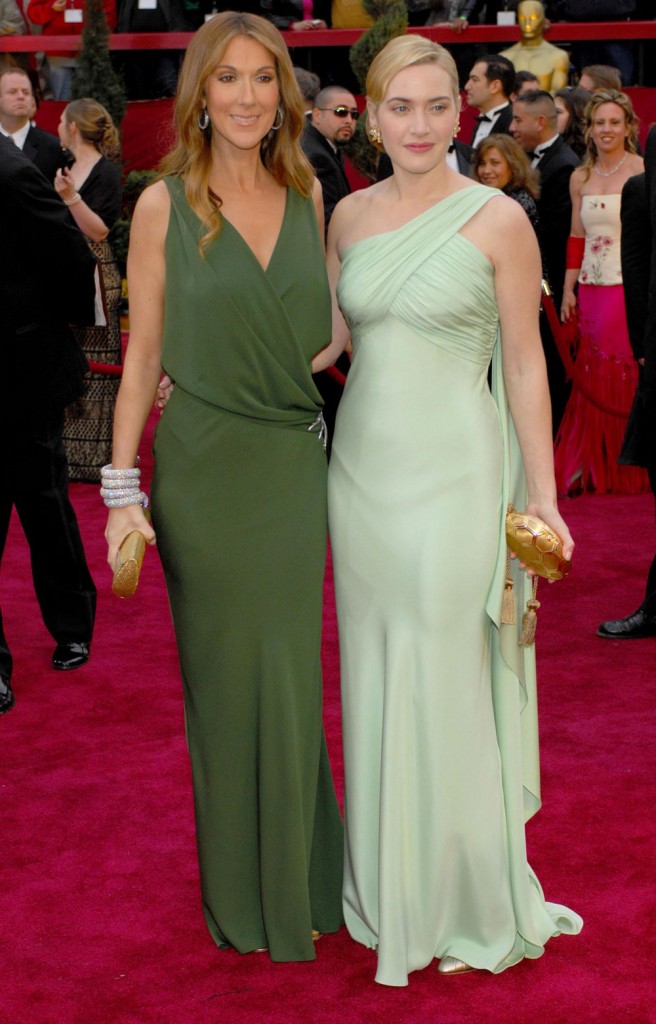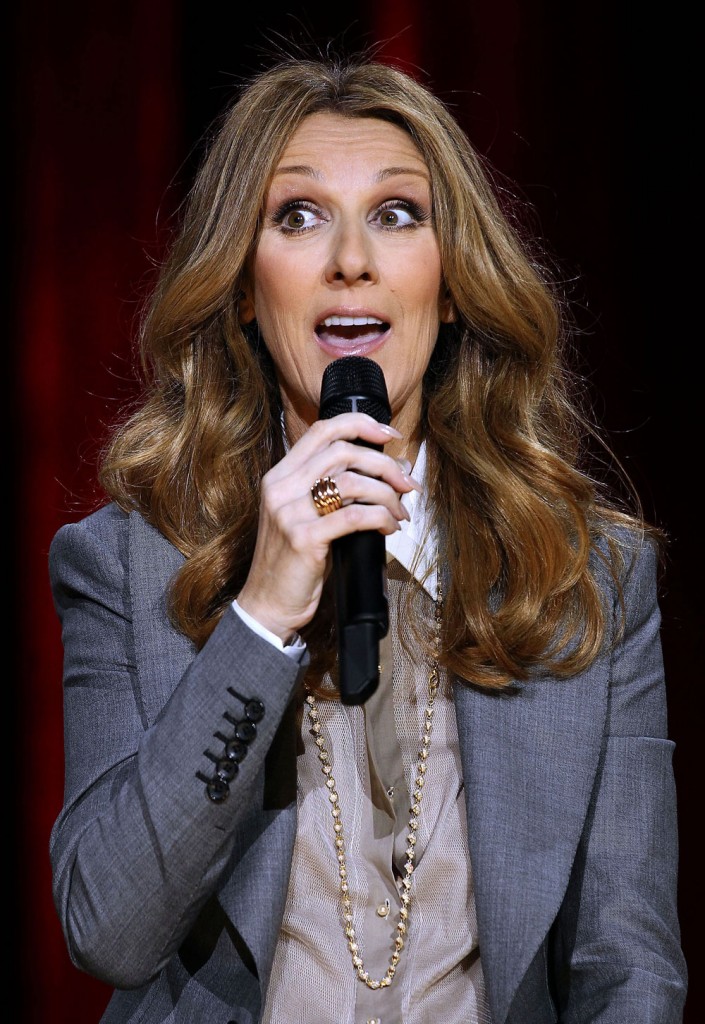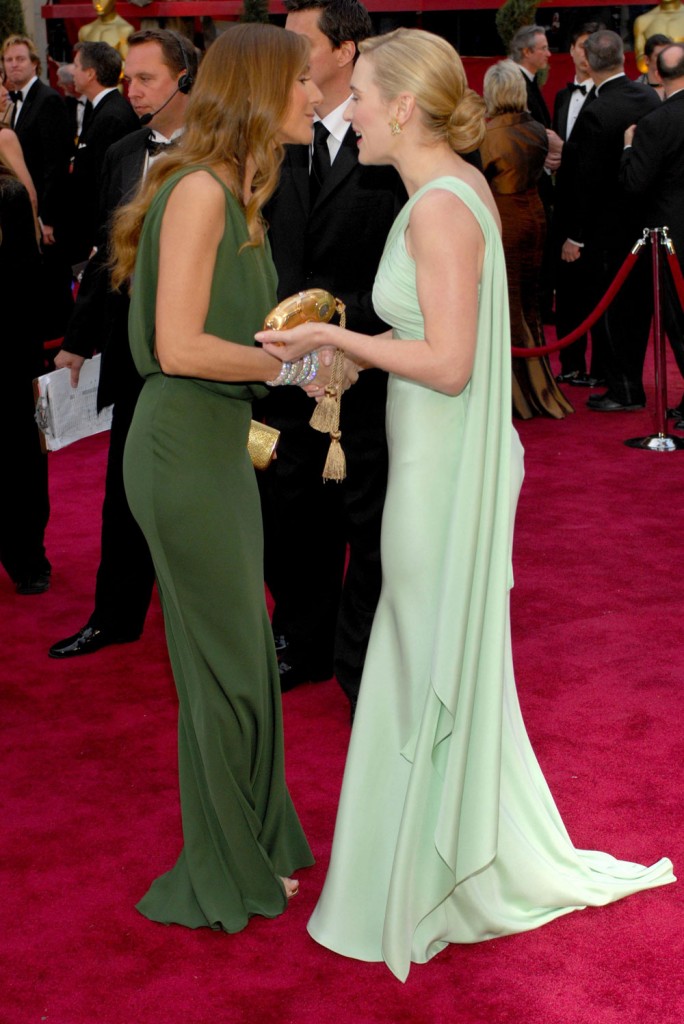 Story via Dramarama. Photo credit: WENN.com and FameFlynet