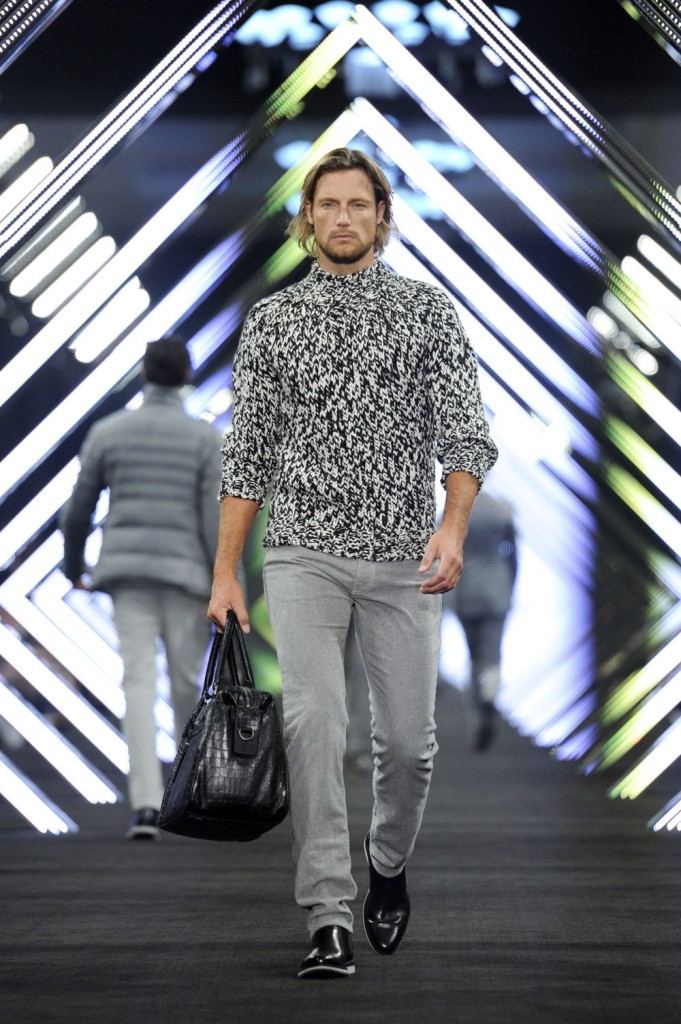 I don't know what's going on with Radar's relationship with Gabriel Aubry. They used to get a lot of exclusives with his side of the story in his custody case with Halle Berry. I was hoping to hear something from Aubry after Halle's people bragged to TMZ that she'd all but won their custody battle, along with the implicit permission of the judge to move to Paris with their four year-old daughter, Nahla. Instead, Radar ran this negative piece painting him as desperate. We've heard similar stories about Aubry in the past. Radar's sister publication, The National Enquirer, ran a story in late March about Gabe's lousy pickup game, including the gems that he told a woman she was "more beautiful than Kim Kardashian" (his ex) and that he introduced himself to a group of women by saying he didn't intend to go home alone that night. The guy is a beautiful specimen, but I can see how most women would balk at that.
I just went Radar's archives on Gabriel, and it might not be a coincidence that he seems to have stopped giving quotes to Radar right around the time The Enquirer ran that negative story on him. Radar has one story that he might have contributed to after that, but it's hard to tell. So now they're running another story that paints the guy as a loser, and it just seems out of character given how Gabe-friendly they've been in the past. Here's their story:
Halle Berry's ex Gabriel Aubry is so hot to trot that he followed a woman into the ladies room to hit on her RadarOnline.com has exclusively learned!

The 35-year-old handsome Canadian-born model was spending the afternoon on Tuesday at the swanky Beverly Hills Hotel pool when he was spotted checking out a gorgeous woman lounging in the sun.

"Gabriel had his eyes on her and when she got up to go to the bathroom he went in after her," an eyewitness exclusively told RadarOnline.com.

"He went into the bathroom and introduced himself to her and they chatted each other up and then exchanged numbers," the shocked pool patron said.

"I thought I had accidentally walked into the men's room when I first went in there and saw Gabriel inside!"

Gabe's baby mama Halle has moved on following their split after five years of dating and is now engaged to Olivier Martinez, but Gabriel is clearly still on the prowl looking for his next love interest!

The eyewitness said they were flabbergasted when he pulled the move.

"I was shocked to see him be so aggressive that he went into the ladies room just to hit on a girl, there were so many pretty ones out by the pool."
[From Radar]
That's bizarre, isn't it? It's like they're saying he has no game, but they're not outright calling him desperate like they did in the Enquirer piece. I'll repeat what I said in our earlier story about this: if it's true, it's lame. I get why women would be turned off by a guy, even as beautiful as this one, acting like a horny teenager.
More than that, this makes me wonder what's going on with Radar and especially with Gabriel. I just hope it's not true that Halle has their custody case all but tied up. He clearly adores his daughter and he's been fighting hard for her. I want to hear that the case isn't as cut and dried as Halle's side is making it out to be. Maybe Aubry is just fed up with talking to the tabloids.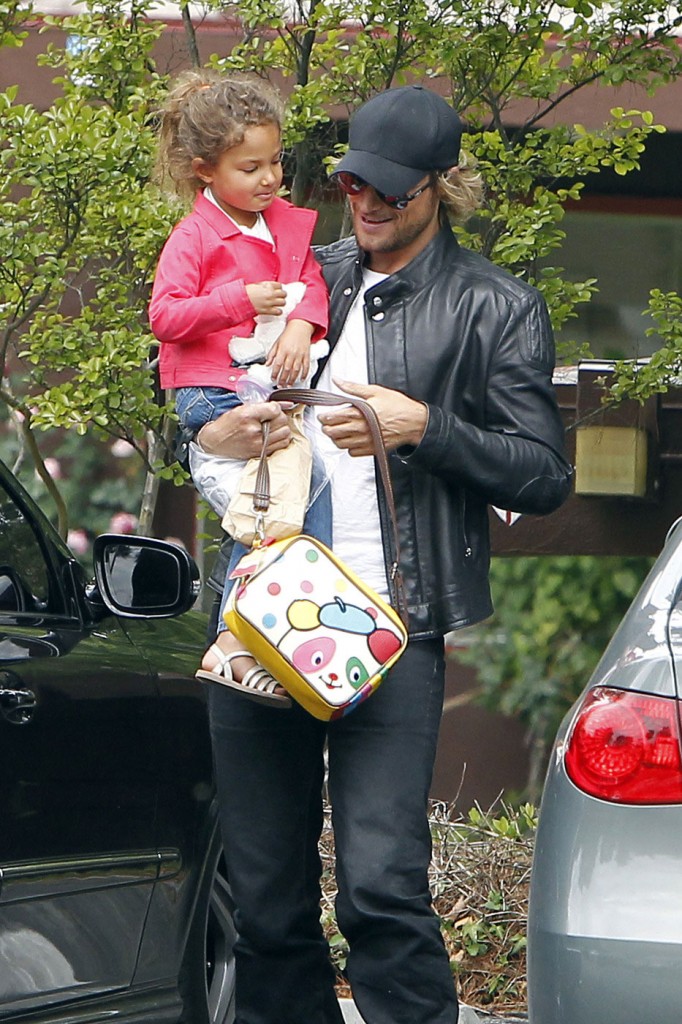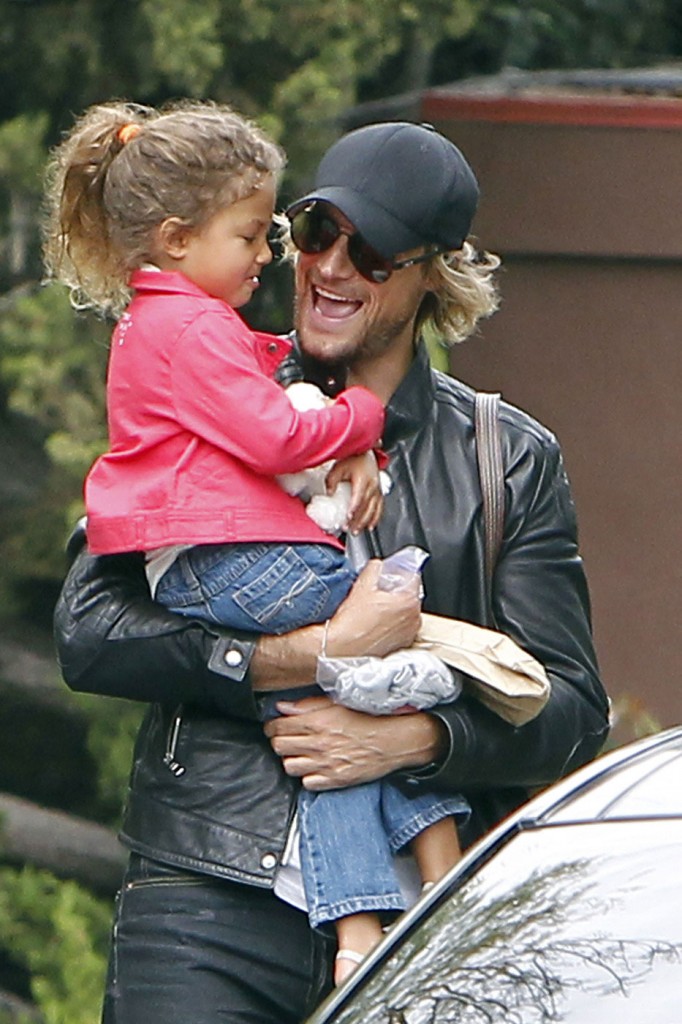 Gabriel is shown on the runway for Hugo Boss on 5-18-12 and out with his daughter, Nahla, on 4-24-12. Credit: API/FameFlynet Pictures and Juan Sharma, PacificCoastNews.com