Jessica Chastain in see-through Marios Schwab at the Tonys: hot or fug?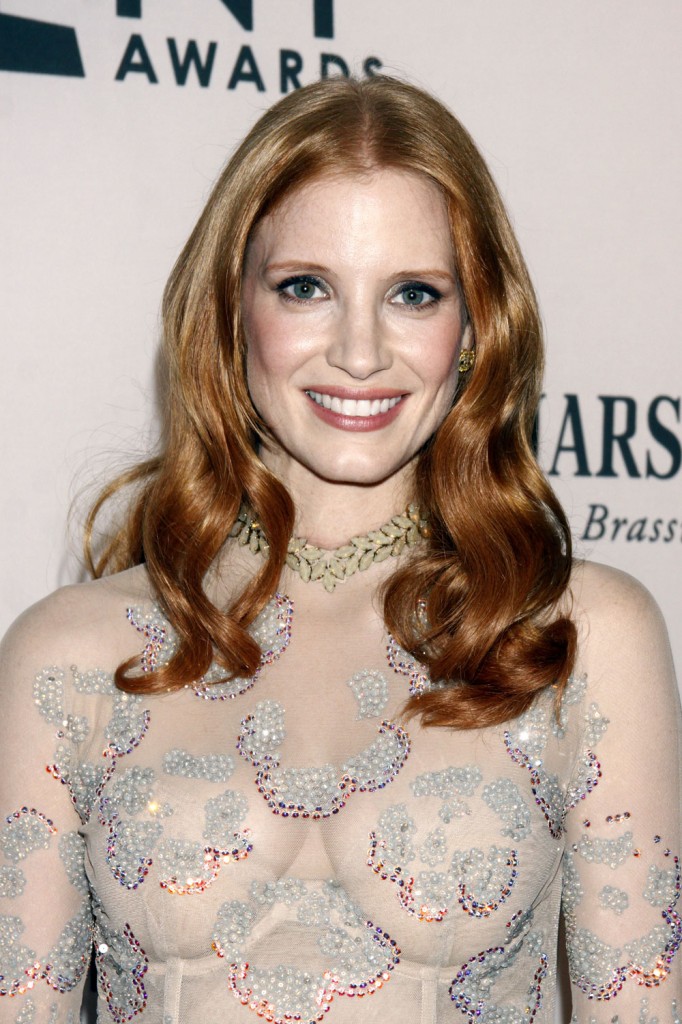 The last time I covered Jessica Chastain, I mentioned that she has issues with her cleavage/boobs in a lot of her fashion. This is no exception. Bedhead described these as "doily boobs," and I agree. The sad thing is, her styling at the Tony Awards is better than we've seen in a while. She's got gorgeous hair and makeup, (how do I get my hair to look like that?) and if you just try and ignore whatever is going on with the bodice you can imagine her rocking a much better dress. I like the skirt actually, and her shoes are too matchy and bridal but they're not bad. This is a Marios Schwab gown, and Red Carpet Fashion Awards has a comparison photo of the dress on the runway. They like that she's taking a risk and didn't line the dress "losing all the mystery, intrigue and possibly even the details."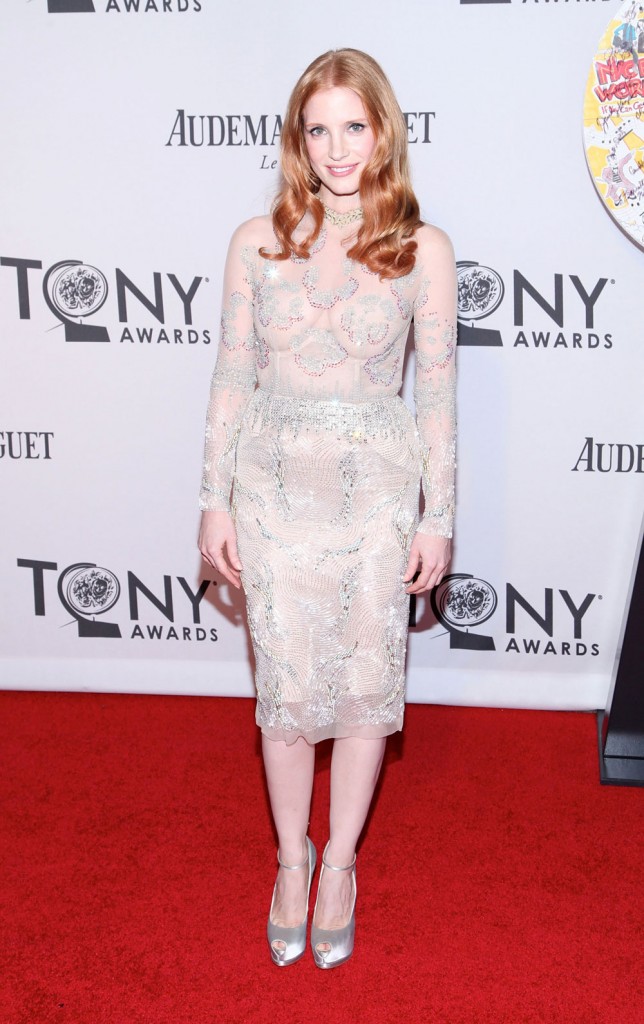 I just think this looks ridiculous and like Marchesa. This woman regularly wears some really questionable dresses, though. It's not sexy to play peek a boo with some sparkly appliques that look like the skid flowers on the bottom of your grandmother's tub.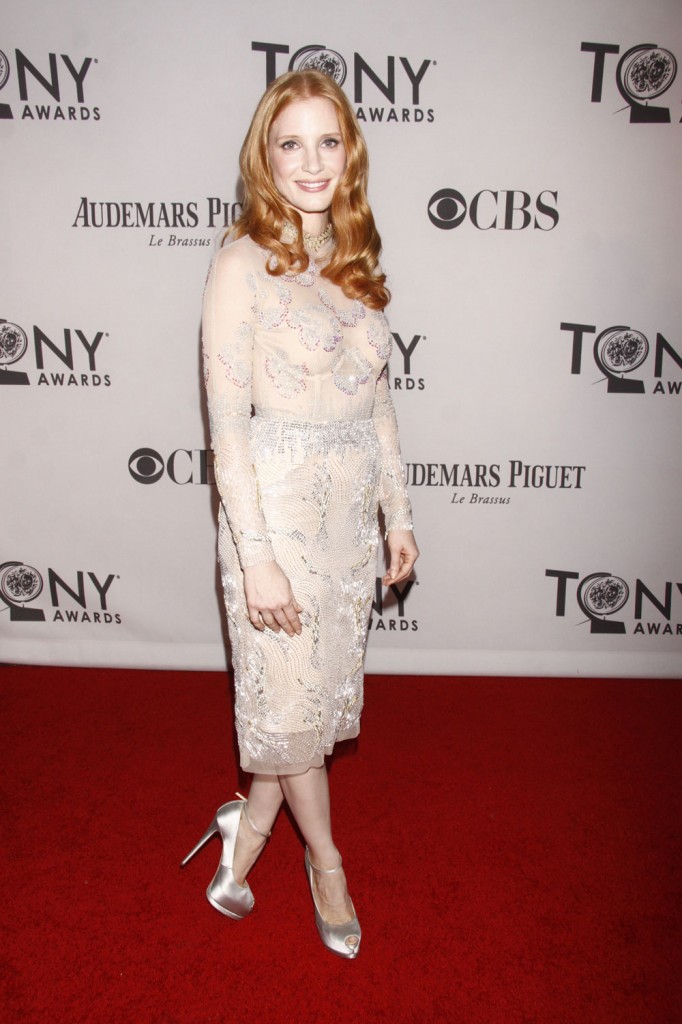 Sheryl Crow is 50 freaking years old. Can you believe it? We just heard that she had a benign brain tumor that was affecting her memory. Hopefully she's doing as well as she looks here. I'm not a fan of the sequin bodice on this dress. It's very "ice capades," but she looks gorgeous anyway. Even with that big hair. Sheryl presented an award last night – the Daily Mail has a photo here.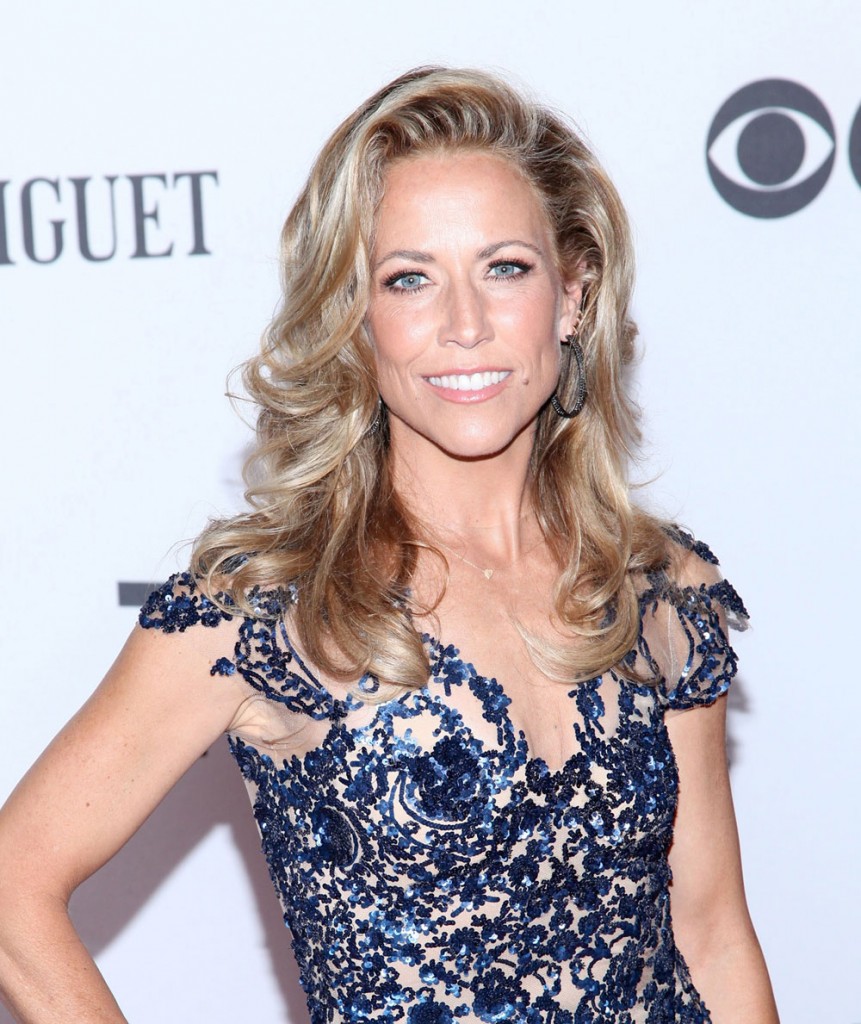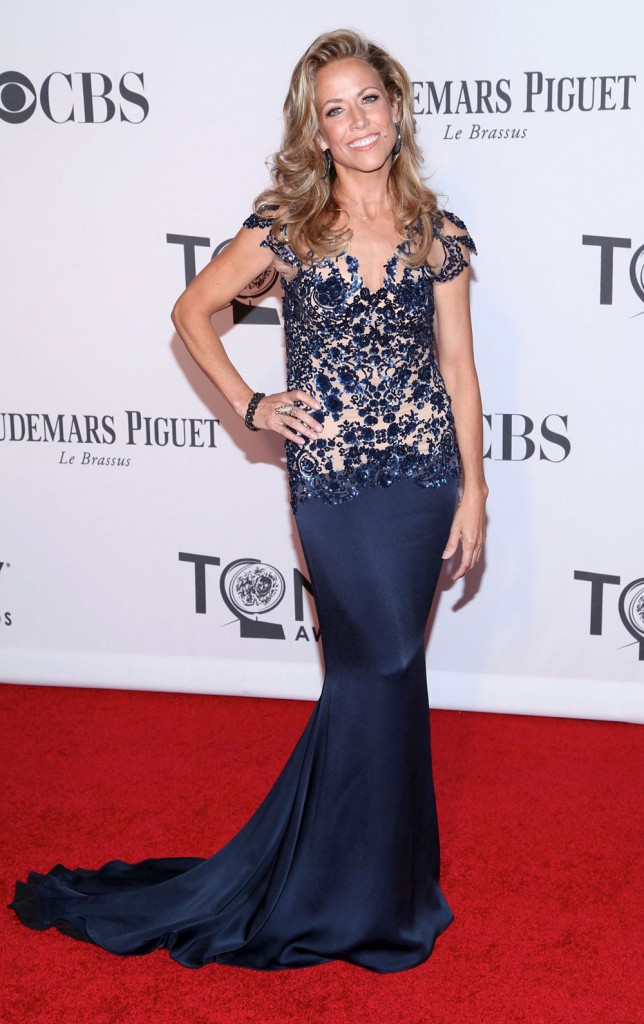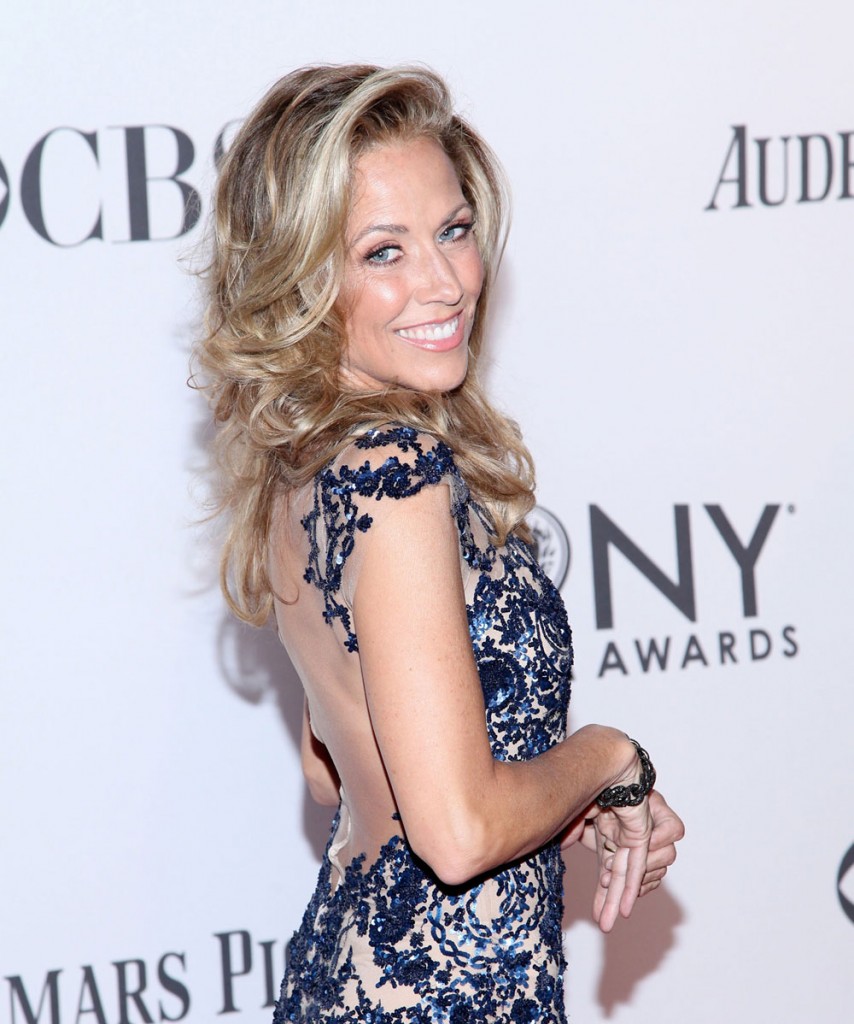 Kathy Najimy lost so much weight she looks like a different person! She probably got a freshening up at the dermatologist's too, but it's not too noticeable.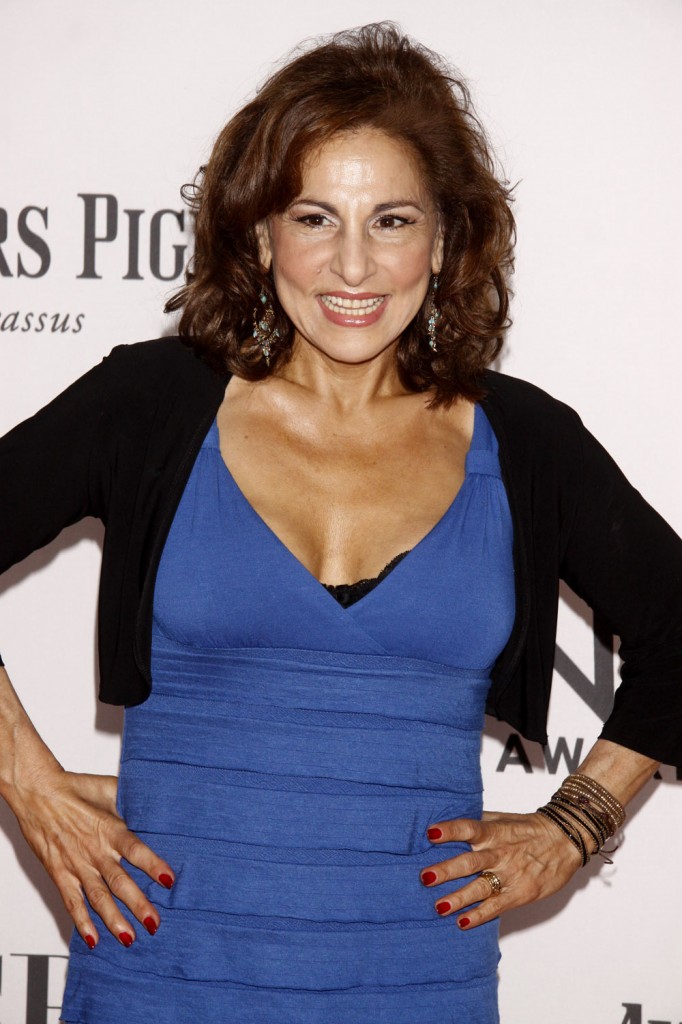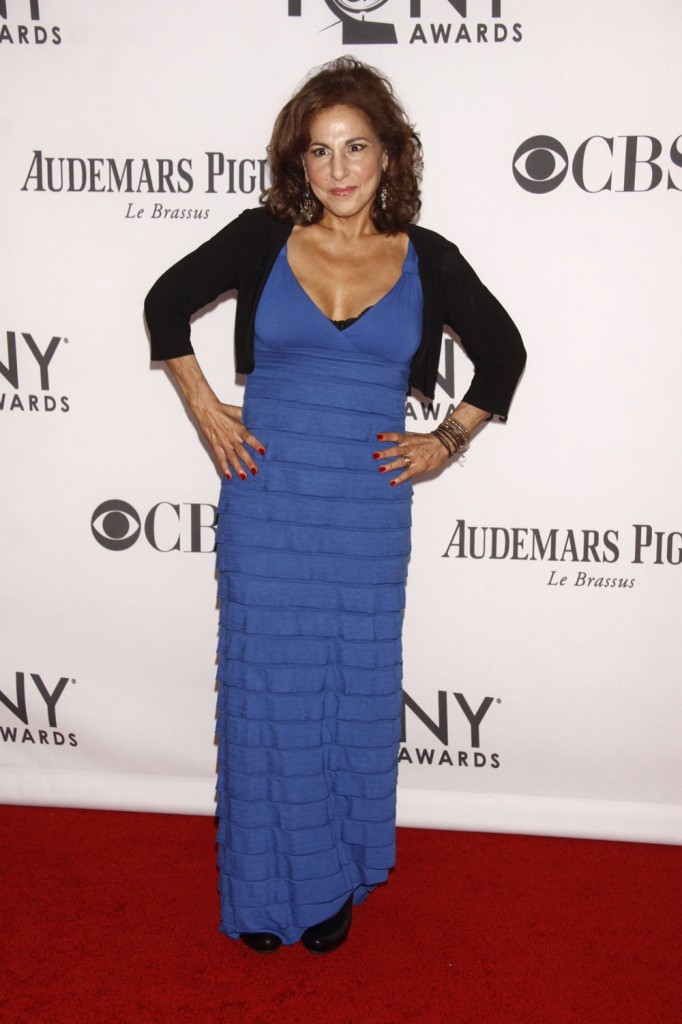 For comparison, here's Kathy in August of last year.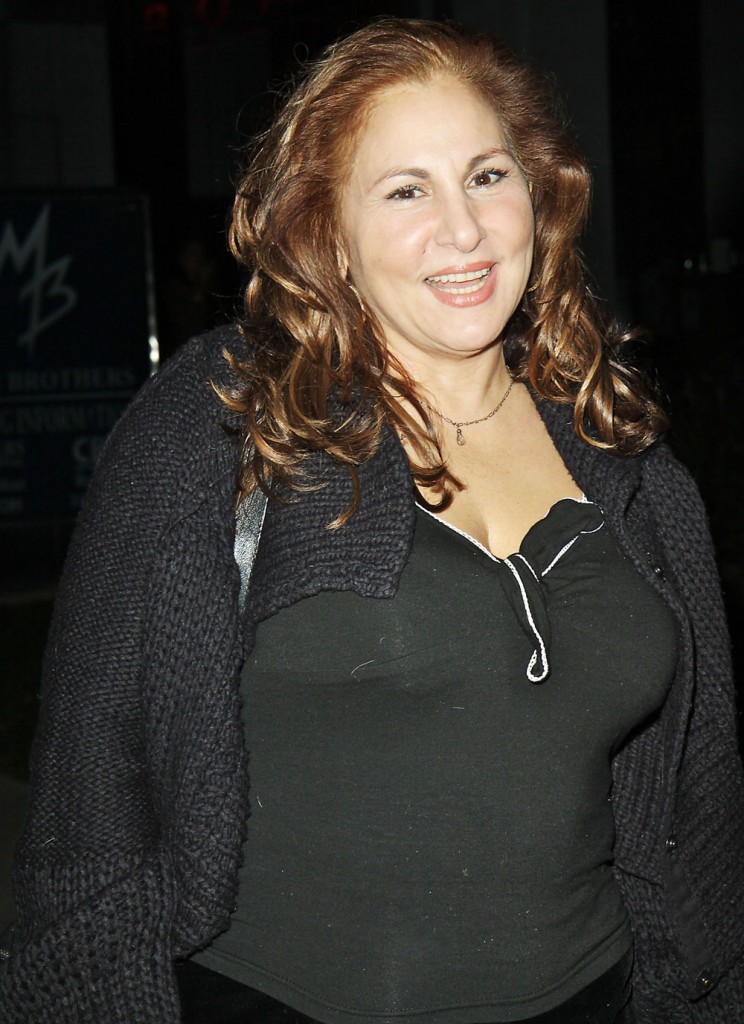 Hugh Jackman and his wife Deborra-Lee Furness were super cute together. Deborra's fashion tends toward wacky, and we've seen her in big feathered creations before. I find Hugh and Deborra's love for each other endearing, and I buy that they have a very solid long term relationship.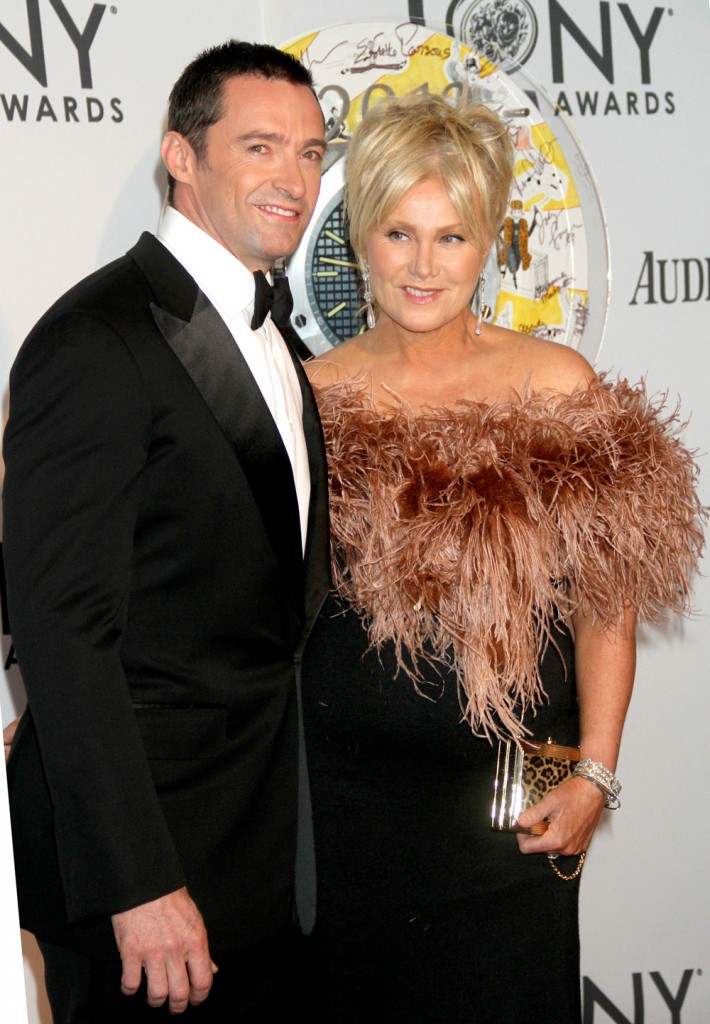 Her shoes are awful. I just want to point that out.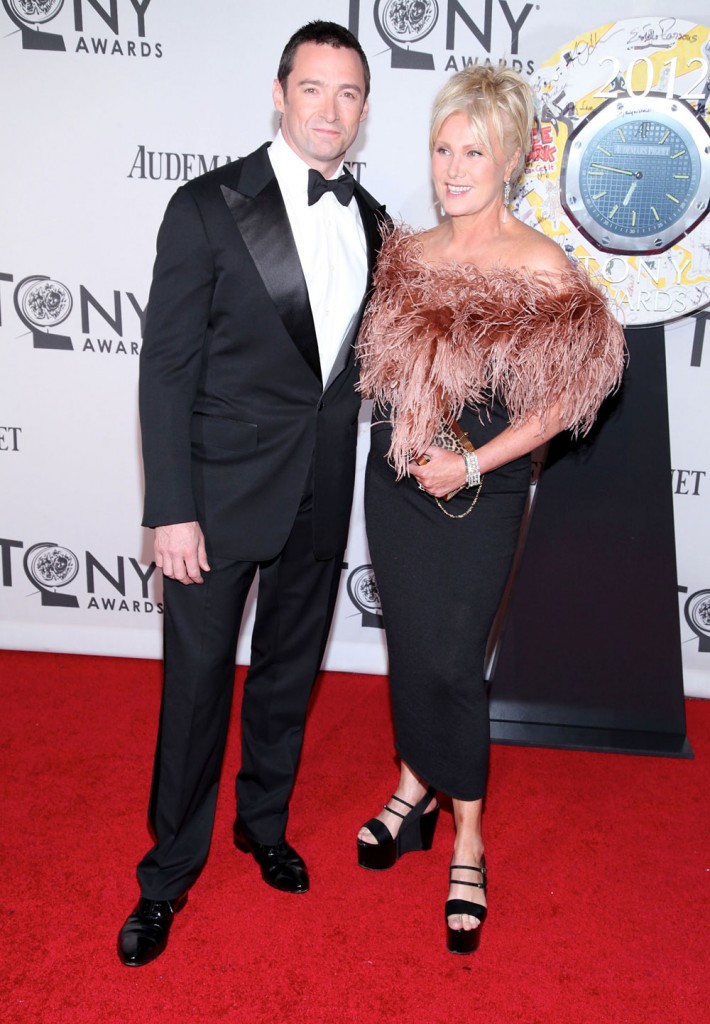 Hugh received a Tony for helping earn more than $2 million for Broadway Cares/Equity Fights AIDS during his 10 week run in Hugh Jackman Back on Broadway. Deborrah presented it to him, and he joked that he was surprised she was able to keep it a secret. "She's never been able to keep a secret in her life."
I love Hugh but that hair is just killing it for me. He's growing out his shaved 'do from Le Mis.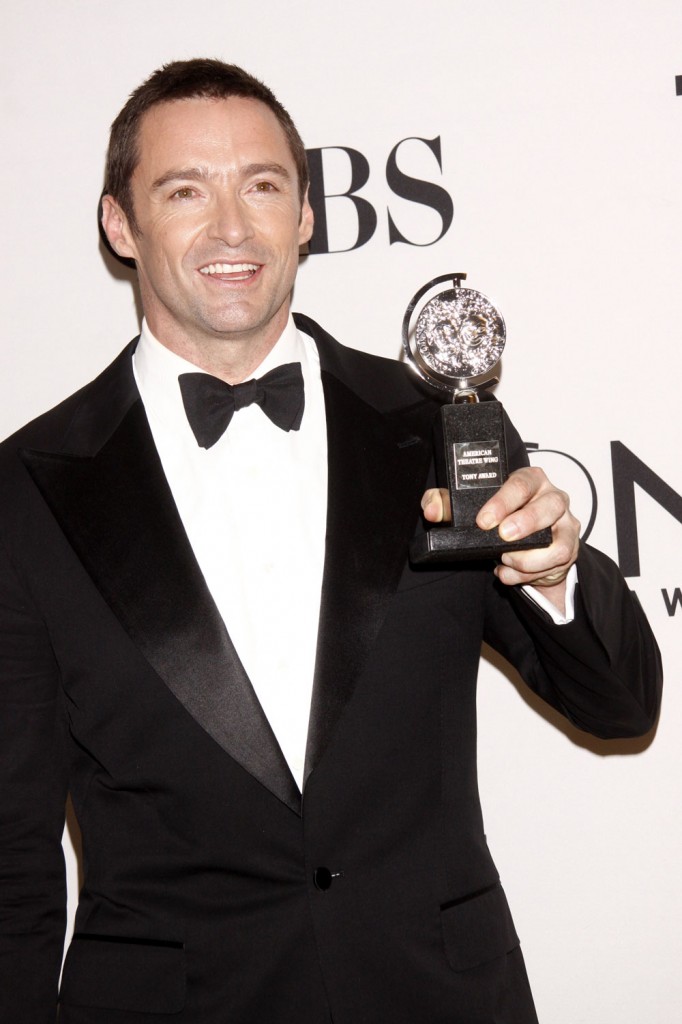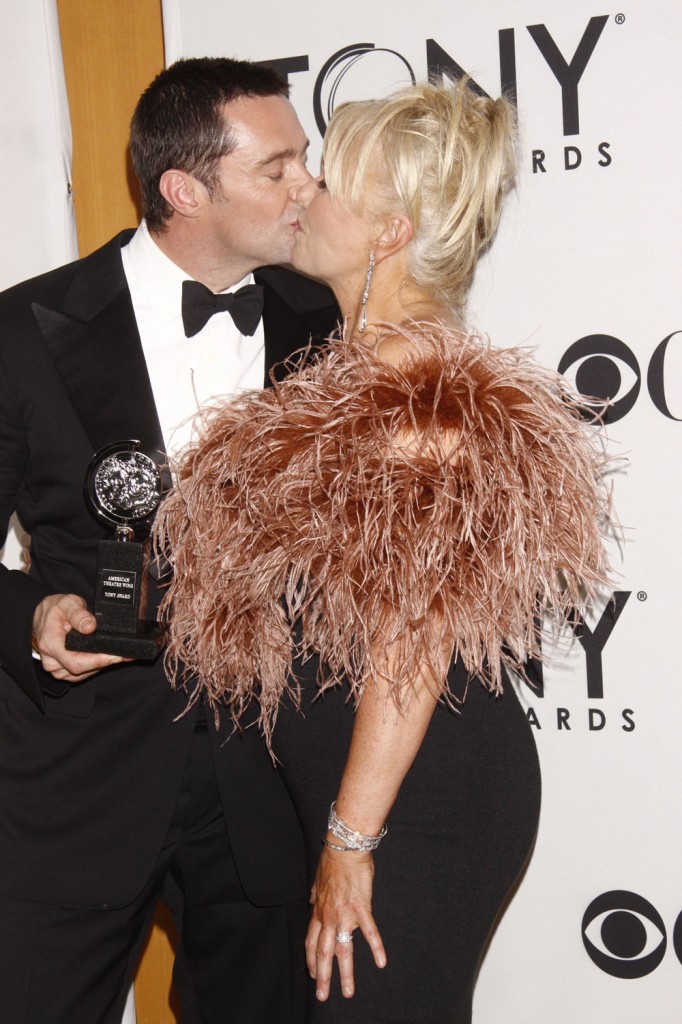 Photo credit: WENN.com and FameFlynet
Written by Celebitchy

Posted in Deborra-Lee Furness, Fashion, Hugh Jackman, Jessica Chastain, Kathy Najimy, Photos, Sheryl Crow

- Friends reunion on Ellen [Popsugar]
- Lindsey Vonn watches Tigers kids [Lainey Gossip]
- George Michael fell out of a car going 70mph [D-Listed]
- Real Housewives of Orange County recap [Reality Tea]
- New Man of Steel trailer [Pajiba]
- Jared Padalecki's hot bod [Buzzfeed]
- Doctors confirm Taylor Swift's new boobs [Evil Beet]
- Catherine Zeta-Jones finished treatment [CDAN]
- Anna Paquin hates the paps [Celebslam]
- Lance Armstrong is gross [The Blemish]
- What is Barbara Palvin wearing? [Moe Jackson]
- This is Petra Nemcova? [SVC]
52 Responses to "Jessica Chastain in see-through Marios Schwab at the Tonys: hot or fug?"