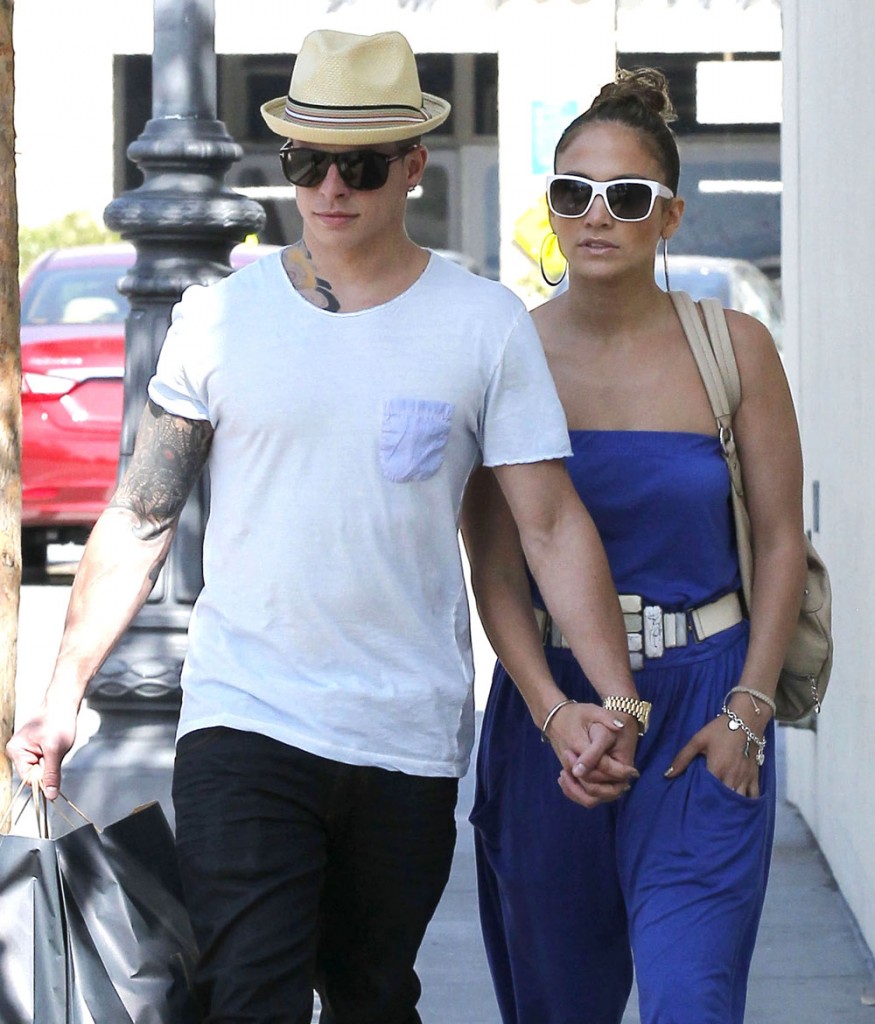 Last month some rumors resurfaced that Jennifer Lopez, who turns 43 next month, was pushing her 25 year-old boyfriend, Caster Smart, to have a baby with her. Tabloids claimed that Casper was pushing back and trying to tell J.Lo that he was too young to consider becoming a father. Since that news came out, we heard that Lopez sold the Oxygen network a reality show starring Casper, and that she's letting Casper make (ill-advised) business decisions for her. Casper is even said to be behind Jennifer's reluctance to sign on for another season of Idol, although there's no official work on her decision yet. So a lot has changed for these two in a short period of time, and now Casper is said to be on board with trying to impregnate Jennifer. He sees how K-Fed made out. Here's more:
"Jen has been telling her family and closest friends, 'I'm having a baby!'" says a source. "Jennifer has always dreamed of having three or four kids," an insider told the publication. She knows that if she is going to be a biological mom again, it has to happen sooner rather than later. So she's decided to just let nature take its course…

"Jennifer and Casper spend all their spare time together – and he is crazy about the twins," says the source. "He's a great substitute dad, and the twins love to play with him. They're already like a family."

And although Casper said a few months ago that he wasn't ready for kids, "he's now had a change of heart after seeing what an amazing mom J.Lo is to the twins," says an insider.
[From Star Magazine, print edition, June 25, 2012]
There's an inset on the story claiming that J.Lo go the go-ahead from her doctor to try and conceive. "Her doc says that she's healthy and able to have more children."
We did hear a couple of weeks ago that Jennifer cut off Casper's $10k a week allowance (which her people deny), so maybe that was her way of getting him to sign off on the baby plans. J.Lo's people deny this story too, but look at how much damage control they'd had to run for her since she hooked up with this kid. She's been gushing about him to the press and we know her history. Their relationship is moving a warp speed and it's just a matter of time before she marries him and/or tries to have his baby, probably in that order.
Jennifer just kicked off her tour with Enrique Iglesias, which will continue into late August. You can see pictures of her bejeweled catsuit here.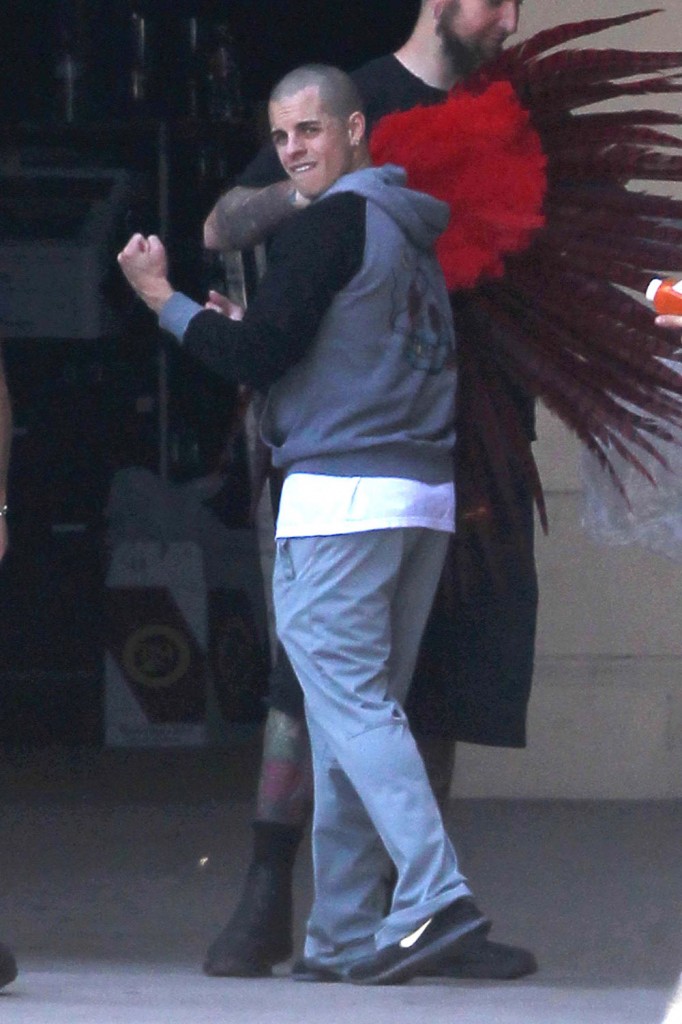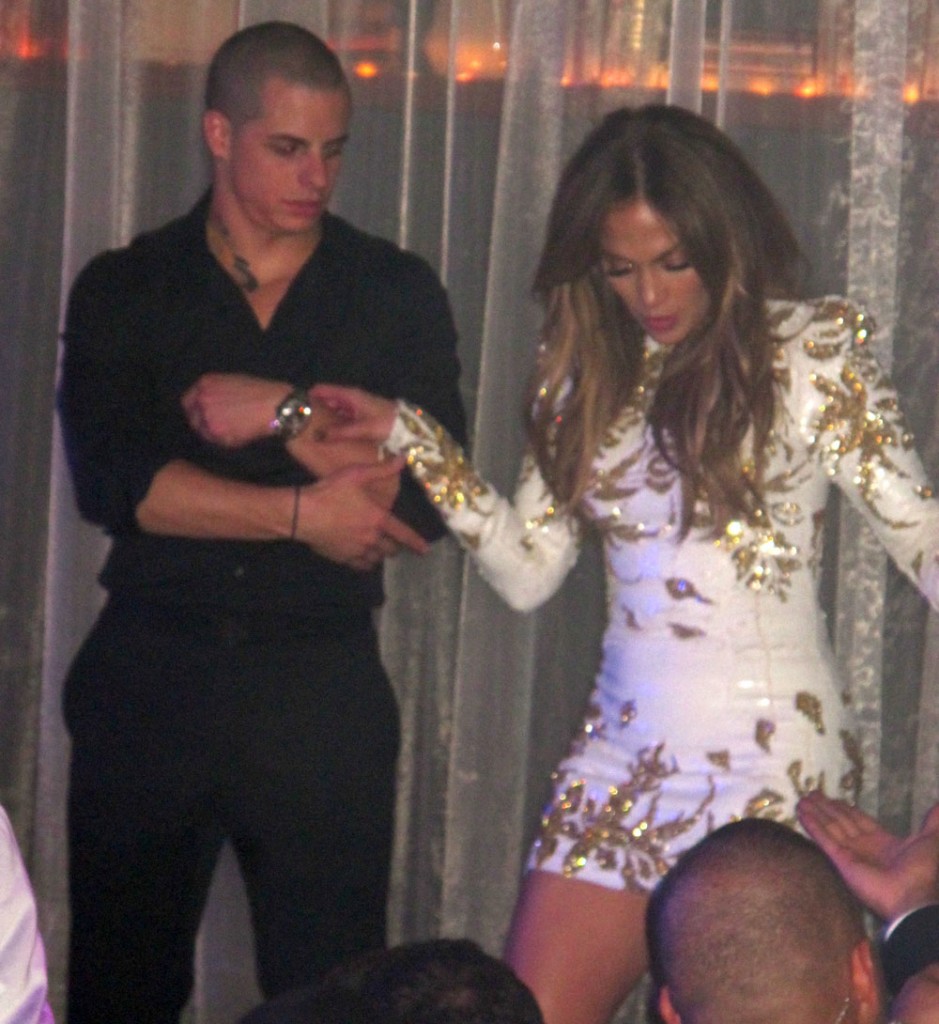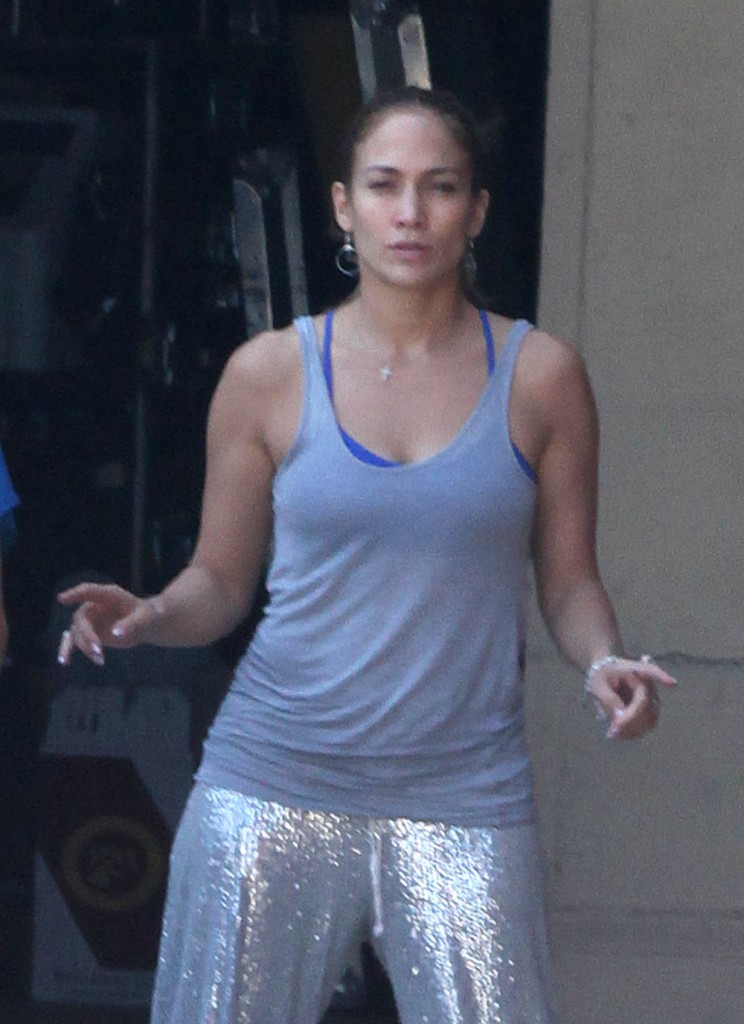 J.Lo and Casper are shown on 6-5-12, 5-20-12 and 5-27-12. She's also shown performing on 5-26-12. Credit: Fame Flynet and WENN.com