Zooey Deschanel's new screenwriter bf: "He's funny, a little geeky… he's into her!"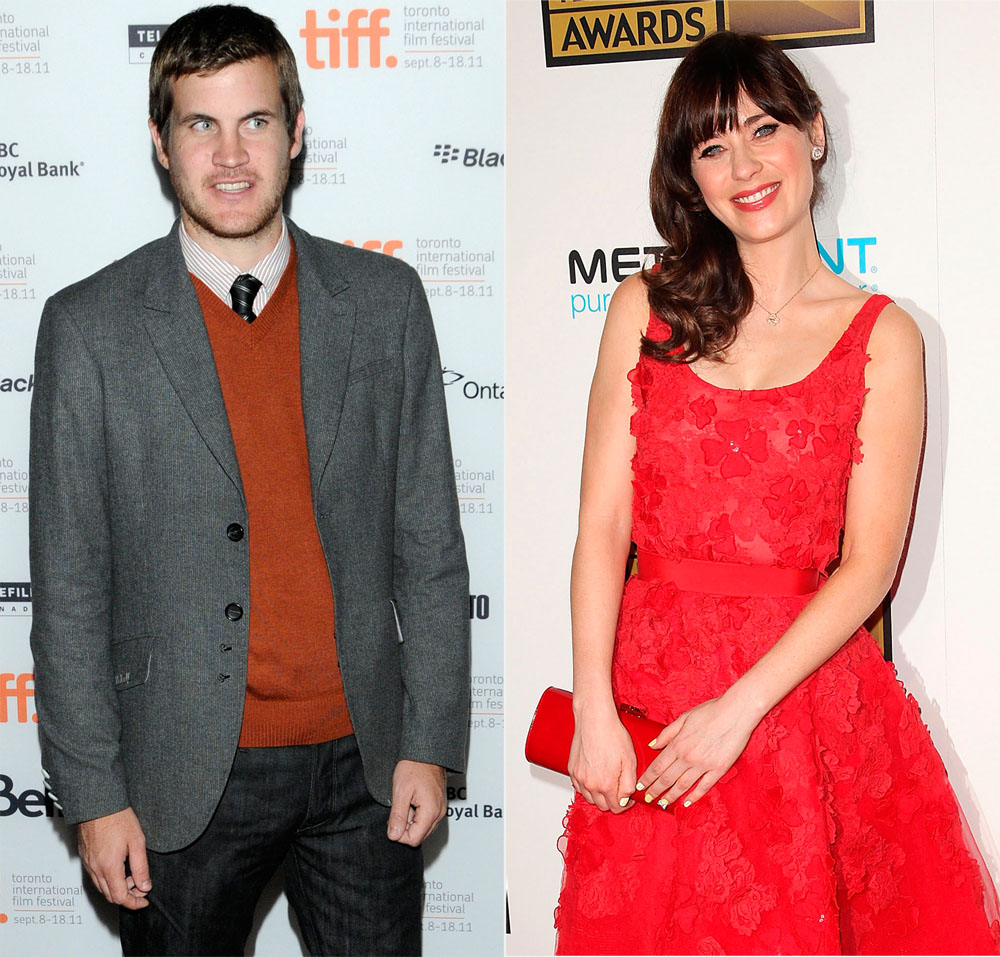 Zooey Deschanel has slowly won me over with her unassuming personality, her hard work ethic and especially her comedic timing. I love her on "New Girl"! Kaiser got me into watching it and I recently finished the season with a very satisfying marathon. (It doesn't come back until September 25th, boo.) The show is so funny and I enjoy watching her and seeing the dynamic she has with the other characters.
So I have the (false) sense that I know her and I'm hoping for good things for Zooey in her personal life, too. That's why I got oddly excited to read that Zooey, 32, has a new boyfriend. It's been about six months since she filed for divorce from her husband, and now Zooey has a new romance with a screenwriter named Jamie Linden. It sounds like they're getting serious, since they went to an industry party together and we were seen holding hands. Cute!
Over half a year since her split from husband Ben Gibbard, Zooey Deschanel is ready to get romantically adorkable again — and she hit Sunday's after party for the Magic Mike premiere in Hollywood holding hands with a mystery guy.

Who was he? It's screenwriter Jamie Linden, who's penned scripts for the films 10 Years, Dear John and We Are Marshall.

"Jamie's a really nice guy," a source tells Us Weekly, confirming his budding Linden's new relationship with Deschanel, 32. "He's funny, and a little geeky. . .he's into her!" Deschanel's rep had no comment.

At the Magic Mike bash, the new couple appeared inseparable — holding hands and hooking their arms together — as they chatted with pals, with Deschanel in an especially happy (and dance-y!) mood.

Earlier this year, Deschanel told Marie Claire she wasn't quite prepared to open her heart again. "Honestly, I'm just going through a divorce, so I don't really think [dating] is something I want to get into now. . . I don't have time to date. I literally don't have time."

She and Death Cab for Cutie frontman Gibbard, 35, wed in September 2009; the indie supercouple announced their separation last November, with the New Girl actress filing for divorce in late December, citing "irreconcilable differences."
[From US Weekly]
I get the sense that Zooey has a good head on her shoulders and that she has her sh*t together. Her finances were made public during her divorce and she lives reasonably given how much money she makes, she has no debt, and she lives beneath her means. I hope she picked a good guy here, and it sounds like she has. I like that he's a screenwriter and isn't another musician or famous guy. Plus she waited a little while after her divorce, and didn't jump into something right away. That's always a good sign. Doesn't he look good for her too? I know you can't judge by a picture, but he looks like a nice guy. (These photos are not flattering at all though, he looks better in the one on US' site).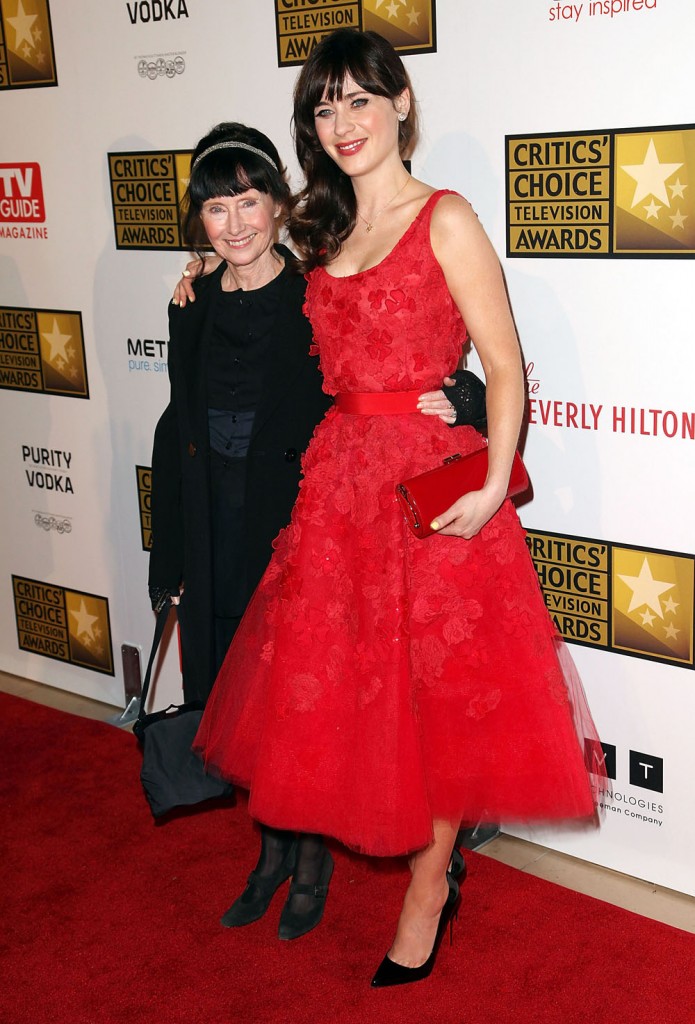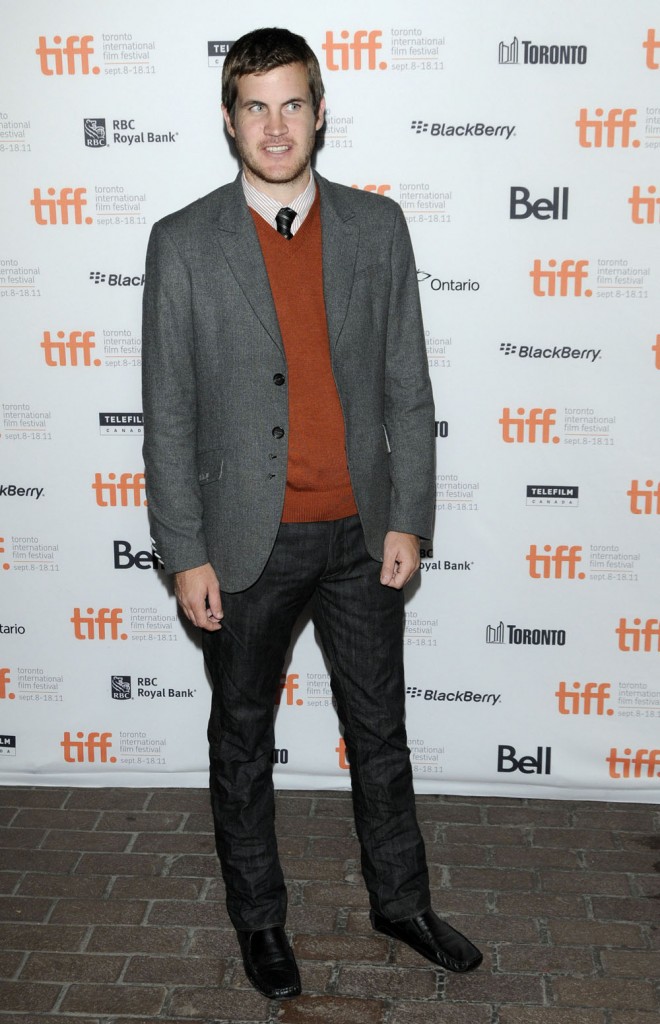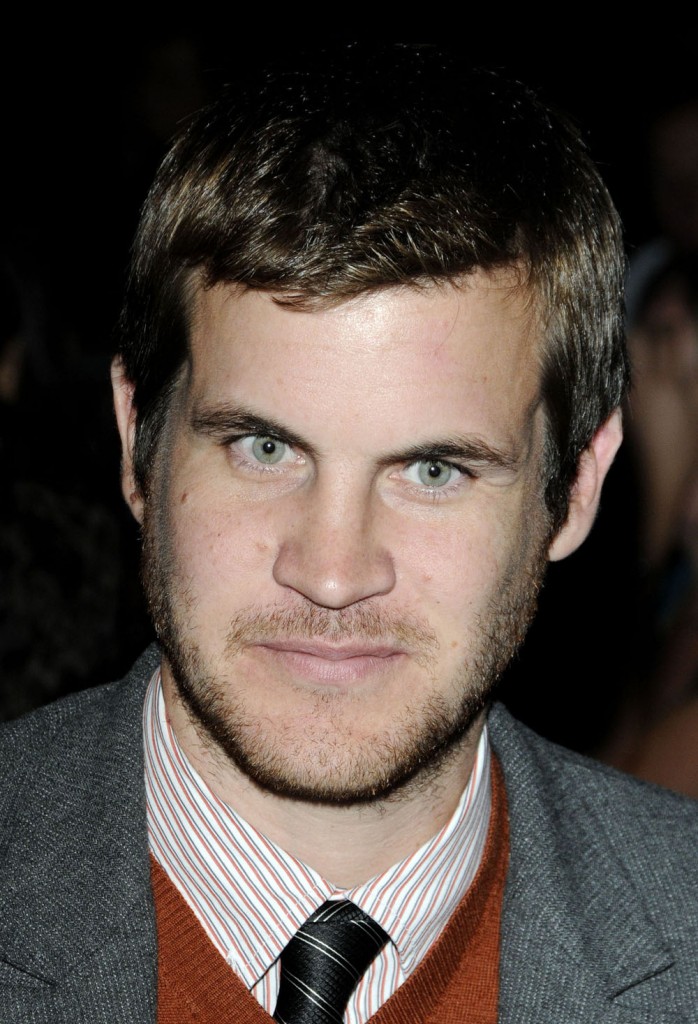 Zooey is shown with her mom, Mary Jo Deschanel, on 6-18-12. Jamie is shown in 2011. Credit: Brian To/WENN.com
Written by Celebitchy

Posted in Zooey Deschanel

- Mariah Carey lip synced on American Idol [CDAN]
- Colin Firth is looking good [Lainey Gossip]
- Internet celebrity charged with murder! [D-Listed]
- What is Paz Vega wearing? [Go Fug Yourself]
- New bachelors on The Bachelorette [Reality Tea]
- Goodbye to The Office [Pajiba]
- Bachelor Sean's fiance cheats on him [Evil Beet]
- Britney Spears out with her man [Popsugar]
- Nina Dobrev works it [Popoholic]
- Cindy Crawford needs to lay off the 'tox [Celebslam]
- Who said it: Carrie Bradshaw or The Dalai Lama? [Buzzfeed]
17 Responses to "Zooey Deschanel's new screenwriter bf: "He's funny, a little geeky… he's into her!""