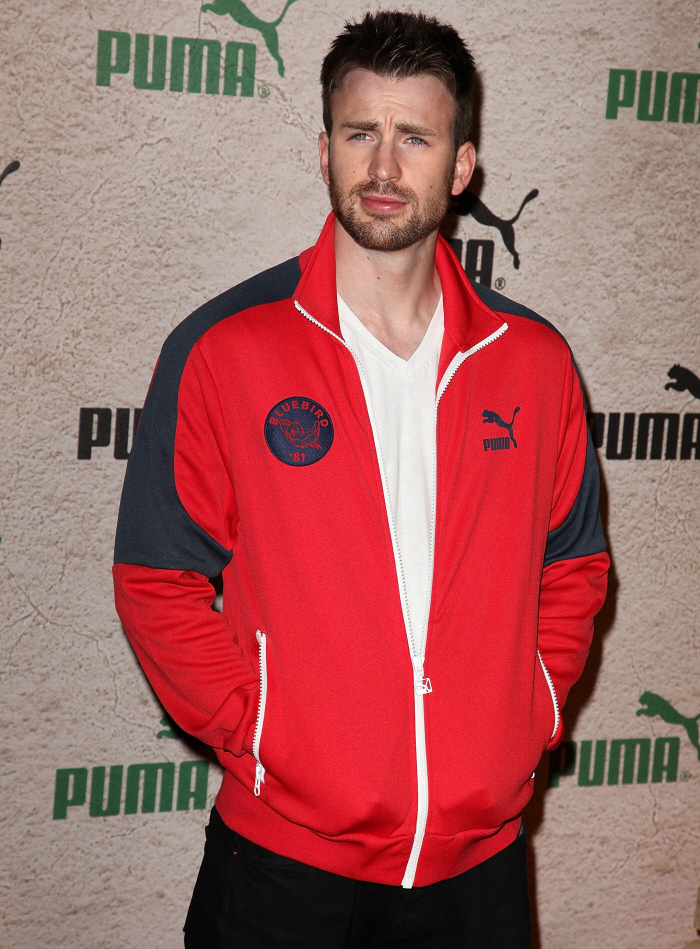 When Chris Evans was on the promotional trail for The Avengers, certain things became obvious. Like, we now know that he's a really neurotic bastard. We also know that he's single and ready to mingle, but he's looking for his perfect girl who has an other-worldly blend of traits. It seems that Chris is looking for a Boston Girl who always has wet hair, wears sweatpants and who will "give me a hard time, bust my chops a little." He likes girls who "make fun of themselves." And most of all, he says, "I just want someone with a good soul. That's about it. The rest I'm really flexible on. I like a good ass, though. I will say that. I can say that? I like a big ass." So, there you go. Big ass, from Boston, just out of the shower, wearing sweatpants, willing to bust his chops and willing to be made fun of. But wait! Chris has another requirement:
Chris Evans is a man who knows what he wants.

In a new interview with Women's Health, The Avengers actor, 31, admits he's ready to settle down, but he's yet to meet The One. "I like women who get emotional about babies and puppies. I've met some incredibly cool women who are tough, but the woman you marry should have a really soft side."

Evans — who once dated his London costar Jessica Biel — despises "arrogance and false modesty" in relationships. "Nothing is worse than a beautiful girl fishing for compliments by saying how gross she is. On the flip side, I find genuine humility and modesty attractive."

The Boston native doesn't like when a woman plays hard to get, either. "I hate that!" he says. "I just don't like games in general."

After all, Evans has nothing to hide. "I'm a pretty decent tap dancer," he reveals to Women's Health. "I enjoy all types of dancing, actually. I get a couple of drinks in me and I stand up — it just happens."
Love the Jessica Biel name-check. As for Chris's requirements – I don't think they're any big deal, mostly because I fall into many of these categories. I have a big ass. I was born in Boston, Massachusetts (although I self-identify as Southern, having lived in the South most of my life). I'm wearing sweatpants right now, and my hair is still damp from a morning shower. I can bust chops too, although I do find it difficult to have my chops busted. I don't cry over babies. I do cry over puppies and kittens though. And I cry at those Olympics commercials about "The hardest job is the best job" motherhood thing. Those commercials are KILLING ME at the gym. I've burst out in tears on the treadmill watching them. So… basically, I'm Chris Evans' perfect bitch. Come and get me, you neurotic bastard. YEAH I SAID IT.
Also – I don't want to talk about the gonorrhea thing. We'd probably get a letter from his lawyer about it anyway. All I'll say is that gonorrhea is totally treatable and it's not a total dealbreaker.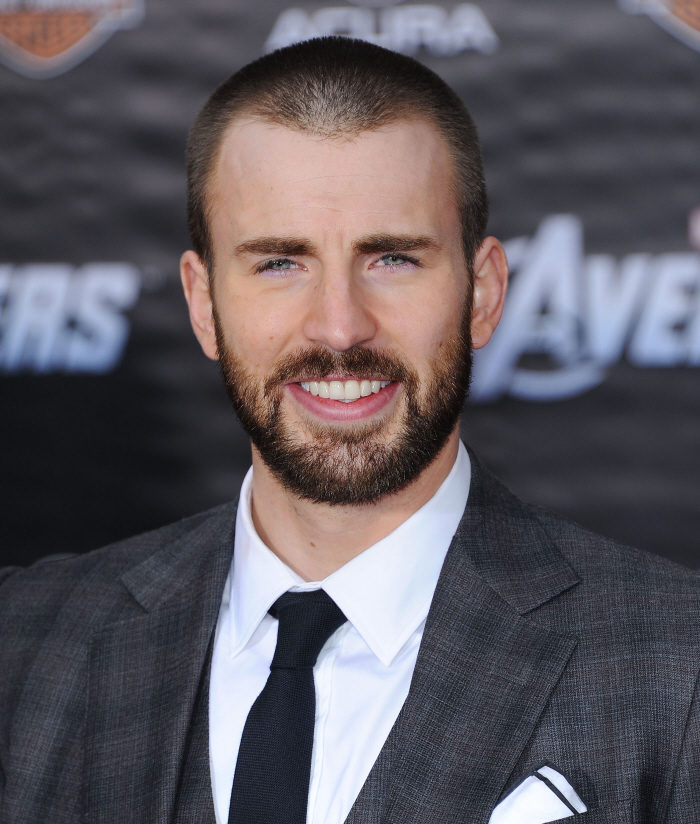 Photos courtesy of Fame/Flynet and WENN.