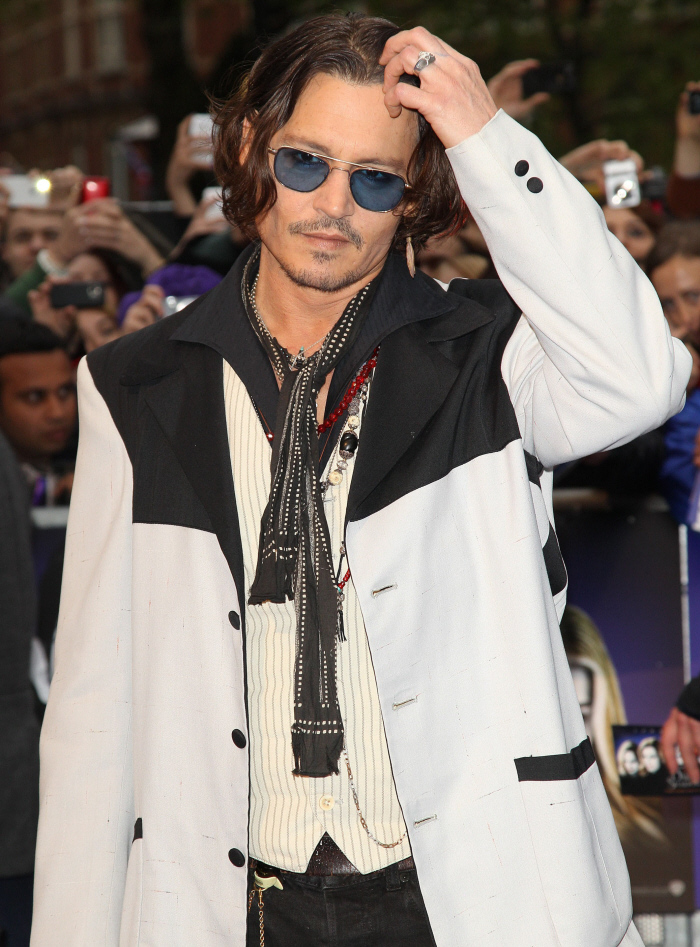 I hope you don't mind, but I'm kind of fazing out of the Johnny Depp drama. I always liked him as an actor, but I was never really "OMG, he's the hottest thing ever" about him. My panties were never in the game, thus, I don't feel personally offended that Depp has turned into a massive douche in the midst of an epic mid-life crisis. That's the way it goes with some dudes. Meh. I am interested in knowing what's going on with Johnny and Amber Heard, just because it's emerging every day that Johnny and Amber are in the middle of a full-blown love affair… or so it would seem. Us Weekly claims that Amber and Johnny have been boning for months, ever since they were promoting The Rum Diary last year, and sources claim JD and Amber are "100% dating" and that Amber is a frequent visitor to the set of The Lone Ranger.
In Touch Weekly's sources have a similar take, but there are some interesting quotes in there too. One source says Amber and Johnny "have a lot in common… they are both very sexual and very artistic. Amber idolizes Johnny." In Touch says that Amber and Tasya van Ree called it quits several months ago, around the same time that Johnny and Amber were "heating up." But! An insider says that Johnny "isn't jumping from one serious relationship to another… he and Amber are not exclusive." Also, the insider notes that Amber "is very smart, and she knows how to get attention. She doesn't mind being linked to a man like Johnny." So is it a little bit from Column A, a little from Column B? Johnny and Amber are boning/dating, but the relationship is being played up because Amber wants attention? I don't know. It's a theory. Adding to that theory: Amber and her maybe-girlfriend Tasya van Ree were spotted together yesterday. And by "spotted together" I mean "posed for a candid photo shoot". You can see the photos here. I'm not sure what's up.
Meanwhile, The Enquirer claims Vanessa Paradis is seriously pissed AND they haven't worked out all of the money drama yet. Some highlights:
JOHNNY DEPP is facing the world's biggest-ever palimony case over his $350 million "Pirates of the Caribbean" treasure chest from spurned lover VANESSA PARADIS. Furious over bombshell reports that the heart­throb actor has been wildly partying and secretly romancing a string of beautiful women, Johnny's longtime French lover Vanessa Paradis is demanding an equal share of his movie millions, say friends.

At 49, the superstar has become Hollywood's highest-paid actor – raking in more than $20 million a film. In 2010 alone, he reportedly made a whopping $100 million.

"Vanessa is gunning for Johnny," revealed an insider. "She played a big part in his success and for years they shared everything. It's only in recent months that they've lived separate lives. Vanessa hears about all these other women, and Johnny's drinking and partying, and she can't help wondering how long it's been going on. And career-wise, while he was becoming a major movie star, she took a seven-year break from recording albums. Just because they never got married doesn't mean she shouldn't have the same rights as a wife. She feels she deserves a hefty portion of that $350 million fortune."

Vanessa, 39, might snare a big chunk because they were together when Depp made most of his money, say sources. His career didn't soar until he was cast as Capt. Jack Sparrow in Disney's "Pirates" franchise, and that was five years after he started romancing her in 1998.

In addition to their millions, the couple owns homes in the South of France and in Venice, Italy, as well as one in Britain and two in Los Angeles. They also own an is­land in the Bahamas as well as a yacht.

Famed divorce attorney Raoul Felder believes Vanessa is in for a huge payday.

"Even though Johnny and Vanessa never married, factoring in the length of their relationship – 14 years – as well as having two kids together, she could walk away with millions in palimony and maintenance," he told The ENQUIRER.

As recently as last summer, Vanessa sported a diamond "the size of the Ritz" on her ring finger, according to a published report. And that ring will carry a lot of weight in any palimony battle, noted the New York-based attorney.

"What is key to this case, compared to other unmarried couples, is that she has a ring from him," Felder said. "That is likely to make a big difference."
The Enquirer finishes it off by saying that Vanessa is "heartbroken" when she realized the extent of Johnny's philandering, and "Now she wants her just due – in millions." The Enquirer also name-checks Angelina Jolie – I wondered when that was coming, and I can't believe it took more than a week for someone to say, "Huh, I wonder if Johnny also boned Angelina?" To be fair to the Enquirer, they just say that Vanessa was jealous of Johnny and Angelina's "steamy on-set chemistry." My guess? Amber Heard is filling in for Angelina in this particular scandal. Bisexual, a little bit crazy, nice boobs, an exhibitionist… it's like Angelina circa 1999.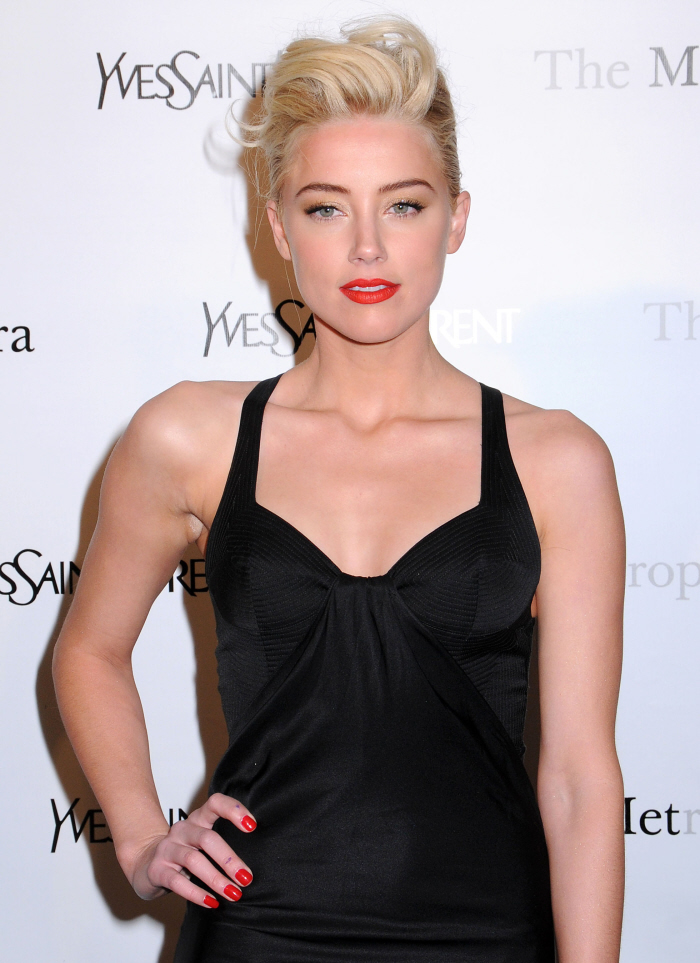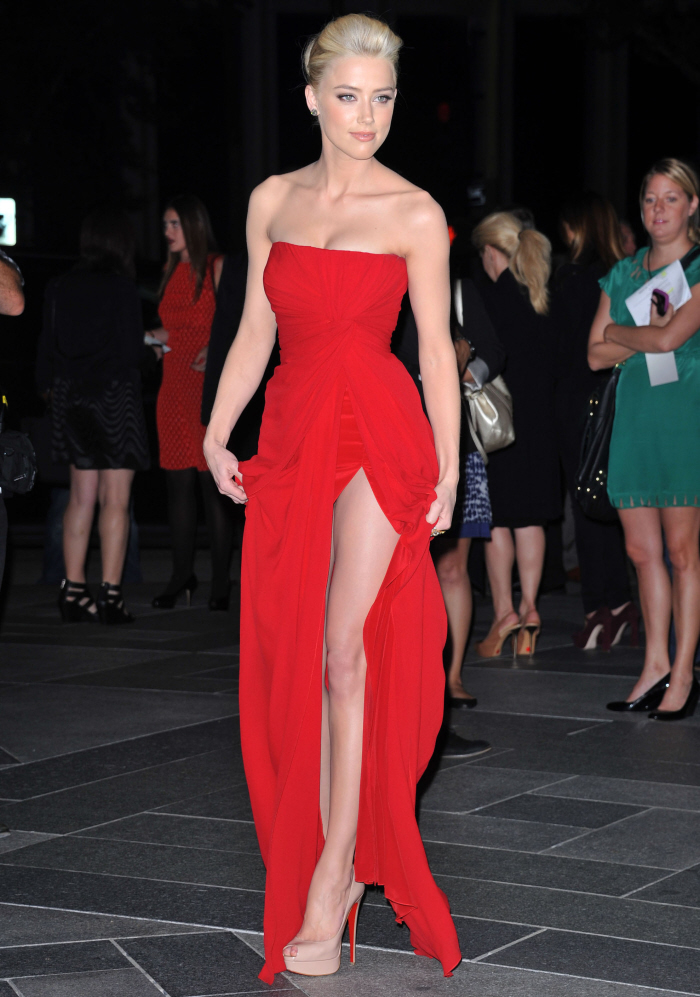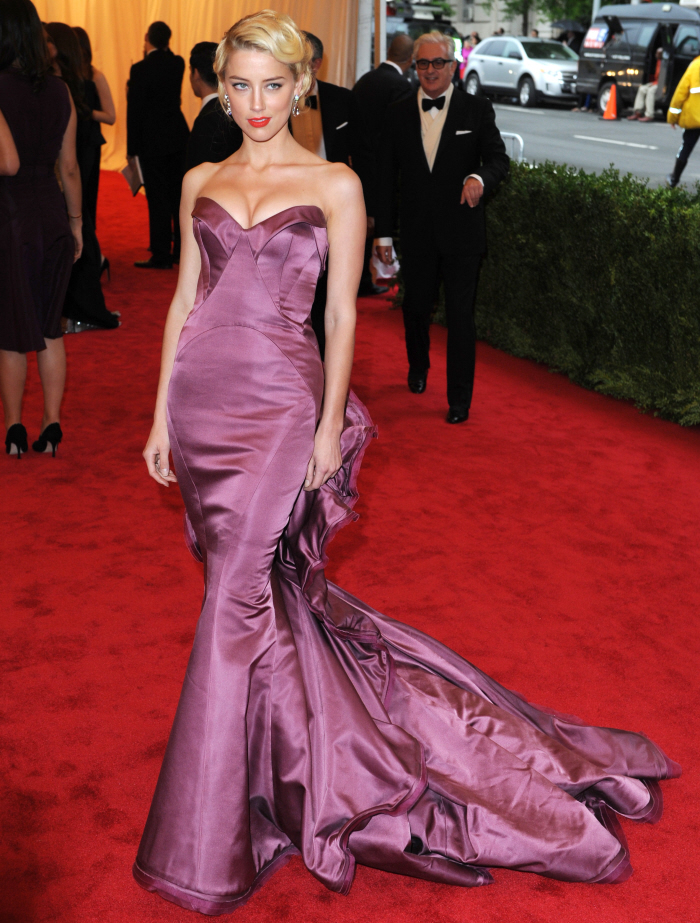 Photos courtesy of WENN.