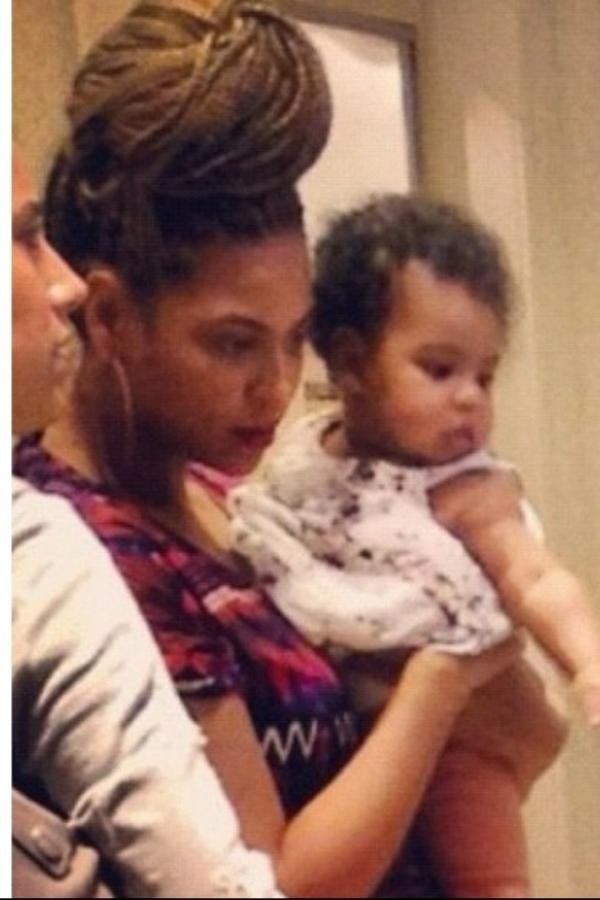 Hmm. I'm starting to get the feeling that various celebrities are getting antsy in the wake of the Tom Cruise-Katie Holmes media explosion. Some of these celebrities want ATTENTION. NOW. They want things to be the way they were before. Pay attention! Of course not – that's not what this is about at all. It's just Beyonce – with a new 'do – out with her more-than-six-month-old baby Blue Ivy. They were having a Girls' Day at Bergdorf's. For real. The header photo came from some random person who tweeted the image. Someone else ran into Blue and Bey and tweeted, "It's cool. Just shopping next to Beyonce at Bergdorf, baby on her hip. No entourage. She winked at me, no s–t."
So what of the aesthetics? I think Blue Ivy is a cutie – we haven't really seen her face since Beyonce and Jay released those photos just before the Grammys. Blue had a full head of hair back then, and it's come in even more now. Blue's also gotten so long! I think she's going to be a tall girl. Isn't Jay pretty tall? Speaking of taking after her daddy – that's who I see in these photos. Blue really does look like Jay so much – I'm assuming Blue will look more like Beyonce as she gets older, though.
Should I say anything about Beyonce's braids? I don't really like them, but I do find them fascinating. I wouldn't be able to A) Sit still long enough to have that done to my hair and B) be able to function once the braids are in. If I'm going to go with any braids – a rarity in any case – it's one loose French braid down the back. But even then, I always think it makes me look like Ichabod Crane. Ugh – I can't even look at Bey's braids now! They just look SO heavy.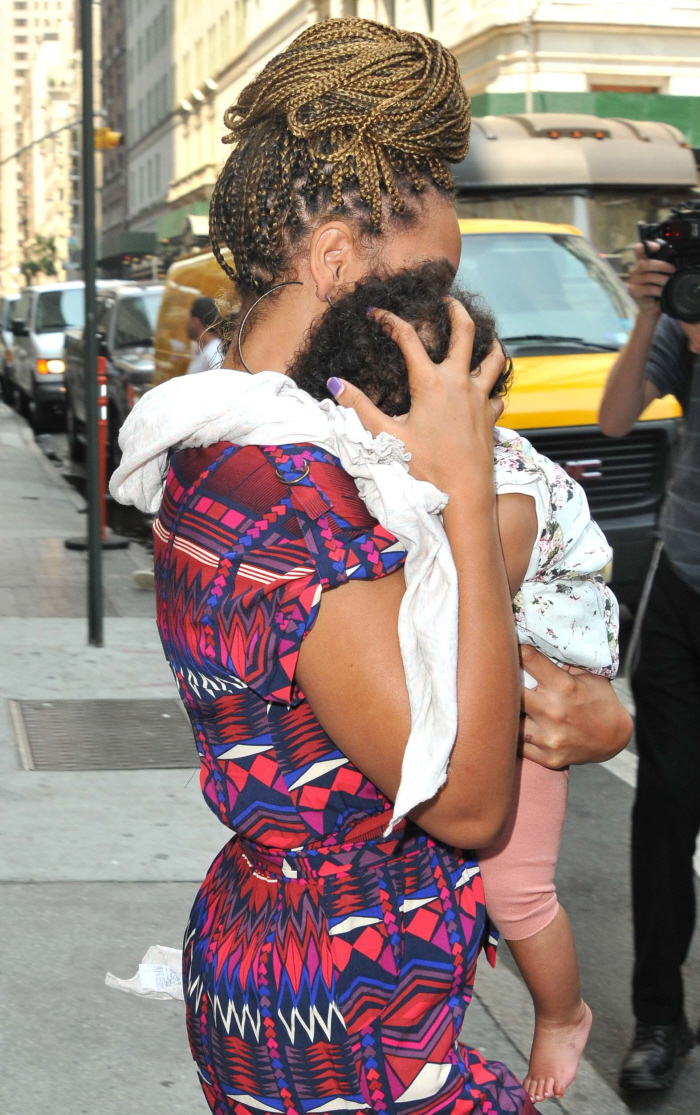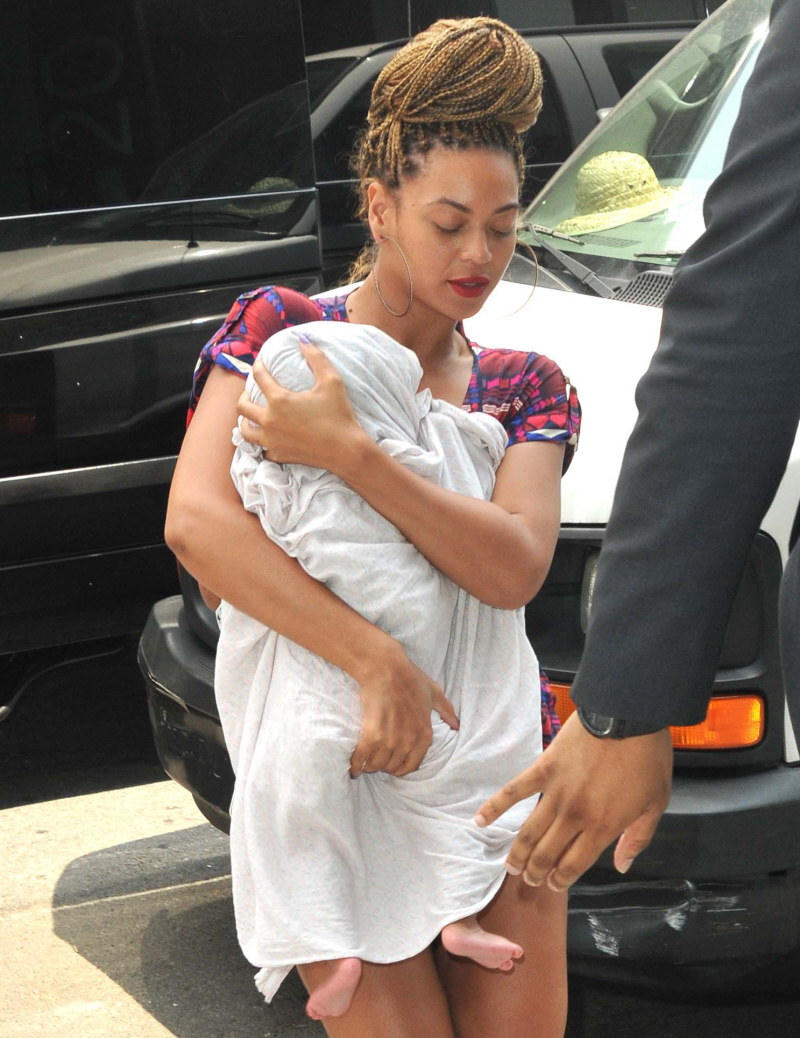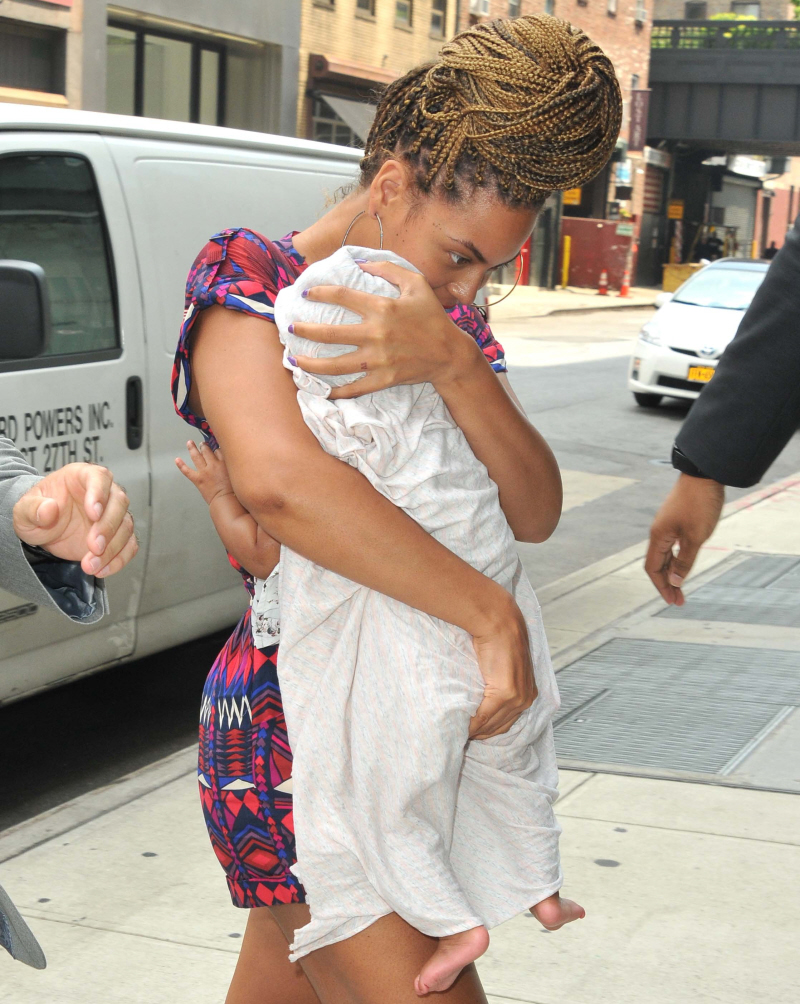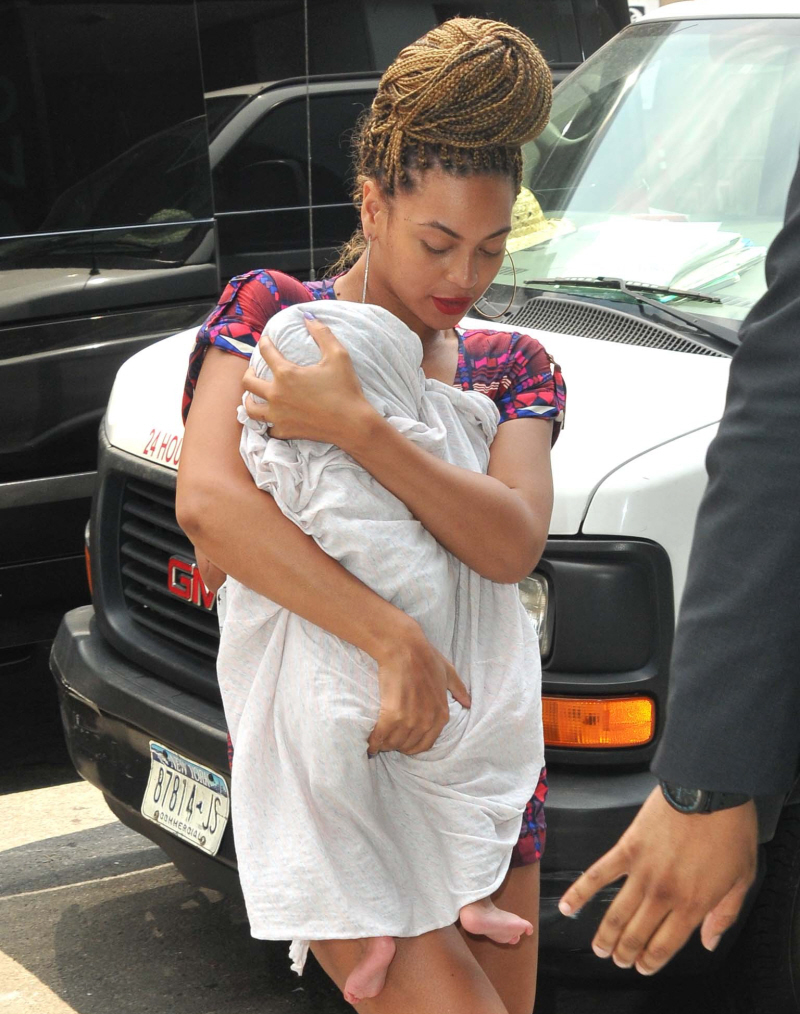 Photos courtesy of WENN and Twitter.