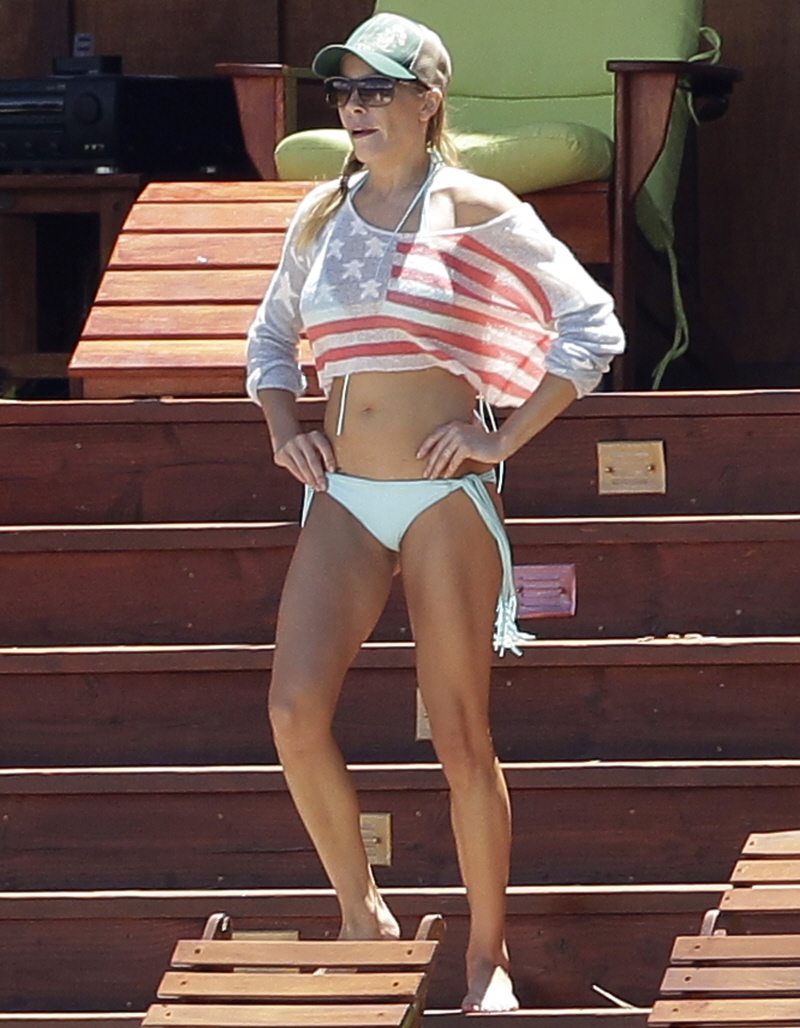 Yeah. I totally spoke too soon when I wrote Wednesday's post about LeAnn Rimes actually managing to go on vacation without getting pap'd constantly. Here are photos of LeAnn throughout the week, on vacation in what the photo agency describes as "on the dock of cabin… in Los Angeles." Are LeAnn and Eddie actually in LA? Does LA have woodsy areas by a lake-looking body of water? Because I have a conspiracy theory – LeAnn and Eddie are on vacation *somewhere* and LeAnn just arranged for this photo shoot with a particular photographer and she's pretty much bankrolling the whole exertion for everybody, paparazzo included. Anyway, I just thought I'd admit it – I was wrong. LeAnn hasn't changed her crazy, famewhore ways one little bit. She still demands paparazzi attention even when she's on vacation, and even if she pretty much has to pay the photographer to take her photo.
Anyway, I think these photos span three days of pose-harding on the dock. I spy at least five wardrobe changes or variations – LeAnn had to make sure the photographers got different shots in different outfits! There were two bikinis in the mix (although it didn't seem warm enough for bikinis, but whatever), one pair of jeans, one jacket, and one star-spangled crop cover-up. I'm sure all of you eagle-eyed LeAnn/Brandi-watchers will have the details on which items LeAnn has copied from Brandi. I eagerly await your analysis.
Oh, and is it just me, or is that an especially sketchy bolt-on situation happening here? That fluttery bikini makes it seem like LeAnn's bolt-ons have migrated higher on her chest and then off to the side. It's almost enough to make me feel pity for Eddie. Almost.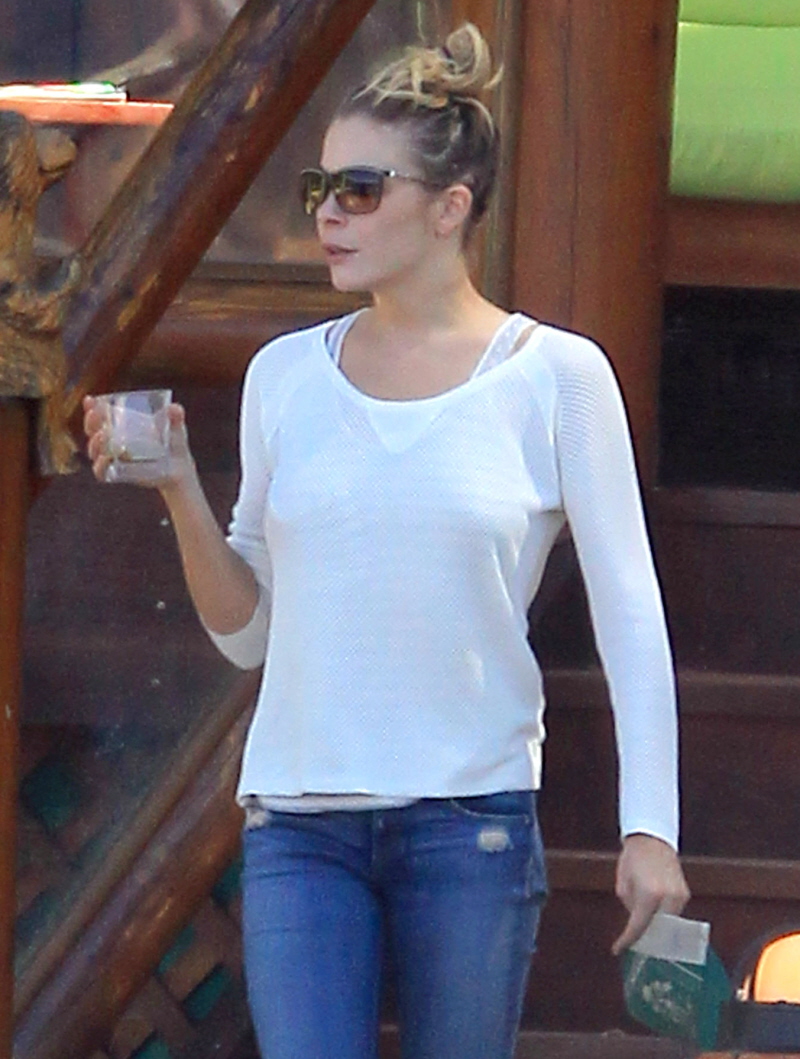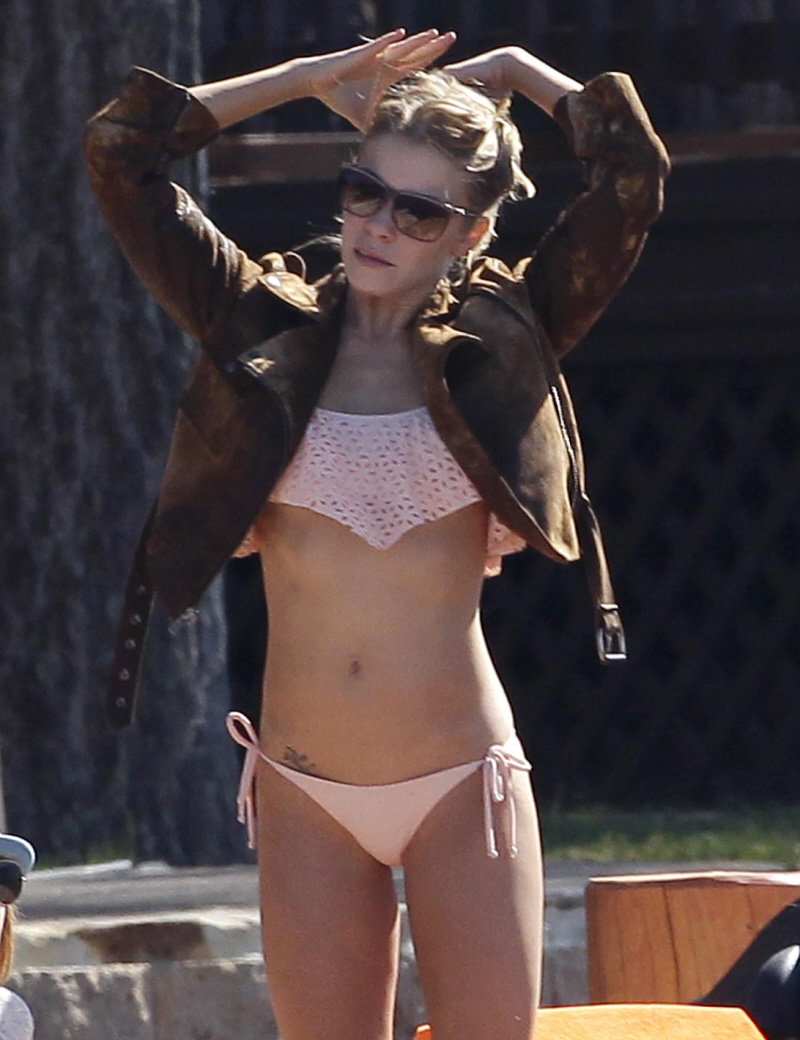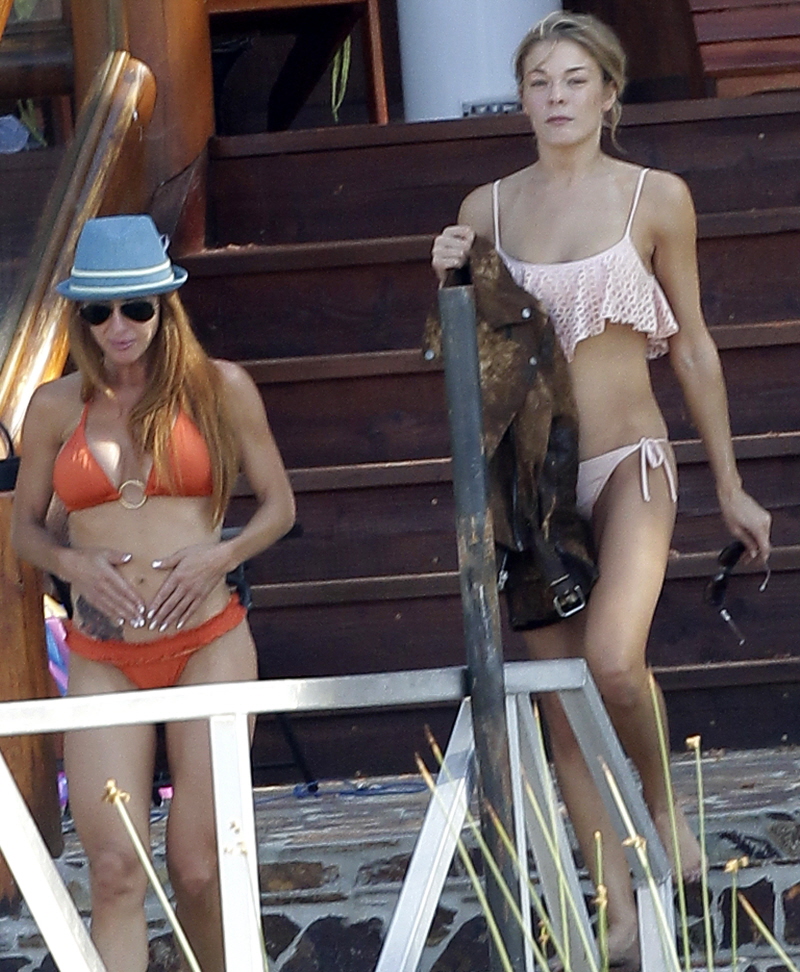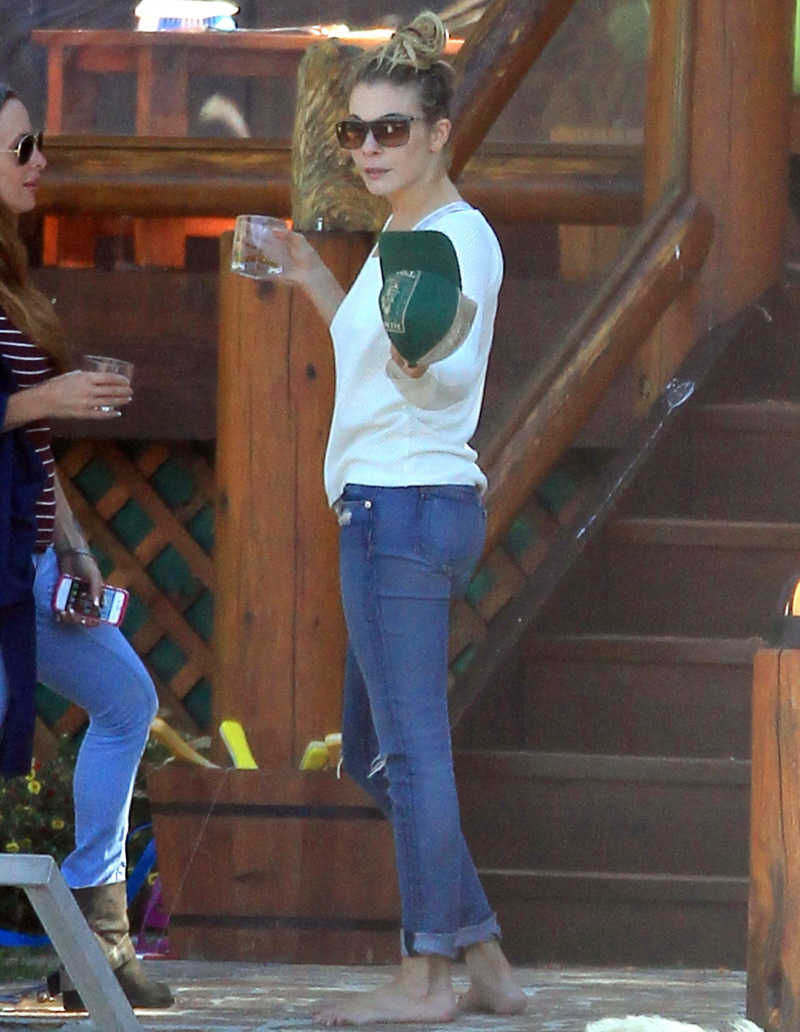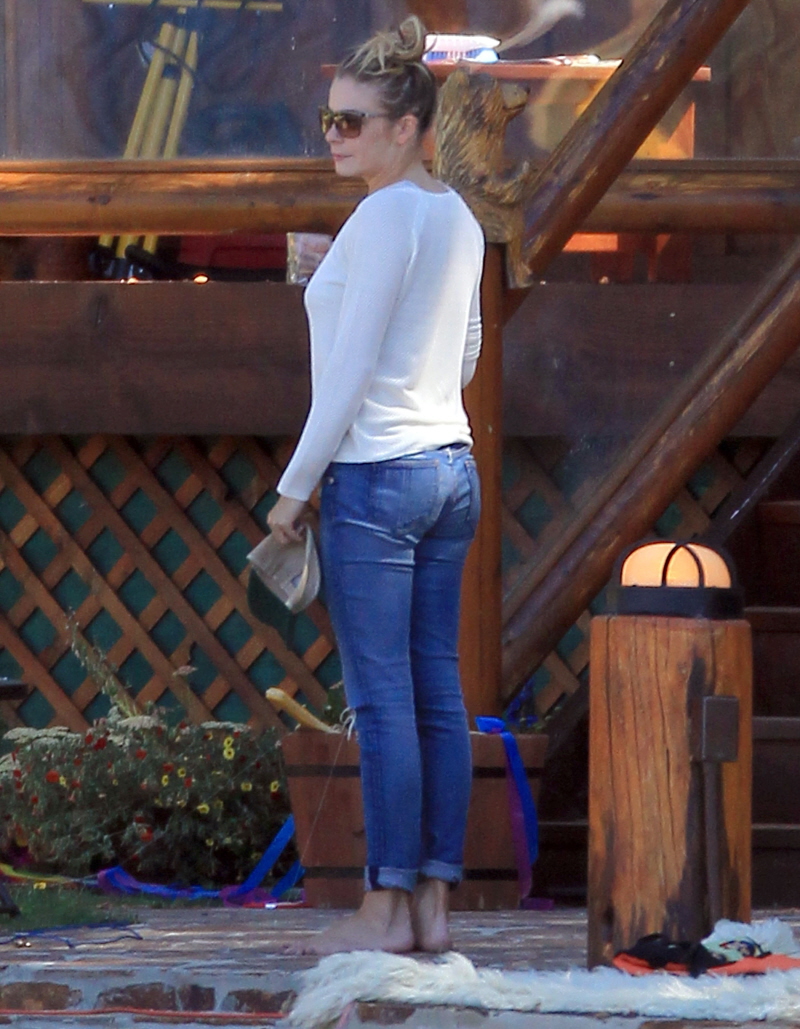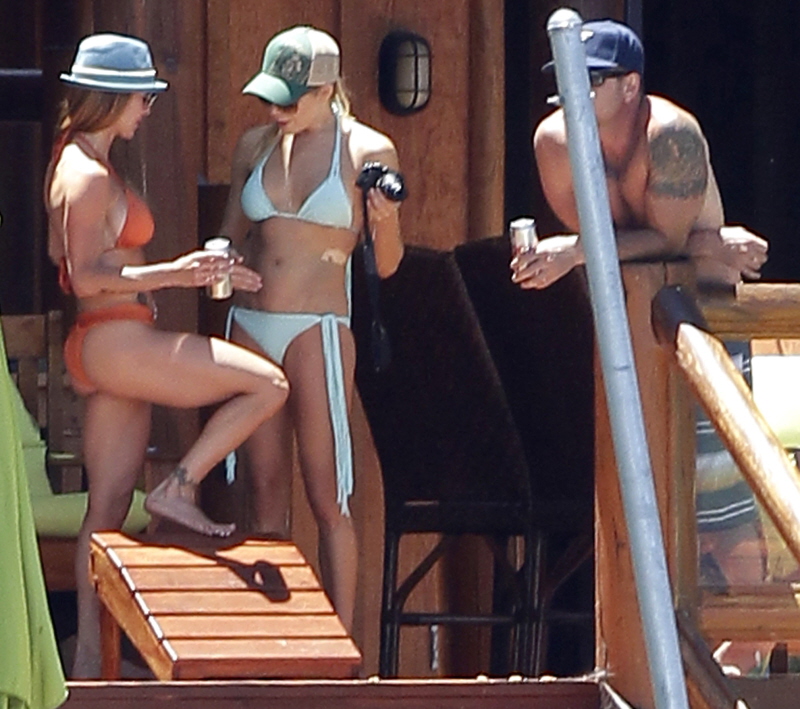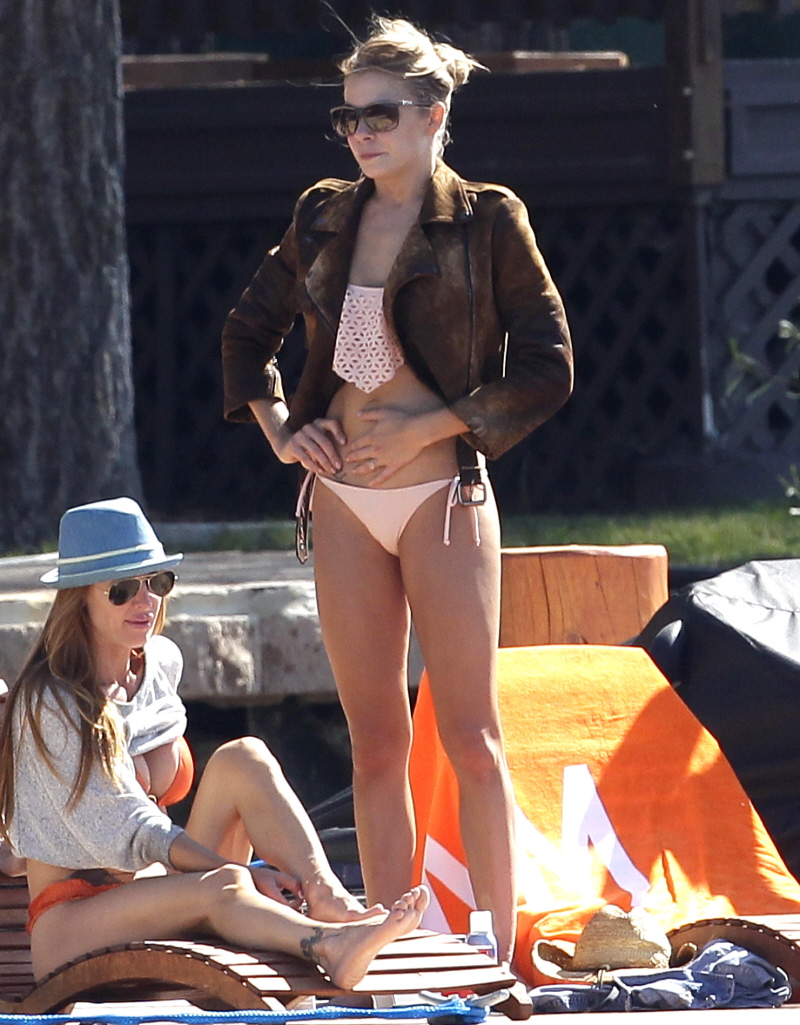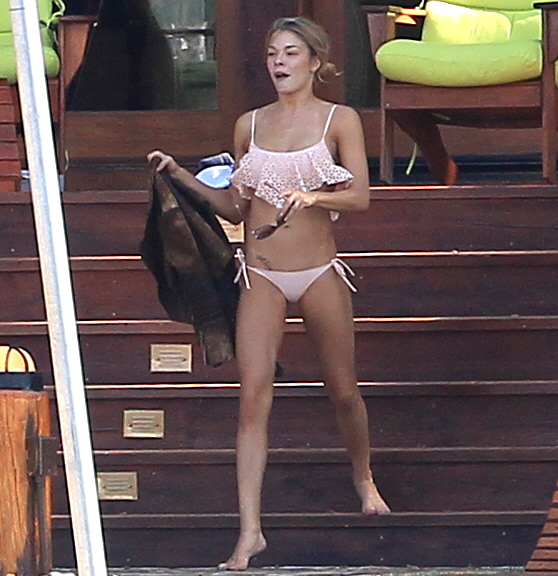 Photos courtesy of Fame/Flynet.