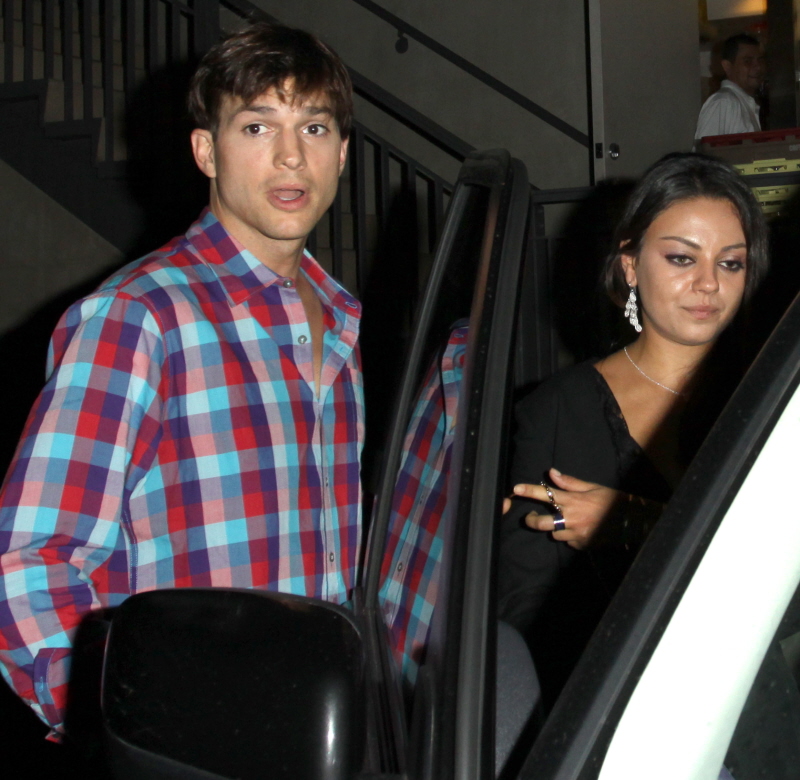 Here are some new-ish photos of Mila Kunis over the weekend (leaving a spin class) and photos from last week of Mila and Ashton Kutcher out together in LA. People are treating these Mila-and-Ashton photos like "OMG, proof that they ARE together!!!" Um, really? There was photo evidence that they were together months ago. And we've had photos of them out to lunch together, making out, etc over the past two months too. So why are these photos a big deal? I'm not sure. For one, Mila was Ashton's date at the wrap party for Jobs, the Steve Jobs bio-pic that Ashton just completed. I guess it's a big deal because it's an industry party, and because Ashton is usually so douchey, he wouldn't let just some random hookup come to his wrap party. Thus, Mila and Ashton are NOT just hooking up, it's LOVE. So, enough with the whole "we're just friends" nonsense, hopefully. They've been hooking up for a while now, and it's not a shamef—k situation for either of them (although in Mila's case, I think she should be ashamed).
Other news… some of British and American tabloids have been claiming that Mila and Ashton are pretty much living together already, although I'm not sure about that. I'm guessing they're still in the "spending the night at each other's houses more often than not" phase. Did Ashton give Mila space in his closet? Probably not. But a source says, "They're basically living together. Like any new couple in love, they're pretty much joined at the hip. They've been sneaking around for months but there's only so long you can keep it quiet."
There's also a report that Ashton shelled out $5000 for a diamond-encrusted phone case for Mila. No word on whether the phone case was a gift for something particular, or if it was just a "you're my official lady" gift. Allegedly, the case "features pink crystals and a heart, inside which Mila's initials are spelled out in red diamonds." A source claims, "He spent five thousand bucks on Mila's case. Needless to say, she loved it." Needless to say? I can think of much cooler things to spend $5000 on.
Kelso and Jackie… Kelso and Jackie… Kelso and Jackie. Was it always meant to be? Ugh. At least he opens the car door for her? I'm reaching, I know.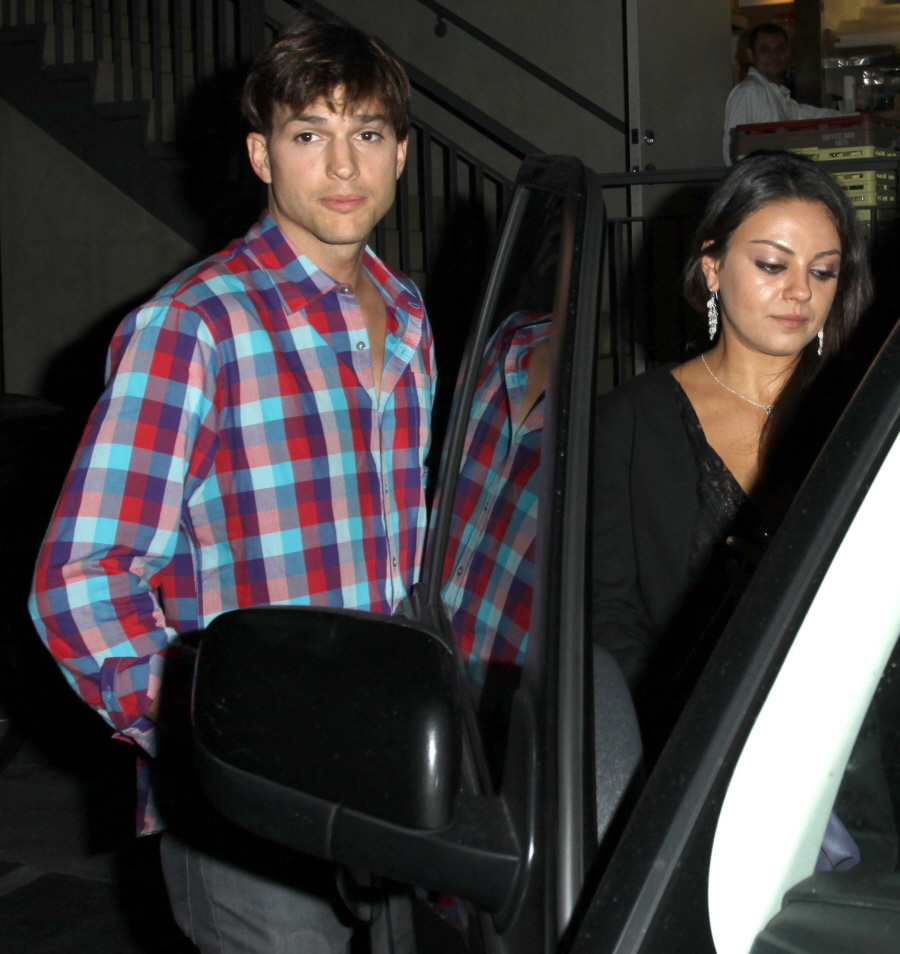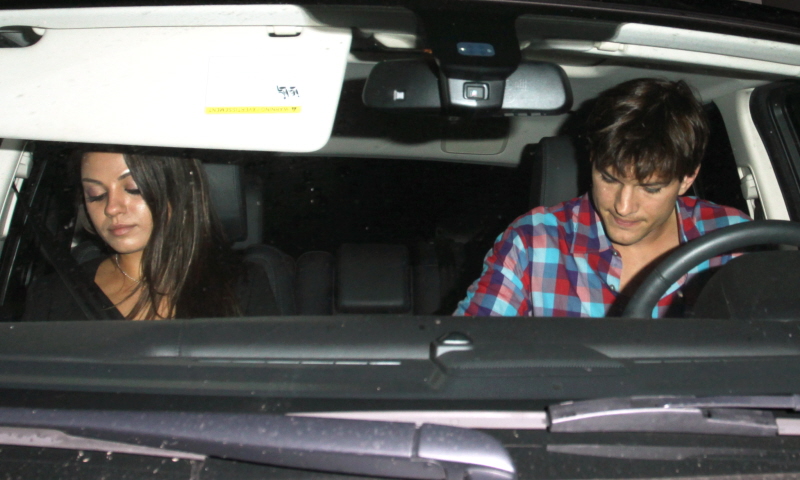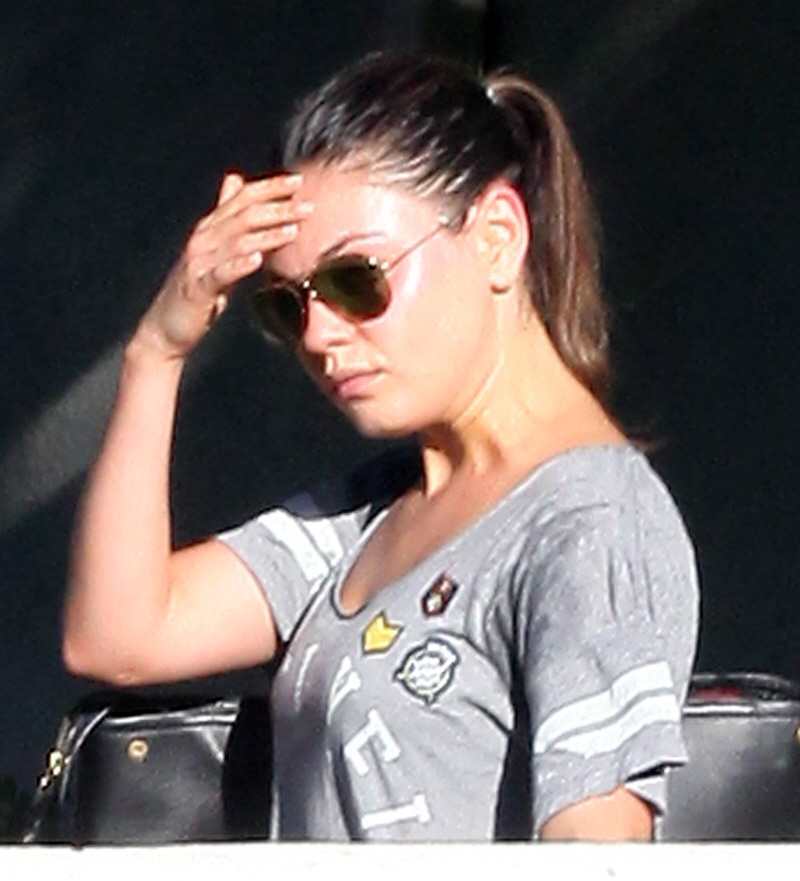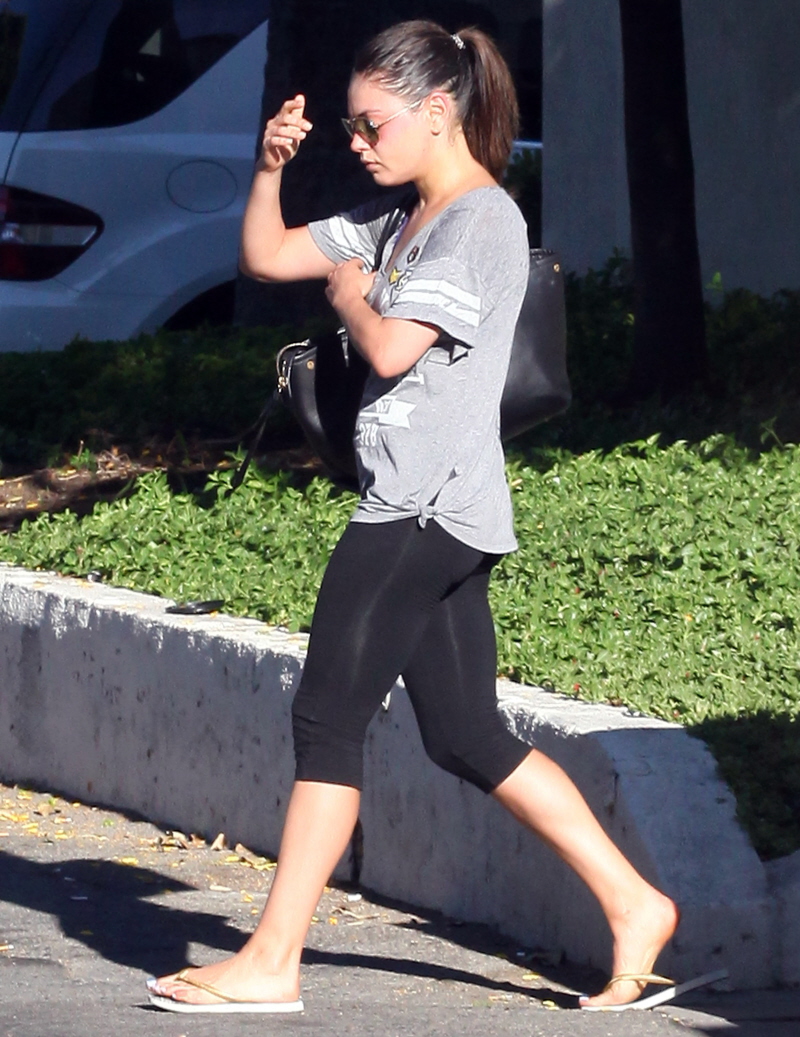 Photos courtesy of Fame/Flynet.