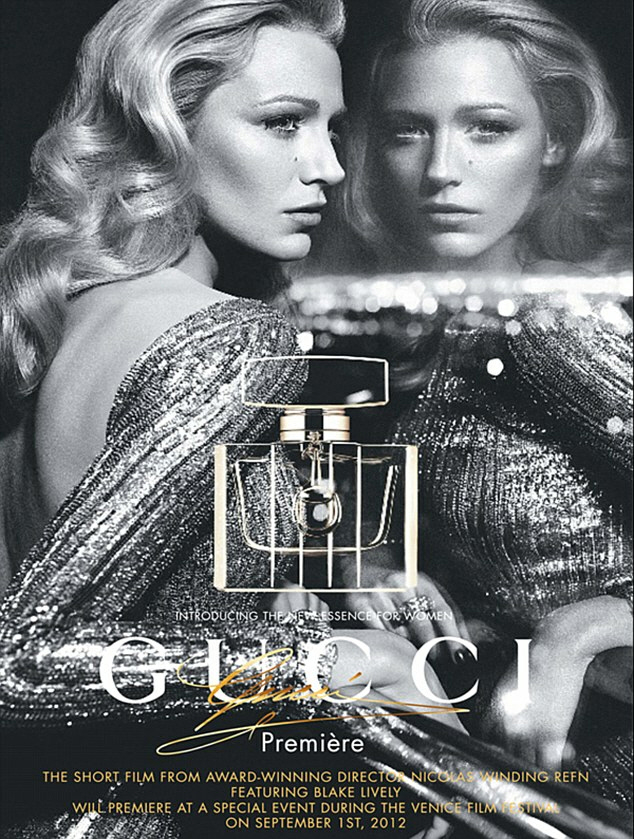 A month ago, we saw the first print ad for Blake Lively's latest campaign – she's the face of Gucci's new perfume, Premiere. The ad (above) is nothing special. It's not a particularly eye-catching shot, but it's not horrible either. It should have been in color, and I dislike the way Blake is being sold as some kind of "classic Hollywood blonde". Also: photographing Blake in profile is always a strange endeavor considering some of us remember her old nose, and it's jarring to see her nose job put front and center in an ad campaign. Anyway, as I said in the previous post, Gucci contracted Blake for a commercial as well as a print campaign. Blake "demanded" Drive director Nicolas Winding Refn for the commercial, and she got him. And now that I see the commercial… Michael Bay could have directed this junk. Why did they need Refn? I'll do the real-time, second-by-second analysis below:
*Blake is in a glass cage. She knows why the glassed-in bird suffocates.
*We get it, honey. You can model strut better than any of Leonardo's other girls.
*God, her body really is crazy. That dress does look really awesome on her.
*CLOSE YOUR MOUTH.
*I'm meh on her hair. It seems kind of flat.
*For the love of God, CLOSE YOUR MOUTH. Open mouth does not equal "sexy". You look like a vapid mouth-breather.
*Oh, now she's model-strutting in the desert. This is the part where I was like, "Huh, why couldn't Michael Bay do this again?" Because I actually think Bay might have done this better.
*We get it, darling. Gucci Premiere = spontaneous orgasm. That's the message of the commercial: "Wear Gucci Premiere and you will have an orgasm as you look out of your window and fantasize about model-strutting in the desert."
*The last shot, where she's facing and walking toward the camera? Unflattering! All of a sudden, her fabulous body looks really boxy, right?
*WORST VOICEOVER EVER. Good God, this mumbling Valley Girl should never be hired to do voice work. This is what it sounds like phonetically: "Ghuh-chi-premer tha Nuessince forwomn."
As a palate cleanser, here are some photos of Ed Westwick rocking a onesie, filming Gossip Girl yesterday. Ed Westwick is totally the highlight of this post. That sleazy furball could sell me perfume any day of the week! PS… I have no idea if the onesie is a costume or if that's just how Ed shows up to work in the morning.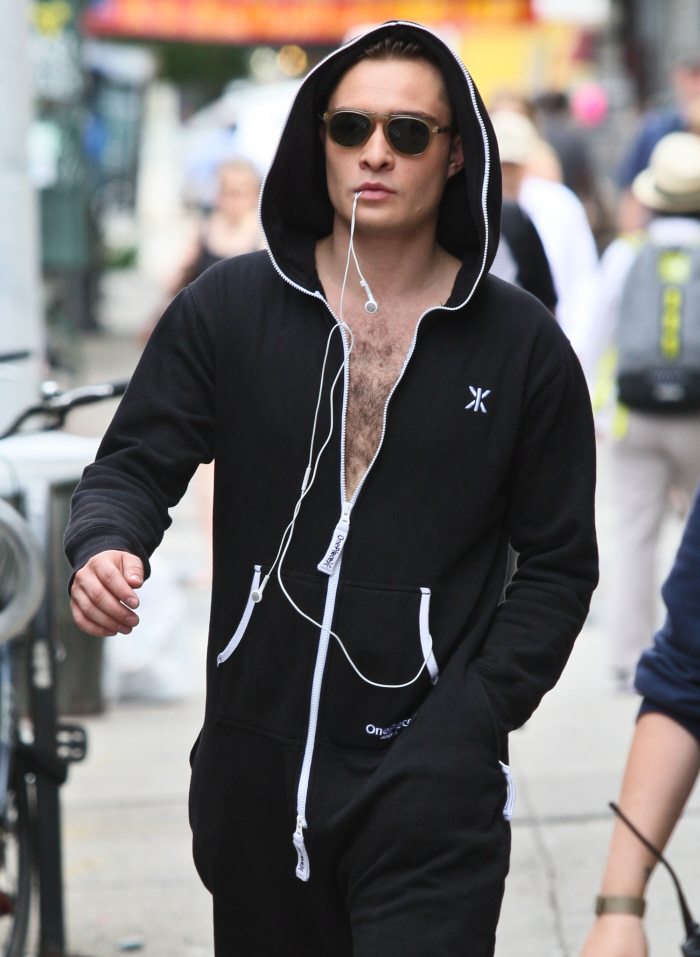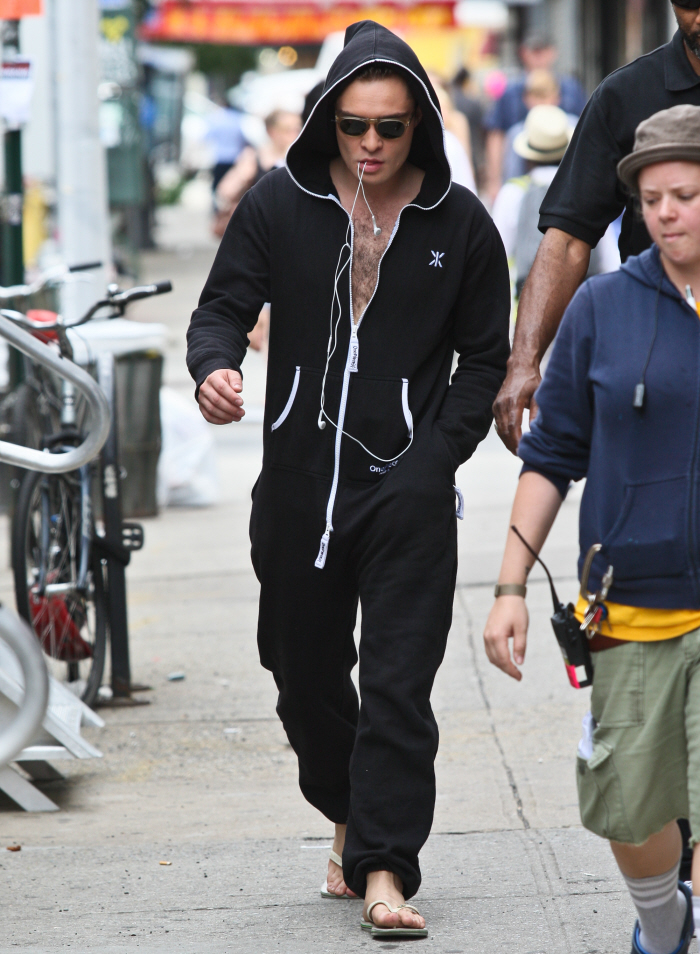 Photos courtesy of WENN.