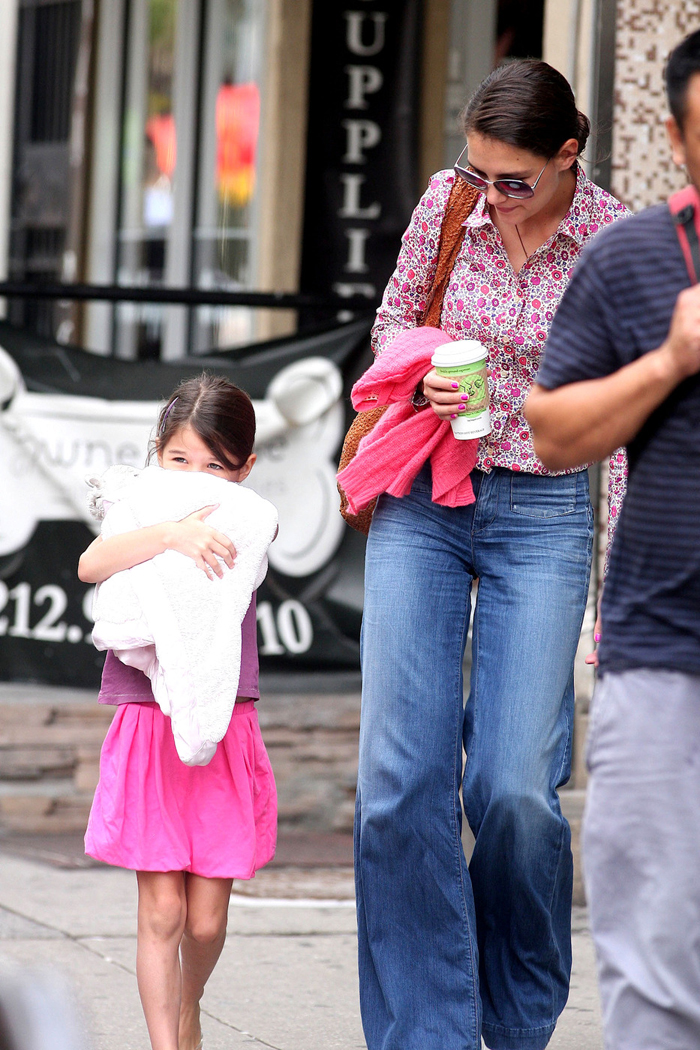 Here's some photos of Katie Holmes and Suri Cruise heading for coffee and bagels in NYC on 7/30. From the looks of things, Suri is not in the mood to suffer any paps. After snacktime, however, it was time for Katie to take Suri to the airport where it was time for a private jet and — you guessed it — Tom time. Naturally, Tom has no intention of stopping with the "full-court press" approach to parenting; that is, he plans on spoiling the hell out of Suri because it makes him feel like a more awesome person (who himself enjoys gifts made from CO$ slave labor). Go Gollum.
Anyway, Tom had something in his personal arsenal that was specifically designed to make Katie's recent trip with Suri to feed the Bronx zoo giraffes look like a day sitting in a commercial airplane. In response, Tom took Suri to Disney World. He wore his favorite, brand-new pair of blindingly white hightop sneakers with massive lifts too! And you can see from the photos that once again, Tom can't smiling at the paps. He's such a massive tool. People has also written up a suspiciously glowing report of Tom Cruise, the best father in the entire world: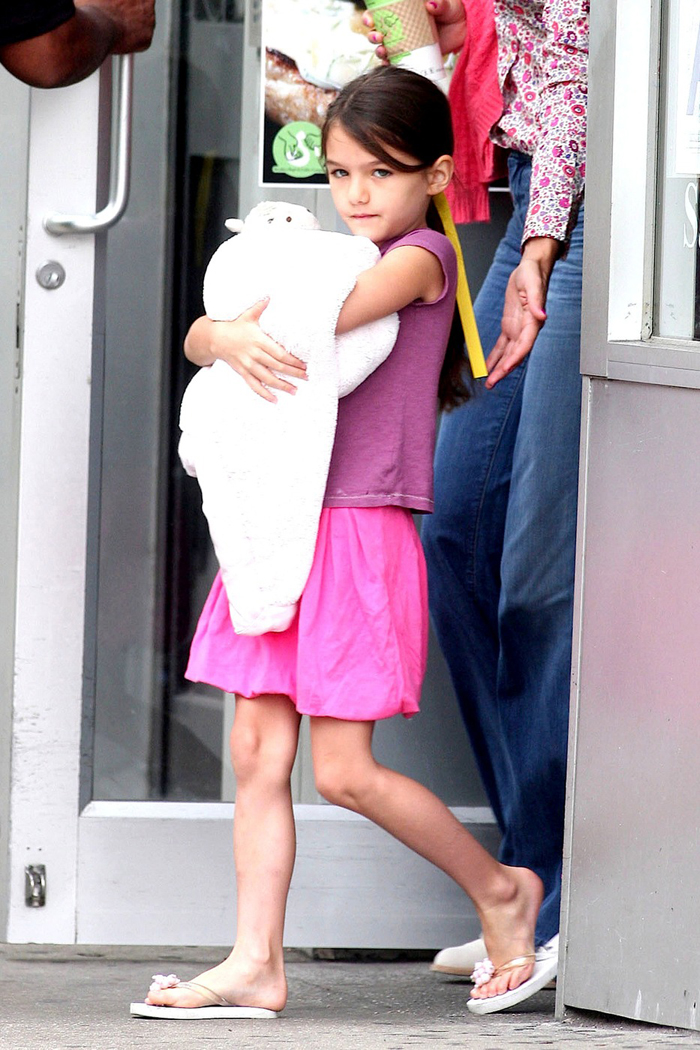 Mickey Mouse wasn't the biggest star at Walt Disney World.

Fresh off Tom Cruise's split from Katie Holmes, the actor took daughter, Suri, 6, to the Magic Kingdom on Monday.

Dressed in an Ariel costume, Suri held hands with Cruise, 50, as they strolled through park alongside his sister, Cass Mapother.

"Suri looked like she was in heaven," Marianne Cohen of Tampa, who was at the park with her grandkids, tells PEOPLE. "It was really cute. She was walking around like she owned the place, having the time of her life, and Tom, who looked really handsome was talking to her, was really engaging with her."
[From People]
See, Tom's doing it again. He's manipulating the media just like he did when he invited a tabloid journalist to go swimming with himself and Suri, but remember how he snapped at the fawning bystander in that same report? Now he's being nice to the little civilians too because maybe (just maybe) someone told Tom that he gave himself away by being nice to the reporter but acting rude towards the fangirl. Now according to People, the bystander is the one giving the wonderful report of what a great, amazing dad Tom Cruise is. Oh, and he's "really handsome" too. Did you catch that? The woman is probably a Scientologist.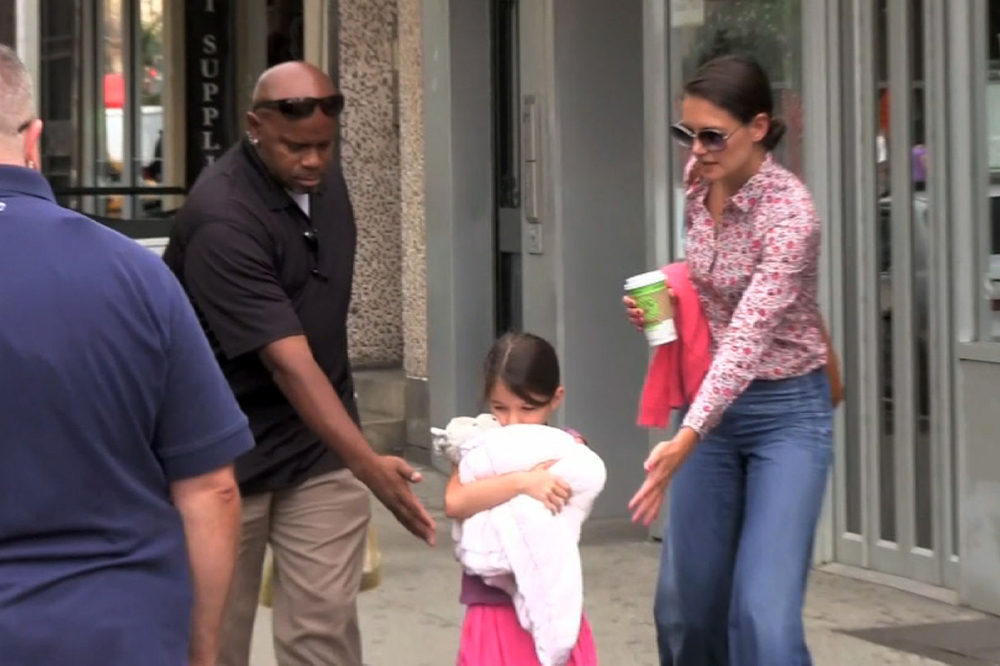 Photos courtesy of Pacific Coast News