Miley Cyrus was jealous of Amber Heard until Amber hit on Miley, not Liam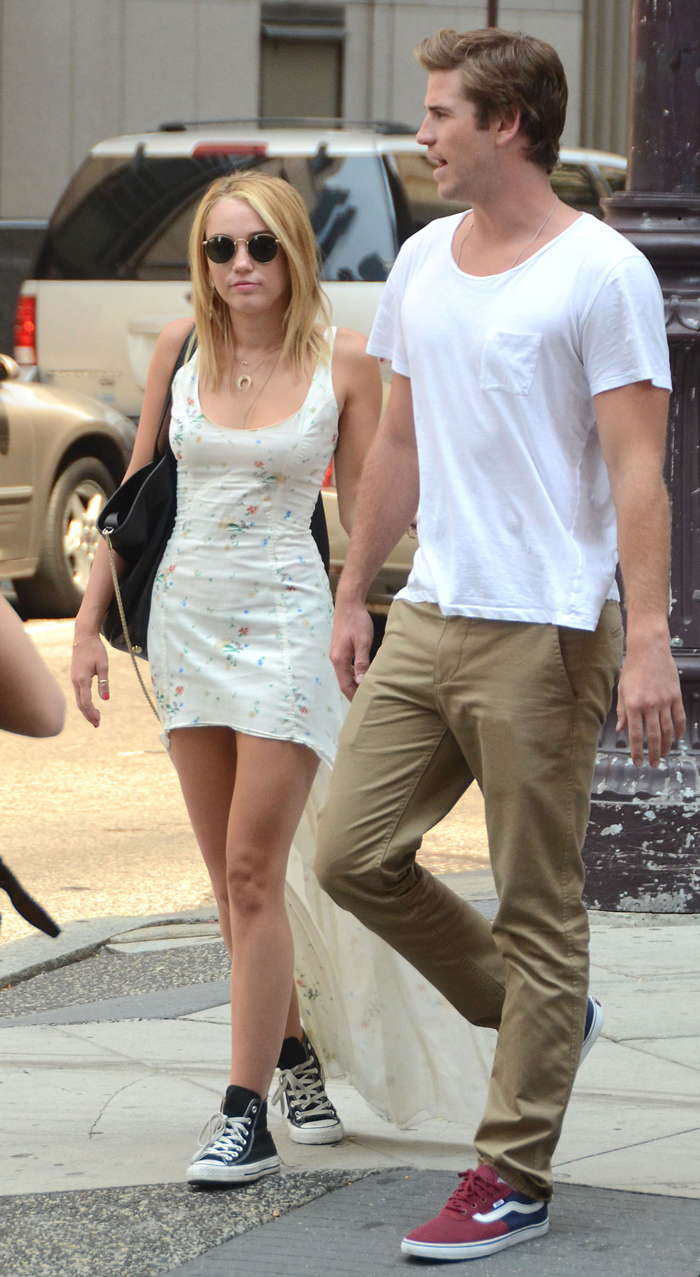 As we talked about yesterday, Miley Cyrus may or may not be driving Liam Hemsworth "nuts" on the Philadelphia set of his new film, Paranoia. For better or worse (just like their future marriage vows) Liam had better get used to Miley paying him visits in such a manner because Miley has very little going on professionally and spends most of her days doing pilates (for which studios can be found in most cities these days), so why not visit her fiancé? Sure, there might be a little jealousy involved since Liam's female costars are of the attractive variety, and Miley supposedly already had a word with potential man-stealer Emma Roberts when she worked with Liam on Empire State.
Miley will also probably be a regular fixture on the Catching Fire set this fall as well, but for the moment, Miley was reportedly very concerned about Liam's current co-star, Amber Heard, who has developed a reputation for hooking up with her male co-stars in the wake of the Johnny Depp and Vanessa Paradis split. So naturally, Miley grew a little worried about Liam's new "bisexual costar" and decided to set up a dinner between the three of them so she could send Amber a few signals to leave her man alone. The only complicating factor? According to Star, Amber started hitting on Miley instead of Liam. Ooh, snap: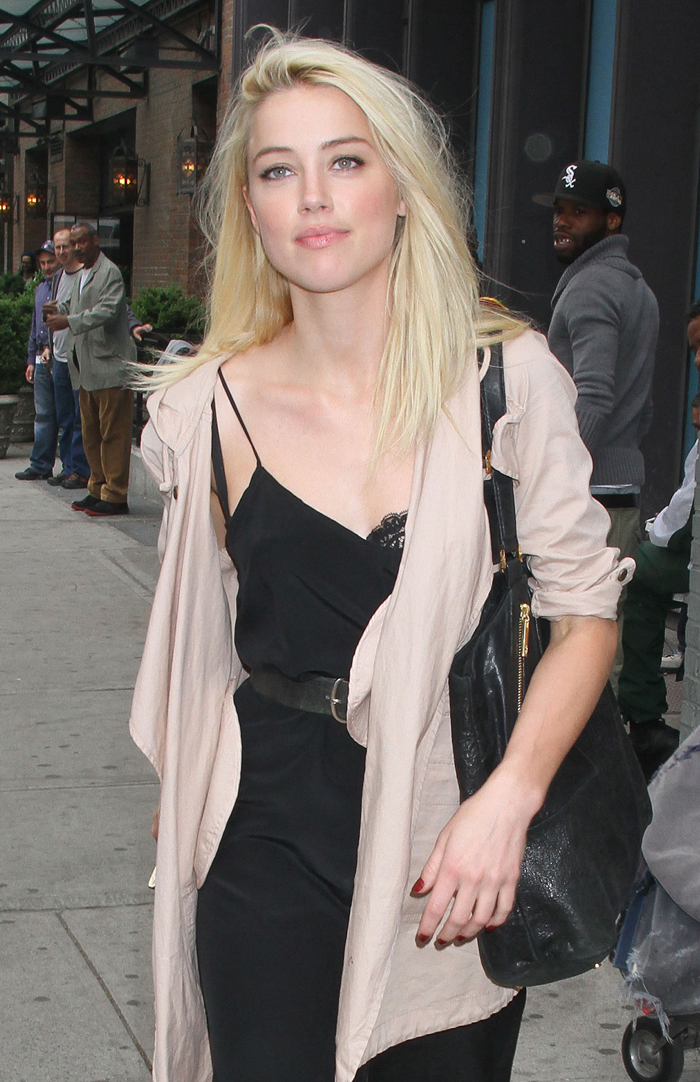 Though Miley Cyrus, 19, recently got engaged to on-again, off-again boyfriend Liam Hemsworth, 22, she has a new reason to worry their love won't last. He's currently filming a movie, aptly named Paranoia, with sexy bisexual actress Amber Heard, 26. Rumor has it she hooked up with Johnny Depp while filming The Rum Diary, and Miley wondered "if Amber pulled Johnny Depp and Vanessa Paradis apart," says a source. Both Amber and Johnny have denied that. But the singer set up a dinner with Liam and Amber to check out the competition. "Amber flirted wildly with Miley the entire time!" said the insider. That didn't totally calm her fears, though. Says the source: Friends have warned Miley about Amber's Angelina-esque bi charm.
[From Star, print edition, August 13, 2012]
As far as I'm aware, Miley is purely heterosexual, and Liam has nothing to worry about where Amber is concerned. Well of course Liam isn't worried. His lady love is flying across the country to hang out with him while he works. Best of both worlds, right? How very "Hannah Montana."
Meanwhile, Liam appears in the latest Men's Health Fall Fashion Guide. You can see a few photos here, but I didn't post them because they're pretty "meh." Liam does note in the interview that Miley won't let him wear polo shirts. How odd, right?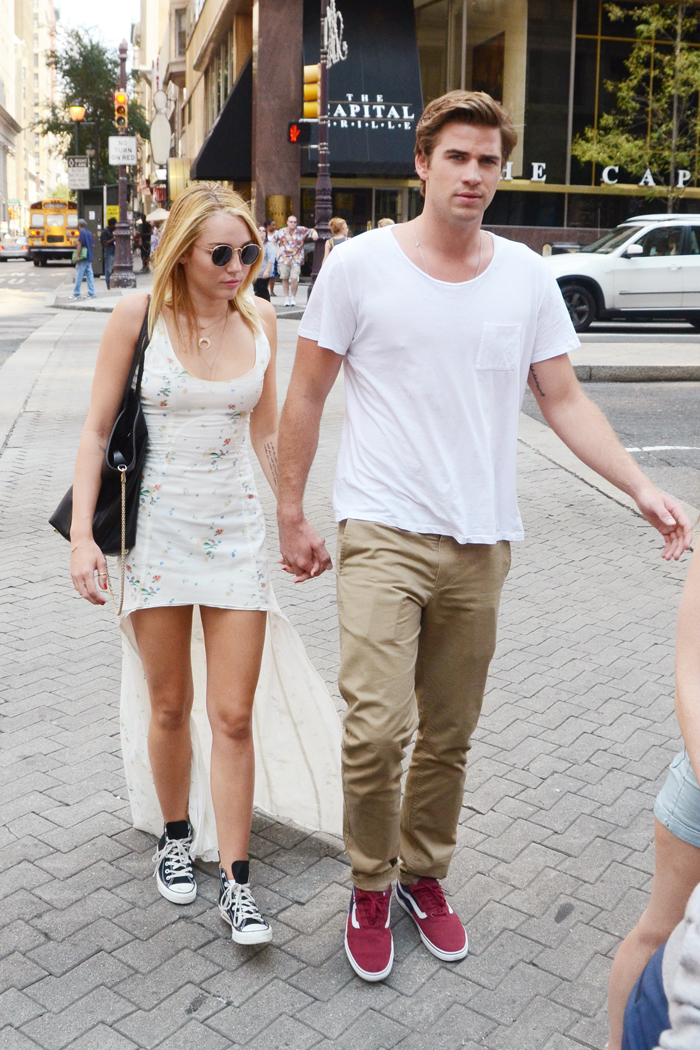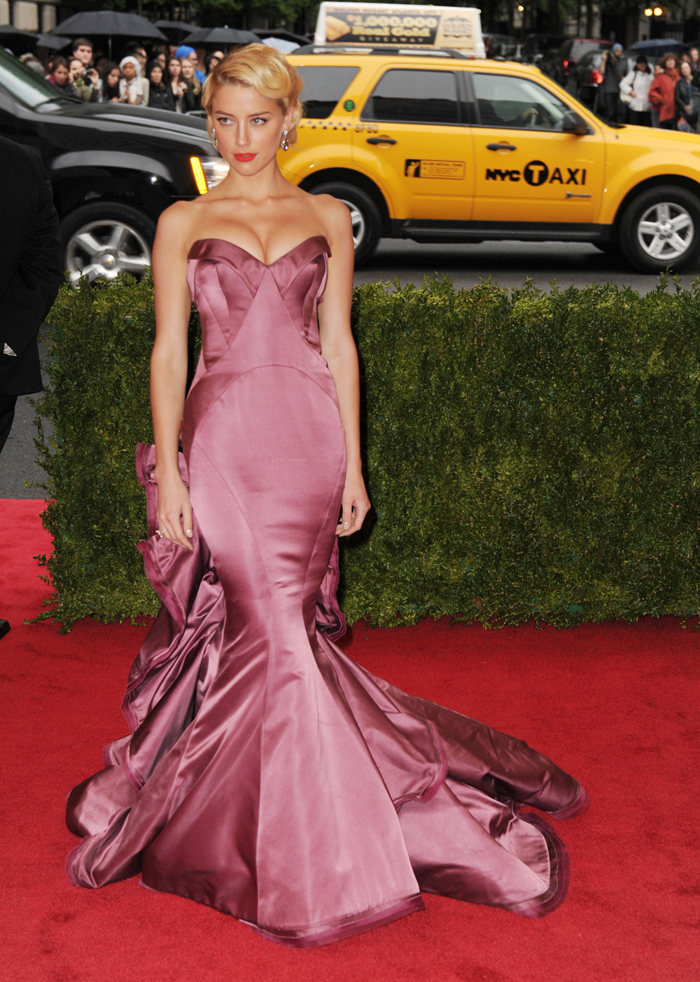 Photos courtesy of Fame/Flynet and WENN
Written by Bedhead

Posted in Amber Heard, Liam Hemsworth, Miley Cyrus

- Zach Galifianakis is awesome [Buzzfeed]
- Prince at the Billboard Music Awards [D-Listed]
- Bieber's Billboard look [Go Fug Yourself]
- Married to Medicine recap [Reality Tea]
- Celebrity first marriages [Pajiba]
- The last Mad Men baffled a lot of people [Lainey]
- Karolina Kurkova's crazy hot dress [Moe Jackson]
- Jennifer Garner on set [Popsugar]
- Kitten vs. Lizard [CDAN]
- Doetzen Kroes' great butt [Celebslam]
- Shameless star Jeremy Allen White [OMG Blog]
- RIP Ray Manzarek [Bossip]
42 Responses to "Miley Cyrus was jealous of Amber Heard until Amber hit on Miley, not Liam"