Stacy Keibler got a job! (hosting a Lifetime show about supermarkets)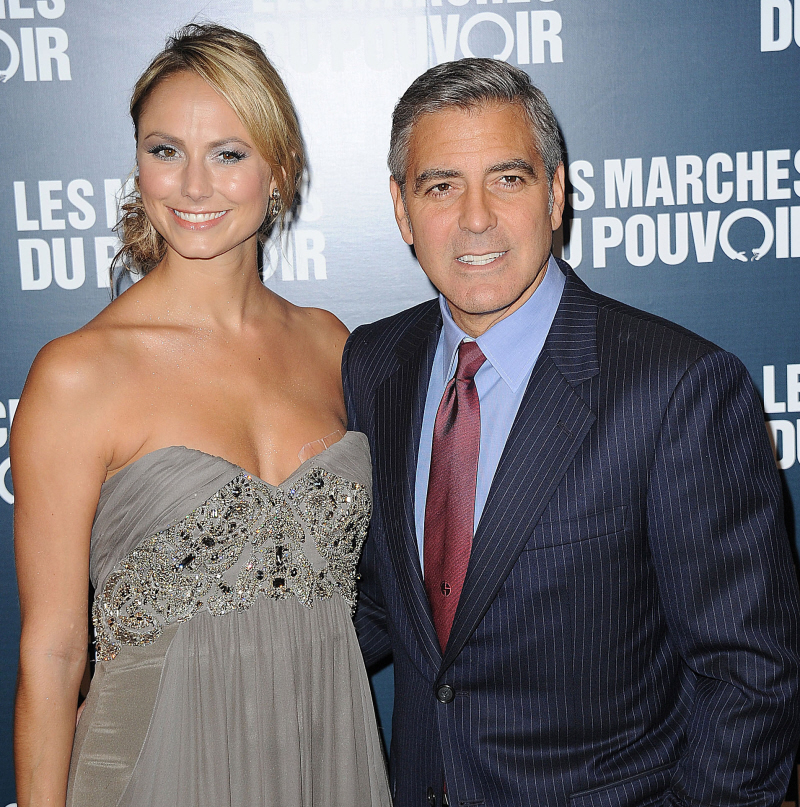 For a while now, Stacy Keibler has been trying to get a reality show gig. Not that she wants to compete on a reality show or anything at this point, but she really wanted to be the host or a judge of something. I kept hearing suspicious rumors that Simon Cowell was looking at Stacy to replace Steve Jones as host/presenter on The X Factor. But I guess that fell through… maybe Stacy got her hopes up much, much too high with that one. I mean, hosting a weekly show in which Britney Spears is a judge? We're looking for something more, right? Still, I kind of think Stacy might have sold herself too short on this one. It's just been announced that Stacy is the new hostess of a Lifetime reality show called Supermarket Superstars. It sounds like… a weird concept.
Just as photos are popping up of Stacy Keibler enjoying some down time with sweetie George Clooney in Italy, Lifetime has announced she'll soon be hosting a new show for the channel.

Keibler will preside over a new reality-competition series called Supermarket Superstars, in which aspiring food product inventors pitch their concepts to a panel of experts for a chance to have their creation launched nationally in a major grocery chain.
Produced by The Weinstein Co. (Project Runway) and Studio Lambert (Undercover Boss), Supermarket Superstars will feature contestants pitching their creations to three mentors. (Shades of ABC's Shark Tank?)

The mentors critique each idea, prompting the creator to further develop and refine the product before presenting the final concept to a supermarket buyer.

The winner of each episode will be rewarded with an investment in their product and a chance to return in the season finale, where one person's brilliant idea will win the opportunity to be put into stores nationwide.

Lifetime has ordered 10 episodes of Supermarket Superstars.
I'm guessing Lifetime is aiming to get the "foodie" demographic (also known as the "Top Chef demo"), only it doesn't even sound like we're really going to be watching people MAKE the food/product that they're pitching. Or are we? The Weinstein Company's reality show baby is Project Runway, which switched over from Bravo to Lifetime after season 5. So, Harvey does have a relationship with Lifetime already, and you can bet that Lifetime is going to do an adequate push for their new show. At least now we know what Stacy has been wearing some of the tackiest Marchesa dresses this whole time – she was trying to get in with Georgina Chapman, Harvey's wife. I like and admire Stacy's hustle, and maybe I'm completely underestimating how much people want to see supermarkets bid on food ideas, but I still kind of think this whole thing sounds like a loser for Stacy. I'm a horrible judge of what reality shows are going to work, though. I thought The Voice sounded SO dumb.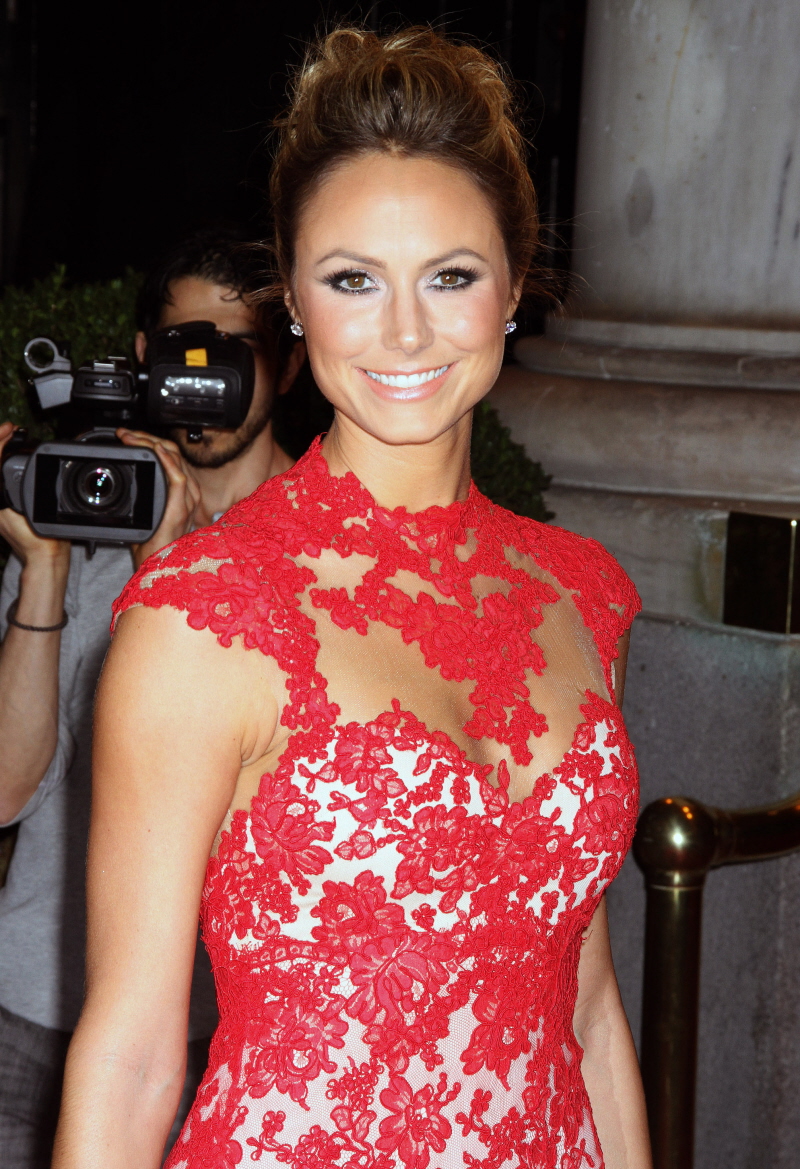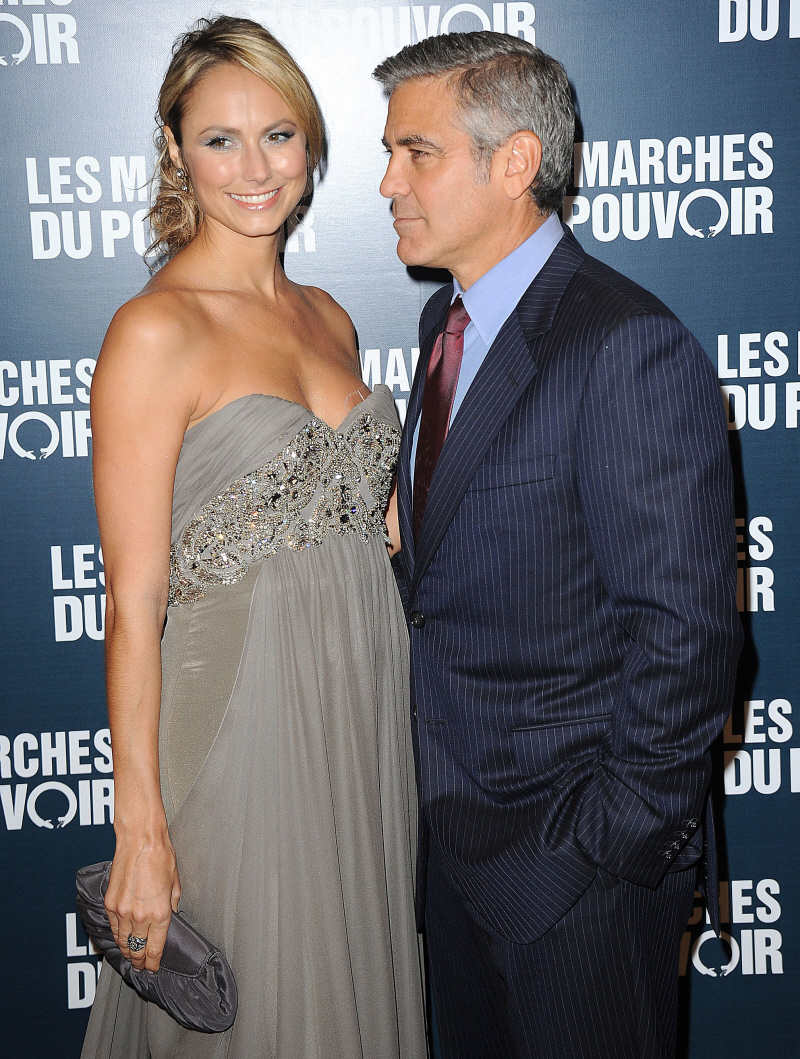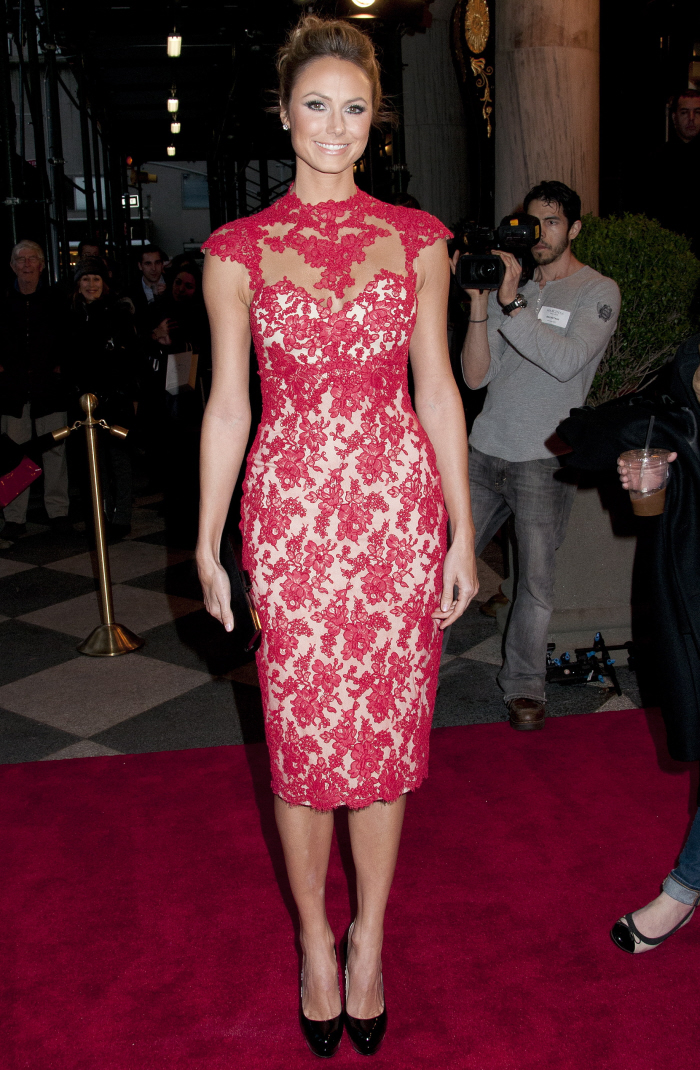 Photos of Stacy in Marchesa in 2011 (the boob-tape drama dress) and 2012 (at the Marchesa show in February) courtesy of Fame/Flynet and WENN.

Written by Kaiser

Posted in Reality Shows, Stacy Keibler

- Harry Styles & Kimberly Stewart going strong [Lainey]
- Demi Moore's new man is gross [D-Listed]
- Fug or fab: Emma Stone [Go Fug Yourself]
- Arrest warrant issued for Jenelle Evans [Reality Tea]
- Only God Forgives review [Pajiba]
- Hugh Jackman, scooter master [Buzzfeed]
- Who does Drew Barrymore call her sister? [Evil Beet]
- Cannes couples past and present [Popsugar]
- Arrested Development supercut [CDAN]
- Lea Michele's see through skirt [Celebslam]
- Cheating wife's lover escapes out of window [Movin925]
- Joe Francis is crazy [Starcasm]
73 Responses to "Stacy Keibler got a job! (hosting a Lifetime show about supermarkets)"