Halle Berry is going to court today in her bid to move Nahla to France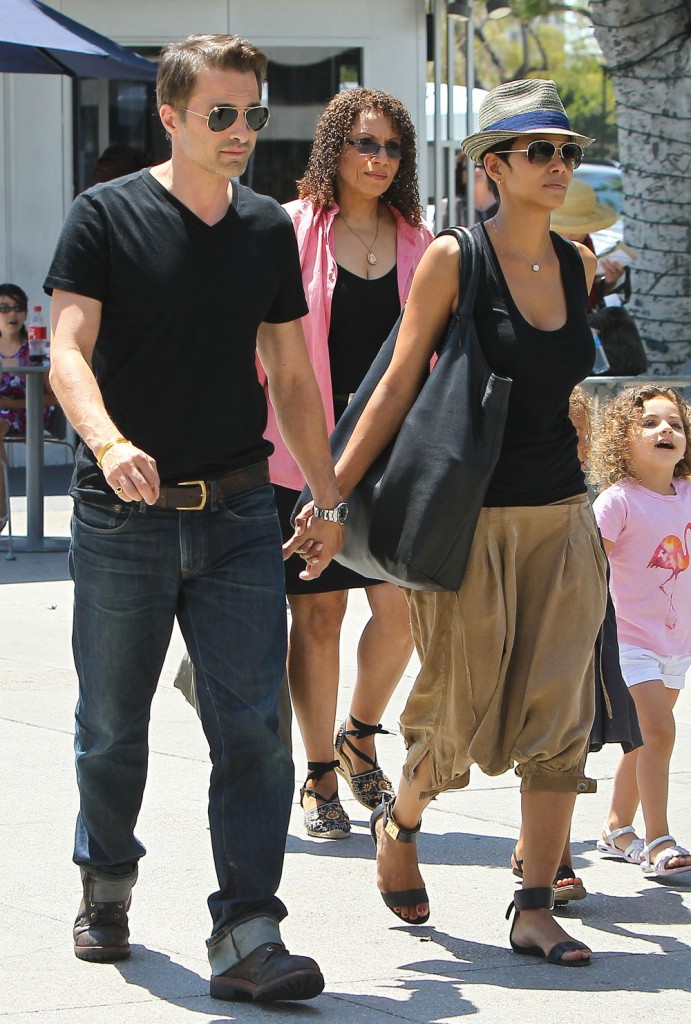 The inevitable end game in Halle Berry's custody battle with her ex Gabriel Aubry is finally playing out. We've seen Halle Berry go off screaming at the paparazzi outside her daughter's school, and we've seen her playing happy family on the beach with her new fiance, and smiling at the paparazzi when it suits her. It's all part of her plan to make a case that the paparazzi in America are so dangerous that she should be granted permission by the court to move with her daughter to France. Nevermind that a two or three hour move outside of LA would accomplish the same thing. I'm hoping the judge feels the same way, but we'll see.
TMZ reports that Halle has subpeoned a paparazzo to testify in her custody case, and that she plans on using video to prove how dangerous a situation it can be for Nahla.
Halle Berry is going to court today to convince a judge to let her move to Paris with 4-year-old Nahla — over the vigorous objections of baby daddy Gabriel Aubry — and Halle's secret weapon is the paparazzi.

Halle will try to prove it's unsafe for her to continue living in the U.S. because the paparazzi have created extreme danger for her and Nahla. We've been in touch with various paparazzi agencies and know Halle's lawyer, Stephen Kolodny, has been on the hunt for video he can show the judge … hoping to show Halle and Nahla being "terrorized" by aggressive photogs. The trial will become a video presentation, which will include a crazy scene where Halle had to call the Beverly Hills Police so she and Nahla could make an escape from a restaurant.

Ironically, Halle has subpoenaed her arch-enemy, paparazzo Andrew Deetz. You'll recall, Halle went nuclear on the guy (see video) after he dogged Nahla at her school. Sources connected with Deetz tell TMZ … Deetz has not only been subpoenaed, he will gladly testify it's his job to be uber-aggressive.

And we've spoken with sources connected with expert witnesses who will testify Halle and Nahla will get safe haven in France, where it's a crime to harass celebrities in public.
I believe that Halle really does hate the paparazzi. She had a guy spy on at home in 2008 and I remember Halle telling Tyra Banks in 2009 that she found it "horrifying" when a lady recognized Nahla on her own when she wasn't with her. But if that's the case, she can rectify the situation by getting better security, moving to a more secluded area as I mentioned or just taking more precautionary measures to avoid the paparazzi. She's had years to do this, and now her only solution is to hightail it off to France. That incident in which she screamed at a photographer is looking mighty convenient now. This is about limiting Gabriel's access to their daughter, and using the paparazzi as an excuse. Honestly I'm surprised she's still even with Olivier Martinez. I expected them to break up by now.
If Halle is successful in her bid to move to France, at least she'll have to foot the bill for Gabriel to visit his daughter. I hope she gets shot down in court, but we'll see.
Here's Halle's new man, Oliver Martinez, out with Nahla on 8-12-12. Gabriel Aubry is shown with Nahla on 4-24-12. Halle, Oliver and Nahla are shown together on 8-11-12. Credit: Pacific Coast News, WENN and Fame.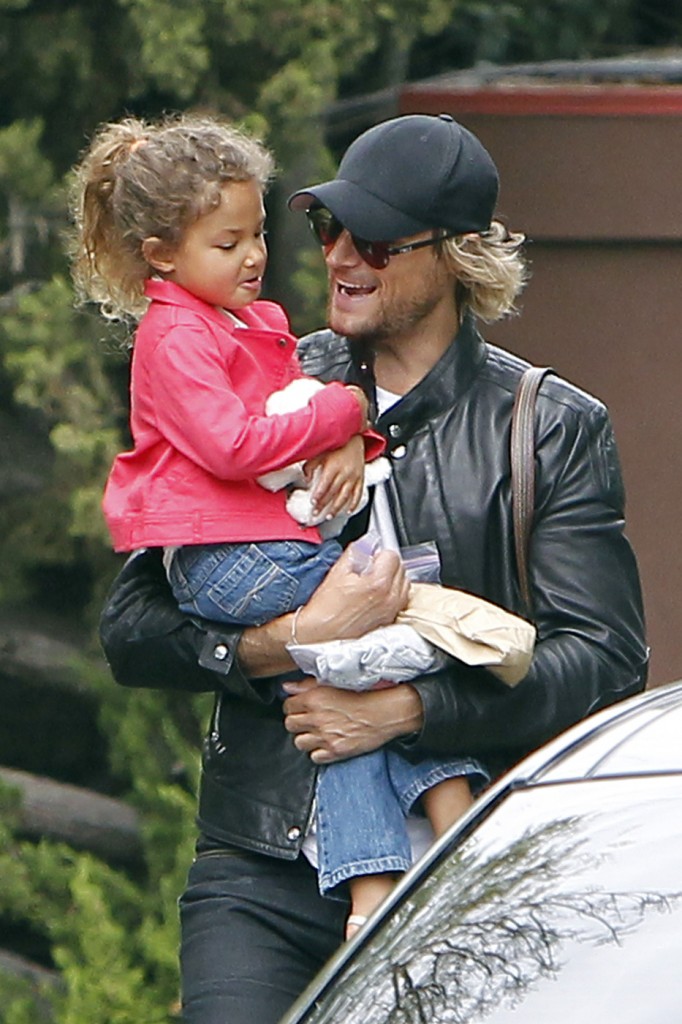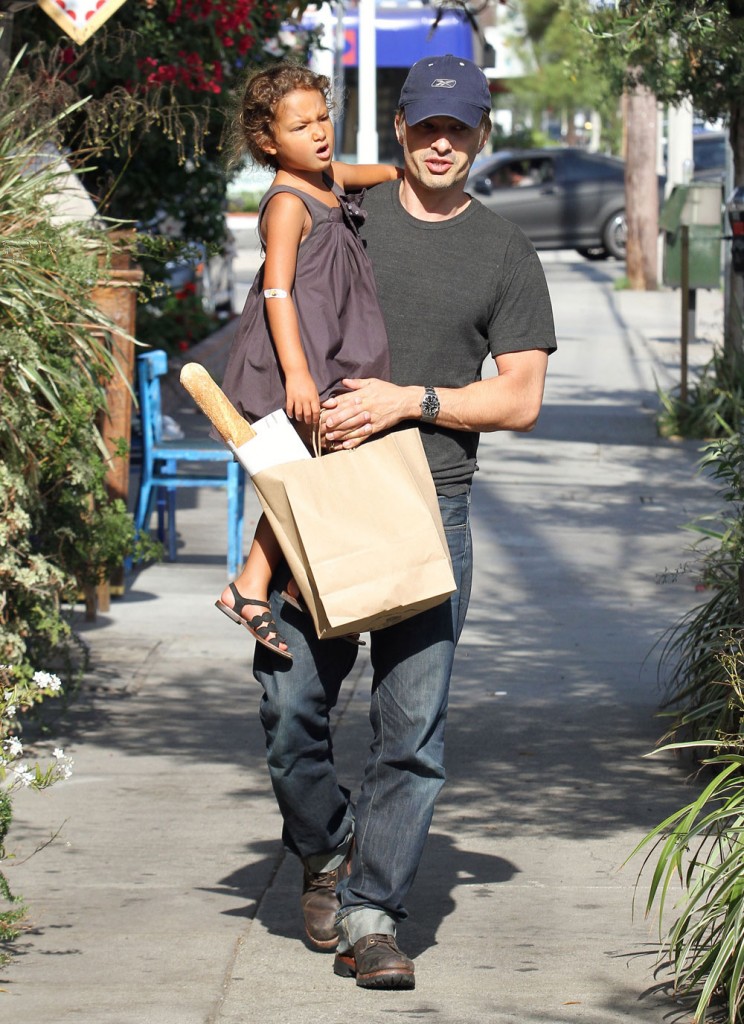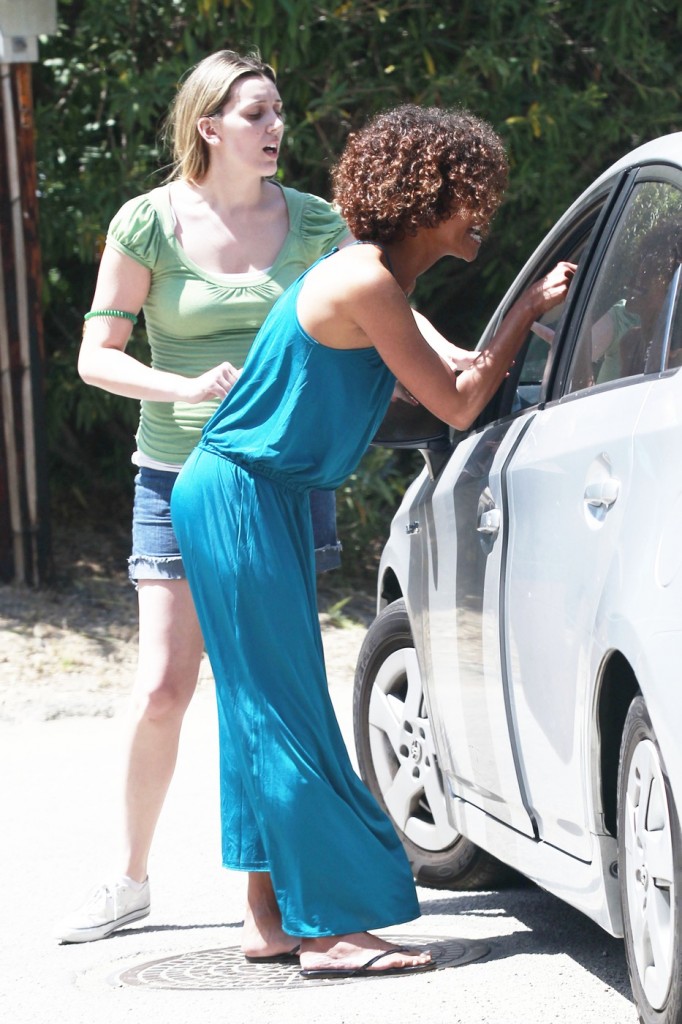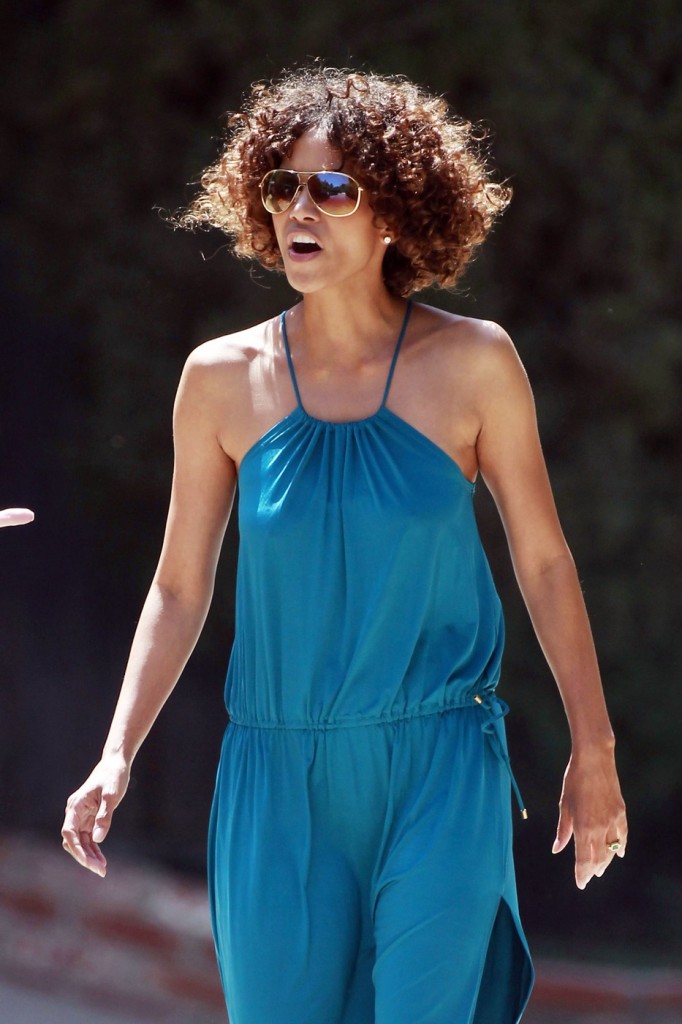 Written by Celebitchy

Posted in Custody battles, Gabriel Aubry, Halle Berry, Photos

- Mariah Carey lip synced on American Idol [CDAN]
- Colin Firth is looking good [Lainey Gossip]
- Internet celebrity charged with murder! [D-Listed]
- What is Paz Vega wearing? [Go Fug Yourself]
- New bachelors on The Bachelorette [Reality Tea]
- Goodbye to The Office [Pajiba]
- Bachelor Sean's fiance cheats on him [Evil Beet]
- Britney Spears out with her man [Popsugar]
- Nina Dobrev works it [Popoholic]
- Cindy Crawford needs to lay off the 'tox [Celebslam]
- Who said it: Carrie Bradshaw or The Dalai Lama? [Buzzfeed]
61 Responses to "Halle Berry is going to court today in her bid to move Nahla to France"