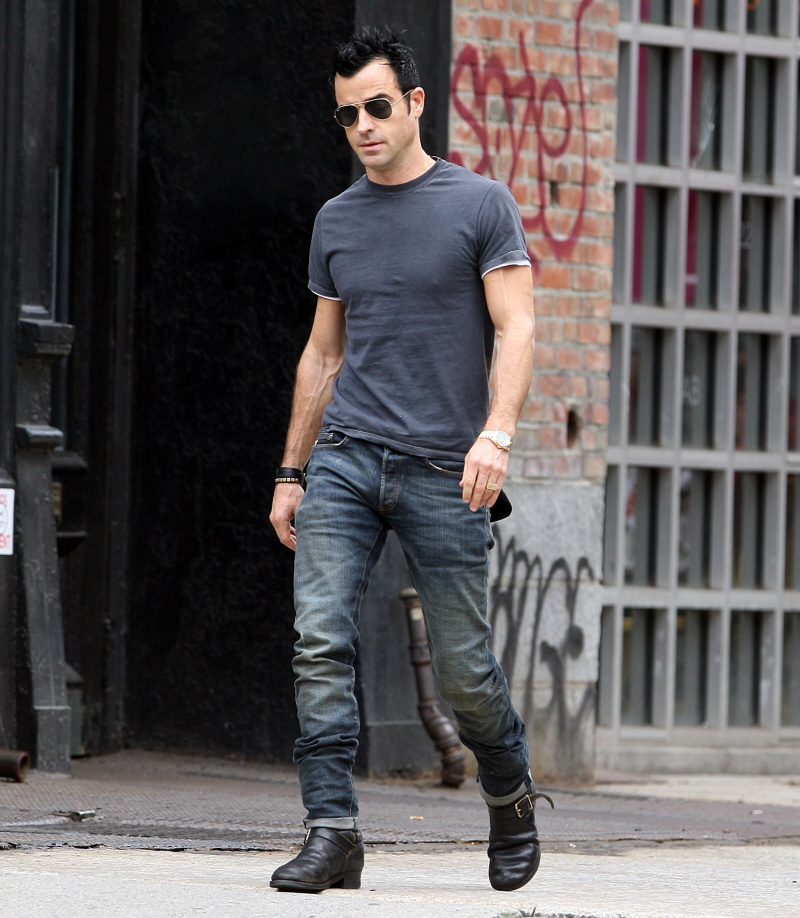 These are the first new photos we've had of Justin Theroux since he proposed to Jennifer Aniston (allegedly) in New York City (allegedly) two Fridays ago (allegedly). I have no idea if Justin ended up traveling back to North Carolina with Jennifer after the proposal, but I do know he's in New York right now while she continues to work on We're the Millers in NC. Fame/Flynet describes these photos as, "Wanderlust' actor Justin Theroux out for lunch at The Smile Cafe in New York City, New York on August 19, 2012. After lunch he stops to check his cell phone and then hail a cab which doesn't stop for him." Which is a hilarious description.
Sartorially speaking, I like this look on Justin much more than his sweat jeggings or whatever he was wearing a few weeks ago. As I've said before, I like Justin's body – he's slender but solidly built, with a long torso and short legs. So, he needs to wear certain kinds of styles, and this is it. Jeans that fit (he needs to go for a smaller inseam though), tight t-shirt, everything close-cropped. It's his "look" and it works for him.
In all of last week's tabloid reports about the engagement, there were several quotes from unnamed sources that seemed to indicate that the problem Jennifer Aniston has had with previous boyfriends is that they can never deal with her enormous fame, and that they always end up feeling like "Mr. Aniston" in the relationship. The sources claim Justin is different – that he's his own man, and that his ego is fine with Jennifer being "the famous one" in the relationship. I tend to think the dynamic is different than that theory, but I do agree that Justin is fine with Jennifer having this enormous (mostly tabloid) fame. I wonder if he'll feel differently about it after two or three more years of being a solo paparazzi target though. Something tells me he kind of… enjoys it.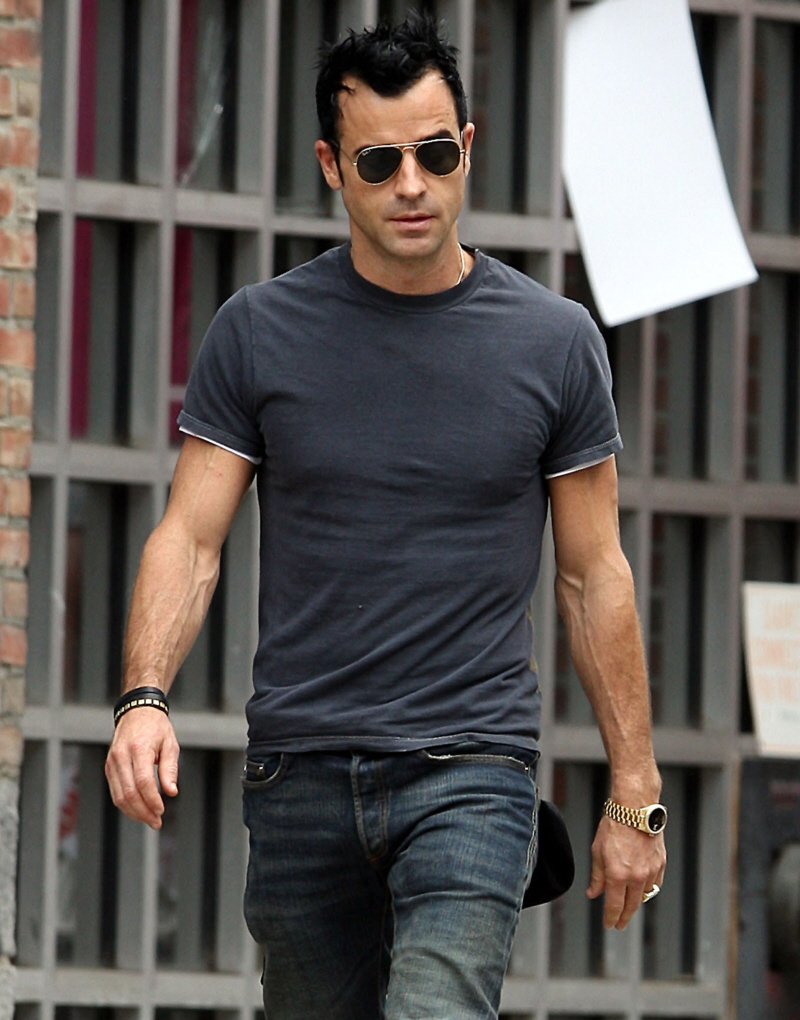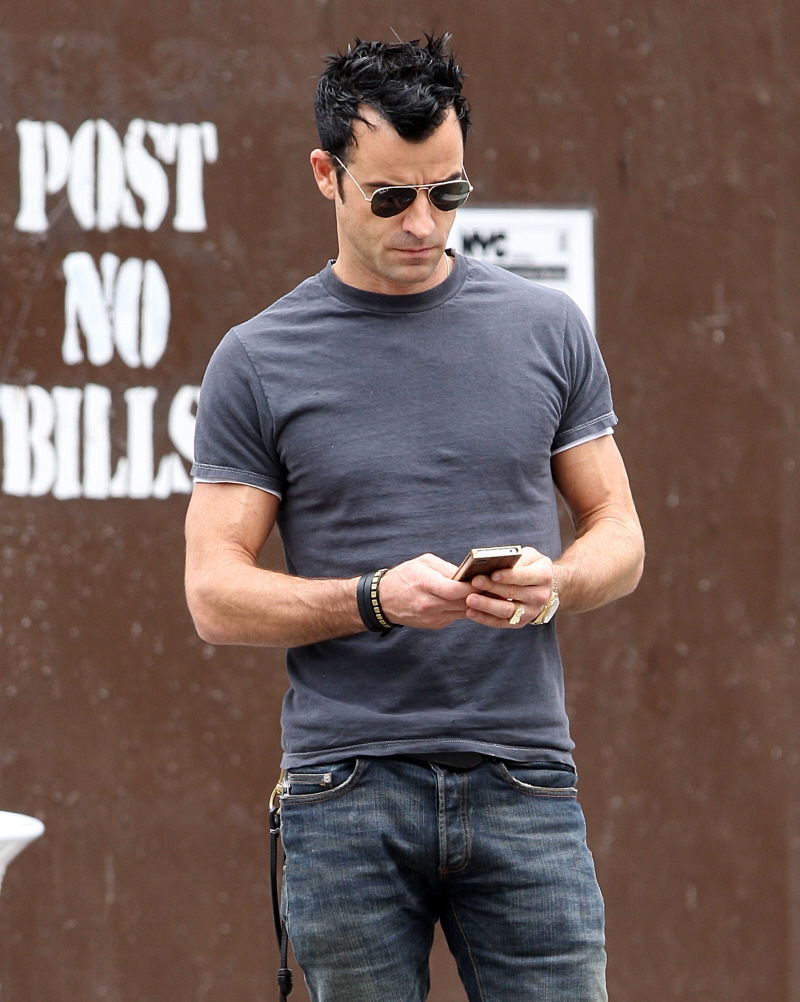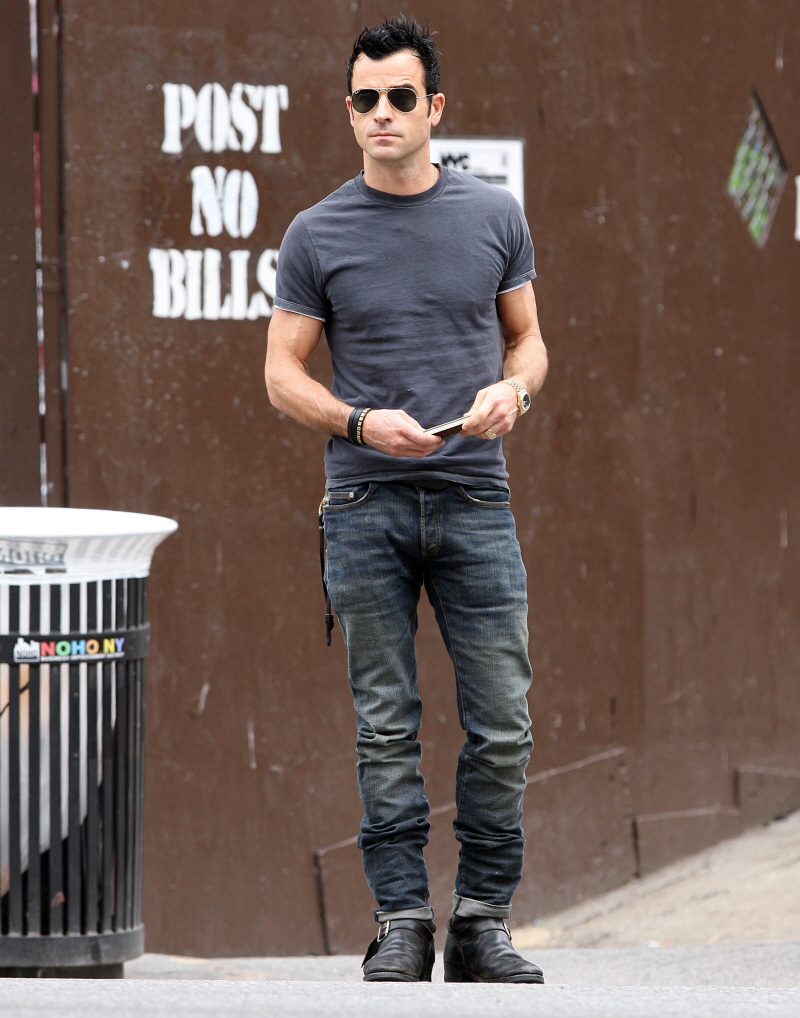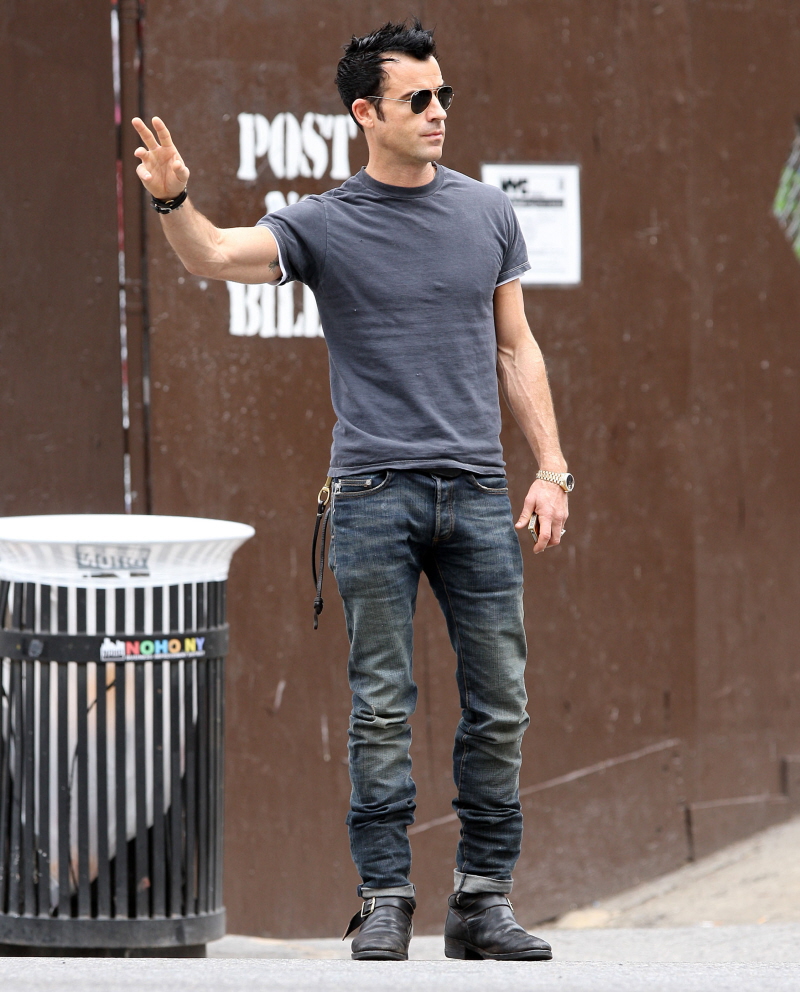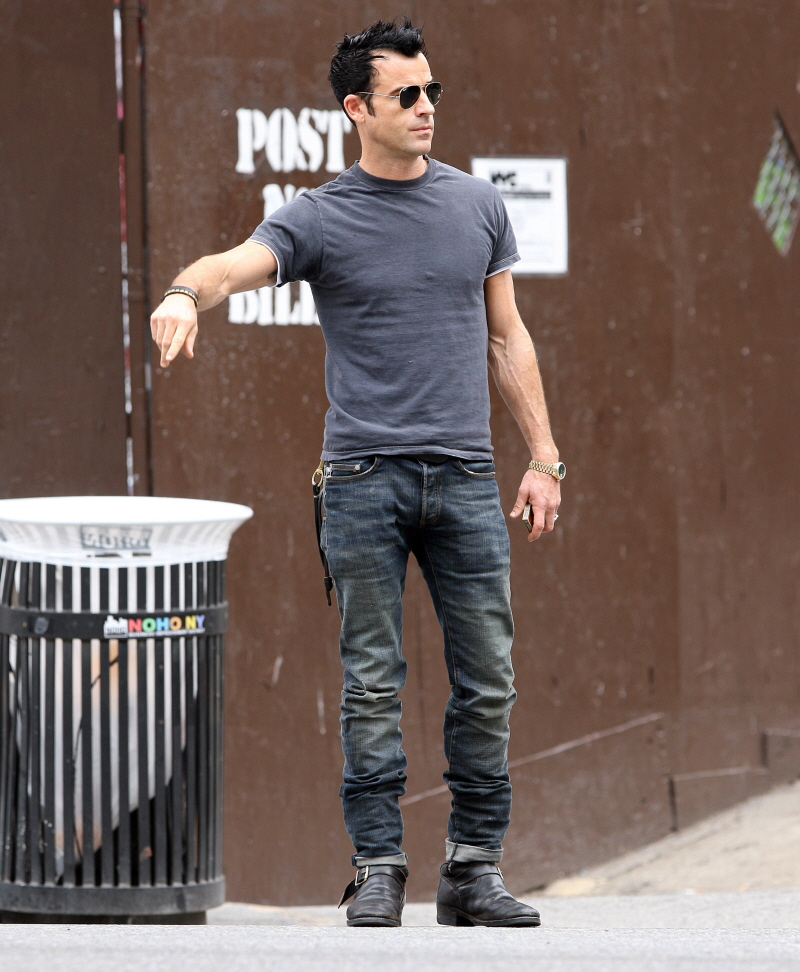 Photos courtesy of Fame/Flynet.