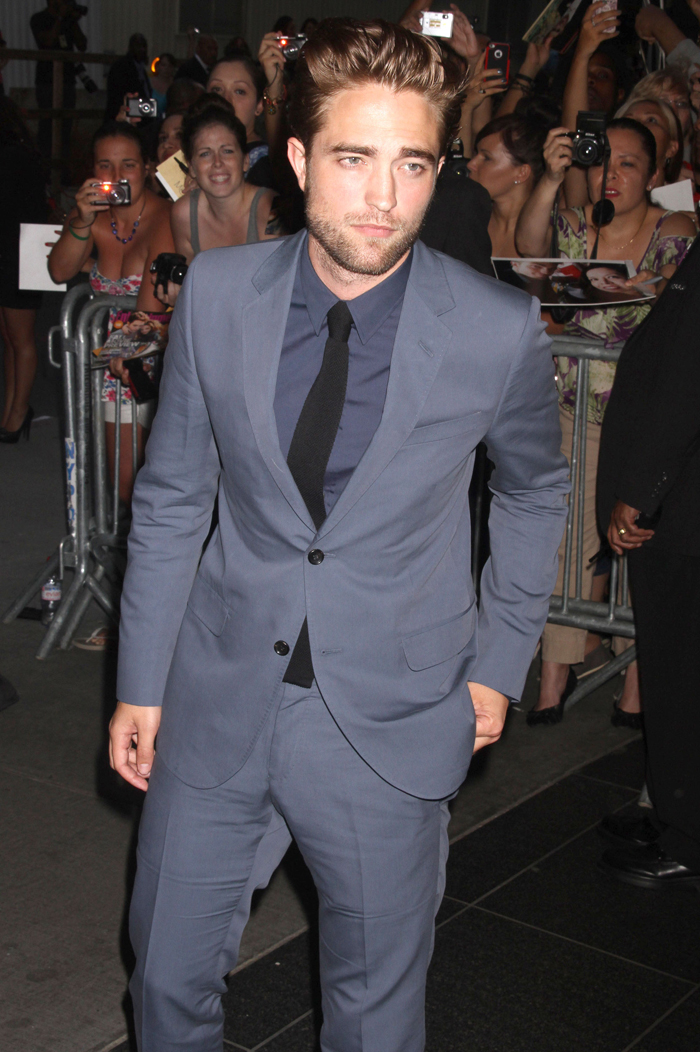 This is getting good, y'all. In the wake of the virtually certain break up of Robert Pattinson and Kristen Stewart, the Twihards are eventually going to have to face the fact that both of their idols will end up dating other people. In particular, I suspect that the most ardent Sparkles fans will take great issue with his (inevitable) decision to not forgive KStew and his (hopefully stout) resolution to take his chances elsewhere. Where else, exactly? Quite possibly, the likes of Katy Perry.
I know, I know. It's almost sacreligious to think of Katy hanging out (let alone doing anything else more illicit) with the very amusing and self-deprecating likes of Sparkles. But she's a very clever girl; or at least, she's very good at playing clever in front of very clever boys. Remember, she was married to Russell Brand not too long ago. So in the wake of Katy's douche-breakup with John Mayer, Us Weekly maintains (via a Katy source) that "she needs a different kind of guy." Also, Katy and Robert have already been friends for quite awhile, and Sparkles reportedly offered her quite a bit of support through daily text messages after Russell filed for divorce this past winter. So now Us Weekly has the scoop on a very recent dinner date between Katy and Sparkles, whom she considers a very "nice guy" as well as exactly what she needs right at this point in her life. Here are some excerpts: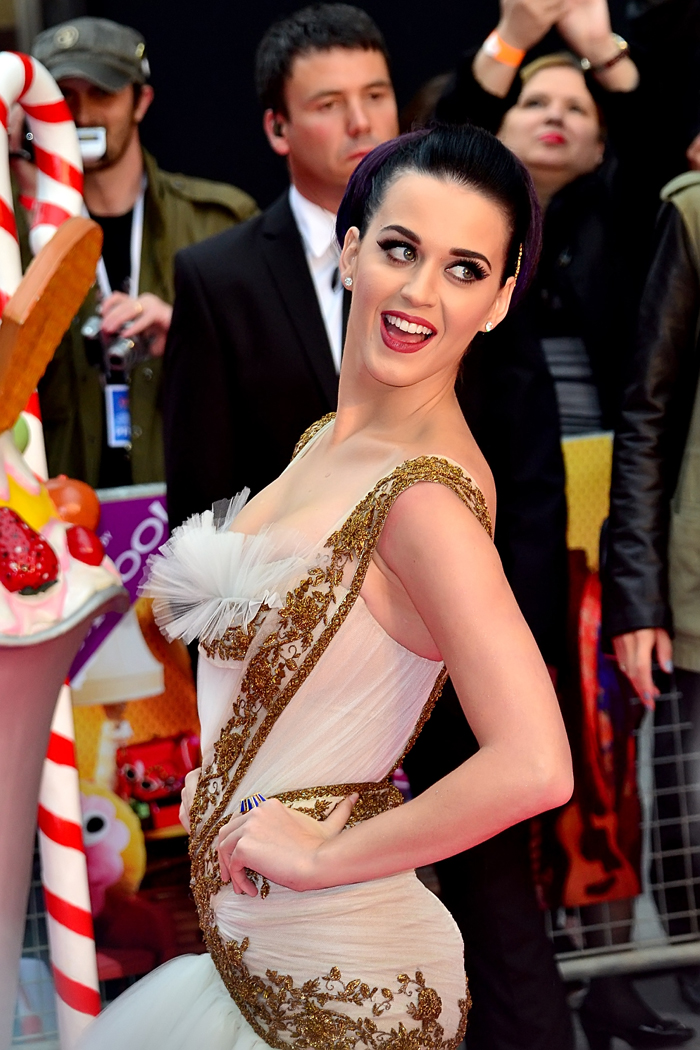 They are two of the biggest stars on the planet, but Katy Perry and Robert Pattinson managed to go practically unnoticed at private West Hollywood club Soho House August 23. Nestled close at a table for two in the garden, the singer and the Twilight heartthrob — with a cap pulled over his brow — "tried to keep a superlow profile," says a witness. As the pair lingered over dinner, Perry hung on Pattinson's every word, giggling like a coquettish schoolgirl. "She was jokey with him and a little touchy-feely. They were flirting."

Perry, at least, was pouring on the charm. On the heels of her second humiliating breakup in the last 12 months — John Mayer dumped her by email, sources tell Us — the singer, 27, has turned her attention to longtime pal Pattinson, 26. And who better to lend an ear than the actor, also nursing a broken heart over girlfriend Kristen Stewart's devastating affair with married director Rupert Sanders? "I'm sure they were bonding over how bad this year has been for both of them," says an insider.

But Perry, who split from husband Russell Brand in December, is interested n more than just commiserating. "Katy would secretly love to land Rob," says another source. "But she won't admit it. They've been friends for about five years," says the insider. "Rob and Kristen even hung out with Katy a few times." After Stewart cheated, Perry reached out as a friend. And with his relationship still in limbo, "Katy's been checking in with Rob, just to make sure he's doing all right," says a Perry source. "After what happened with John, it made her more dedicated to connecting with Rob. They both feel very much like they were played in relationships."
[Us Weekly, print edition, September 20, 2012]
But wait. Yesterday, it was revealed that Rihanna was possibly sending salacious text messages to Sparkles' phone. Does this mean that she and BFF Katy are going after the same sparkly dude? Probably not, because Us Weekly also has details that RiRi is getting cozy with Rob Kardashian. Yuck:
The only girl in the world for Rob Kardashian? Rihanna! The two shared an action packed day together August 25, go-karting at Racer's Edge Indoor Karting in Burbank, then partying at L.A.'s playhouse nightclub. "They were sitting closely at the club, whispering in each other's ears and clearly flirting," says a witness. "Rob was doting on Rihanna," adds another onlooker. "He was pouring her drinks and everything!" And it seems the wooing worked. The singer, 24, was so taken with Kardashian, she didn't even visit with a neighboring VIP: her ex Chris Brown! The Grammy winner "glanced over at Chris' table a few times," said the onlooker. "But mostly she enjoyed herself with Rob."
[Us Weekly, print edition, September 20, 2012]
Here's Kaiser's response to RiRi hitting it with Rob Kardashian: "Girl…" That particular Rob is bad news, for sure, but it doesn't seem like Rihanna was all that impressed by the fact that the dude took her go-karting and poured her some drinks. After all, she can just hire a chef/bartender for drinks whenever she so desires. Instead, it seems like RiRi was only pretending to be into Substandard Rob to make Chris jealous. Girl, you know it's true.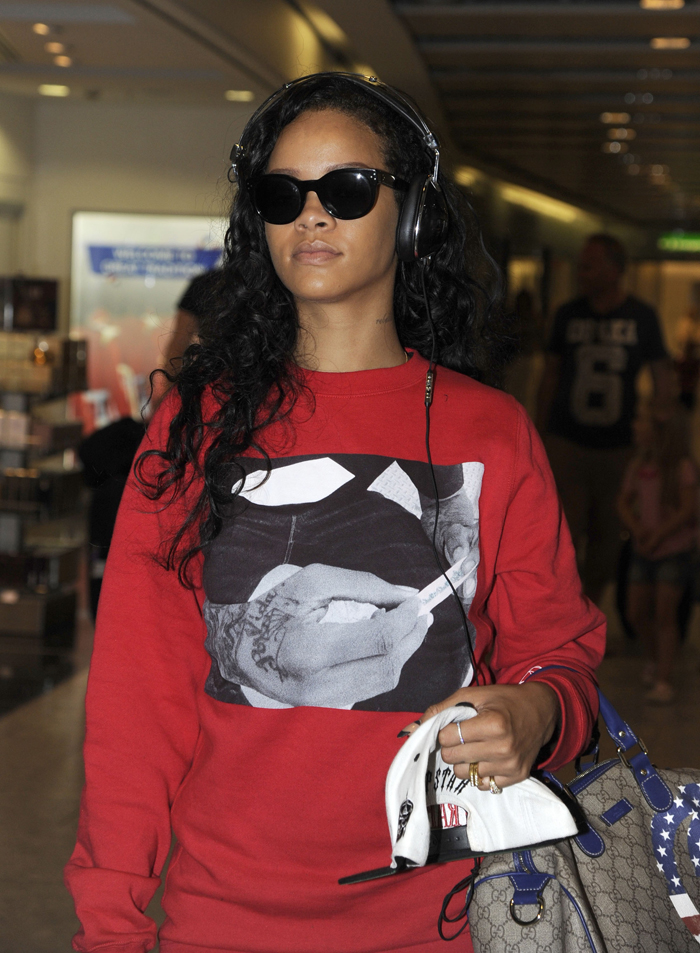 In other news, Katy is starring in a new national ad campaign for Popchips, in which she makes annoying little heart symbols with her hands and reenacts her retro pursed lips while saying "I curl Popchips straight to my lips. Good thing they don't go straight to my hips." Say what you want about Kristen Stewart, but she'd never be caught (dead or alive) in such a ridiculous ad campaign.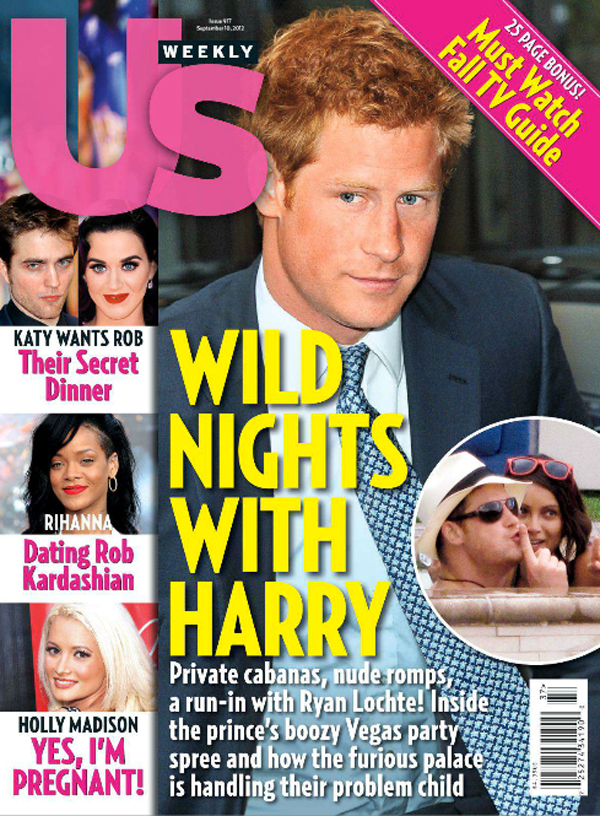 Basically, everyone wants a piece of Robert Pattinson. Kristen Stewart was such a fool to give that up.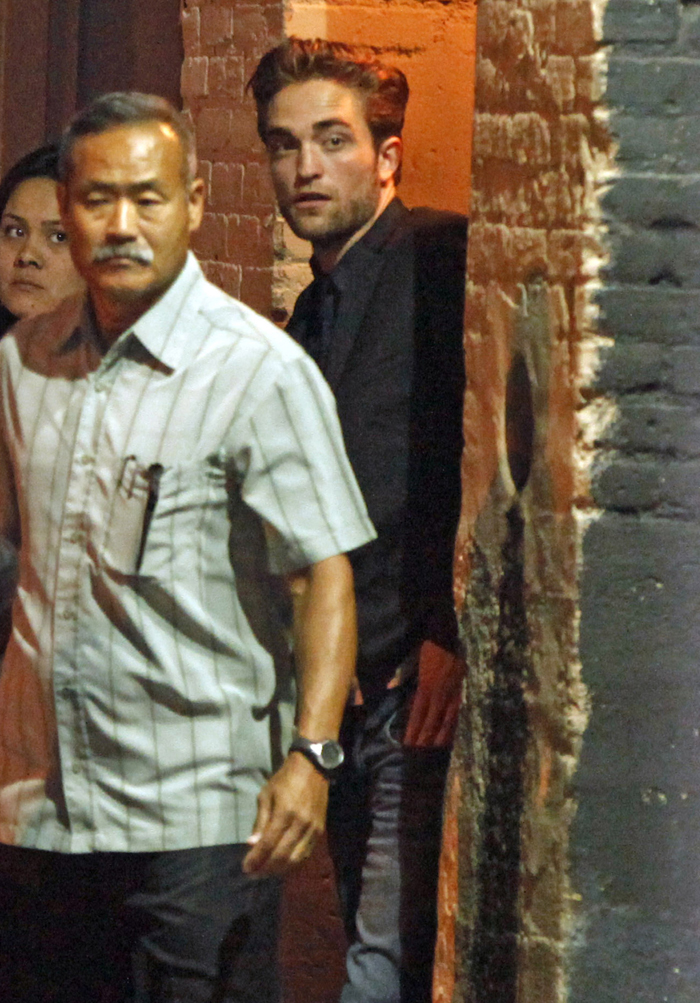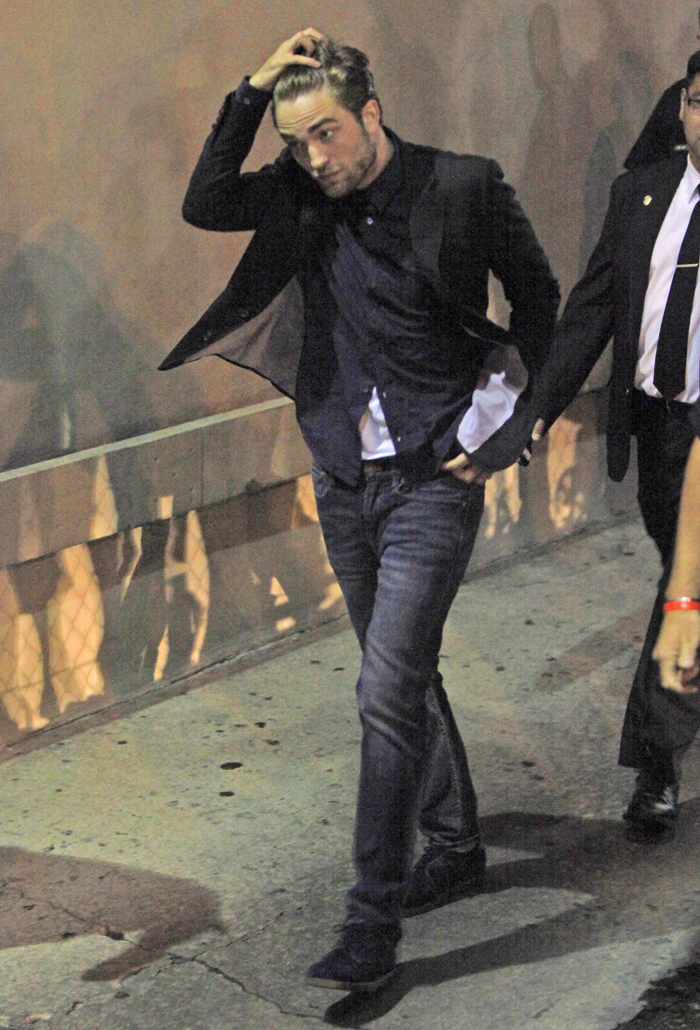 Photos courtesy of Fame/Flynet, WENN, and Us Weekly